How to handle negative comments on Social Media like a professional
Published: August 14, 2018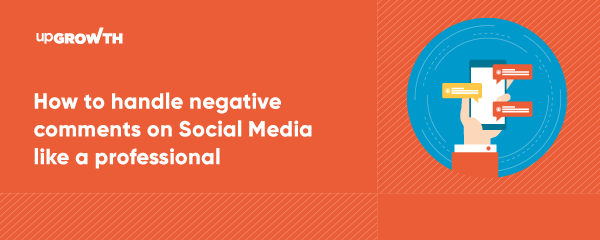 The phrase 'spread like a wildfire' can now be better used as 'spread like social media'. The rate at which information is getting created and spread on all these platforms is just crazy.
"What the hell, a hair in my oreo shake! This place sucks."
Spreads like a wildfire? Yes, perhaps faster than that.
The amount of "things" having a presence on social media is just mind-boggling. Living as well as non-living. Every other thing is on social media- cats, dogs, trees, roofs, monuments, etc. Humans too, of course.
With SO MUCH activity going on social media, getting a negative comment on your product or brand is no big deal even if your product and service is good and your business is growing rapidly (Coz Hey, not everyone is perfect).
If you have a winning social media strategy then you can even turn it into an opportunity to get more leads and take your business to new heights.
Here's a workbook which will help you develop an effective strategy for all your social media marketing needs. Fill it up and see yourself get that clarity in setting your social media goals and use it to achieve great results.
There is a high probability that someone somewhere is not going to like it and is surely going to voice their opinion on social media. (Unless your product really sucks and everyone is bad-mouthing on social media. In that case, you, my friend, have a serious problem)
Well, looking at the pattern of the people posting negative comments, they get great satisfaction in doing so or they have nothing else to do. They get that much needed attention from like-minded naysayers and feed each other's ego.
But anyway, it is good that they are doing so. Most of the times, businesses get a good idea about what is going wrong and what needs to improve.
Okay so let's say you have got a bad review(s) or a negative comment(s). You have two choices. Either you can panic that something bad about you has reached hundreds of users and consider yourself doomed or pull up your socks, take ownership and think this as an opportunity to make yourself stand out.
Afterall, "It is our choices, Harry, that show what we truly are, far more than our abilities." – Albus Dumbledore. (sorry, if you aren't a potterhead)
To panic is a choice. If consider this as an opportunity is a choice. (To ignore and not do anything is also a choice, which is much worse. )
We assume you choose to do something. (Coz you are a winner. Why would you be reading this article if you were not?) So what to do if you come in a scenario where you have to handle a negative comment on your social media?
Before we get into the how, let's first look at why it is so critical to deal with negative comments properly.
The main reason is because everyone can see it. Social media is transparent. It is public. Everyone can see and read negative comments.
What do most people do after reading negative comments? They draw conclusions, they judge you, they take part in the discussion.
Also, they tell about it to their friends. The basic of human nature- whatever people like or don't like, they share. This spreads and spreads and can tarnish your business's reputation.
In order to stop this, you need to have a concrete content marketing strategy to deal with negative comments. If you are able to turn it your way and use it as an opportunity, then it can really boost your company's image and give your brand free publicity.
Whether it's a personal profile or a company account, responding to critical comments is necessary to manage any online presence. For the sake of preserving your good name and forging stronger bonds with your audience, it's critical to respond to criticism in a thoughtful and helpful way. The following are some tips for dealing with critical remarks and examples of how to reply:
Be alert
Stay constantly online. Constant vigilance (as Mad-eye would say). Whenever a notification comes, be sure to check it ASAP.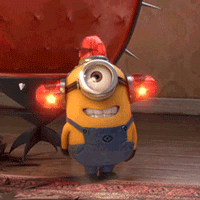 Don't panic
Be calm.. Don't take it personally. Take it easy. Keep it cool. Do not delete the negative comment.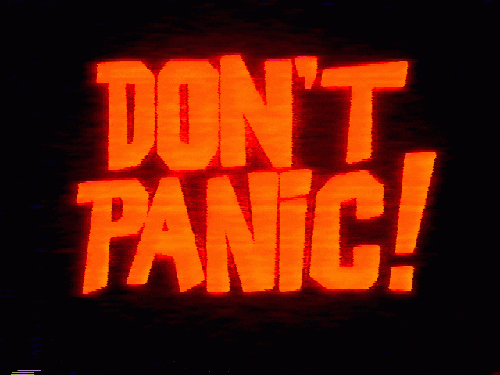 Let someone responsible handle it!
If you see a negative comment and you aren't the right person to handle it, notify the right person ASAP.

To avoid unnecessary confusion in future, make sure that it is only a single person who is handling negative comments. The right person means, anyone who has complete knowledge about all aspects of the product.
Also someone who has people skills. Soft and fluffy. (You don't want to have someone who will abuse the one who has written the negative comment in the most beautiful and wonderful way)
It's always a good idea to respond before other people join in and add further negative comments.
Keep record of it
It is always useful to document the negative comment in some or the other way. The best way is to take a screenshot.
Apologize if necessary
Apologize (Even if it isn't your mistake). People don't like being corrected. Run an analysis of what went wrong. You can say that you are sorry and will get back to them as soon as you have found out what went wrong.
Make personal connect
Respond in a calm and polite manner. Do not say anything which will create an uproar and spark a debate. Never copy and paste ready-made replies. Use their name. Make a personal connection.
The Feel-Felt-Found strategy comes handy in most cases to deal with negative comments.
For example, you can first say that you are sorry for the inconvenience caused. Next you can say that if something similar would have happened to you, you would respond in a similar way. Then you can come to the matter, tell them what you found and give your insights in the issue.
Make amendments
If it was really a mistake on your part, make amends. Thank them for pointing it out and bringing the issue to your notice. Ask them what you can do to rectify/repay. Send them a free goody or voucher if that works.
Ultimately, it depends on the skill of the person who is handling the response. If he/she is able to handle it well, then it can also be a positive experience for your brand which will lead to more customers.
Be witty if needed…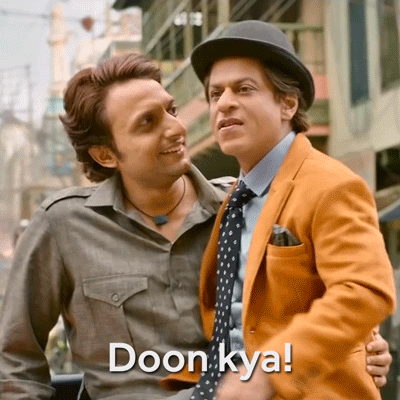 That being said, there will be some stupid negative comments which make no sense and which give you an opportunity to frame a witty reply and get people's attention.
Having said that, it is necessary for you to be well updated when you are handling big brands. Your social media strategy should aim to turn adversity into advantage. So if you get a negative comment on social media, think of it as a brilliant opportunity.
If you have some specific questions like the following, we have tried our best to answer them. If you still have more, please mention them in the comments section and we will answer them.
(No negative comments here please or should we say post a negative comment and we'll give you a demo of how to handle it 😉)
Here are some examples of possible responses to various kinds of critical remarks
Example 1: Complaint Regarding Service
Comment: "Your level of customer service is appalling. For days, I've been anticipating an answer.
Response: We sincerely regret the delay in our response and apologise for any inconvenience this may have caused. Your complaint has been forwarded to our support staff, and they will contact you shortly.
Example 2: Product Issue
Comment: "Your stuff was defective after only a week! I'm really bummed out.
Response: We sincerely apologise that you are experiencing problems with our product. I want to assist in finding a solution because we're dedicated to offering high-quality products. Please send us a message with further information about the problem.
Example 3 – Conflicting Content
I find it unbelievable that you are promoting this. Everything I hold dear is in conflict with it.
Response: "We appreciate you sharing your viewpoint. We value a range of perspectives. We want to encourage dialogues that advance understanding. We'd like to hear your ideas for upcoming content themes.
A potentially detrimental scenario can be turned into an opportunity to show your dedication to client pleasure and involvement by responding constructively to unfavourable remarks. It demonstrates your attentiveness, willingness to consider criticism, and commitment to finding positive solutions.
Is it ok to ignore or delete negative comments on social media?
No, it's not. We repeat. Do NOT delete any negative feedback, reviews or comments. Why? Because first of all you are visible to everyone on social media. It is important that people see you handling everyone's comments. This shows that you are interested and really care about your customers' opinion.
Secondly, it might upset the customer if you delete his/her negative comment or choose to ignore it. This leads to him/her getting more frustrated, annoyed and angered. The result is that they will bad mouth about you with double the intensity as if your competitor is paying them to do so.
If you are 110% sure that someone is unnecessarily trolling you and saying real bad words, then and only then it is ok to delete their comment or give a witty and sarcastic reply.
How fast should you answer negative comments on social media?
ASAP. Aim to respond within 15 minutes when a negative comment shows up. People judge you on how fast you reply. The faster, the better. People don't care how much you know. People value how much you care.
Who should respond to the negative comments on social media?
Follow this criteria:
It should be a single person

He/She should have knowledge of social media

She/he should know about your product and service through and through

He/She should be good at dealing with people.
What should you do if someone is badmouthing without any reason?
eg. A competitor
Your perfect opportunity to frame a witty reply, stand out and get that much needed attention. But be sure that you do this when you are 110% sure that it is a competitor or a troller.
The phrase 'spread like a wildfire' can now be better used as 'spread like social media'. The rate at which information is getting created and spread on all these platforms is just crazy.
How do you respond to a negative comment?
The best way to respond to a critical remark is with tact, empathy, and professionalism. A step-by-step instruction on how to successfully respond to a critical comment is provided below:
Take a moment to think

Accept the comment

Show empathy

Offer an Answer or Clarification

Be professional

Be professional

Encourage confidential communication

Be Brief

Be Brief

Concentrate on Resolution

Conclude with a flourish

Pay attention to the conversation
Here is an illustration of a retort to a critical comment:
I'm quite dissatisfied with the quality of your most current goods. Within days, it was broken!"
My sincere apologies for learning about the problem you had with our product. We get how upsetting that might be. This scenario worries us because we're committed to providing high-quality products. Please direct message us with more information regarding the product and your experience. We want to fix this and put things right quickly.
How you respond to criticism may affect how others view your brand and your dedication to client happiness. An unpleasant circumstance can be turned into an opportunity to gain the audience's trust and deepen your relationship by providing a thoughtful and sympathetic answer.
How to respond to a negative comment on a social media with example?
When responding to a critical comment on social media, you need to use a measured approach to address the issue and keep a positive, professional image. Here's how you can react:
Speak to the User Specifically

Show empathy

Offer a resolution or justification

Make it Brief

Promote more communication

Display Dedication

Conclude on a high note
How do you respond to a bad comment on Instagram?
Responding to a negative Instagram comment involves thoughtful analysis and professionalism to retain a positive online reputation. The following steps are to be taken:
Consider pausing

Stay composed and polite

Address the problem

If applicable, offer solutions

Place boundaries

Refrain from deleting comments

Finish on a positive note

Avoid having lengthy debates
Remain professional and respectful, especially when dealing with criticism, because your responses reflect your brand or personal image.
Why are there negative comments on social media?
Due to the variety of online interactions and human behavior, negative social media comments can be caused by various things. Below are a few causes of unfavorable remarks:
Anonymity

Divergences and conflicts

Miscommunication

In search of awareness

Expression of frustration

Trolling

Irritation and envy

Factors in culture and society
Remember that not everyone on social media posts unfavorable things, as some may claim. There are also a lot of beneficial interactions and insightful discussions. Individuals can approach such situations with empathy and a more positive outlook if they are aware of the motivations behind the reasons why people make harsh comments.
Read More:
What's Hot & Brewing in the World of Social Media Marketing? Hear it from Avani
Essential Questions Startup Founders Should Ask Before Hiring a Social Media Marketing Team
4 Simple Lead Generating Hacks For Your Social Media Marketing
Does My Local Small Business Really Need A Social Media Presence?
9 Free Tools for Social Media Marketing
About the Author
Amol has helped catalyse business growth with his strategic & data-driven methodologies. With a decade of experience in the field of marketing, he has donned multiple hats, from channel optimization, data analytics and creative brand positioning to growth engineering and sales.