What's Hot & Brewing in the World of Social Media Marketing? Hear it from Avani
Published: January 20, 2023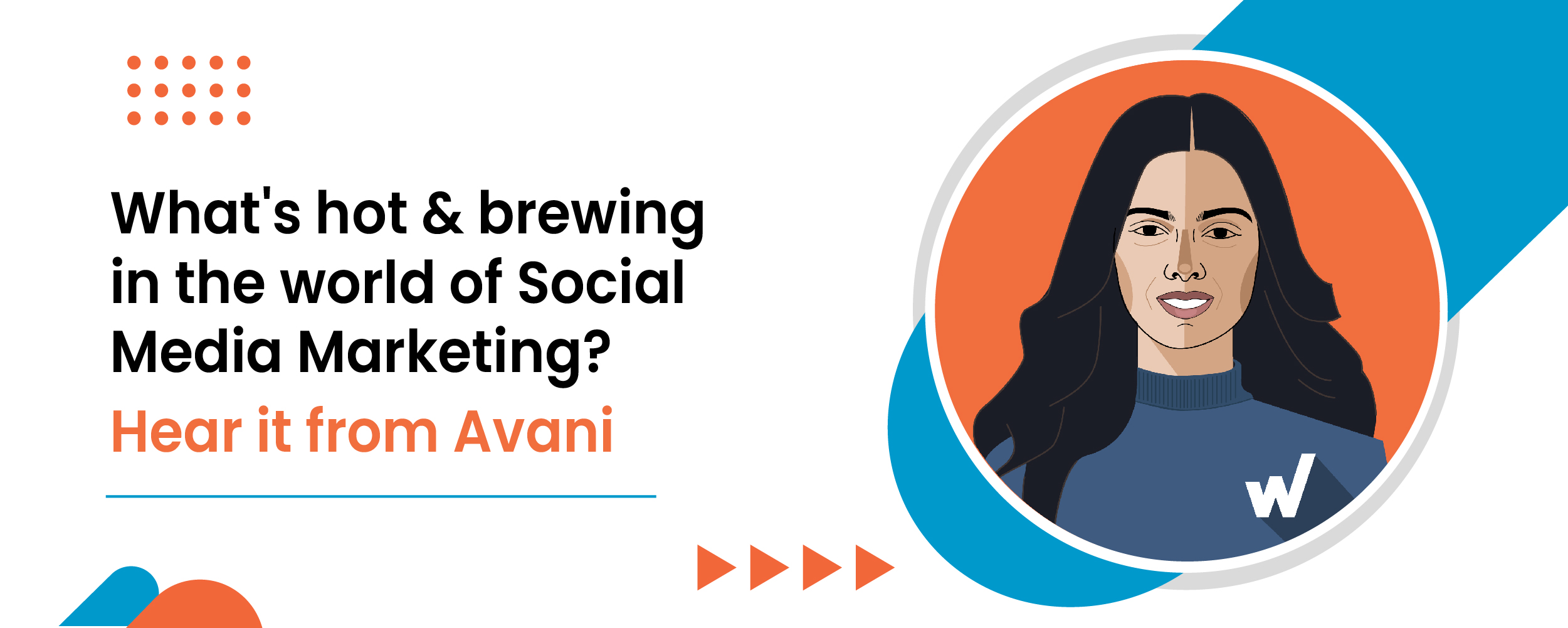 Social Media Marketing is the rage! Be it any sector, any business of any size or background, Social Media marketing is one of the most sought-after business growth strategies. But what makes social media marketing so impactful?
We have with us today upGrowth's Social media Strategists who have helped businesses build strong social media brands. Watch their conversation here.
Before we address the questions, one should be aware of the work scope of a social media marketer. Here are some of the responsibilities of a social media marker –
create quality content for their company's social media platforms, such as Facebook, Twitter, and Instagram
They identify target audiences and schedule posts to maximize social media exposure.
They also keep up to date with the latest social media trends.
Know what's hot & what's not in the social media marketing industry. Watch them address some of the critical social media marketing issues.
Evidently, Social Media Marketing has been enjoying the spotlight in recent years. Thanks to its ability to reach and appeal masses. This field has experienced massive growth, and it still does daily.
Social media marketing is unpredictable. Thus, It is just as important to identify which strategy works best for a brand. The conversation with our experts gives insights into the changing dynamics in this field and how budding marketers can stay abreast with the latest trends.
Get answers to some of the trending questions of the industry, such as –
What inspires a Social Media Marketer?
Thankfully, social media strategies don't have a 'one-size-fits-all' formula. The campaign, tonality, and audience will differ from one brand to another. And this uniqueness can act as a muse for social media marketers to develop different strategies for each brand.
How to develop engaging social media content?
Know that the audience is the 'King'. Once a strategist the demographics of the audience, it will become easy to generate content accordingly. Factors like age, gender, hobbies, work should be considered before curating a plan.
How should a brand deal with negative comments?
Let's accept it; everything has its fair share of ups and downs. Negative comments are a part of the parcel of this field. The important thing here is to address & resolve these comments. As our experts suggest, ignoring negative comments is one of the worst ways to deal with them.
Instead, a decent approach would be to address them. It makes the audience feel heard & valued. Little things like these go a long way in creating a brand image.
These and many more critical questions are addressed in this interview.
Watch the Full Interview
Conclusion
upGrowth is a digital marketing agency that helps businesses pursue their digital marketing goals. With the brand new series – 'Growth Drivers of upGrowth', our aim is to share tips and hacks for marketers. We will be back with another episode and with another industry expert. Stay tuned for Episode 2 of 'Growth Drivers of upGrowth'! Like to hear interesting conversations, learn & grow on the go? Check out our podcast here.
About the Author
Chandala Takalkar is a young content marketer and creative with experience in content, copy, corporate communications, and design. A digital native, she has the ability to craft content and copy that suits the medium and connects. Prior to Team upGrowth, she worked as an English trainer. Her experience includes all forms of copy and content writing, from Social Media communication to email marketing.