91 Growth Hacking Tools every Growth Hacker must have
Published: August 14, 2018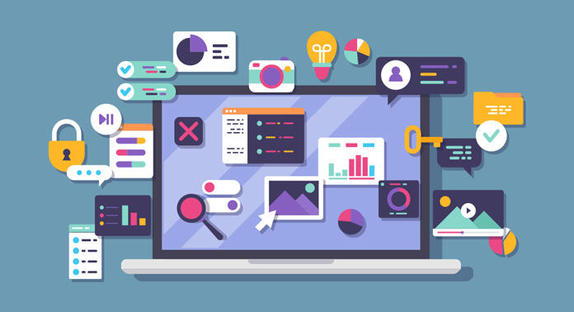 Growth hacking became crucial over the last decade due to superfast changes in technology, big data, shift from desktop to mobile and quick changing habits of users.
Every business, startup wish to find and implement most effective ways to acquire users, retain most of them and maximize revenues as early as possible.
In search of overnight success everyone wish love to hack the growth with little or no risk appetite for experimentation/testing with unfollowed mediums of growing business.
What is Growth Hacking?
Growth hacking is no magic!  It does not have a any specific path to follow to grow your business but it does have certain methods to be practiced.
It is a methodology which drives business by experimenting across different marketing channels and product development to identify the most effective, efficient ways to grow your business.
Growth Hacking allows you to get things done like rapid customer acquisition customer at minimum cost or no money at all.
It increases your user base,revenue rapidly than traditional methods in short span of time. Growth hacking allow you to experiments and tests hypothesis while avoiding blindly trusting your gut feelings.
The real secret of Growth is TEST quickly, rule out as many ideas as possible in the shortest time possible.Do not restrict your creativity, mix it with intelligence and keep trying to for best possible recipe for test!
Why to choose Growth Hacking over traditional Marketing Strategies to grow your business?
Growth Hacking uses many hacks to help businesses or start-ups into growing something even bigger – making a cake out of a pastry!
Digitization and new technologies like AR and VR has open a complete new era of unexplored opportunities for marketing which eventually adding more and more NOISE to ecosystem.
Search and Social Media are two major tactics anyone know can drive the most business for them.
But only a small percentage of marketers can effectively execute campaigns because they don't know how.
Growth hacking is a mindset which believe in there is always an another better optimized,efficient way to do things. It always push you to the limits to find new avenues of business growth.
92% of ideas fail. The remaining 8% experiment, learn, iterate to scale. Growth hacking is a 4 stage funnel – Attract, Acquire, Retain, Reap!
Sign up for a free Growth Hacking Consultation
Customer Acquisition Tools
Customers define your business. Finding hacks with available tools or developing new tools to get your business discovered by your target audience will drive insane growth.
Continuous testing with organic search optimization, paid campaigns, social media campaigns, influencer marketing, customer acquisition hooks and hacks  with using few of below customer acquisition tools can help you drive insane traffic to your business –
Email finders

1) Insideview

Market and Sales Intelligence Platform solution produces results across sales and marketing operations. Free trial for 30 days (No card required) + Essential and Enterprise
2) Lead411
Lead411 is a B2B Marketing/Sales Intelligence platform with relevant sales triggers and accurate decision maker data so you can close more deals! Free trial for 7 days + Small biz 100, Small biz 300, Enterprize. Works only for the US market
3) 1000leads –
1000leads provide leads contacts based on your search criteria as an automated solution. You can receive all the info to make a new customer.
4) Aeroleads –
Find Prospects with AeroLeads Lead Generation Software. Email Finder, Email Verifier, b2b listing building Tool. Get 20+ leads free leads to start with.
5) Leadiq –
LeadIQ is the fastest way for sales teams and recruiters to build lists of verified contact data from the web and sync it into Salesforce. Get started with free 10 emails, 50 profiles + Pro, Growth, Business and Ultimate monthly plans.
6) Ninjaoutreach –
Find thousands of influencers & leads instantly in any country. Outreach to them at a fraction of the time and cost! Ninja Outreach is a blogger outreach software CRM perfect for influencer marketing. Empower your PR team to find and outreach to bloggers.
7) Etools –
Powerful outbound prospecting and email outreach tools for finding the best domain or company email addresses in seconds.
8) Hunter –
Hunter is the easiest way to find professional email addresses. Give a domain name and get the list of all the emails related to it found on the internet.
9) Rapportive –
Rapportive shows you everything about your contacts right inside your inbox. They combine what you know, what your organization knows, and what the web knows.
10) Clear bit –
Clearbit provides powerful products and data APIs to help your business grow. With contact enrichment, lead generation and financial compliance.
11) Voilan orbert –
Find anyone's corporate email address using Voilan orbert
12) Toofr –
Thousands of inside sales reps use Toofr tools to find email addresses, lookup emails, and verify emails in their CRMs.
13) Find any email –
Find and verify email addresses with this online tool. Search by a person's name, domain, or social network to find and validate individual or bulk emails.
Landing pages
Landing page is a web page which businesses wish users to land on and take expected action from same page without getting diverted.Below tools can help you to quickly build landing pages in minutes without any technical knowledge.
14) Unbounce
Build, Publish & A/B Test Landing Pages Without technical support. Reduce turnaround time and convert more of your website traffic. Easily create landing pages; website overlays in Unbounce without any coding required
15) Instapage
Instapage is one of the best landing page solutions for optimizing your ad spend. Build, Integrate, Collaborate & Optimize
16) LeadPages
The Internet's Easiest 'Next Generation' Lead Generation Platform. Generate leads and increase revenue using the industry-leading landing page creator with accompanying suite of lead generation and opt-in tools.
17) LaunchRock
A website builder dedicated to early customer acquisition. Publish a landing page in minutes.
18) Pagewiz
Easy drag & drop landing page tool. Pagewiz was designed to let professional marketers, business owners and affiliates launch landing page campaigns from scratch, within minutes, and easily optimize them. Once the campaign is running, A/B testing can be easily performed to maximize conversion.
19) Kickofflabs
Launch landing pages and viral campaigns within minutes
20) Synerise
Drag & drop landing page creator and much more
SEO
Everybody loves free traffic! The only way to get free traffic is by dominating organic (read Google) search results. Strong foundation of Technical SEO including scalable wireframes and structured data with meaningful meta and visible content that spread out hooks for links will drive organic growth. Below are tools which will get you started with SEO:
21) Keyword Shitter

Keyword Shitter is a tool for generating long tail keywords.
22) Nibble
Testing websites for SEO, responsiveness, social and more.
23) Ahrefs
Know where your competitors are getting their links from
Find competitive keywords
25) QuickSprout
Full analysis of your website
26) Copyleaks Plagiarism checker
find duplicate content on the web, in all text formats, PDF and images
27) Majestic
Comprehensive backlink analysis tool
28) SEOBook Toolbar
Comprehensive backlink analysis tool
29) Seo Profiler
SEOprofiler is a full-featured SEO tool that helps you to get high rankings
on Google and other search engines.
30) Rank Signals
Backlink Checker Tool & SEO Software
31) SEMRush 
Advanced SEO keyword search tool. In addition it shows AdWords ad copies and positions, organic positions for domains and landing URLs, search volumes, CPC, competition, number of results and more.
32) Screaming Frog
The Screaming Frog SEO Spider is a small desktop program you can install on your PC or Mac which spiders websites' links, images, CSS, script and apps from an SEO perspective.
33) Xenu
Xenu's Link Sleuth checks Web sites for broken links
34) Positionly
Positionly tells you how to gain more traffic, improve your rankings and leave the competition behind.
35) SEOZoom
Keyword monitoring, competitor activity scanner, metrics
36) WooRank
Address issues on your site and identify opportunities to get ahead of the competition. Test your web page speed
37) BlueJay SEO
Independent, in depth SEO audits for any website. Identify 20+ factors influencing your SEO including page load, content length, hosting location and more.
Find how users are searching internet
39) Uber Suggest
Keyword finder
Customer Engagement Tools
Bounce rate defines how people are engage with your platform. Lower the bounce rate means users do find your site valuable. Customer engagement tools can help to reduce the bounce rate by applying correct growth hacking tactics.
40) Appcues
Improve user on boarding, feature activation & more — no code required! Stop waiting on dev. and start increasing customer engagement.
41) Inline Manual
Create walkthroughs, on boarding guides, tool tips and product documentation to engage and support your users
42) Introjs
Create step by step guide with feature introduction and progress bars
43) Apptimize
A/B test app onboarding. Improve your app's UI/UX to advance business objectives.
44) Fanplayr
Convert browsers to buyers. Realtime targeting with messages and offers.
45) Everengage
Evergage's realtime personalization platform enables digital marketers to improve visitor engagement, customer experience and conversion rate optimization.
46) Needle
Needle creates and manages an advocate community that engages your shoppers through chat, reviews, UGC, & more leading to higher conversions & brand loyalty
47) Uservoice
Product management software that transforms how businesses capture and analyze feedback to prioritize the roadmap and make strategic product decisions.
Customer Retention Tools
Acquiring customers at a rapid rate is just the start of growth process. Retaining customers is next challenge. It's been said if you retain 5% of customer you can increase your revenue by 95%
We have curated list of customer retention tools from different categories like customer loyalty, referral, gamification, unique personalised expertise, ongoing support with engagement systems and customer relationship management platform.
48) Ambassador 
Ambassador leads the world in referral software, running today's most popular referral marketing programs.
49) Queue
Powerful Viral Advocacy to Grow Fans and Leads Rapidly
50) AgileCRM 
Gamification Software to gamify sales with leaderboards, email reports, real-time alerts, contact management and sales force automation.
51) Helpscout 
Companies use helpscout- helpdesk to lower email volume and increase customer satisfaction to make every customer service interaction a more human one.
52) Qualaroo
Qualaroo website surveys tell you why behind users interaction on platform.It helps to uncover customer insights that lead to better business results.
53) Optimove
The Optimove Customer Marketing Cloud orchestrates hyper-targeted customer communications at scale, empowering brands to drive growth through CRM automation.
54) Evergage
Evergage's real-time personalization platform enables digital marketers to improve visitor engagement, customer experience and conversion rate optimization.
VWO is the easiest A/B, Split and Multivariate testing tool. Try a free 30-day trial to start optimizing your website for increased conversion rate and sales.
56) Intercom
Intercom make customer messaging apps for sales, marketing, and support, connected on one platform. It's best software to make business personal.
57) Mailchimp
Target customers through emails based on behavior, preferences, and previous sales. Trigger a series of emails with a single API request. Use our built-in segmentation to build custom rules.
58) Contently 
Contently platform helps to create content that engages audiences and drives measurable business outcomes.
59) Percolate
Percolate allows you to manage and track your content across multiple channels.
60) Curata
Curata enables marketers to scale content marketing to grow leads and revenue.
61) Zendesk
Customer service software and support ticket system for better customer relationships
62) Olark
Live Chat website software to answer customer questions and improve sales, conversions, and support metrics.
63) Freshdesk
An online cloud-based customer service software providing helpdesk support with all smart automations to get things done faster.
Customer Revenue Tools
Customers acquired through top of the funnel and drove through continuous efforts to bottom of funnel decides the business sustainability. Analyse your data concisely allows business to make wise decision to fix if there are any leaks in the funnel.
Data Analytics Tools
64) Google Analytics
Google Analytics gives us key insights that help drive the evolution of our product on our mobile app and desktop
65) Mixpanel
The most advanced analytics platform ever for mobile and the web
66) Kissmetrics
Get, keep and grow more customers with Kissmetrics behavioral analytics and engagement platform. Built for marketers and product teams. Get started with 14day free trial
67) Flurry
Flurry's mission is to optimize the mobile experience through better apps and more personal ads
68) Segment 
Segment is a single hub for customer data. Collect your customer data in one place, send it anywhere.
69) Geckoboard 
Geckoboard is a realtime dashboard that gives you instant access to your most important metrics.
70) GoSquaredd
GoSquaredd brings all your customerlevel data together in one place. Turn visitors into customers. Beautifully simple analytics, live chat, and CRM software to grow your business
See How Much of Your Articles Get Read with Content Analytics. If you have a blog, you probably think your visitors read your blog posts all the way through.
In actuality, you have NO idea how much of your content people are actually reading. With Content Analytics, you can see exactly where your readers stop reading
72) Mode 
Collaborative tools for analysts who fuel datadriven companies. Mode is a data analysis platform that combines a powerful, webbased SQL editor with charting and sharing tools. Connect your database and run, save, and share analyses
73) Piwik
Piwik is the leading opensource analytics platform that gives you more than just powerful analytics: Its is free opensource software with 100% data ownership and user privacy protection with usercentric insights which are customisable and extensible
74) Yandex Metrica
Yandex Analytics is like Google but with more advance features like heatmaps. It is allround web analytics platform which details from traffic trends to mouse movements.You can get a comprehensive understanding of your online audience and drive business growth using yandex metrica.
75) Admob
Google's tool for Mobile advertising, their analysis tab has other metrics that Google Analytics and is great for analyzing mobile apps. You can earn more from your mobile apps using Google AdMob. Use inapp advertising to generate revenue, improve user experience, and scale your business.
76) SEMrush 
Great analytics tool for keyword use and banners for testing your competitors. SEMrush is a powerful and versatile competitive intelligence suite for online marketing, from SEO and PPC to social media and video advertising research.
77) Heap
Heap automatically captures every user action in your web or iOS app and lets you measure it all after the fact. Clicks, taps, swipes, form submissions, page views.
You're no longer limited by events you thought to log upfront. Heap builds analytics infrastructure for every online business. They automate the annoying parts of user analytics.
78) Similar Web 
Competition website visitors, referral sources, etc It is a digital market intelligence platform to compare website traffic statistics & analytics
Independent Twitter Analytics for any Twitter account without the monthly fee. You can run reports on any public Twitter, Facebook, Instagram or YouTube account without the monthly fee, its a independent analytics platform for Twitter, Facebook, Instagram or YouTube accounts.
80) Click Cease
Click Fraud prevention and IP analytics
81) Amplitude
Amplitude is a web and mobile analytics platform that helps you build better products. Discover user behavior insights about retention, engagement, and revenue. Analytics tool that give you a behavioral charts, cohorts, retention by some behavior you can set
82) Maxymizely
Simple integration for all types of analytics, and A/B testing with one tool.
83) Hotjar
All in one web Analytics and feedback platform. See how visitors are really using your website, collect user feedback and turn more visitors into customers
84) Smartlook
Records the screens of real users on your website. Easy set up & use. All big platforms supported. Look at your website through your customer's eyes.
Marketing Automation Tools
Marketing automation tools can be used to hack your business' acquisition, activation and retention.
What is meant by marketing automation software?
Marketing automation software or tool helps marketers to automate all the process and steps in marketing like social media, email or any website action. As this steps are quite frequent and require personalisation at times to increase probability of success automating these processes saves a lot of time for marketers. Marketing automation tools also helps to organize all marketing data in one place to make data driven decision.
85) Hubspot
HubSpot's software contains everything you need to do internet marketing. From blogging, to email and social – it's an all-in-one integrated solution
86) Infusion Soft
Automate your small business sales and marketing, while combining your CRM, email marketing, lead capture and e-commerce in one place
87) Active Campaign
Integrated email marketing, marketing automation, and small business CRM. Send beautiful newsletters, setup behavioral based automations, and benefit from sales automation
88) Marketo
Marketo's powerful marketing automation software helps marketers master the art & science of digital marketing to engage customers and prospects
89) Pardot
Pardot B2B marketing automation by Salesforce helps marketers create more leads, generate more pipeline, and empower sales to close more deals.
90) Agile CRM 
Agile CRM is an easy, powerful and affordable Customer Relationship Management (CRM) software with sales and marketing automation for small businesses.
91) Lead Squared
Complete Marketing Automation and CRM software for businesses. Organize your lead capture, lead management, sales management & analytics in one platform.
92) Synerise
Keep your marketing & engagement activities in perfect sync with Analytics, Task, CRM, Automation, Insights, Messenger and Campaigns.
Conclusion:
When you have millions of people using your product everyday and you can view, track and experiment with them with the power of technology, growth hacking becomes real fun but if you have small set of users experiment validation get restricted by sample size.
So putting it together these tools provides a lot of power into hands of growth hackers who can run variety of experiments, track data, behavior analysis and social media engagement to drive business growth.