How Marketing Automation tools can reduce dependencies?
Published: August 14, 2018
One of the major focus areas for businesses is revenue generation. After all, any business need money to grow.
So, targets are set, marketing strategies formulated, campaigns developed, and then follows the execution.
Developing a strategy, and subsequent long and short-term plans is a difficult enough job.
The stress increases as you go higher up the reporting chain. Resources should be utilized in coming up with innovative ways to generate leads and convert them rather than just blasting out bulk emails and SMS's, hoping for the best.
That is why a lot companies right from the fortune 500 to small businesses are incorporating digital , online marketing automation to execute their marketing strategies better and help develop better ones in the future.
Want To Know More Read: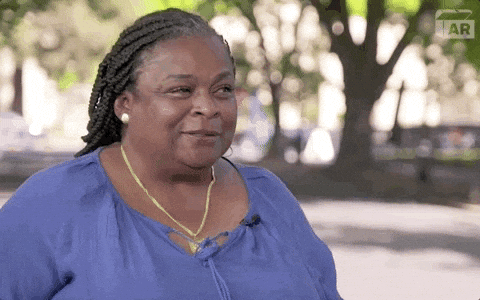 What is Marketing Automation?
Marketing automation is basically automating marketing processes across all channels, Email, Web, Social Media, etc.
Through software, websites, enterprise systems, etc. A way of performing routine marketing tasks more efficiently and effectively.
It aims to maximise revenue generation, by helping convert potential leads into eventual customers.
This is achieved by providing customised, relevant content at the right stage to help leads engage , build trust. This helps create a simpler, interactive and effective sales process.
A few marketing automation examples could be the messages and notifications for Sales or discount from sites like Myntra, Amazon, Uber Etc. To the tons of emails and SMS's you get from all sorts of companies about their products
Any strategy can be carried out more consistently by using market automation through the help of various marketing automation tools/software.
A marketing automation tool is a software or system that enables automating market practices. It includes things like lead management system, analytics platform, SEO, web traffic optimisation and so on.
For Example- Hubspot marketing- A marketing automation software , which is almost synonymous to digital marketing software providing tools that can help your company with blogging, SEO, social media, email, landing pages, marketing automation, and web analytics.
Applying Marketing Automation
Marketing automation for small businesses can be really helpful in optimising their entire process.
In fact, the point of it is to make a more cohesive and easily scalable model. So it is applied right from lead generation and nurturing to analytics and management, across all channels, Email, Social media, website.
A few of its applications can be
Creating customised, engaging content to help lead generation, nurturing and ultimately conversion.
Better targeted emails. A tried and tested method , that can be made more efficient by automating.
Customer relationship management is another very important use, especially on social media, where prompt acknowledgment and response are key, for the customers to feel the they are heard and to continue trusting your brand.
Analytics and ROI tracking. Data collected at different stages is used to determine what is going well and what is not and also whether the efforts are yielding satisfactory results.
Marketing Automation Benefits
Marketing automation is a supplemental mechanism and not replacement like in manufacturing. That is why it is not exactly plug and play and requires significant investment of both time and money to make good use of it.
But when it is done right, it can open up a lot of avenues for revenue generations and thus justify the effort of going through the automation process.
Here are a few of the marketing automation benefits:
Increasing revenue: Through automating repetitive tasks, streamlining the marketing process and removing inefficiencies. Marketing automation will lead to increased revenue.
Lead conversion, up-selling cross-selling automating helps with all this, so not only does it get you more customers, but can also you get more business from a customer already on board.
Better Lead Generation and Conversion: Marketing automation allows to create more relevant and engaging content. This helps sustain the association with the target audience and improves chances of converting them to eventual customers.
A Refined Marketing Process : A good online marketing automation software will help analyze data collected at different points, which can help enhance the marketing process. You can understand what works and what doesn't and build on from there.
Improved Targeting Across Multiple Channels :
Being able to offer the most relevant Product/service/ offer to a potential customer is the marketing dream.
Improved targeting and increased scalability of such campaigns on various channels is a key advantage of having a good automation program.
Allows for Building Better Campaigns : Providing quality data for targeting, freeing up time and resources to be dedicated in the creative process of developing a better campaign while leaving most if not all of the execution to the automation.
Better CRM: With automation in place , you can make sure that the customer feels acknowledged with little to no delay, whether they have a complaint or compliment, feedback or request. It buys customer service time, to deal with the situation and ensures that you do not spoil your brand.
There are so many examples of companies using marketing automation to increase retention, engagement, and/or customer lifetime value.
ex. Companies using marketing automation to deliver personalized push notifications, improving user engagement and customer lifetime value.
For CEOs, CMOs, managers and marketers alike, the power to calculate what customers might be worth is alluring.
That's what makes customer lifetime value (CLV) so popular in so many industries. CLV brings both quantitative rigor and long-term perspective to customer acquisition and relationships.
"Rather than thinking about how you can acquire a lot of customers and how cheaply you can do so," one marketing guide observes, "CLV helps you think about how to optimize your acquisition spending for maximum value rather than minimum cost."
By imposing economic discipline, ruthlessly prioritizing segmentation, retention, and monetization, the metric assures future customer profitability is top of mind.
To provide a basic perspective on the use of CLV you can refer to the calculator provided in the link below. It will provide you a perspective on how to maximize the earnings per customer.
Do's and Don'ts Of Marketing Automation
Even with the sincerest of efforts and dedications of significant resources, marketing automation is not an easy change to undergo. While there are obvious benefits, getting it right takes time and training.
Here are few do's and don'ts that'll help you maximise the benefits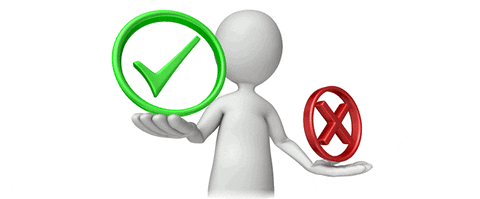 Do's
Create good, engaging content, for a more narrowed audience.
Use it across all marketing channels, to scale your campaign.
Score and rate your leads, Set benchmarks so that you can better identify prospects and how to approach them
Use the data to track the effectiveness of the campaign and make adjustments where needed.
Measure the ROI by tracking results, so as to justify the investment in marketing automation.
Don'ts
Depend on the marketing automation for the entire marketing process.
Forget to redevelop your strategy, factoring in the marketing automation.
Just use it as a bigger/ more expensive email marketing tool. It is much more than that. Use it to create customizations that feel less robotic; the automation can do a great deal in helping with that.
Forget about your customers; new business is great and necessary. Addressing existing customers is equally important as they are more likely to buy again since they've already trusted you.
Just set it and leave it, you need to keep monitoring the system, make changes along the way , adjust according to any changes in the market.
Ignore lead generation, It might get a little easier with the automation in place, but a sound lead generation system still needs to exist for the automation system to deliver any favorable results.
How To use Marketing Automation ?
Marketing automation is a powerful supplemental mechanism to help you maximise the return from your marketing program. There are however a few things that need to be kept in mind before you implement it. Here is how you can effectively utilize marketing automation
One way is to generate content that doesn't feel generic, which is one of the banes of email marketing. Marketing automation helps tailor the content so that people relate to it and go further along the journey to becoming customers.
Marketing automation can be used to guide a prospect through to the end of the journey to being a customer. It offers something different at each step of the journey so that customer does not lose interest along the way.
Conclusion
In essence, marketing automation is hard task to master, but it is worth the effort and now even more so , because of the prevalence of social media and the consumer's disinterest in conventional mass marketing methods.
Personal attention and engaging content is what prospects look for before they actually end up being involved enough actually to become customers.
Marketing automation is making all this possible on a large scale and proving worth the effort to adapt to the new changes.
FAQ
1. What is marketing automation lead generation?
Powered by AI algorithms and machine intelligence, automated lead creation combines outbound and inbound marketing strategies. You build up your automation to let the leads and the data come to you rather than sourcing leads manually via the phone or cold emails.
2. How do you use market automation for lead generation?
Sending prospects relevant material will hasten their progress through the sales funnel with marketing automation solutions. Email marketing that is triggered improves engagement prospects. Instead of spending too much time on cold campaigns, salespeople can concentrate on developing connections with warm prospects.
3. How does marketing automation generate quality leads?
You can use marketing automation to give leads personalized communications specially made for them. With personalization, you provide the lead pertinent information, and your company offers a better user experience.
4. What is the difference between lead generation and marketing?
Marketing, in general, and lead generation are two very distinct animals. Lead generation lets you find and target potential clients for your product or service. On the other hand, general marketing is a broad word encompassing all facets of marketing, from public relations to advertising.
5. What are the two types of lead generation?
Inbound and outbound lead creation are the two main categories through which leads are often generated.
About the Author
Chandala Takalkar is a young content marketer and creative with experience in content, copy, corporate communications, and design. A digital native, she has the ability to craft content and copy that suits the medium and connects. Prior to Team upGrowth, she worked as an English trainer. Her experience includes all forms of copy and content writing, from Social Media communication to email marketing.