A Compilation of SEO Resources: Find the Best, Relevant & Latest SEO Growth Tools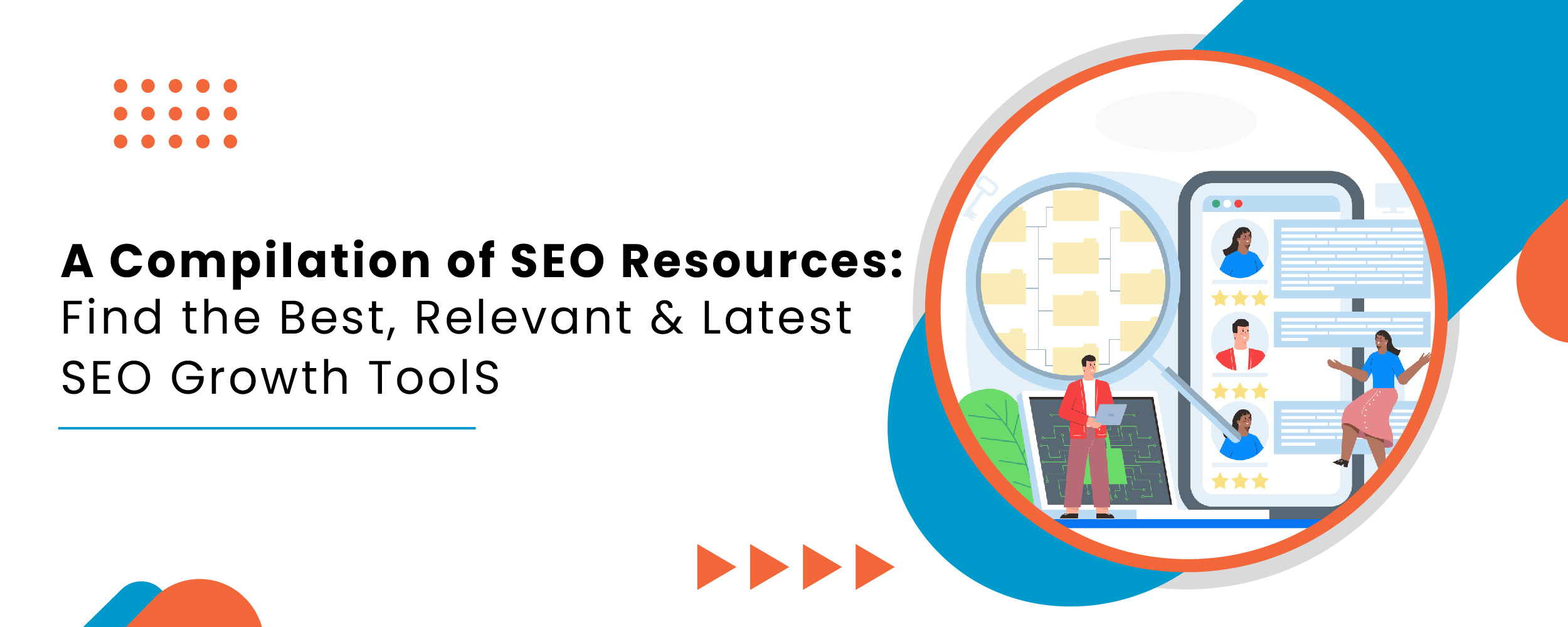 This guide is an on-going open source attempt by team upGrowth to organize the best tools and resources for search engine optimization (SEO). If you're looking for help on a SEO project, we also take on clients here.
Content:
ON Page SEO
Website Crawlers Tools
DeepCrawl is an extensively crafted end-to-end technical SEO platform for identifying and monitoring key issues that could affect SEO performance. It is a cloud-based web crawling technology that provides a comprehensive SEO "full-body scan" to detect opportunities for growth and to protect your site from revenue-sapping codes.
Screaming Frog SEO Spider just had to make it to our SEO tools list! It is a website crawling tool that crawls both, small and large websites, from an onsite SEO perspective, to review and identify flaws that can hurt a website's performance in search results. The tool enables tracking broken links and server errors and exporting the source URLs to developers for correction along with other features like detecting duplicate content.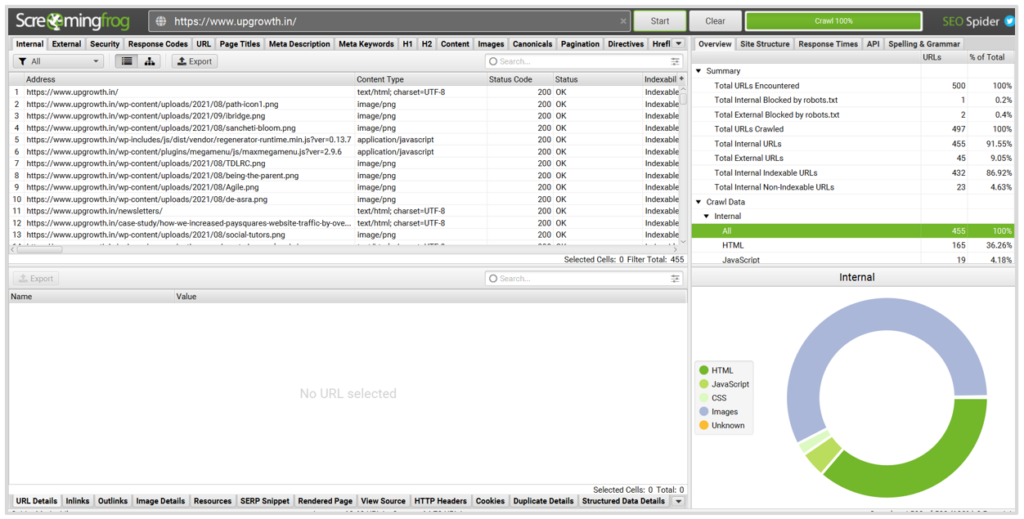 Semrush is an all-in-one SEO tool that does your keyword research, tracks the keyword strategy your competition uses, runs an SEO audit of your blog, looks for backlinking opportunities, and lots more. The Site Audit is one of the best SEO tools available, it is powerful with filters, scheduled crawls, and more services that keep you on top of your site's health and help you identify and fix problems on the go. Overall, it is a useful tool that makes a huge impact on your content marketing, starting from strategy, to research, to optimization, and beyond.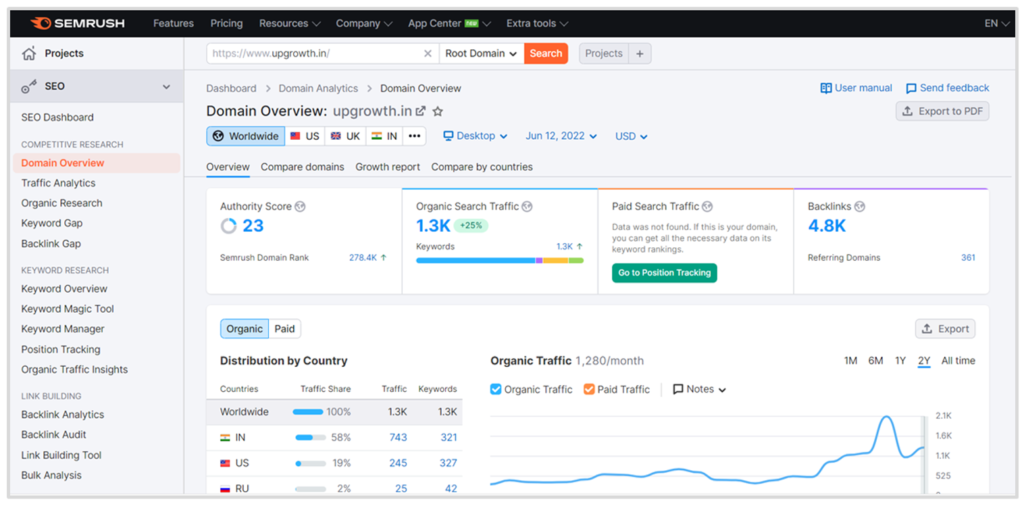 Sitechecker.pro is one of those easy-to-use SEO tools that has a side function to help you with your SEO campaign. It functions as an on-page site checker and helps with all aspects of SEO, such as website crawling, backlinks analysis, and more all on one platform. It includes generous amounts of data and guides through the steps to improve performance as well as automatically generated reports and notifications about important changes.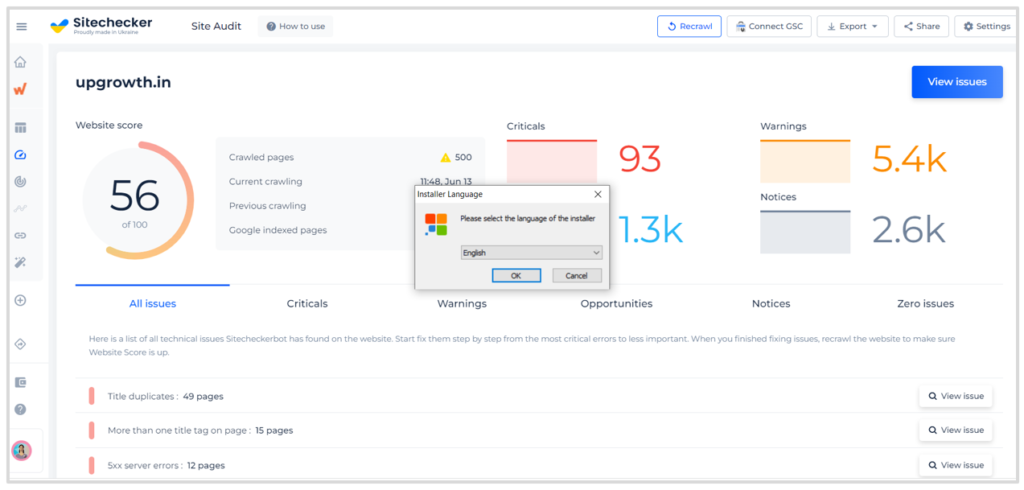 Link-Assistant is packed with a plethora of revolutionary features. One of those SEO tools with an all-in-one solution for link exchange needs, website analysis, optimization facilities, and much more. This software provides thousands of backlink opportunities with about 7.1 billion pages crawled daily.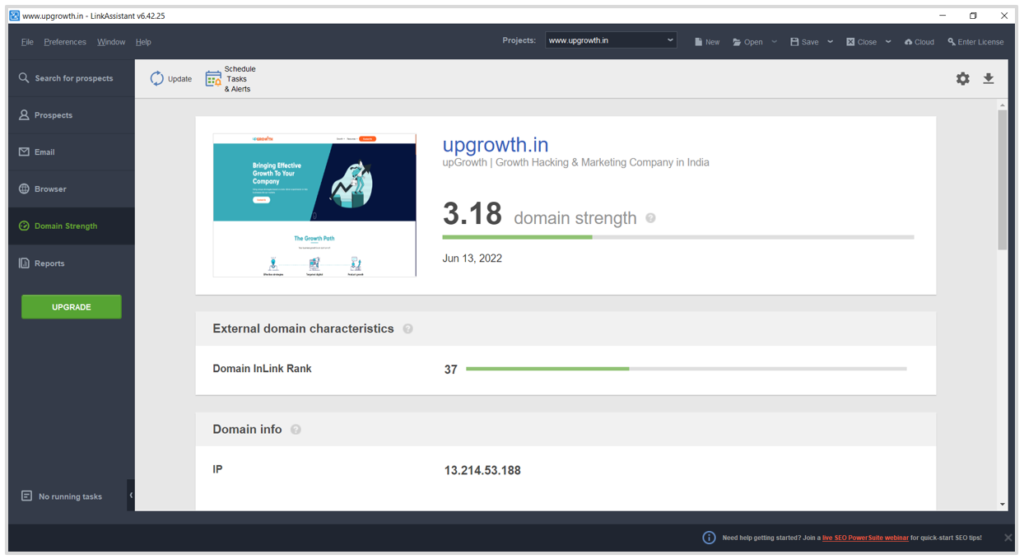 Hexometer is an SEO tool that focuses on the website's health and performance. This tool continuously monitors and scans data points to detect and report errors before they affect the website's performance. It keeps a close eye on website structure, page errors, and broken links to analyse the on-page SEO for optimal rankings.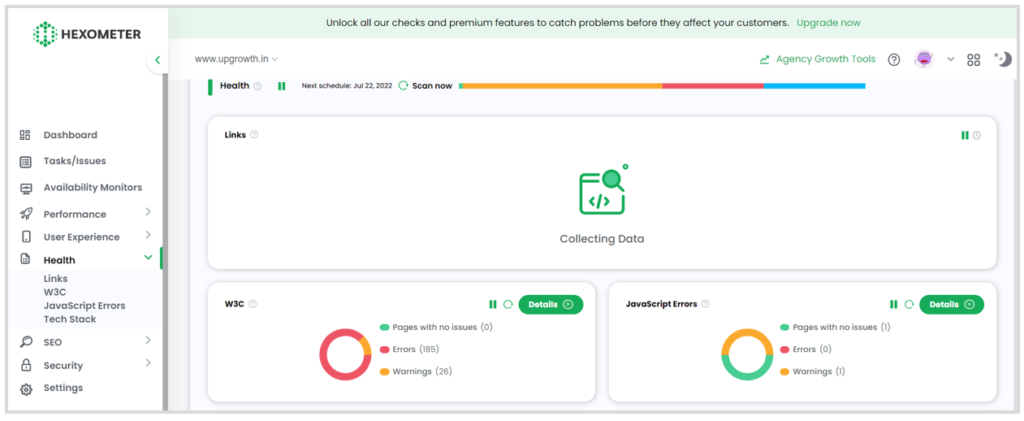 Ahrefs is an oldie but goldie among SEO tools to help SEO professionals to perform multiple tasks such as link building, keyword research, competitor analysis, rank tracking, and site audits. It also helps in website crawling and auditing through AhrefsBot, which analyzes websites in search of issues with technical SEO and on-page SEO. It constantly crawls the web to fill the database with new links and recrawls to check the previously found ones to provide the most comprehensive and up-to-the-minute data.
Content Tools
Duplichecker is a plagiarism checker tool that identifies the occurrence of plagiarism or copyright infringement within a work of content for a writer, teacher, student blogger, webmaster, or any document. In addition, it also has a grammar checker tool that helps in the identification of spelling or punctuation mistakes. One of the must-have SEO tools for content.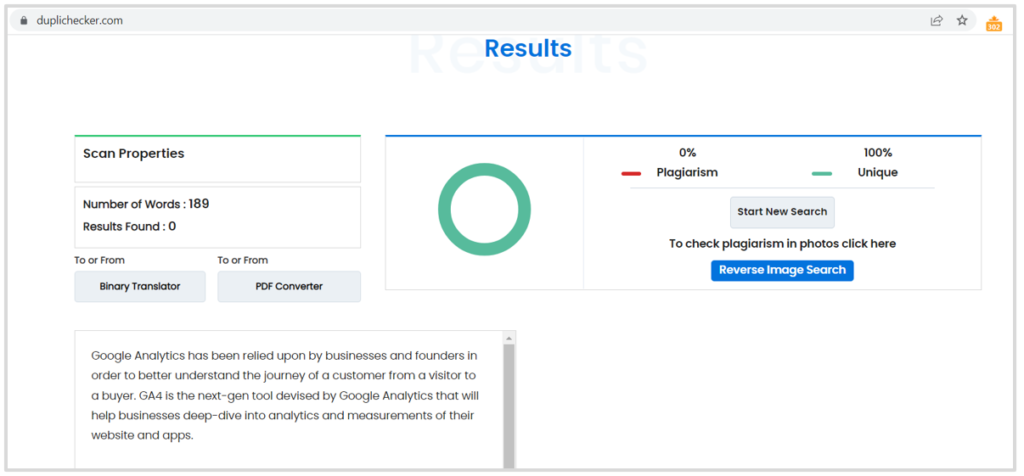 Copyscape provides a free plagiarism checker for copies of your web pages online, as well as two more powerful professional solutions for preventing content theft and content fraud. It also offers free plagiarism warning banners for your website to warn potential plagiarists against stealing your content.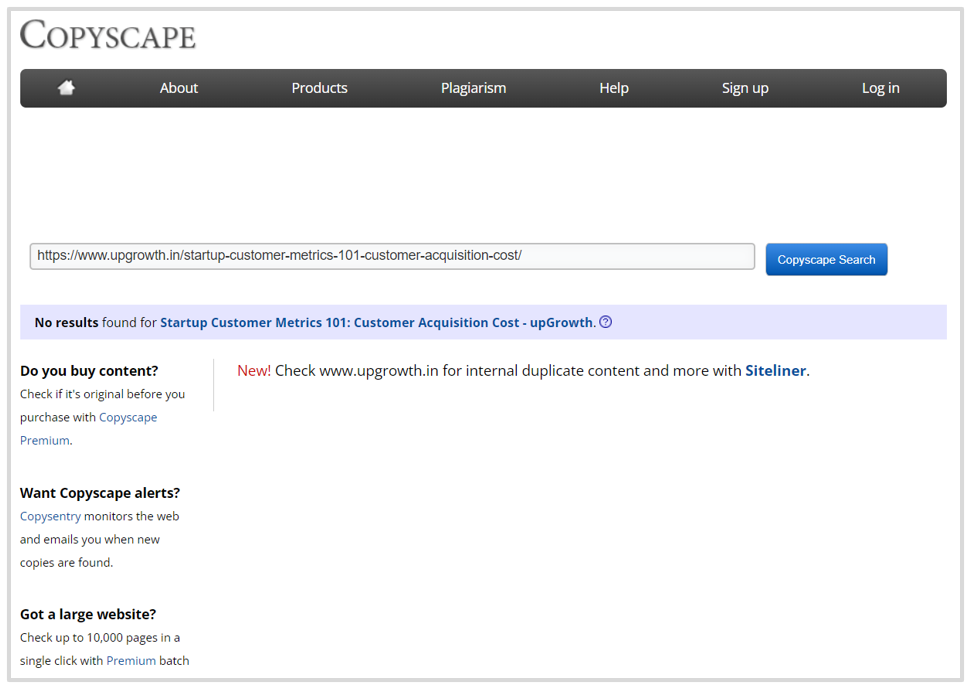 Copyleaks is a cloud-based authentication platform that detects plagiarism, paraphrased content, and similar text using sophisticated Artificial Intelligence (AI) based algorithms in 100+ languages. It has a cheat detection feature that finds characters that have been included in the text with the intention to cheat or "fool" a plagiarism scan.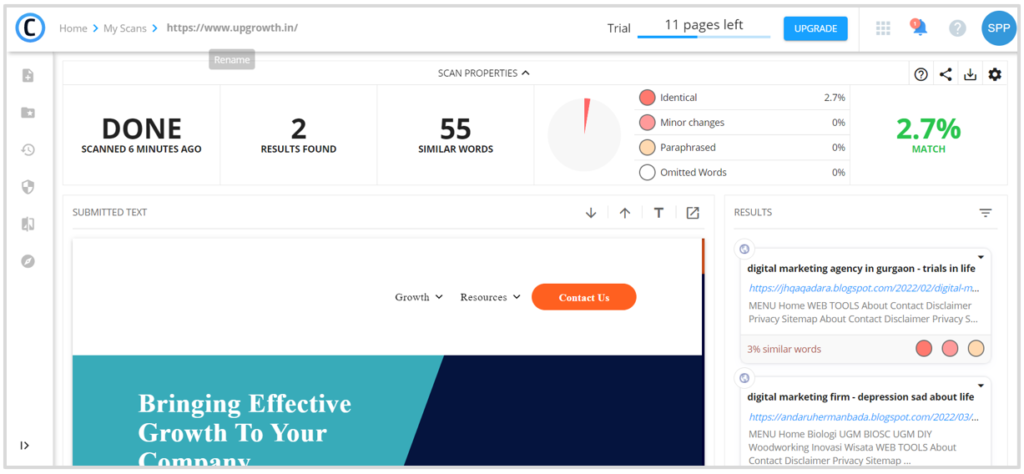 PaperRater is a 3 in 1 tool that checks your text for grammar mistakes, has it proofread with suggestions for different wording as well as has it checked for plagiarism. It also provides feedback that can be incorporated into the text before you pass it on for a final grade from a human to make the content even better.

This makes it to every SEO tools list. Grammarly is an online grammar checker tool that scans your text for all types of mistakes, from typos to sentence structure problems and beyond. It can be also used to detect plagiarism of the content. One of the most widely used content and SEO resources out there.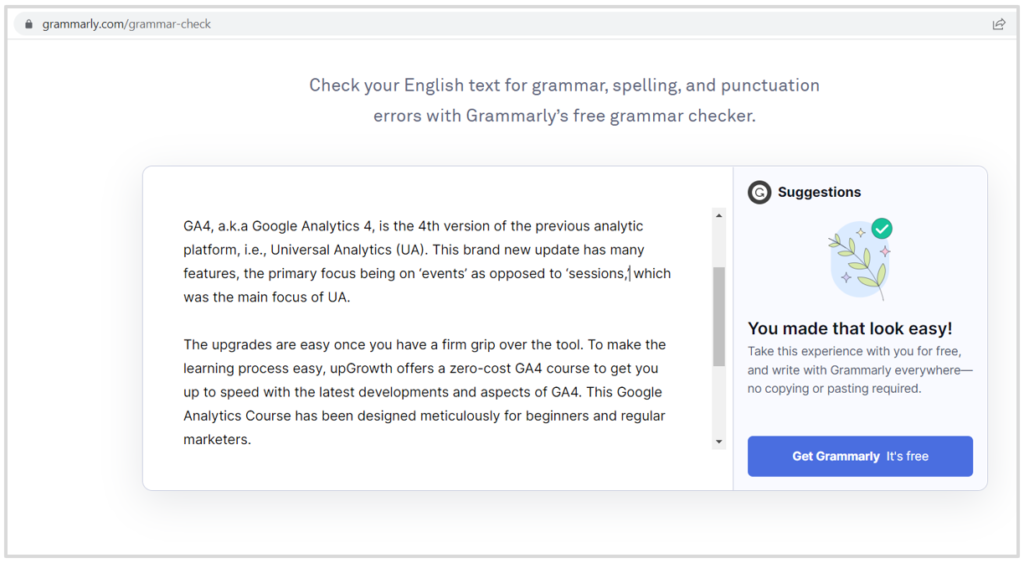 Ginger Grammar Checker tool helps to correct grammar mistakes, spelling mistakes, and misused words, with unmatched accuracy. Ginger's grammar check software helps you write efficiently and correct text and improves your text just like a human reviewer would.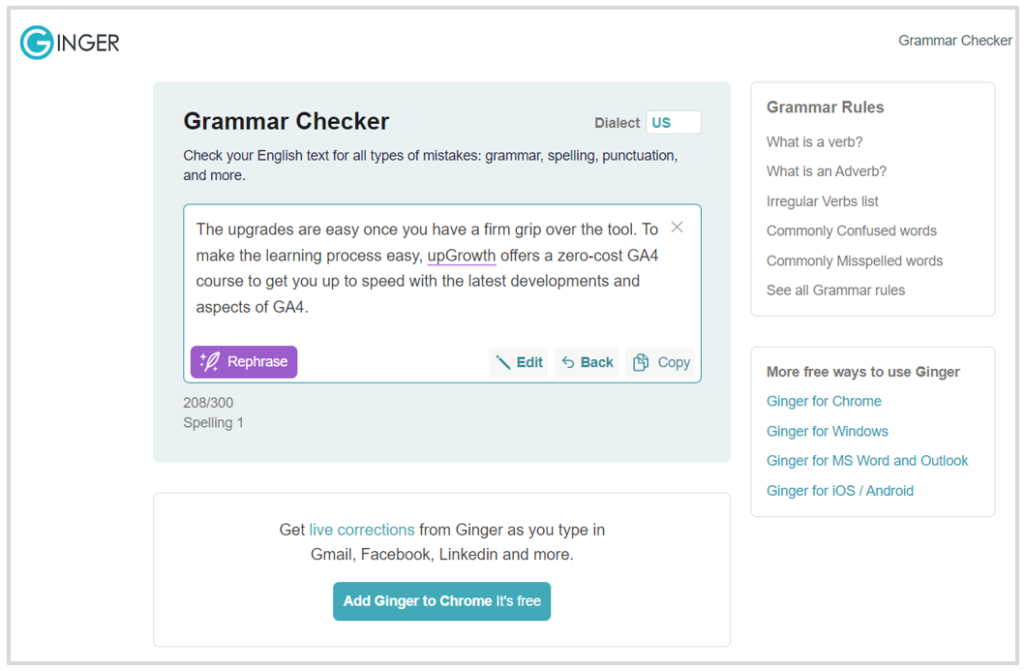 Not exactly considered in "SEO" tools lists, but still important. BuzzSumo is a cloud-based platform that helps you discover the best engagement, content, and outreach opportunities across social and search and a must-have in SEO resources for social media.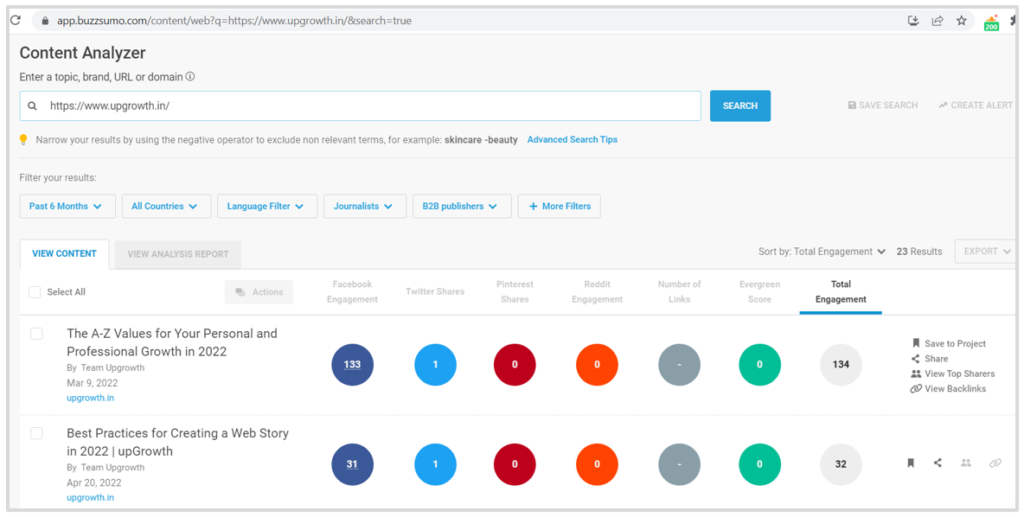 This tool lets you publish your google doc into wordpress blog in just one click, while retaining your formatting. This tool not only saves your time but also saves the publishing cost of your blog. You just need to import your file from Google docs and export it to your wordpress blog, making it one of the most convenient SEO tools.
The Anchor Test Suggestion Tool by Linkio is one of the best SEO tools and SEO resources that gives you suggestions for anchor text when you are developing links for your website. This tool also researches the backlink profiles for top ranking sites. You can Use this Backlink Checker to discover all the backlinks data about a particular URL. See the number of referring domains, the number of backlinks, the domain and URL rating, and its Ahrefs Rank, a domain's position in Ahrefs's list of most powerful sites.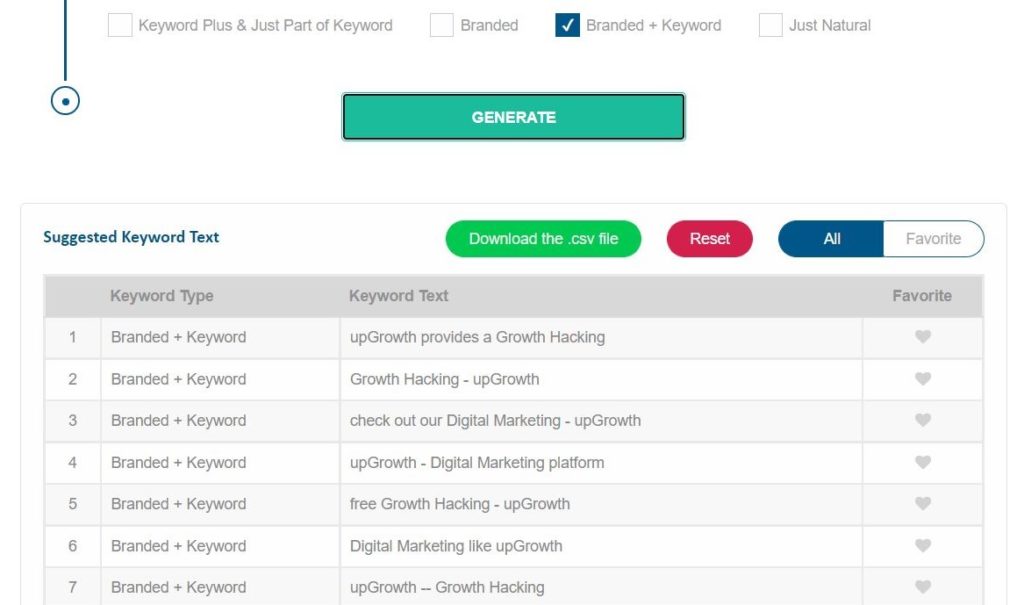 TextOptimizer is one of the best SEO tools and SEO resources and can be your personal writing assistant tool. It helps you write concise, premium and targeted content that is full of richness for your readers and optimised for search engines. TextOptimizer will analyse and score your text on a scale of 0-100.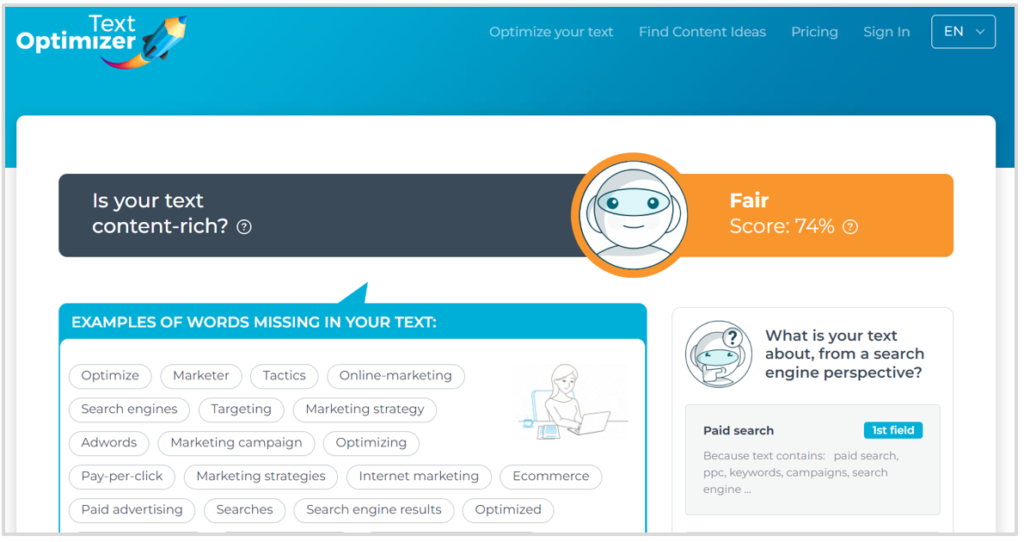 The all-in-one Content Creation Tool assists you to create click-worthy and quality content. The tool is inclusive of many tools such as a plagiarism checker, word counter, grammar correction tool, rephrasing tool and much more.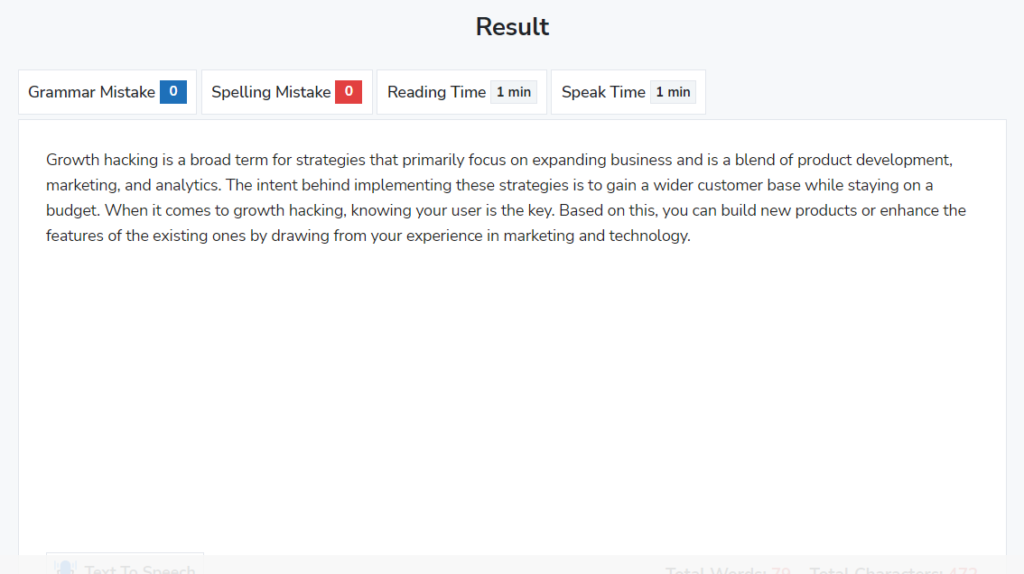 Answering your audience's questions is an easy way to rank higher on Google. This is why most experts prefer to include FAQs within their blogs. This tool helps you to generate the question queries for your keywords.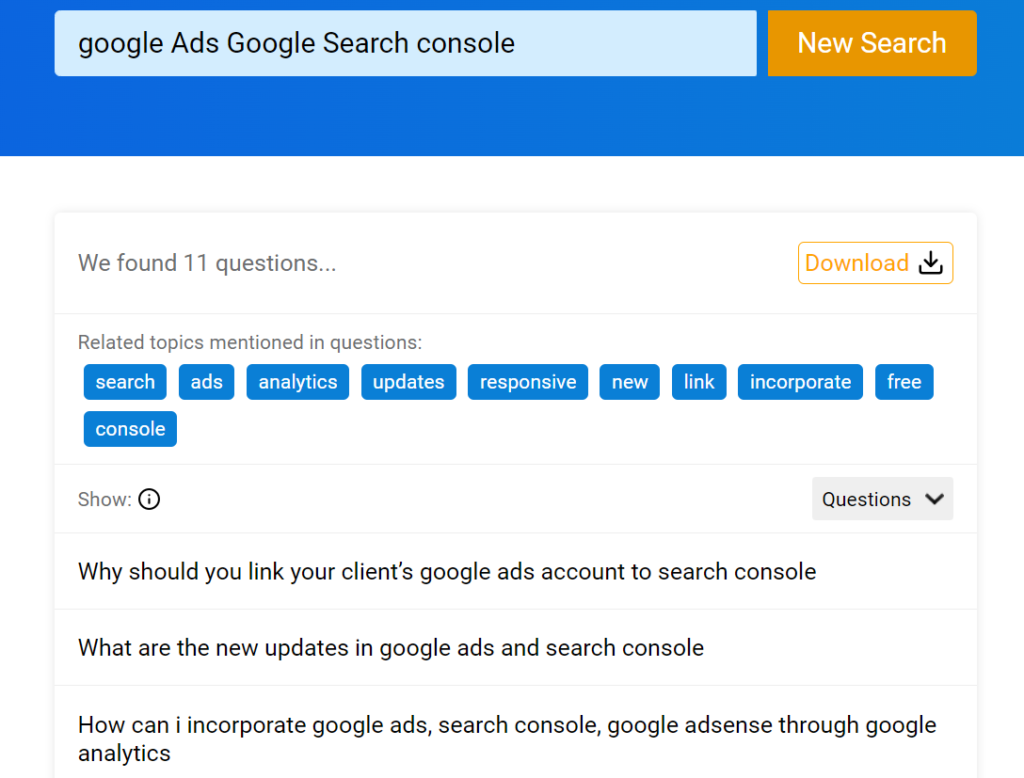 Keyword Tools
Keyword Density Checker is an SEO tool built solely to help you analyse the keyword density of your web page. This tool solves the problem of stuffing loads of keywords and using irrelevant keywords in the content that affects the quality of the content, one of your must-have SEO tools.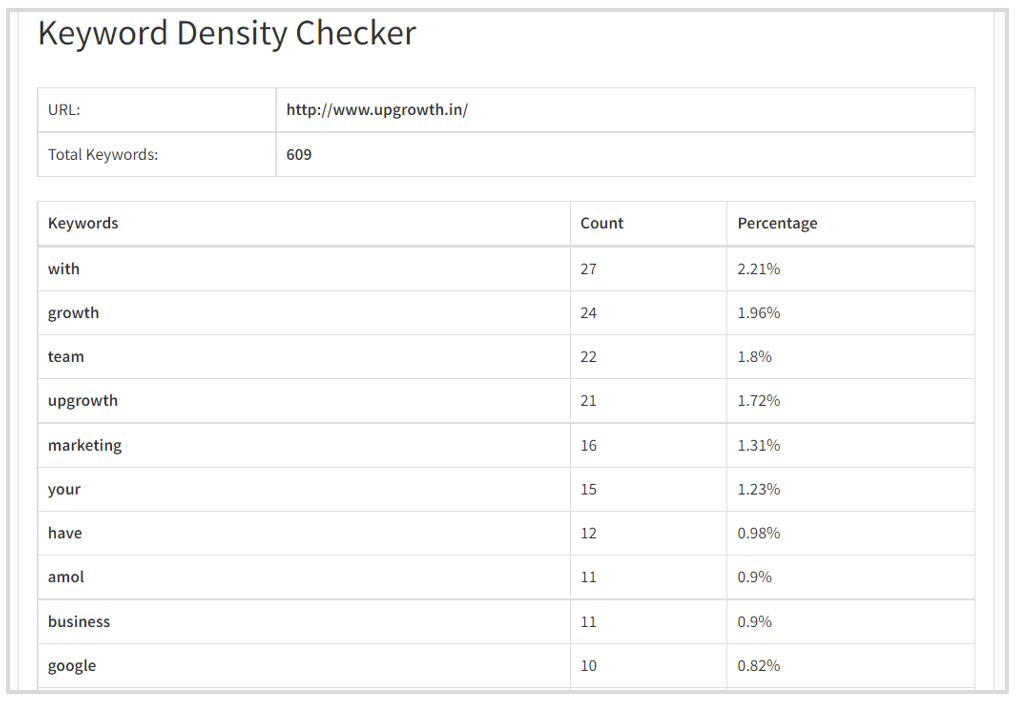 Keyword Suggestion Tool is the best SEO tool, helping in the key activity of SEO of getting a list of suggested keywords for the seed keyword for your specific purpose. It generates relevant keywords automatically and improves performance by enabling you to target more search terms. It also helps in saving ample time and effort while performing SEO.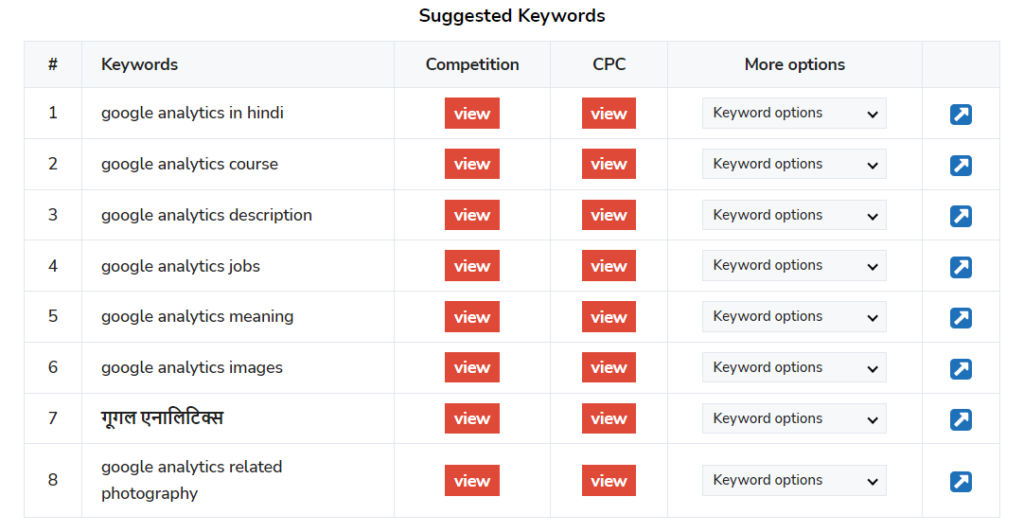 Keyword Suggestion Tool is the best SEO tool, helping in the key activity of SEO of getting a list of suggested keywords for the seed keyword for your specific purpose. It generates relevant keywords automatically and improves performance by enabling you to target more search terms. It also helps in saving ample time and effort while performing SEO.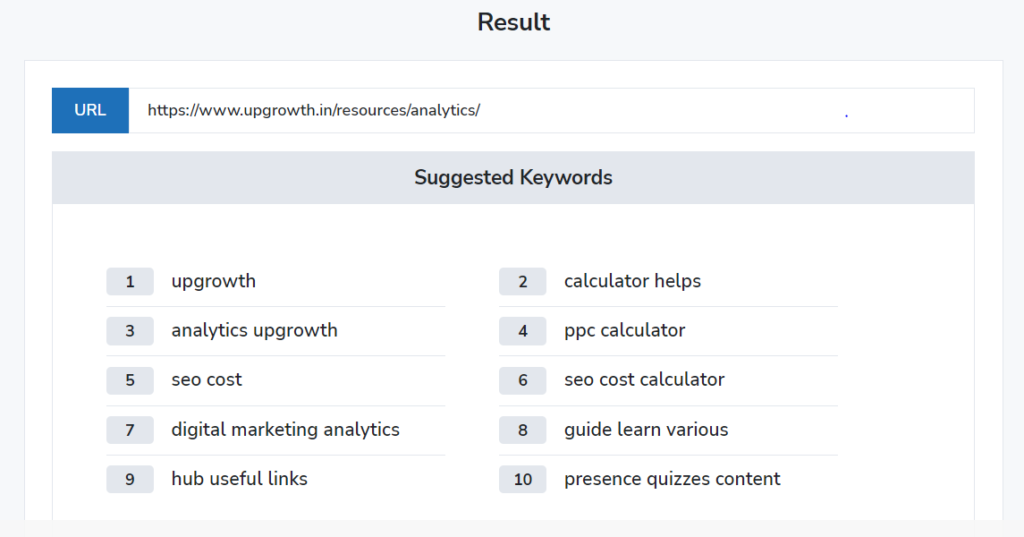 No SEO tools list is complete without the KW explorer from Moz. Moz Keyword Explorer is the most comprehensive keyword research tool that helps you identify traffic-driving keywords and most searched keywords as well as provides metrics regarding the keywords. This tool saves time by providing more suggestions, filtering by metrics, and building lists to organise your keyword research.
Ubersuggest is one of the common SEO tools that helps in generating new keyword ideas to improve and expand your content marketing strategy. It is a multi-purpose tool that also helps in generating content ideas, analysing backlink data, and much more, to improve the website performance and gain more organic visitors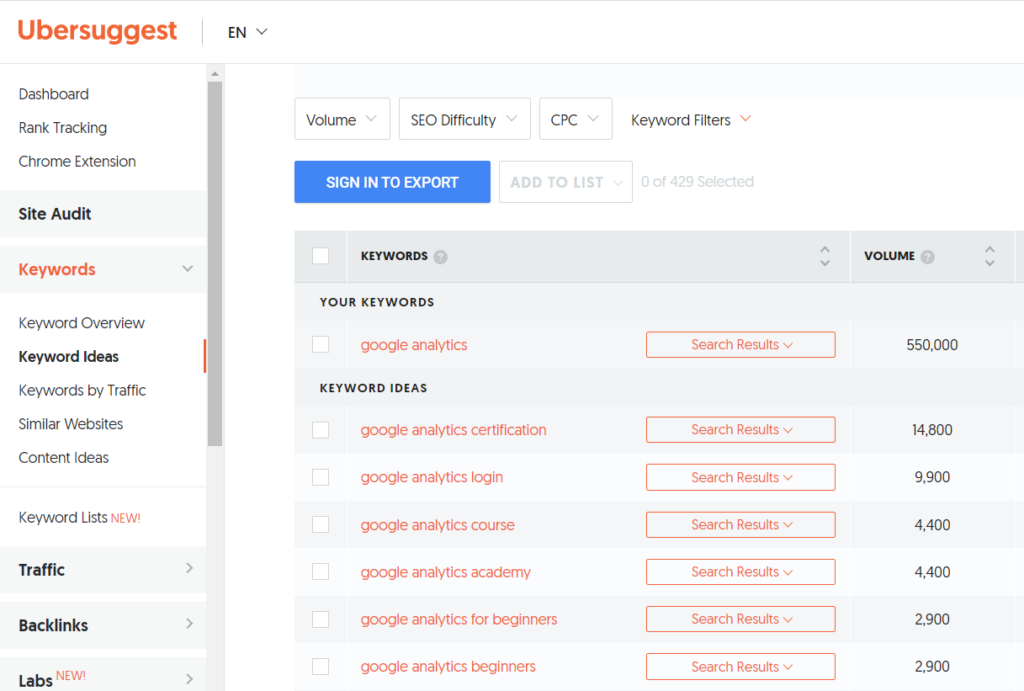 Among Google SEO tools, the Keyword Planner tool helps you research important keywords for your search campaigns and to find data for certain keywords like search numbers, competition, and ad pricing. It also provides another way to create search network campaigns that are centred around in-depth keyword research. A frequent find in any SEO tools list.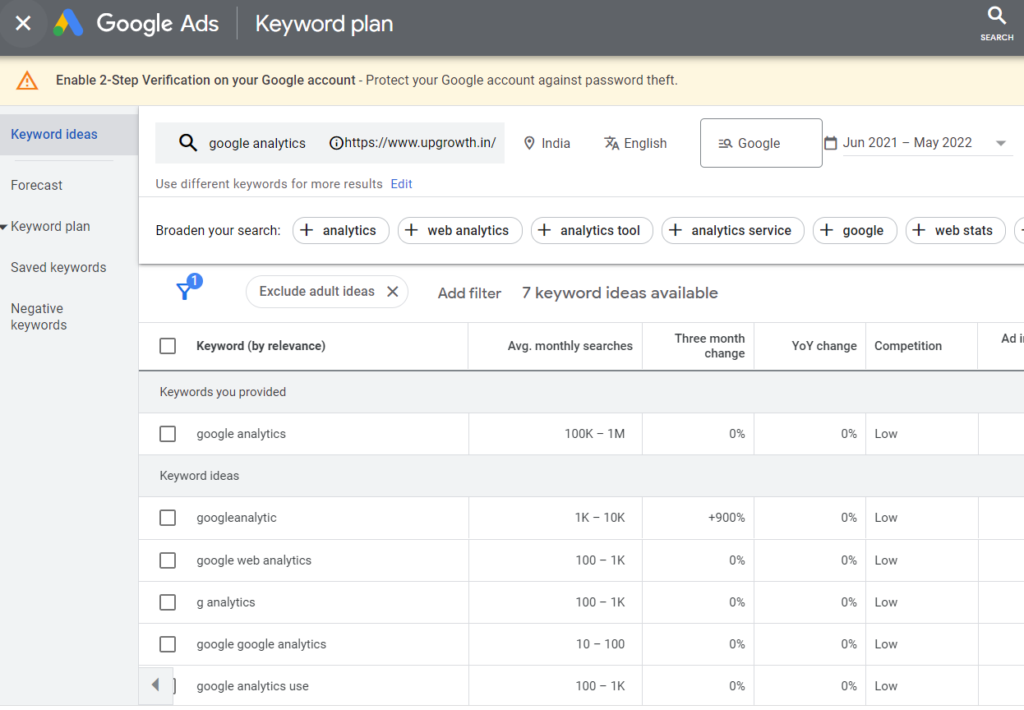 GetKeywords is a keyword research and audience analysis tool built to help with local SEO keywords. It fetches all the data from suggestions, volume, CPC, and audience data to SERP. Add it to our SEO tools if you haven't already!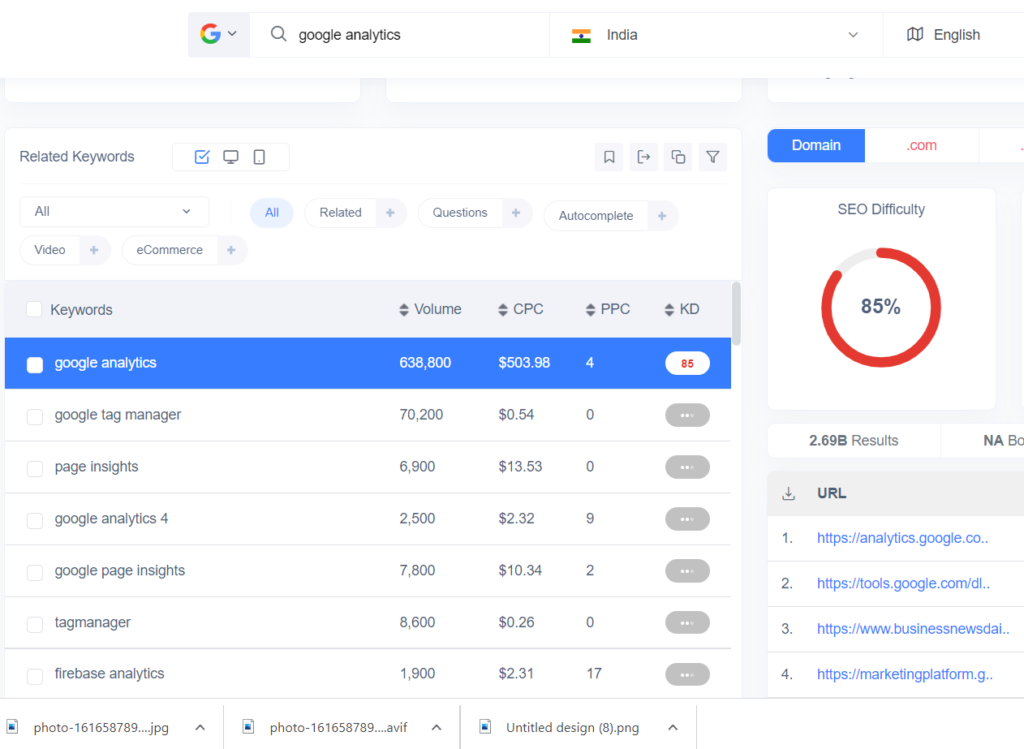 Keyword Position Checker is one of the well-known SEO tools used to detect the exact position of a keyword in the search engine. This tool aims at revealing the best ways the user will have a better means of being ranked higher than their competitors in the case of an organic search for the keywords.
Advanced Web Ranking is an SEO software suite that primarily focuses on tracking, management, and reporting to deliver localised rankings with pinpoint accuracy on all major search engines. It allows you to manage an unlimited number of projects, websites, and keywords from the research stage to day-to-day tracking.

Postpace is an AI-based keyword competition research analytical tool. This tool enables a keyword researcher to find the current competition on the selected keywords. The tool also shows topic outlines, leading keywords, question-related keywords, outbound URL references, the total number of words, readability difficulty, keyword volume, etc.
Keyworddit keyword planning tools for and from Reddit. You need to enter any keyword or subreddit and it will showcase some relevant keywords with estimated monthly search volumes. It's useful for finding topics that your reddit audience finds useful, but that you may not have otherwise considered.
AlsoAsked.com finds the most asked question from Google's People Also Ask (PAA) boxes. Professionals use this tool to find topics and subtopics. This is an amazing tool for questions that might be worth answering in your article.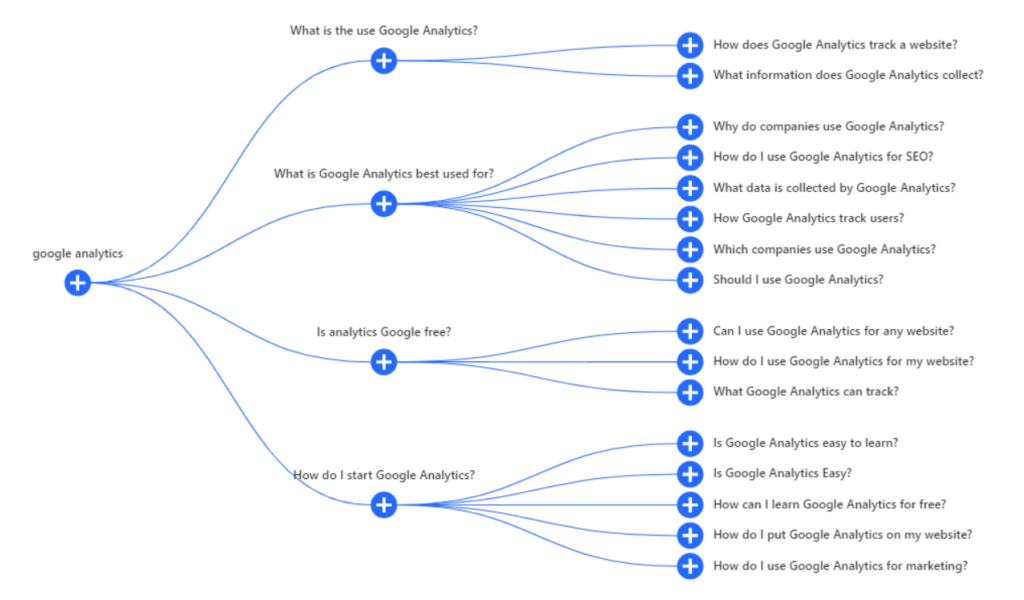 The Keyword Hero is one of the best SEO tools in 2022 we've come across. It displays through which keywords users previously used to visit on your page. It matches your visitor's sessions with the keywords they visited on your page, all within your Google Analytics account. Alternatively stated, this tool provides you with a comprehensive result of your search intent of your organic traffic.
Tool #14 – SpyFu
SpyFu is a competitor analysing keyword tools (SEO tools) for Google Ads. In addition to keyword research, it helps with your PPC campaign planning , competition analysis, and the development of custom lists and domains. SpyFu reveals the online search marketing secret of your succeeding competitors.
Keyword Sheeter is one among a collection of keyword research and SEO tools and keyword research tools that generate autocomplete queries from Google. You get to know about various metrics like keyword volume, cost per click, and competition data with this free keyword research tool.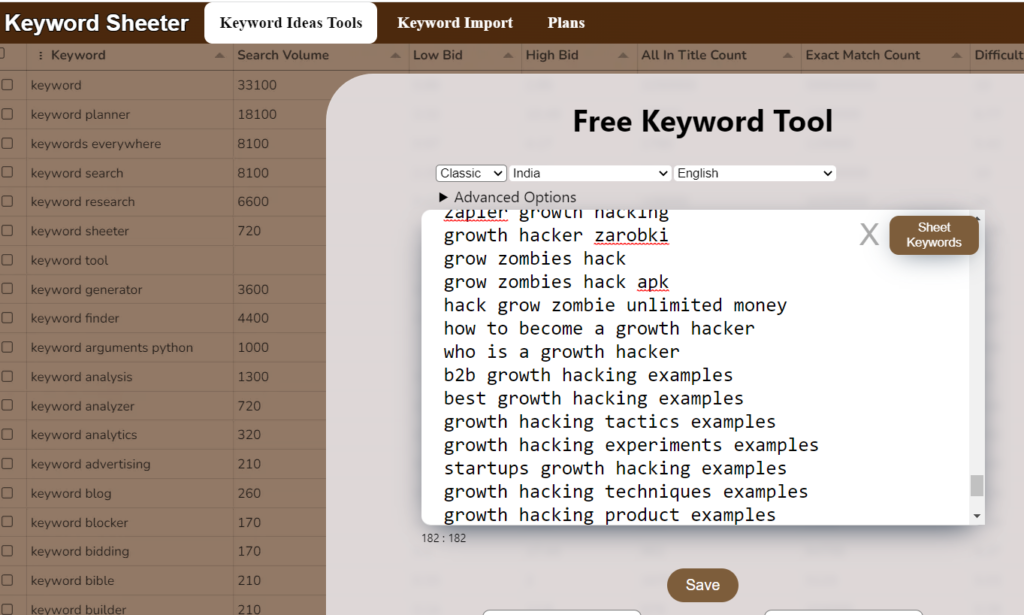 CanIRank to will find out whether your website can rank on the first page of search engines for a particular keyword, making it one of the most useful SEO tools. CanIRank is the first AI based SEO software that provides you with particular action suggestions rather than raw data.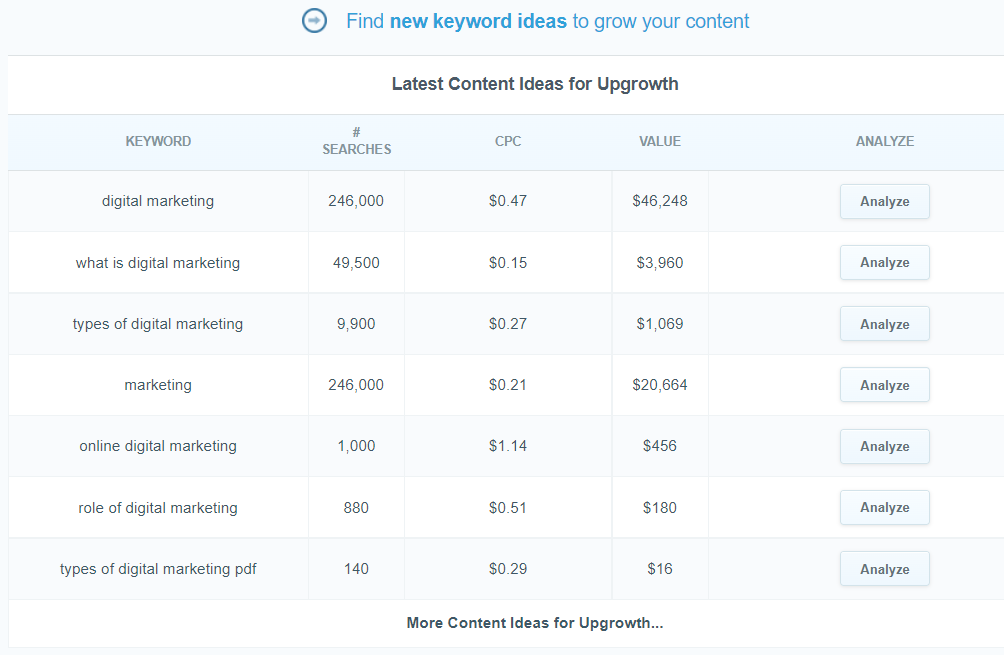 Seed Keywords is another helpful keywords research tool that helps to discover real and genuine keywords. And it should be in your essential SEO tools list. It's a very useful and easy to use tool that can be added as a part of your keyword research exercise.
Just like Google Trends, Exploding Topics will help to discover topics that are largely searched by people before they become popularly searched, which makes it one of the more useful SEO tools. It helps investors and entrepreneurs find popular trends before they actually become popular. Once you sign up every Tuesday they will send you a list of rapidly growing topics along with insights and analysis.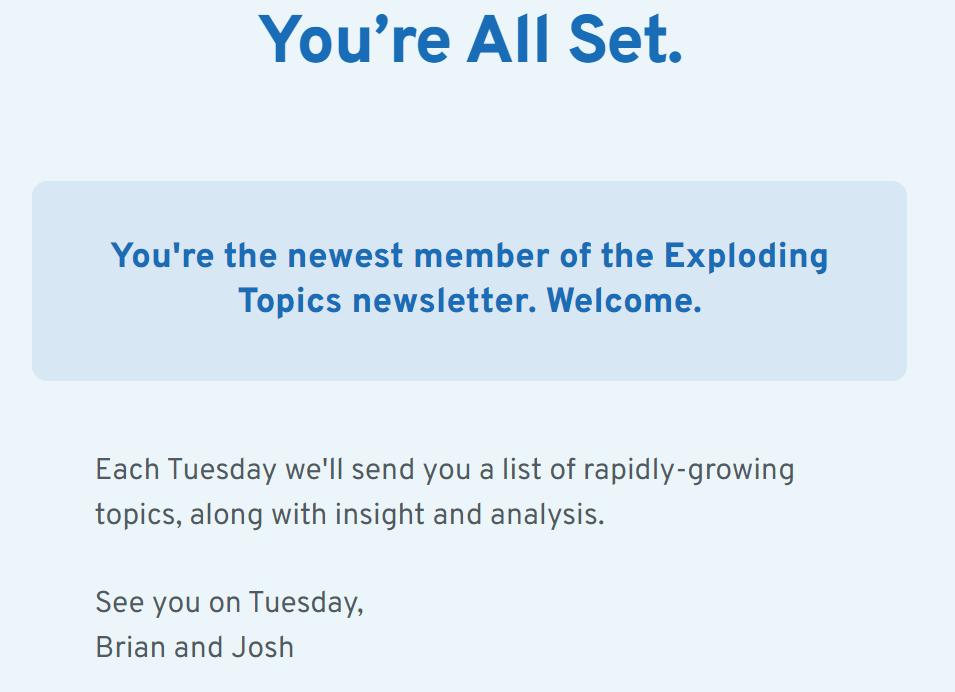 Get relatable keywords to your primary keyword, also known as semantically linked keywords, with the help of Keys4Up SEO tools. Keys4Up researches the keyword for copywriters, content writers, journalists and SEOs that need recommendation or LSI for any topic they are working on. Such keywords will help writers to write in a much better way, that can possibly perform better on SERP.
Wordtracker Scout will assist you to research keywords that people search for when they're planning to make any purchase. It's one of those SEO tools that makes life easy by showing 1000s of profitable long tail keywords with up to 10k results per search.
Answer The Public is a question keyword research online tool that displays most-searched questions and suggests autocomplete searches in an image called a search cloud – one of the more unique SEO tools you'll find. Your search result comprises question categories such as 5 Ws, where, when, what, 'which' and 'will'. For example, let's say you're a digital marketing company looking for niche related question keywords like "What is digital marketing?".
Fat Rank uses your browser behind scenes to check a keyword ranking position. If you do too many keyword checks within a short period of time Google temporarily blocks search results. We recommend leaving the app for a while and trying again later.
You may not need comprehensive SEO tools if you only need to do keyword research. KWFinder is a great software that bridges the gap between SEO work and copywriting. You'll find keywords that aren't too difficult to rank for but have the potential to rank on search engines.
Right after the selection of primary keywords, the subsequent step is to research for LSI keywords or secondary keywords. This tool musters your efforts, to find relevant keywords, in one place. Grab the most trending keywords from your niche and attract a high number of traffic to your website.
Soovle is a unified search engine analysis tool which helps to determine the search results for multiple search engines at a time. Just type your keywords and the tool will show you how people are searching for that keyword on various search engines.
This tool is a multi-platform keywords researcher. It unveils the most search topics Amazon, Bing, eBay, Etsy, Google, Home Depot, and Walmart. This tool lightens a load of Ecommerce SEO managers by amassing keyword research at one platform.
Off-Page SEO
Backlink Audit
OFF-page SEO tools and SEO resources are important. Linkclump is a productivity tool that gathers data within the link prospecting stage of outreach. It helps speed up the capture and analysis of multiple links at once on a page and then serves an action for those links, whether it be filtering he links, attaching the links, or opening them in multiple tabs.
Check My Links is one of the best SEO tools for link checking that crawls through the pages of the website to identify broken links. It is also used to identify no-follow links and to identify new links or links that were previously broken. It has an auto-check option to study the URL of any domain in your current tab.
SEOquake is an easy-to-use browser plugin that checks the webpage for a huge selection of SEO parameters. It is useful for a no. of SEO tasks such as conducting an on-page SEO audit, examining internal and external links, comparing domains and URLs, and much more. One of the best SEO tools in 2022 and for a long time to come!
Money Robot is high-quality backlinking automation software that publishes your content and backlinks to thousands of websites. The software is also the only blog creator software that is able to create and manage an unlimited number of blogs..
LinkLifting tool offers complete 360-degree link-building services for small businesses in different niches, making it one of the niftiest SEO resources. It provides only highly relevant white-hat backlinks and SEO progress reports with daily position monitoring.
Majestic SEO is a software tool and one of the best SEO resources that has its core function of link analysis. This tool crawls the web to build its links database. It provides a complete view of the authority dimension by focusing on both the quality and quantity of backlinks – one of the best SEO resources you can use!
Raven Tools is a cloud-based digital marketing platform with a set of SEO parameters such as on-site audits, rank tracking, and reporting to efficiently acquire and track important metrics for search engine optimization.
Free Broken Link Checker is one of those SEO resources that scans for broken or dead links on any website in minutes. It also provides additional information such as where exactly those stale hyperlinks are located in the HTML code, highlighting problematic tags, and much more.
Dead Link Checker tool helps in improving the quality of the content by crawling systematically through the webpage and identifying all the broken links. It runs scanning on multiple websites in one go and emails the report automatically.
Linkody is one of the best SEO tools in 2022 if you are a marketeer, SEO agency, or site owner. It provides backlink management and tracking to improve the ranking on search engines. It monitors any new links on the website and stores them, also from time to time it checks for any lost links so you could reclaim them.
When we buy a previously owned website domain, there is a common issue that we all face during the website audit. There are a number of backlinks which may hinder your growth in future. These kinds of paid or bad links can seriously hinder your search ranking. Remove'em is one of those must-have SEO resources that helps to get rid of those links. This tool has the ability to inspect your overall backlink profile and also export a list of your backlinks.
Moz is one of the best SEO resources on the web, whether you are looking for tools, content or learning. Moz Link Explorer is a tool that every professional has used during their career. This free tool lets you check any website's backlink profile and domain rating. Discover the bad and no-follow Links and it has Over 40 Trillion Indexed Links.
Technical SEO
Among SEO resources, SEO Site Checkup is a must-have and one of the best SEO tools in 2022, as it offers a comprehensive set of tools to help you understand your website from a search engine's perspective for technical SEO. It runs through a fast audit of your site, checking for proper tags and detecting any errors that might come up.
Another must-have in SEO resources, Sitechecker tool helps in improving the website's on-page and technical SEO by analysing the search performance every day. It runs a technical SEO audit whether you are launching a website, moving your website, or looking for ways to improve search performance and updates a to-do list based on changes happening in terms of your website content, and website rankings.
Google Search Console monitor, one of the main Google SEO tools, maintains the health of the website and troubleshoots your site's presence in Google Search results. It measures the site's Search traffic, fixes issues, analyzes your site's impressions, clicks, position, and more. A must-have and one of the best SEO resources at your disposal.
Google Analytics is a web analytics tool that helps you analyse your website traffic, advertising ROI, and collect visitor insights and is one of the most valuable Google SEO tools out there. It also tracks your flash, video, and social networking sites and applications. It also provides additional information such as customer behaviour analytics, top sources of user traffic, track goal completions, and more. A must have in your SEO resources toolkit.
This tool is 100% free but you also may find a paid premium version of it that has more features. This SEO resources tool grades your website and helps you to improve. There are some other features within the tool as well as which can get the most out of them for your SEO strategy. This tool grades your site against key metrics like performance, mobile readiness, SEO, and security.
Siteliner is an SEO resources tool that allows you to find duplicate content within your website. All you do is insert your domain and the tool crawls up to 250 pages. It then analyzes the percentage of your website that is duplicate content.
One more must-have among SEO resources, SEO Browser is a tool that visualises the actual perception of search engines for websites. This summarises how your website data will show up on search engines and help to analyse your work. This can also figure out why sometimes search engines are not showing up that you want them to show.
This tool is free and used for checking the website's speed. You can take this speed test using a real browser at consumer connection speed. You also get detailed recommendations about optimization and speed enhancement..
GTMetrix is one of the most famous SEO resources tools for checking website's speed and other metrics. The data is represented in visuals and in written form for better understanding. You also get suggestions for improving your website's speed and performance.
Robots.txt Generator is a tool used for generating instant adequately-formatted robots.txt files. Users who may have advanced knowledge can perform custom actions to create several rules for different bots, subdirectories, etc.
UpCity's Free SEO Report Card as the name suggests, prepares a report that shows comparison reports with your competitor on the basis of SEO. The SEO Report Card includes reports about Ranking profile, Link Building profiles, On site reports, Website performance etc.
Seolyzer is a free website crawling software that can also perform log analysis. This SEO tool helps you to visualize how search engines review your website. Seolyzer gathers information that bots leave in your server's log files The tool also checks error codes, redirects, and page accessibility.
SERPSim is kind of like a simulator SEO resources tool: it shows insights on how your web page will look like in Google's search results. You need to enter the proposed title, meta description, and URL. SERPSim will replicate your Google snippet and will inform you if your meta is too long or short. This tool helps to maximise your click-through rate.
WooRank is a simplified SEO audit and digital marketing tool and you need to have it in your SEO resources toolkit. Woorank goes through your website like Google's eyes and instantly generates audit reports for your site's, on-page, off-page and technical SEO. You can check your website's score and make changes accordingly.
Seobility is a free SEO checker and SEO resources tool. With it, you can analyse your website's level of performance with current SEO scenarios. Simply put your website's URL, your site will be analysed and you'll receive tips on how you can better optimise your website.
BROWSEO is an SEO browser that provides a vision of your webpage in a limited format so you can analyse its UX and content as well as gain insight into its SEO. Once you put your website URL in it, the output will appear on your HTML so you're able to comprehend the page's structure, optimise search terms, and other SEO-related factors.
Seomator is an easy to use and intelligent SEO resources tool to get your website's online SEO Audit. Seomator crawls your site and provides you with a full and thorough report based on your website's SEO, internal links, HTML tags, backlinks, page speed, mobile usability, text statistics, social media, organic presence and content quality.
ContentKing is an online SEO auditing and content tracking software— which keeps track of your website every time. Any problem regarding SEO doesn't stay unnoticed for too long here, making it one of the essential SEO resources. The tool is cloud-based, which means installation is not mandatory and your data and reports are available online anytime when you need them.
SE Ranking is a compact SEO platform that analyzes your website condition and performance of keyword rankings and organic traffic. It also provides metrics that show data about your competitors, allowing better understanding of the SEO landscape and adjusting your marketing strategy.
Google's Rich Results Testing tool analyzes the structured markup on the page to check whether it's suitable for rich snippets for the search results. The tool is best to examine your rich results on the Google search page which will be created by this tool. One of the most useful Google SEO tools.
Merkle's Schema Markup Generator generates structured data markup in the form of JSON-LD. You just need to choose any sort of Schema markup that you wish to create (e.g., local business, FAQ, product, etc.), fill up the form, and then copy and paste the generated markup onto your website. Google's Structured Data Testing Tool also verifies the validity of any schema markup.
HEADMasterSEO is a program designed for PC or MAC that can instantly analyse URLs in bulk or one by one. This SEO resources tool is used to check status code, redirect details, response time, response headers and HTTP header fields (X-Robots-Tag, Link, Vary). You can also filter out and analyse the results in real-time or you can export them to CSV. The tool is quick, precise and 100%free for checking lists of up to the maximum limit of 500 URLs.
This tool helps you to check URLs in bulk or one by one. It helps to examine if the servers support persistent connection, which helps to reduce the website's loading time. The version of the HTTP server and external connections on the URL could be checked with this tool.
SEOWL is a different tool that assists you to examine the list of pages that might be rewritten by Google. This enables you to perform a deep analysis of the Title Tag structure.
The free SERP rank checking tool which enables you to check your website's rank for a particular keyword. You can also check blogs or web pages for any keyword.
A free site audit tool that performs SEO audits for your website for free. This is a must-have audit tool when you have no paid audit website tools. SEOptimer not only points out the flaws but also gives recommendations over the problems that your website is facing.
This tool enables users to experience multiple device search results at any location like any address, city, state or postcode/zip code. This tool is used by the top digital marketing agencies which secure global-level clientage. Check the SERP appearance for any location and enhance your SEO.
It is an insightful website performance analysis tool. It discovers the speed and performance of any website followed by a number of recommendations to optimise. It monitors various aspects of the website and analyses the overall performance.
The Free SERP Rank Checker tool enables you to see the keyword's performance on the SERP. As the name includes bulk, this tool helps to check the ranking of 10 keywords at a time. You can also change your SERP bot as per your preference.
PA and DA
Website SEO checker is a tool that enables you to check the domain authority of websites with other analyses and all of the metrics you need to measure URL Authority. It provides detailed information such as the age of the domain, no. of external backlinks, no. of follow and no follow links, and much more.
SEO Small Tool Domain Authority Checker is the most popular free tool on the web that allows you to check the Domain Authority score of a website. This tool also shows you the website's page authority, Moz Rank & other information which takes a lot of time for the SEO experts to search for.
SEO resources lists cannot be complete without Ahrefs Website Authority Checker tool that provides the website's authority metrics in its own called Domain Rating score. This rating scale varies from zero to a hundred of which 100 is the highest which indicates a stronger and more authoritative domain.
Best SEO Chrome Extensions
SEO resources are incomplete without mention of the Moz Bar, an SEO tool that shows some essential information about web pages in just one click. It also displays some very important data while reviewing any webpage, accessing us to export SERPs into a CSV file. For more wide functionality you can upgrade to the premium version of Moz where you get tools like keyword difficulty analysis, page optimization, digger SERP metrics, etc.
Keywords Everywhere is one of the must-gave SEO resources and online tool showing metrics in three types for keywords on Google: monthly search volume, cost per click (CPC) and Adwords competition. It's an in-browser extension and works best to find the most relevant keywords for you. It shows both short-tail keywords and long-tail keywords.
GrowthBar is a Chrome extension that makes the users approachable to the some growth channels and relevant keywords that are working well for some websites. You get access to various SEO features like the best-performing keywords, keyword ranking difficulty score, backlink data, domain authority, page word count, Facebook ads, and more.
SimilarWeb is a popular competitor analysis extension. It gives metrics about your competitor's website so that you can strategize your marketing plan according to your competitor's strategy. It helps you discover new SEO strategies and analyze new market trends.
Have you noticed red lines in Microsoft Word, how did it work for you? If you know the answer, Redirect Path did the same job for SEO. This extension filters out issues like 301, 302, 404, 500 HTTP Status Codes, Meta, and Javascript redirects, catching potential issues in an instant. One of the most helpful SEO tools for sites.
With the help of this tool you get all of SEO details and meta tag information in just a single click. The report measures the length of SEO titles and SEO descriptions, URL, headers (in the order of their appearance), alt text for images, etc. One of the more convenient SEO resources.
BuzzSumo helps measure trending search topics for diverse social channels. It shows data of the top-performing content and how people are engaging with them across your social media pages. The data from BuzzSumo is used by many content managers across the globe, making it one of the most collaborative SEO resources.
Mangools lets you check the SEO strength of a website using top metrics from Moz and Majestic. Premium features include analysis and data on keywords, backlinks, and profile analysis.
If you want to learn what the world is searching for, then use Google Trends, which is part of Google Webmaster Tools. Trends presents analytics in the form of graphs, on top searches in Google from across the globe. Google Trends can help you identify the SEO performance of your website and is a gem amongst Google SEO tools.
Can we create an SEO resources list without SEMrush? SEMrush is a rich dashboard that gives you data on domain performance and individual webpage performance. A key feature is its SEO toolkit, which lets users analyse backlinks and keep an eye on keyword rank. SEMrush also provides on-page SEO suggestions.
Serpstat is a one-click tool where you can instantly check the SEO of your website and your competitor's! Click the icon to access a full SEO audit of the domain. Tools include on-page SEO parameters, page analysis and domain analysis..
Ahrefs studies website properties and shares keywords, links and ranking profiles that help improve the overall SEO of your website. To receive a detailed report on an SEO metric, just click on it. It comes as an SEO toolbar in Chrome.ties and shares keywords, links and ranking profiles that help improve the overall SEO of your website. To receive a detailed report on an SEO metric, just click on it. It comes as an SEO toolbar in Chrome.
Check My Links does just that – it checks your links! It scans webpages for broken links and makes sure links are working properly, which is very helpful when designing a link-heavy webpage. Add it to your SEO resources list.
This is a free tool from NinjaOutreach that enables browsers with advanced data mining capabilities. It also offers SEO functions such as webpage URL, title, links, meta descriptions, follower counts on social media, and monetization techniques.
Slow webpages, whether they are on mobile or desktop, need to be fixed. PageSpeed Insights is an SEO resources tool that is part of Google Webmaster Tools, that runs an analysis and gives a score on the speed of a site site and provides suggestions on how to make the web pages run faster.
Similar to PageSpeed Insights, Woorank gives users suggestions on how to improve their webpages, with in-depth reports on online visibility, usability, social media, etc, giving you tools to keep track of ways to improve different metrics.
NoFollow is a great marketing tool that gives marketers an outline of webpages that are coded with NoFollow's metatag. Users can identify external webpages that are backlinking to their site with indexed links (NoFollow links don't add to SEO metrics.) Fo page that you don't want indexed – like landing pages – NoFollow runs a check to see if those pages are coded correctly and will alert of any links that aren't working correctly.
BuzzStream is an outreach tools that allows marketers to organise and perform outreach activities. Their extension, BuzzMarker, connects with BuzzStream to assist in link building, content promotion and influencer pitches.
The SEO Spider from Screaming Frog gives you the ability to crawl website URLs and add elements to analyse SEO and fix any issues, like finding broken links, discovering duplicate pages and site visualisations. This makes the whole SEO process simple and gives you insights on backlink building and keyword accuracy.
The Ubersuggest SEO Chrome is a fantastic SEO research KW tool extension that shows you keyword data right in the SERPs. It also shows you related keyword data with their information, which can be viewed on the SERPs or exported into a CSV file. One of the most helpful SEO resources and SEO tools.
More SEO resources from SEMrush! SEO Quake is an SEO extension from SEMrush that offers a simple tool to monitor on-page SEO. Users get a holistic view of on-page metrics like meta tags, header tags, canonicals, sitemaps, and more, in an easy to digits format.
Meta SEO Inspector is a free SEO Chrome extension that comes in handy to optimize the metadata of your website and its URLs. You gain critical information for the metadata of your webpages, like schema, headers, alt text, canonical tags, and much more. A must-have among the meta SEO tools.
SEO resources need to cater to on-page elements. Similar to other on-page SEO extensions, SEO Minion is great for people looking for an extension to specifically analyse on-page SEO elements. It highlights on-page elements like metadata, broken links, alt texts, and more.
Keyword Surfer is an SEO resources tool and extension that imports all the data related to keyword search directly into your Google interface. Get insights on monthly traffic, related keywords, volume, CTR, and much more.
This SEO Chrome extension gives you real-time insights related to rankings on any site or keywords. Put in the KW and the tool displays the current rankings of the keywords, with the option to filter country or region. It's a great tool to track competitor performance and client site performance.
This toolbar helps you customize your searches in Google, Bing, and Yandex. If you choose to enable it as a page toolbar, you can check page-wise advanced SEO metrics.
Link Redirect Trace shows you the URL path of any webpage, along with all the HTTP response codes that are associated with that particular URL. This helps you uncover unnecessary redirects, wrong codes, and how "indexable" your website is. It tells you which URL is indexable and canonicalized, the HTTP response time of the URL, and how easily it can be crawled.
As we know, Google search results can vary by location and tend to be location-dependent. This extension makes it easier for users to see top-ranking results based on location. You can also find top-ranking results based on non-personalized filters. Add this one to your SEO resources and SEO tools kit.
Debugger (part of Google Analytics) is an extension that helps you identify tracking errors on your web pages. It also conducts an in-depth quality performance check which is useful in your marketing campaigns. UTM parameters, identifying do-follow links, bad quality internal links, and much more can be detected by GA Debugger.
Page Analytics is a tool by Google which shows your UX/UI data source. It informs you about how visitors will interact with your website and how will be their experience throughout. You also get data about real-time traffic, how people interact with elements on your website and so on.
SERPTrends is an extension from Outer Box that keeps track of all your searches online. When you perform the same search multiple times, it shows the ranking movement for that search, directly in the search engine.
SEOStack is a KW research tool that generates thousands of keyword ideas from a primary keyword by scraping autocomplete suggestions from online sources such as Google, Youtube, Bing, Yahoo, Amazon, and more, making it one of the simplest multipurpose SEO tools available.
TextOptimizer is a writing assistant tool that analyses search results in order to generate intent tables. These tables contain similar/synonymous terms that help you to cater to search engine requirements, helping you gain greater visibility in SERPs.
Lighthouse is a tool that validates a webpage and gives suggestions on how to enhance site performance, visibility, accessibility, and SEO for both mobile and desktop. It's simple to use – so add it to your SEO resources.
Mobile-responsive sites and pages have a tendency to load slower. AMP (Accelerated Mobile Pages) solve this problem – they are open-sourced codes that help you increase page load speed on mobile phones. SEO has a role to play in AMP as well and the AMP Validator extension checks if the pages of a website are optimised for search engines. Poorly optimised pages will show a red signal on the icon.
This tool helps you do a thorough analysis of backlinks on your website, looking at metrics like summary, backlinks, and anchor text. The summary tab shows a bigger picture of the webpage, with trust flow, citation flow, external backlinks, referring domains, and backlink history.
Grammarly is a plugin that is used to check content and copy for grammatical errors, spelling mistakes, plagiarism, tonality and readability. Whether it's blog posts, landing pages, or business and marketing emails, Grammarly helps you compose better messages and content for your audience.
The Snippet chrome extension is used by content marketers to highlight sections of content on the web and is one of the SEO resources you need to start using. It helps locate and identify reference points within a piece of content/source material faster.
Linkclump helps you open multiple links on a page in separate tabs or windows, without going the manual route, making it one of the most convenient SEO resources. You can also bookmark or copy links to your clipboard in no time and access them whenever you need to, saving time and effort.
This toolbar helps calculate the time it takes for a web page to load. Each time you visit a website, the extension notifies you of the page loading speed, which shows up on the top right corner of the toolbar.
Responsinator is a tool that checks responsive websites. Responsinator is a chrome extension to check the responsiveness of any website.
A specially designed Firefox web developer extension officially designed by Firefox. This extension is helpful in checking issues that may arise in code specially in JavaScript with menus and the user interface.
Checkbot is a powerful website analysis extension that identifies issues with speed, security and other factors. It also works as an SEO tool for checking website's title, content and other SEO factors. As a performance checker, it analyzes common issues in Javascript and CSS, etc.
SEO Infois LIVE SEO Audit that examines your website's health and performance. It includes web core score, structured data analysis, canonical link and AMP pages validation. Must-use among SEO resources.
Hreflang Tag Checker simplifies the process of evaluating a website's Hreflang tags. If you're targeting audiences from different nationalities then this tool is specifically for you. This is an easy and time saving tool for the website that targets different functionalities and hreflang architecture. This allows you to analyze the site's optimisation for international organic search.
WebRank SEO is an SEO tool specially designed for the Alexa audience that shows graphs, Indexed pages (both Google and Bing), Backlinks profile, and analyzes website security. You can also do competitor's analysis that compares your website with other competitors.
User-Agent Switcher for Chrome examines websites (or surf the internet) by imitating different user agents. It's useful for checking your website's performance on desktop and mobile user agents.
GTM/GA Debug can perform multiple functions. It examines, supervises, and rectifies your Google Analytics and marketing tags. It supports a wide range of data. The tool checks whether the issue is regarding tags and you can sort them out by property and type for priority fixing. You can perform all this debugging in just one click.
Google Analytics Debugger is an official extension by Google Analytics, which helps in loading a visited website's debug version. It collects information data and puts it in the Javascript console. It also tracks GA beacons.
ObservePoint's TagDebugger is a Chrome Extension which is 100% free for debugging analytics and marketing tags. TagDebugger analyses page-load and event-triggered requests for marketing and analytics tags. It's free, so make it part of your SEO resources.
Google Chrome browser introduces this extension as their free SEO tool. The web page's SEO information could easily be collected with the help of this tool. The tool shows reports about headings, schema markups, core web vitals, structured data and more. This extension is an efficient tool for both technical and content SEO audits. Optimise your website to improve speed and performance.
GInfinity works for you every time when you scroll down on Google SERP. YOu do not need to access a new page or anything to work on this extension. The details from GInfinity will appear for 20 results on your SERP. All information by this tool is precise and accurate.
As the name suggests, detailed SEO Extension provides SEO information about any webpage that you visit. The report shows whether the title, description and URLs are SEO friendly or not. The report also provides other SEO details like keyword data.
BuiltWith is a Chrome Extension which allows you to recognize the software on which the particular website is built. It is just a one-click tool that allows you to identify tools and software used to build that website.
SEO Analysis & Website Review complete SEO details like schema makeup, meta description, title, URL optimization and so on. It also provides information about the website builder. You can also optimise even your own website. Analyse your competitors with this tool.
Alexa Traffic Rank is Alexa Internet's free extension for Chrome. Alexa Traffic Rank accompanies you as you surf, providing you with Alexa.com data about the sites you visit without interrupting your browsing. Alexa Traffic Rank also includes you in Alexa's traffic panel. Get quick and easy access to a site's Alexa Traffic Rank and Sites Linking In.
Link Grabber collects all links from a page and classifies it to another tab for you. It is an easy form of extracting details about links and other URL data. This information will guide you to perform link-building campaigns by collecting information from your competitor's website.
SEO Site Tools, Site Analysis, provides you data about the number of backlinks, Alexa rank, indexed pages, Server IP location, rank analysis, traffic graph, etc. It has some other efficient SEO tools for keyword research, meta-analysis and more. The extension is a concise and precise collection of SEO tools.
The Oncrawl extension provides essential data about any web page such as SEO tags, duplicate and near-duplicate content, structured data, social meta, linking and many other amazing things. The SEO metrics are easily understandable, and better ways to optimise your SEO strategy.
Tag Assistant guides you to install various problem-solving systems for Google tags. These tags are inclusive of Google Analytics tags and other marketing tags like Google Adwords. The extension helps to improve your tagging strategy and how you can take forward your implementation.
Spark Content Optimizer does a lot more than just SEO content optimization. It allows you to run a thorough technical SEO audit (counting for over 40 metrics), research keywords and track your keyword ranking, and understand a webpage's backlink profile and authority (data is pulled from Majestic). The extension is free to use.
DNS Checker is a simple SEO and domain analysis tool. It includes features like IP and Geo-location data, redirection analysis, page performance, traffic details and rank, link profile of the website, status indicators, etc. The tool is comprehensive enough for technical SEO analysis but not really ideal for content optimization.
Essential SEO Toolkit is a collection of a number of SEO tools, which are divided into seven categories. These tools cover almost everything from On-page SEO to Technical SEO and social signals as well. This extension is a comprehensive and full-suite SEO toolkit.
Robots Exclusion Checker is a tool to examine whether any robot exclusions are hindering Search Engine bots to crawl or index your website. If your website or webpage is failing to show up on search engines, you may find the solution here.
ContentKing provides SEO Audit and Live Content improvisation. It collects data from Google Analytics and web traffic data from Google Search Console. The tools also verify if the webpage is indexed or not. It also checks if the content is properly optimised for On-page. It's free for 14 days.
The 15-Minute SEO Audit finds out 10 SEO issues in a webpage, including canonicalization, pagination, rich text issues, Meta details issues, etc. If there are no issues in a category, the green colour tab will show up, but if there are, it would be mentioned in a red colour cross on the particular SEO check, along with the issue count.
This tool is used to measure and track Google my Business or Local listing metrics. With the help of this tool you can find where Google My Business is getting ranked. This tool is free to use.The best part about this tool is that it is simple and easy to use for everyone specially designed for non-professionals.
Yet another flags extension shows the flag and more in-depth location data (city, region, and IP address) of the website you are visiting.
Inspect Canonical allows you to examine the canonical tag of a particular webpage. If your web page is showing an inappropriate segment then it will be shown in the red coloured value, for example missing canonical tag, multiple canonical tags, or missing Href attribute will be shown in red colour. Likewise some other values would be shown in other colours.
Ryte helps you to examine and validate the schema markup of your page. It also fixes any issue that may arise while scanning. You don't need to leave your webpage to work on this tool. This tool enhances your rich results on SERP which thus improvises your CTR.
LRT Power*Trust – This is a renowned tool used to check the authoritativeness and trustworthiness of any website or webpage. The score is given over the credibility of the website. It is known as a good substitute for Google's discontinued tool (PageRank). It also audits the backlink profile of a website.
While checking your or your competitor rank on SERP you spend more time than needed. To save your time Google SERP counter puts number rank next to the websites so that you do not need to count ranking positions now.
SEO SERP 2 helps you to analyse any page on the SERP and pulls out important details out of multiple Google top-level domains. Use it not only for keywords but also for the images and videos as well.There are details about total result.
SERP Preview Tool is an extension that helps you to preview your meta tags on SERP. This tool is helpful to check meta title, description, and more. The extension is useful to optimise your SERP results thus increasing your possibility of higher Click-through-rate. Add it to your SEO resources kit!
LinkMiner is an advanced level tool to check broken links and more. This tool helps you to evaluate your linking progress and assists you to strategize your linking structure. Get link & social data of the links on any page, export and preview link data next to the links on any page.
This Chrome extension lets you pull out data from any URL and let you download data in csv or spreadsheet format. Scraper is a data extractor tool used to mine data for facilitating online research when you instantly need to export files in a spreadsheet. It is a simple tool for basic to advanced users, so one of the most ideal SEO resources.
In Conclusion
Search Engine Optimization a.k.a SEO has many layers to it. Marketers need to be aware of the depths of SEO in order to boost the ranking of a business. It is a multi-fold process that eventually gives desired results. The tools mentioned above make the SEO tasks easy and help you curate new strategies. While founders and VPs have their hands full with business management tasks, this SEO-Focused Content Marketing Guide for Business Growth will guide you in creating SEO strategies.
About the Author
Chandala Takalkar is a young content marketer and creative with experience in content, copy, corporate communications, and design. A digital native, she has the ability to craft content and copy that suits the medium and connects. Prior to Team upGrowth, she worked as an English trainer. Her experience includes all forms of copy and content writing, from Social Media communication to email marketing.