Top Parameters to Evaluate your Digital Marketing Agency
Published: August 14, 2018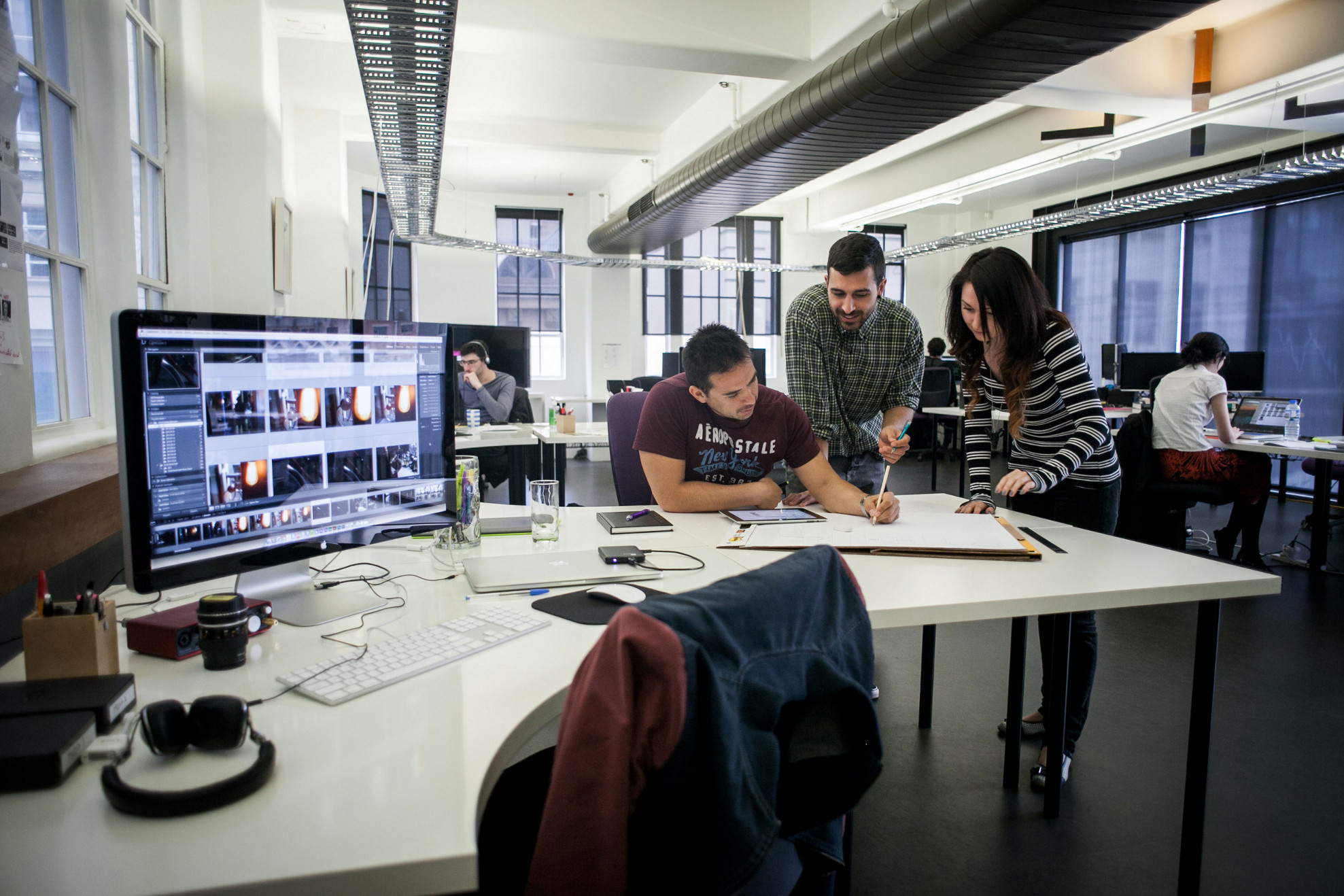 There are many reasons to consider hiring a digital marketing agency. Some organizations need to completely outsource their digital marketing, while others might just be looking to augment their in-house team. No matter what the reason is, the digital landscape is in such a constant state of flux that you'll need to partner with a digital marketing agency that will keep you ahead of the curve.
A few fast moving areas you might need expert guidance on include:
Social media:
Social platforms are continually updating feed algorithms, adding (and retiring) advertising features, reformatting displays, etc.
Content marketing:
Best practices are constantly evolving as users adapt to new devices and features, and update their expectations accordingly.
Search engines:
They are the most notorious for consistently changing the rules of the game, making optimization an ever-moving target. (I'm looking at you, Google.)
At its core, digital marketing is a series of trial and error tasks. The advantage of hiring a full service digital marketing agency is that they've already figured the basics, as well as advanced marketing strategies that can take you years to figure out alone. Digital marketing agencies for startups are uniquely focused on the fast-paced digital marketplace and are equipped to stay up-to-date on the latest strategies and tactics while you run the rest of your business.
Its better to evaluate your digital marketing agency before partnering with them.
Why Startups need a digital marketing agency
If you're looking to hire a digital marketing agency to manage the various advertising and promotional initiatives of your business, it is absolutely critical that you do your homework before making any final decisions. Developing a solid set of criteria by which to evaluate a digital marketing agency will be the key to determining whether or not they will be a good fit for your company. Below are seven tips to help you know what to look for when evaluating and selecting a digital marketing agency.
Parameters to evaluate a digital marketing agency
Clarify your company's goals –

What are the main objectives you are looking to achieve by hiring an agency? Although this is an internal activity, it will have a huge impact on which choice you ultimately make. If your in-house marketing efforts seem to be falling short of your ROI objectives, seeking the help of a qualified digital agency can help eliminate any "blind spots" and provide you with additional insight on how to optimize your online marketing efforts.

Ask the agency what their definition of "success" would be


in terms of digital marketing. If they respond with anything along the lines of getting thousands of likes or followers, do yourself a favor and run in the other direction. A solid digital marketing agency will place emphasis on implementing a comprehensive strategy versus simply chasing a handful of superficial social metrics.

Evaluate their fee structure.


Typically, most digital marketing agencies will receive compensation in the form of some percentage of your ad spend or media buys (e.g., pay-per-click advertising, banner or display ads, etc.). A common fee percentage range is between 10-20 percent of total spend. This fee-based structure is one of the most feasible methods of compensation for advertisers and marketers, as it allows them to make more accurate predictions of what their recurring expenses will be.

Personally interview your most feasible prospects.


Contact them by phone, get a feel for them and ask them to send you a Request for Information (RFI) or Request for Proposal (RFP). You may want to contact some of your associates and peers in the marketing space and ask them which agencies they're working with as well – many times the most qualified agencies will come by way of referrals. When talking with potential agencies, discuss your business goals with them to determine whether or not the relationship will be a good fit.

Ask them for some case studies or recent work


they've done for other clients that have business goals similar to yours. If they are unable to produce a project that provides a solid demonstration of their digital strategy, you may need to keep looking. Seasoned agencies should have no problem fulfilling this request.

Check out their corporate blog.

Is it up to date? Do they provide useful industry-specific insights and information, or are they just cranking out "token posts" to keep the blog fresh? Have they positioned themselves as innovators or thought leaders in their industry? Do they produce other useful content such as webinars, white papers or ebooks? The diligence and proficiency with which they market their own content will be a good indication of how they will market yours.

Check out their social networking profiles.

Any good digital marketing agency worth its salt will have at least a few of their team members maintaining some type of active presence on the prominent social media websites (e.g., Facebook, Twitter, etc.). Does it seem like they have influence in their industry? Are they trend setters, or do they seem to be trend followers instead? Again, you really can't expect them to do more for you than they're currently doing for themselves.
Conclusion
When it comes to selecting a potential digital marketing agency, the importance of performing thorough research simply cannot be overstated. Make sure that you do your due diligence – you owe it to your brand to be thorough in your evaluations.
About the Author
Chandala Takalkar is a young content marketer and creative with experience in content, copy, corporate communications, and design. A digital native, she has the ability to craft content and copy that suits the medium and connects. Prior to Team upGrowth, she worked as an English trainer. Her experience includes all forms of copy and content writing, from Social Media communication to email marketing.