AI SEO Tools Unleashed: The Ultimate Arsenal for Digital Marketers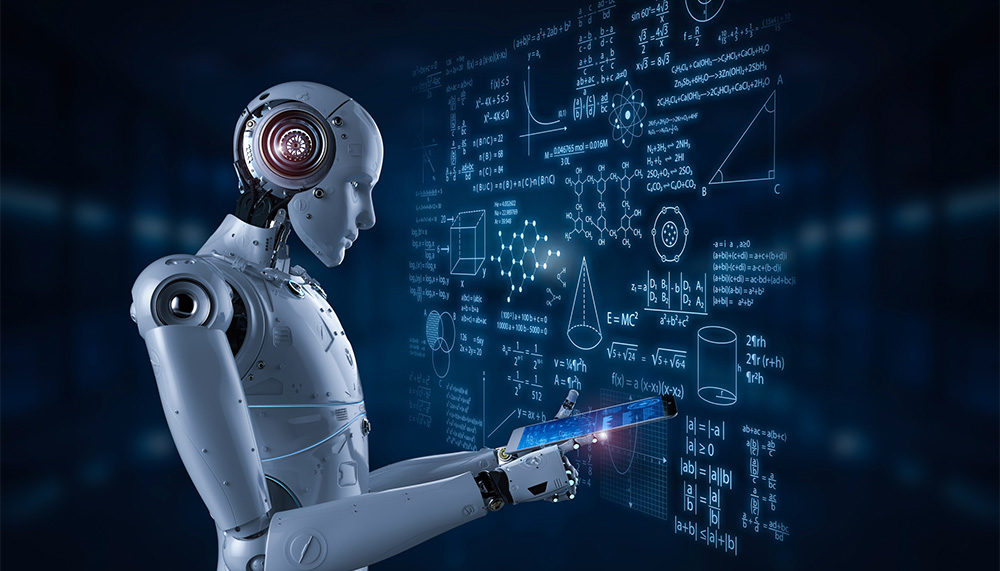 In the vast digital landscape, where countless websites compete for attention, one question plagues the minds of digital marketers and website owners alike: How can I rise above the noise and reach my target audience effectively? The answer lies in the harmonious convergence of two transformative technologies: Artificial Intelligence (AI) and Search Engine Optimization (SEO).
AI-driven SEO tools are the secret ingredients to rise above the digital noise and effectively reach your target audience. Join us as we unravel the mysteries behind these incredible AI SEO tools, exploring their features, benefits, and their transformative potential. Whether you're an SEO enthusiast, a digital marketer, or a business owner, this compilation will be your compass to achieving search engine success.
The Best AI-driven SEO Tools for 2023
Pictory is an AI video generator that enables you to create and edit high-quality videos easily. One of the best aspects of the tool is that you don't need any experience in video editing or design.
Jasper stands out as a service that puts AI writing at the forefront, making it their core offering and delivering excellent results. It generates copy for various purposes, including SEO-driven articles, social media posts, headlines, and more.
It is particularly well-suited for those seeking to swiftly produce AI-generated content without compromising quality.
Tool #3 – Murf
Murf offers many customisation options to help you create the best natural-sounding voices. It has a variety of voices and dialects that you can choose from, as well as an easy-to-use interface.
This pro-level photo enhancement tool fixes blurred photos perfectly, and its AI models are available to enhance photo quality on any occasion.
The synthesys tool is to analyze a VHDL description and infer what hardware elements are represented and how they are connected.
The AI image generator is an AI-driven SEO tool that can be used to generate realistic images from text. This AI-driven SEO tool is based on a deep learning algorithm that has been trained on a large dataset of images and their corresponding descriptions.
Fireflies is an AI meeting assistant that uses NLP to eliminate the need for note-taking during a meeting. Easily record, transcribe, and search across your voice conversations on an intuitive-to-use platform.
Speechify is an AI SEO tool that turns text in any format into natural-sounding speech. Based on the web, the platform can take PDFs, emails, docs, or articles and turn them into audio that can be listened to instead of read. This tool also enables you to adjust the reading speed, and it has over 30 natural-sounding voices to select from.
Reply is a sales acceleration tool that helps you improve your team's efficiency by offering a powerful sales communication platform to connect with your customers through multiple communication channels, like email, phone, social media… even WhatsApp and text messages!
Feathery is a unique AI SEO tool that enables users to build highly customisable forms with no coding required.
Use the AI Writer to create long-form blogs and articles; the Sonic Editor (an enhanced version of Google Docs) to write sales emails, essays, reports, and even ebooks. Moreover, you can polish your content to perfection using our AI-driven editing tools: Paraphraser, Expander, and Shortener.
Descript is an AI-powered text-based video editor that simplifies the process of editing videos by allowing users to edit text instead of manually cutting and splicing video clips. Upload a video, and Descript transcribes it for you immediately.
ChatGPT is the revolutionary AI Chat assistant that powers many other AI-driven SEO tools on this list. It is designed to help users with text-based tasks in an easy-to-use chat dialogue application. Ask it a question to perform a text-based task, and it'll do it using its extensively trained LLM. It even writes code and edits blogs.
Midjourney is an AI text-to-image generator that allows users to create unique and captivating visuals for various purposes, including social media, websites, and marketing materials. Users can start with Midjourney on their discord server by creating an account.
Scalenut is an AI writer that focuses on a total content creation workflow from start to finish. It plans content, creates outlines, generates content, and helps you optimise it in a full flow that is easy to work with. Scalenut is perfect for quick content creation and is the tool to use if you're a solo writer or manage a team of writers. Truly a 10x AI writer for SEO content.
Alli AI is an AI-powered SEO tool that helps optimise websites, improve search rankings, and increase organic traffic by providing actionable insights and recommendations. With a simple embed script (or WordPress plugin), Alli can start tweaking your entire website from its easy-to-use dashboard. It offers suggestions and rapidly (and dynamically) applies changes across your website.
Grammarly is an AI-powered grammar and writing assistant that helps users improve their writing by identifying and correcting grammar, spelling, punctuation, and style errors. Content is the cornerstone of marketing, business communication, and everything in between. Grammarly makes it error-free and ready for the eyes of your most important audiences.
SurferSEO is an AI-driven SEO tool designed for creating and editing content optimised for search engines and utilising AI suggestions based on Search Console data to enhance performance. It offers a more affordable option compared to Clearscope, while also providing a broader range of features. SurferSEO is suitable for various users, from individual bloggers to extensive marketing teams, and offers excellent support and features for team collaboration. Its primary focus is on content optimization.
Frase is a widely recognised tool in the field of content optimisation and AI, which incorporates artificial intelligence for various purposes such as writing, research, creating outlines, and optimisation.
It is particularly beneficial for managing large quantities of content efficiently or for those who prioritise utilising AI-generated outlines as part of their content creation process.
Tool #20 INK
INK is a comprehensive AI content marketing tool that prioritises SEO. It combines various features such as content writing, outlining, clustering, and keyword research into a single platform.
It is particularly valuable for users who want to safeguard their content against AI content detection. It also serves as a viable alternative to Jasper for complete content writing and AI image generation needs.
Overall, INK offers a robust solution for content creation and optimisation, catering to users looking for a comprehensive AI-driven SEO-focused tool.
Outranking is an AI SEO tool that aims to assist users in achieving higher organic traffic through optimised content. The company utilises SERP analysis to generate outlines and briefs, ensuring the content is tailored for better search engine rankings.
One of its key strengths is its focus on delivering speedy results without compromising quality. This makes it ideal for solo SEO professionals seeking affordable and efficient SEO editing services.
Copy.ai is a specialised tool similar to Jasper, focusing on AI writing and content ideation. While it offers fewer features compared to Jasper, it compensates with a more affordable pricing structure and a usable free plan.
It is particularly suitable for those seeking AI-powered content writing capabilities and an alternative to ChatGPT with the added functionality of web browsing. Copy.ai provides a cost-effective solution for generating written content with the assistance of AI.
SE Ranking offers an AI-powered content marketing platform that caters to the needs of both SEO professionals and content editors. This tool proves beneficial in several areas, including competitor analysis, brief creation, keyword generation, and real-time text editing.
With the help of top-performing competitor analysis, SE Ranking assists in creating comprehensive content briefs. It provides a list of relevant keywords to incorporate into the content. The platform also features an editing area that continually checks the text against various metrics while you write, ensuring optimisation.
MarketMuse has established itself as one of the pioneers and prominent figures in the field of SEO content optimisation. Despite its longevity, the company has effectively adapted to changing times and technology while maintaining its distinctive value proposition.
MarketMuse is particularly well-suited for enterprise-level content SEO teams. Its robust set of tools and features provides comprehensive support for large-scale content optimisation efforts. Whether it's analysing content gaps, identifying keyword opportunities, or generating data-driven insights, MarketMuse offers a powerful platform for maximising the SEO potential of enterprise content.
Wordlift provides AI SEO tools designed to enhance search rankings and reader engagement. Their approach focuses on content organisation, offering metadata provision and task automation services.
This AI-driven SEO tool is particularly well-suited for eCommerce businesses and small teams aiming to optimise their online presence. Wordlift's capabilities extend to technical SEO tasks, including schema markup implementation, which can significantly improve search engine visibility.
By leveraging AI, Wordlift streamlines the process of organising and structuring content, enabling businesses to enhance their SEO efforts and engage their audience more effectively.
Tool #26 Rytr
Rytr is a platform that empowers users to harness the power of AI for creating high-performing ad copy and blog content. It offers a cost-effective and robust service that caters to the needs of very small businesses.
With Rytr, users can leverage AI-generated content to enhance their marketing campaigns and create compelling ad copy. Additionally, it assists in generating engaging blog posts that resonate with the target audience.
Read More
Know the Best Customer Acquisition Tools to Broaden Your Clientele
Best Free Growth Hacking Tools and Resources – A Roundup
A Compilation of SEO Resources: Find the Best, Relevant & Latest SEO Growth Tools
7 Audit and Monitoring Tools to Achieve High Ranking in SERP
9 Free Tools for Social Media Marketing
9 Tools & 3 Guides to write an awesome blog