5 Amazon Hacks for a Successful PPC Campaign to Increase Your Sales
Published: August 14, 2019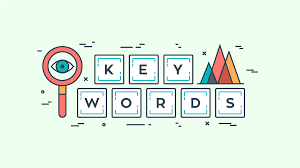 An Amazon PPC campaign is an essential, cost-effective way to increase visibility, sales as well as boost not only your organic rankings but drive profitable sales.
But the way you run a PPC campaign yields favorable or unfavorable results.
How are your Google Ads Campaign going?
Download 30 Points Google Ads Checklist to Run Highly Profitable Campaigns

How does a pay-per-click campaign work?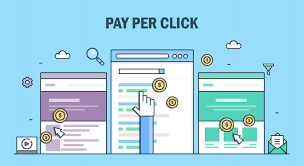 Image: Pay per click campaign
When a user searches for the desired product on Amazon, the search results show organic results as well as "paid" results. Sometimes these sponsored posts are at the top, bottom, side, or mixed in with the organic postings.
Those "paid" or "sponsored" search results are PPC ads. A seller runs an Amazon PPC campaign to get their posts sponsored under certain keywords.
With a PPC campaign, you pay only when someone clicks your ad. This increases the chance of higher return on ad spend. If people are clicking on your ad, that indicates they're already interested in your product. Then your product listing is responsible to convert those clicks into sales.
In an ideal situation, the desired ratio of impressions to clicks to sales is 1-1-1. While you don't pay per impression, but you would ideally want each impression to equate to a click. You then want that click to convert to a sale.
With a high impression rate but low click rate, you're likely not attracting people to click on your listing. This doesn't technically cost you any money, but it's a waste of resources and energy.
You want to make sure that your listing elements that appear in ads i.e. headline, main photo, and product price are attractive and click-worthy.
If you have a high click rate and low sales, this your listing isn't converting. This is costs you marketing money since you pay based on clicks, not sales. Thus, make sure that your product listings are completely optimized for a high sell-through.
5 Hacks to Run a Successful Amazon PPC Campaign
1. Optimize your Listing
Running a successful PPC campaign requires a high level of optimized listing. If your listing isn't optimized, you'll be wasting money at a campaign without a return. An optimized listing is very essential to attract clicks and convert sales. Without an optimized listing, you'll likely have to pay for clicks without making any return on sales.
Listing optimization is the basis for attracting customers and sales.
Determine Your Target ACoS

Image: Determining target ACoS
ACoS is the percent of attributed sales spent on advertising. You can get this number by dividing the total ad spend by the number of attributed sales. The attributed sales are those sales that come directly from the ad.
For example, you spent $50 on advertising. You receive $200 in sales directly from that advertising. Your ACoS is 25% If you spent $70 on advertising and received $200 in attributed sales, your ACoS would be 35%.
Your desired ACoS will be decided on your target goals. If you are launching a new product, ACoS might be a breakeven point. This means the ACoS & your margin will be equal.
For example, you sell a product that has a margin of $10 (you make it for $10 and sell it for $20). Your margin is 50% of your revenue. If you spend $10 on advertising and receive $20 in sales, your ACoS is 50%. The margin and ACoS percentages are equal, which means you're breaking even without making any profit.
A strong target ACoS is 20%, which indicates a balance of sales and profitability. This is a strong target for trending products that have a proven sales record in past months.
2. Select the Right Keywords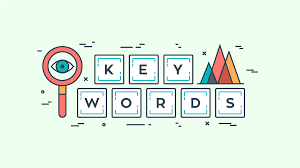 Image: Selecting right keywords
With PPC ads, you have to "bid" on keywords. The goal here is to:
1. Find profitable keywords
2. Increase the sales from low ACoS keywords
It is advisable to start with an automatic campaign to help choose the right keywords. Amazon will run this campaign for you, automatically picking appropriate keywords based on the Amazon algorithm & your 'optimized listing'.
Once a week, look at the keywords for which Amazon is showing your product. Look at the search term report. This will show you the keywords/search terms which are most searched and which most convert to sales and at what ACoS. This lets you know how many people are searching for that keyword and purchasing from you.
You can also filter search terms by spend to see where you are spending the most money. If the high spending search terms are not the same as the high converting ones, it is better to turn those search terms into negative.
This will help you determine which search terms are working for your listing. From there, you can run a manual campaign bidding on working search terms as keywords.
Always remember to optimize your keyword bids as well. You can specify the maximum amount you want to pay for a specific keyword when a user clicks on your ad. If your competition is strong for a particular keyword, you may need to increase the bid for that keyword. Due to budget restrictions if you can't raise your bid, then try to target long-tail & less competitive keywords.
3. Select the Right Products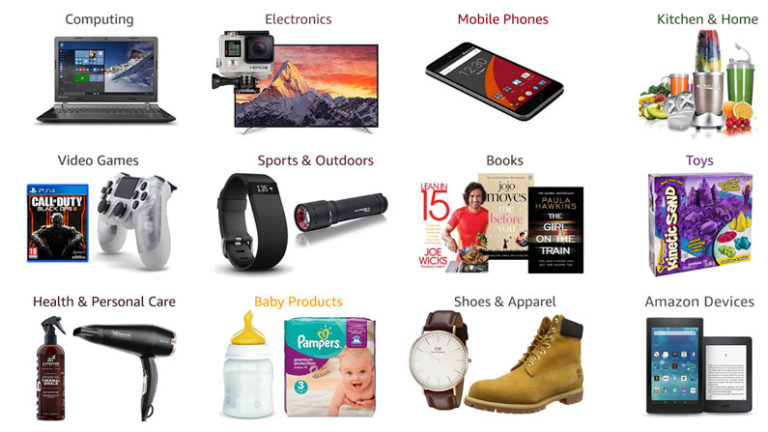 Image: Products
When you run automatic campaigns, along with the search terms, you see the ASINs of other products. Those are the products below that your listing appears like an ad. Such ASINs are usually related or competitor products.
Alike keywords, some ASINs produce high sales & some yields none.
With Amazon's product targeting, you can target those specific ASINs in manual campaigns. Make sure to include only those ASINs which have high sales & low ACoS.
4. Select the Right Negative Keywords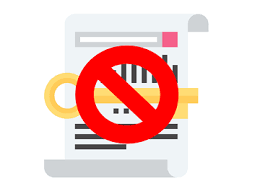 Image: Negative keywords
Now that you're optimizing for high conversion keywords, it is also essential to remove non-converting keywords that are wasting money. You can add them as "negative keywords" and Amazon will make sure your ad does not appear for these searches.
This will narrow the search funnel to ensure your ad is shown only to relevant searches.
For example, you sell a premium product. You can put "cheap" or "inexpensive" as a negative keyword. Amazon will block your ad from appearing in searches with "cheap," which could otherwise cause in an irrelevant click.
5. Select the Right Negative Products
In your automatic campaigns' search term, you observe the ASINs to which spend is attributed but no sales. These ASINs are either not relevant to your product or might have less price.
In this case, it is better to add those ASINs into negative targeting.
Conclusion
An Amazon PPC campaign is a strong opportunity to improve product visibility and sell through inventory. With an optimized listing, monitored keyword bids, and a controlled marketing budget, you can ensure your PPC campaign shows a strong return on ad spend.
About the Author
Amol has helped catalyse business growth with his strategic & data-driven methodologies. With a decade of experience in the field of marketing, he has donned multiple hats, from channel optimization, data analytics and creative brand positioning to growth engineering and sales.