Weekly Digital Marketing Updates With UpGrowth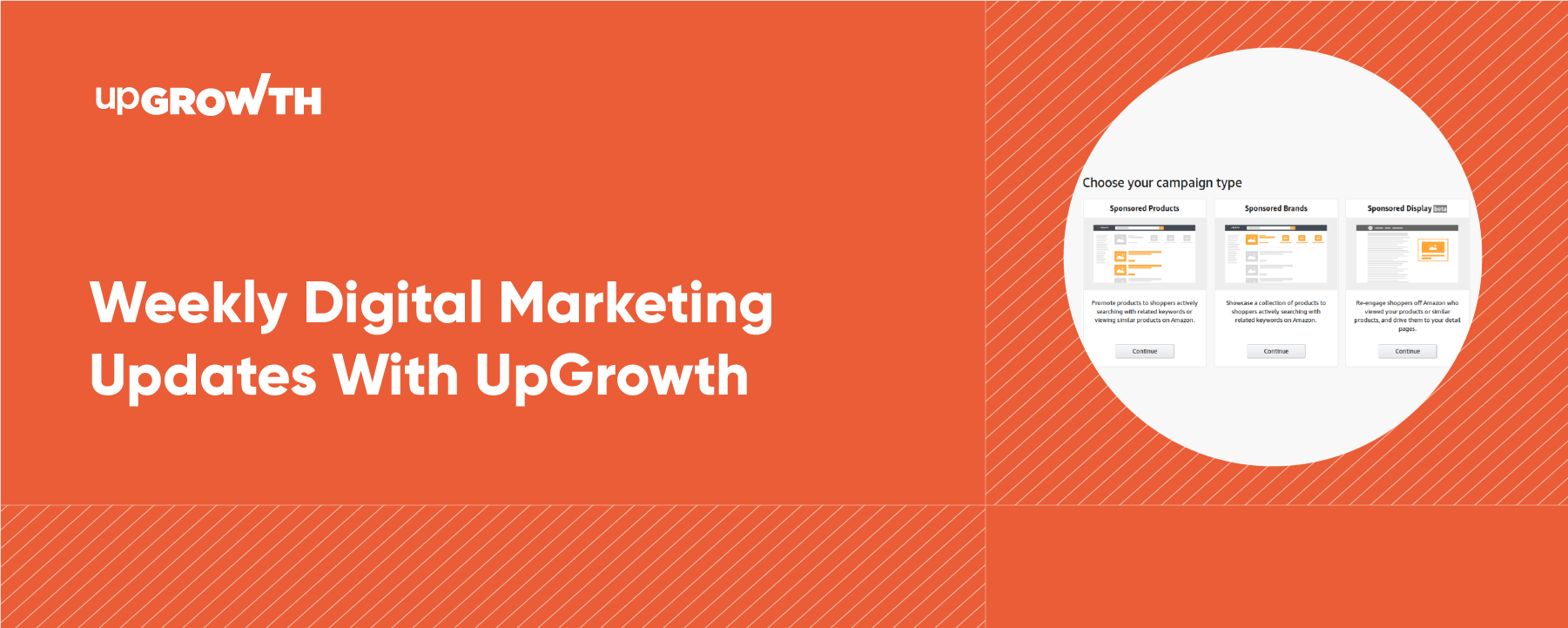 Introduction:
From the dawn of trading practices, a marketplace has been volatile and ever-changing ground for growth. We have developed a lot and so did the marketplace that we deal with. Now I think we all can agree that today's marketplace is a virtual one and has been for some time now.
So what about the people who work in these marketplaces? How do they deal with the changes and their competition? You see we may have come a long way from the marketplaces of the old times but the rules for success remain pretty much the same.
Thinking ahead of the crowd is the only way to achieve substantial success and the current digital market is not any different. You have to stay ahead of the curve in order to succeed. You have to stay ahead of the curve. So in this article is useful information that will help you with that.
Update 1: Google introduces landing page performance analysis tab for shopping campaigns
If there is ever a list of the most influential factors that affect conversion landing page experience would be pretty high up on that list. Ad attracts traffic and landing page converts that traffic. So it is understandable why proper analysis of landing page experience is imperative.
The importance of landing page performance is also well understood by Google. As a result, they have introduced this superb update where you will be able to view the landing page performance of your shopping campaigns.
Just go to your shopping campaigns and navigate to the landing page tab on the left and you are there. Below is an image to help you get a foresight on the metrics that would be available to you.

Image: Landing page performance analysis
What we think:
This is an extremely helpful move on part of Google. A landing page can make or break conversion rates of any product. Especially those listed in shopping campaigns. These insights will help marketers tremendously with tweaking their landing page to optimize for user experience.
This update will also help in determining which landing pages from your shopping campaigns are driving most of the sales and which one are lagging behind and need your attention.
Also if any of your best-performing pages are in a sudden decline in conversion you can instantly check if there is any problem with them.
Future Implications:
This update is just one of many which shows Google's intent on providing the marketers with much more enriched data with relative ease. Such updates also make the platform more accessible and simple for any layman.
With Amazon clearly dominating google shopping this is another push from the search juggernaut to make its shopping campaigns more user-friendly. This clearly indicates that good things are coming for Google shopping and we just can't wait.
Curated by: Abhishek
Update 2: Create and edit responsive search ads from your Google ads app on the go
The world is always on the go. If you want to succeed in any field you have to be quick and flexible. Same is true for those who work in Google ads. Mobile apps are a great help in this. Google recognizes this and thus have introduced several updates to make its Google ads app more useful.
Now you can create and edit responsive search ads from your Google ads app on the go and the process is fairly simple too. This brings a new level of flexibility to digital marketers who may not have access to a computer or laptop at all times.
What we think:
This update clearly shows Google intent to make its app more resourceful and user-friendly. Most of us have a mobile device on hand most of the time. This update shows that Google is keeping its promise and improving on its ads platform across all devices.
Future Implications:
Mobile devices have been the center for attention for quite some time now. Google clearly understands its importance in the recent updates to making ads more mobile friendly and improvement made in its ads app is evidence enough.
Google will keep on improving its app to include more such features in the near future. So it will be best to start adapting to these changes and to the Google ads app platform and enjoy the flexibility and speed it brings.
Curated By: Abhishek
Update 3: Remarketing Campaign in Amazon
In the last 2-3 years, Amazon has acquired a significant market share in the e-commerce industry. With the paid platform, Amazon has provided its seller great opportunity to excel their sales with minimal spend. In spite of this, Google Ads has edge over Amazon when it comes to paid advertising.
Google's advanced machine learning platform offers more repeat customers than Amazon. Advertisers have an option to run a remarketing campaign to attract repeat customers.
Amazon used to lag when it comes to remarketing. As fortune favors the brave, Amazon launched a new campaign type called 'Sponsored Display'. Its official description reads "Re-engage shoppers off Amazon who viewed your products or similar products, and drives them to your detail pages." This means Amazon has officially launched Remarketing Campaigns.
This campaign type is a 'beta' and available to only those accounts which has a good spend history.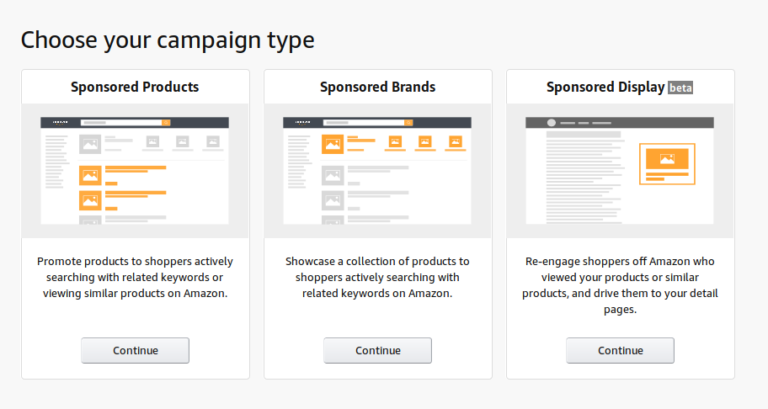 Image: Amazon remarketing campaign
What we think:
This update clearly shows that Amazon is not only aiming for acquiring new customers but also they also object to retain customers. With Google's new updates focusing more on shopping campaigns, Amazon's remarketing will surely do wonders.
Curated by: Kashif
Update 4: Google Search Console adds search within markup and copies with tweaking
Two new features for Google Search Console testing tools were announced on Monday by Google. Within the Google URL testing tools, you can now search within your markup to the final code, as well as copy the code and tweak it. According to Google, this makes checking your rendering markup and adjusting it easier.
The two new features include:
Search within the markup so you can quickly find the spot in your markup that you want to adjust.
Copy the code and markup and then make tweaks to it and see if those tweaks pass validation and result in the outcome you desire.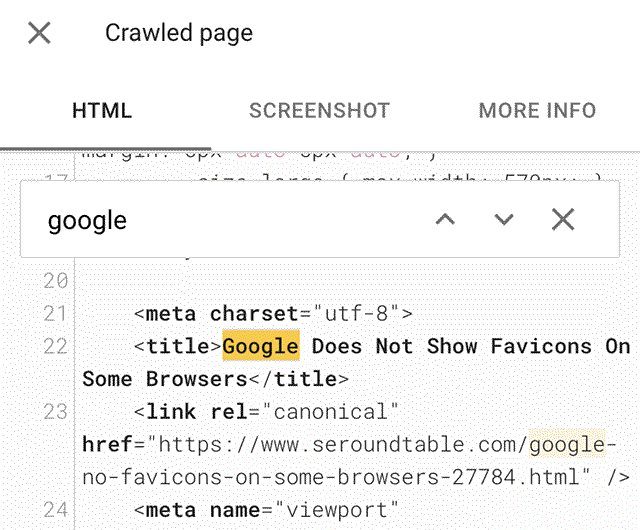 Image: Google URL testing
What we think:
This feature should make debugging issues with your markup for structured data issues faster. It should make it easier to locate the issues you may have with your markup, then test the changes you make to see if it will pass validation by Google. Well, it's a great add on from Google so that enabling structure data mark up becomes much easier and faster.
Curated By: Neeraj
Update 5: Linkedin introduces the photo tagging feature on its platform
The photo tagging option allows you to tag people through your LinkedIn profile. To tag a user, you just have to click on the image after uploading it which will bring the profile search option. You can search a user by typing in their name.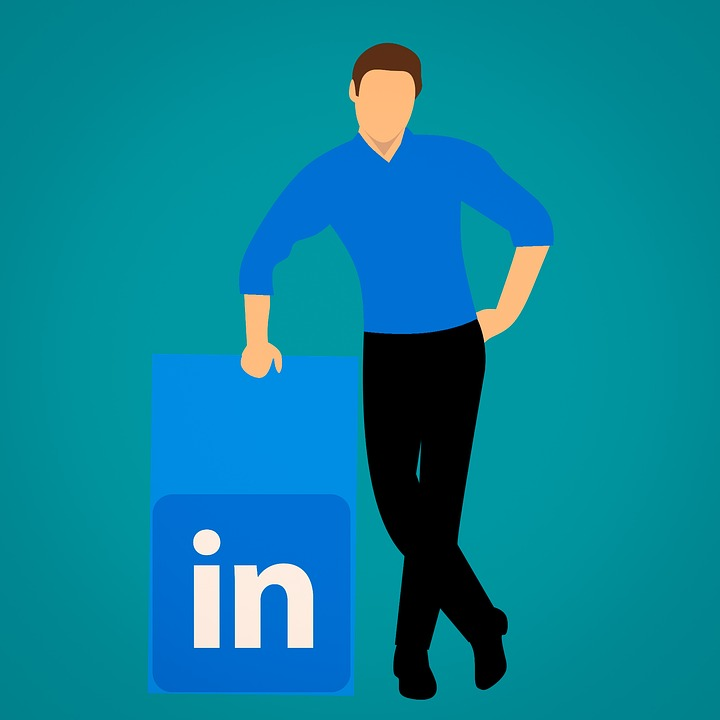 Image: LinkedIn photo tagging
It is not necessary to be connected with a person to tag them in the photos. You can tag upto 30 people in a single photo. The user and the people tagged in the photo have the authority to remove the tag at any moment.
What we think:
Tagging people will help in increasing the engagement on the platform. At the same time, it has the potential to cause spamming. The potential for spamming is high, especially once marketers and scammers get aware of this feature.
Curated by: Omkar
Update 6: Facebook Adds 'Top Fans' Targeting Option for Organic Page Posts
Facebook is rolling out a new feature which enables the page administrator to target their top page fans specifically. This feature will let page owners create posts exclusively for top fans. Now they can share exclusive content for Top Fans.
This option was made available for some users a few months back. Chances are it may already be active on your page. However, you need to have at least 10K followers to use this feature.
What we think:
Targeting Top Fans can help to create more community engagement and foster a strong connection. The feature will help you to keep the most passionate followers of your page to be more active.
Curated by: Janhavi
As you can see so many changes are taking place in the digital marketing landscape. Google's introduction of landing page performance metrics in the shopping campaign section or its push towards mobile friendliness by enabling options on its Google ads app. Also the ability to view errors in the markup in Google analytics. Amazon is also upgrading its already robust PPC platform by launching re-marketing campaigns. LinkedIn finally added the option of tagging a person in a photo.
These changes are not going to stop anytime soon as these platforms improve, we have to stay updated to keep up with them. Stay updated stay ahead of the crowd.
About the Author
Amol has helped catalyse business growth with his strategic & data-driven methodologies. With a decade of experience in the field of marketing, he has donned multiple hats, from channel optimization, data analytics and creative brand positioning to growth engineering and sales.