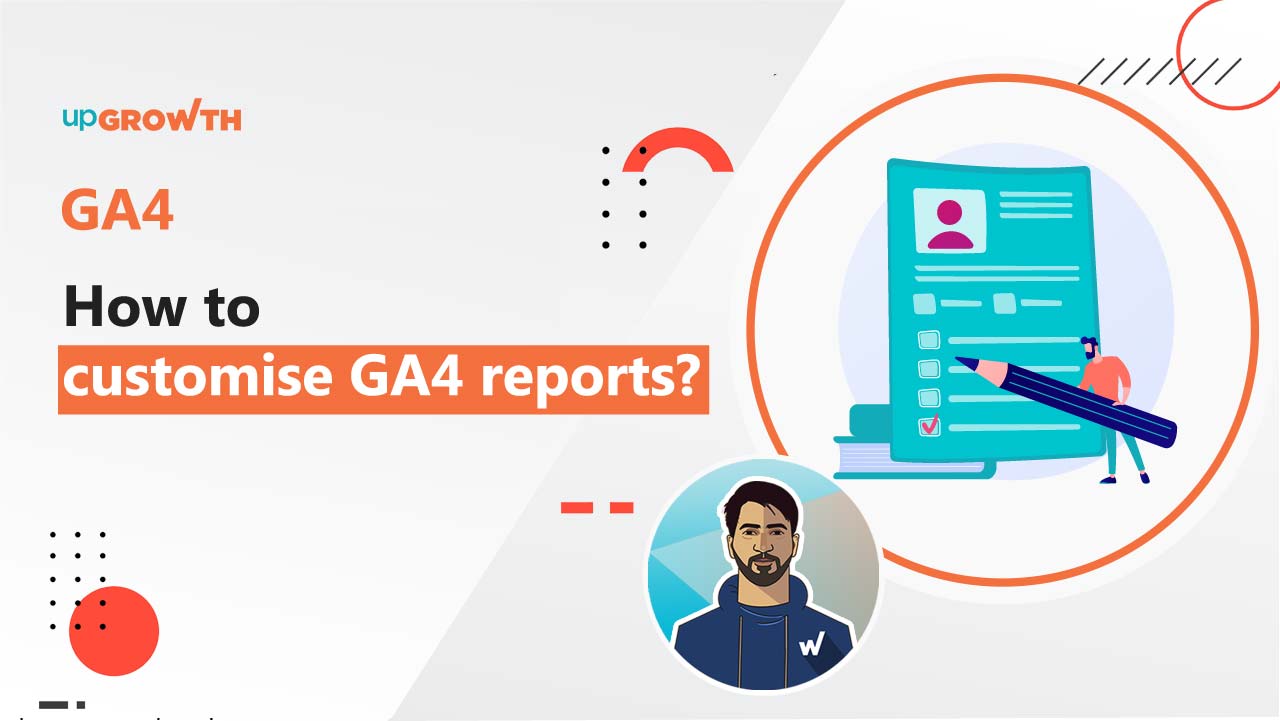 Adarsh Gangwal
| Published: May 17, 2022
How to Customize GA4 Reports?
Another amazing feature of Google Analytics 4 is the customization of reports in which you can select diverse report cards and eliminate unnecessary ones.
Maybe you need to present only some metrics in a meeting or maybe you just need to classify things in place, these are the condition where customization of reports is mostly needed.
Customization of reports is time-saving and more productive. Custom reports include only the most relevant data and represent it in such a way that makes it easier for you to analyze.
Many users find it difficult to customize reports on Google Analytics 4 but here is an easier way for you:
Step 1: Navigate to the "Reports" section
Step 2: Next, click on the pencil icon to customize report
Step 3: Choose the data report accordingly
Step 4: Customize your report
Step 5: Click on the "Save" button
Utilize the customized report feature and impress your clients and boss!