Why Email Marketing Is Important For Your Business
Published: September 14, 2020

What's one of the best ways to market your business and grow sales? Email! Contrary to popular perception, email marketing is not dead. In fact, it is very much alive and kicking and offers great ROI. Whether you are looking at lead generation, customer retention, bringing in new users or boosting engagement, email marketing tools and email marketing softwares can help. Here are a few reasons why email marketing is important for your business.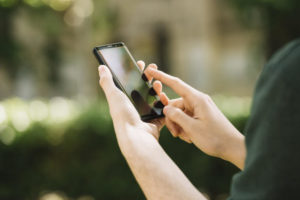 Email Marketing allows You To Stay In Contact With Your Audience
Similar to marketing automation and CRM, emails have the ability to keep your customers informed and up-to-date with what is going on in your business and what you have to offer. And the best part is, customers have the freedom to check their email when it is convenient for them, making it a little less intrusive and in-your-face. Remember, these are people who signed up for your emails and genuinely want to hear from you, so keep them in the loop!
It's Affordable
With email marketing, you can reach a large number of people at a relatively lower cost compared to digital campaigns and social media campaigns. Mail Chimp, for example, allows you to send up to 12,000 emails per month for FREE. And, according to Campaign Monitor, every $1 spent on email marketing generates around $38 in ROI – that's a pretty sweet deal!
Traditional marketing channels like television and print can get very expensive with the fees involved, which isn't the case with email marketing. The only real investment you will have to make is to hire a resource who can manage your campaigns.
Also Visit
Email Marketing allows You To Create Targeted, Customized Messaging
What exactly is email marketing? It is about segmenting your audience/customer base into lists and sending each list a tailored message that speaks to them and provides something of value to them. (With social media, on the other hand, you end up speaking to all your followers en masse, which means you can't offer them specific products or services based on segmentation.)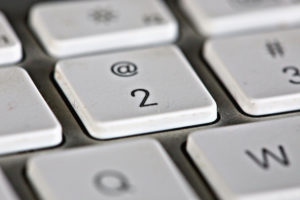 Your customers and audience are at different stages in their buying journey. Some may be in the consideration stage, others in the research and comparison stage and some others may be in the ready-to-buy stage. With email marketing, you can create messages tailored to each of these segments to encourage them to take the necessary action and move on to the next stage of their journey.
It Can Help You Reach More Mobile Customers
Mobile marketing and email marketing go hand-in-hand. Why? Because most people today have access to their email on their fingertips thanks to smartphones. Research shows that two-thirds of all emails are read on mobiles or tablets.
Your emails need to be easy to read on mobiles. And with the kind of smart designs and templates available today, it's easy to create email content with responsive design that looks great on small screens. When crafting email for the mobile, keep a few things in mind, like:
Using images of optimum size
Using buttons instead of online CTAs
Evenly proportioned text and images
It's Actionable
What is an email telling the reader? Apart from informing them, it's also encouraging the user to take an action. This could be something as simple as replying or forwarding to a straight buy. The transactional nature of email makes it the ideal vehicle to get customers take that action and move up the sales funnel. Here are a few things you can do:
Ask them to sign up for something
Redirect to blog or website
Request a share on social media
Point them towards a sale
Email inspires action of some kind, and this helps you grow. It Has Wide Reach
Pretty much everyone uses email –a Hubspot survey says that 91% of consumers use email, which gives you unparalleled reach, comparable only to that of social media platforms. The mass adoption of email makes it the ideal channel for marketing. And unlike social media where you have to speak to your entire audience through a post they may or may not see (thanks to ever-changing algorithms), with email, you have a direct line of communication with your customer/subscriber and sacred space in their inbox.
From being economical to inspiring action and having unsurpassed reach. Email has several things going for it as a marketing channel. So don't ignore the power of email and incorporate it into your marketing strategy today, and stand to benefit!
FAQs:
Best email marketing company in pune?
If you are looking for the best email marketing company in Pune, there are few things you should consider before you take the leap. Email marketing companies offer a wide range of services, so be clear about what you want at the outset.
For some companies, a very simple plan will do while larger companies may need more bells and whistles as well more detailed analytics. Before you zero in on an email marketing company in Pune, do your research and find out which ones have proven case studies and have helped their clients achieve exponential growth – this will make it easier for you to choose the right partner.
2. What is email marketing?
if you've typed the query "email marketing meaning" in your Google search box – you're not alone! A lot of people are unaware about the power it still holds in today's digital marketing landscape.
To put it very simply, email marketing is a way of communicating directly with consumers to promote your brand's products or services. It is a form of direct marketing where you send out an email or an email newsletter to a designated list, to talk about your products and services, make people aware of new products or offers, or just to keep them up to date about what's going on behind the scenes at your brand.
It can play an important role in nudging leads towards a purchase, as well as keep existing customers engaged between purchases.
3. What are the types of email marketing?
There are several different types of email marketing. Depending on what you are trying to achieve through your communication, you can craft a different type of email that's best suited to it.
Newsletters: An email newsletter is a one-time communication (usually something the receiver has signed up for) that can be used to send a promotional message, account information, product and service updates, deals and offers or just engaging news that may be of interest to your audience.
Transactional emails: As the name suggests, this email generally follows a transaction or action on the part of the receiver. Order confirmation, invoices/receipts, billing statements and payment alerts are examples of transactional emails.
Behavioural/personalized emails: This is generally an email tailor made for the receiver based on their behaviour vis-à-vis your site. This could be anything from a welcome/onboarding email to cart abandonment emails to cross-selling, renewals and re-engagement emails. This kind of email is customized to be relevant to where the customer/lead is in the buying cycle.
4. Email marketing examples
If you are looking to increase your reach through the medium of email, then you need to know some of the common email marketing examples out there to build a proper strategy. Some common email marketing examples include newsletters, transactional emails and personalized emails.
Newsletters are a one-off communication that generally seeks to inform and engage the customer or lead. Newsletters can contain promotional messages, product updates or just some engaging tidbits to pique your customer's interest between purchases. Transactional emails are sent after the customer has taken some sort of action on the brand's website – this includes order confirmations, invoices/billing, payment alerts and more.
Personalized emails are tailor made to cater to each lead/customer based on where they are in the buyer journey. For example, a cart abandonment email will usually try to nudge the user to make a purchase.
5. How to do email marketing?
Email marketing is still an effective way to reach out to customers and engage with your audience. Here are a few tips on how to do email marketing if you are a newbie:
Define your audience: Understand what your buyers want and tailor your campaign to suit their needs.
Establish goals – make a timeline of what you want to achieve with your campaign, the conversion rate etc.
Make sign-up easy: In order to send out emails, you need an email list – and you can only build a robust list if you make it easy for leads and customers to sign up. Have prominent buttons and pop-ups on your website so that people can opt-in, or offer them a freebie in exchange for their email.
Create a schedule: Decide how often you plan to send emails, and inform your audience so they also know what to expect. Once that has been established, stick to it!
About the Author
Amol has helped catalyse business growth with his strategic & data-driven methodologies. With a decade of experience in the field of marketing, he has donned multiple hats, from channel optimization, data analytics and creative brand positioning to growth engineering and sales.