Essential Questions Startup Founders Should Ask Before Hiring an SEO Agency
Published: August 10, 2022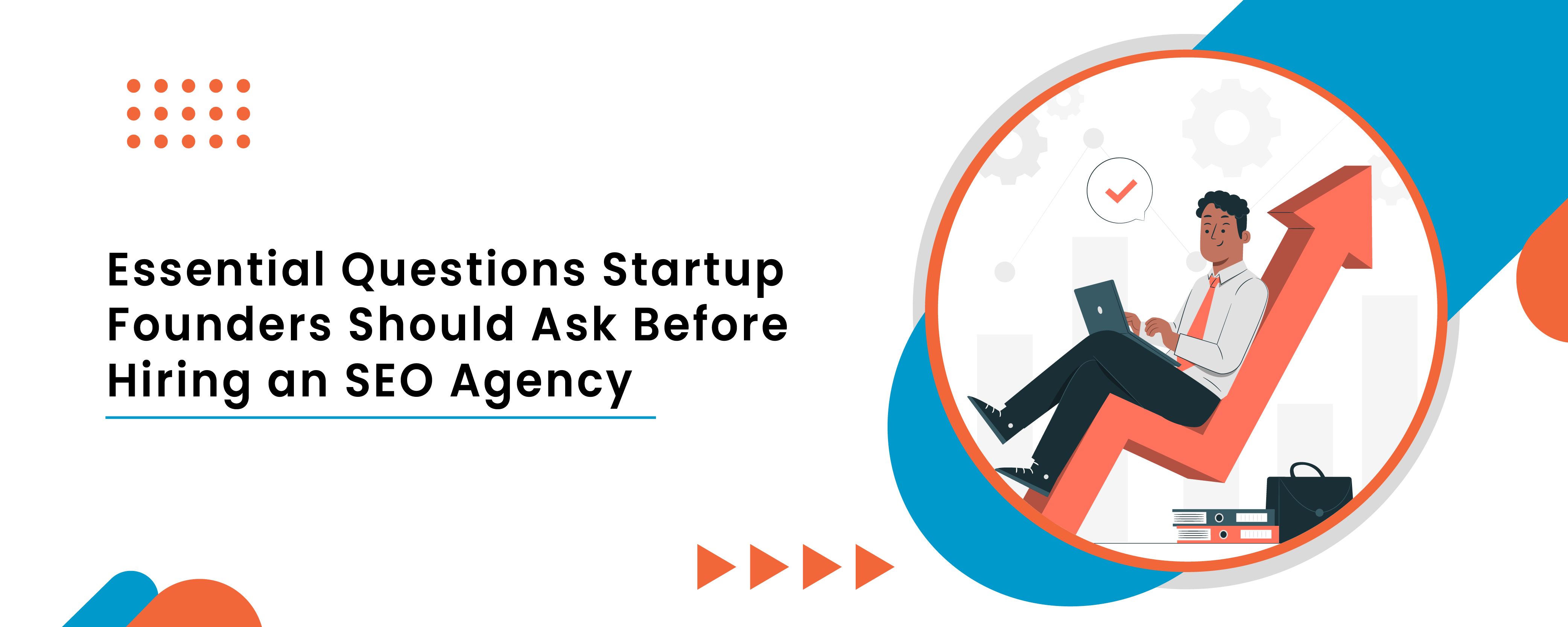 This is the fourth article in our startup founders series, where we look at the critical questions to ask your seo agency and their SEO teams to enable effective business growth.
The first post of the series examined decision-making. Decision-making is a key part of any founder's day-to-day work. Startup founders are expected to make fast and effective decisions – and by asking relevant and tactical questions to managers, team heads, and stakeholders, founders can make better decisions.
In the last post in the series we went into detail about the PPC process and the specific questions that founders need to ask their teams related to PPC campaigns and how to set up campaigns for success by tracking essential metrics and optimizing where necessary.
And the post before that focused on SEO for startups and the important questions founders must ask to chalk out the best SEO strategy from a marketing, content, and growth perspective.
As we move into the next leg of the series, we will again focus on the SEO and PPC functions – but look at it from an inside-out lens, where we discuss the important questions to ask your seo agency before hiring or working with a third-party SEO agency.
So here what questions to ask your seo agency as a startup founder looking for an SEO agency.
Have you applied SEO to your site? Show me live results.
If you are turning to an agency to help with your SEO, they should possess a well-optimized website. Keywords and search terms related to SEO agencies can be fiercely competitive to say the least, so if the agency can show you how they fare for common search terms, you're in good hands.
However, if the agency you are working with is not optimized for their skills and can't be found on the first page for search terms potential clients like you are searching for (SEO expertise/keywords/SEO growth/organic traffic, etc.) then they may not be as SEO-savvy as you think.
Video
Another way to check if an agency is worth its salt is by looking for a Google Green Belt certification. The Google Green Belt Certification is awarded to Ads practitioners and search specialists who help clients create, optimise, measure and report search campaigns successfully. So if the agency has the Green Belt stamp, you know you are in safe hands.
Take a look at this. If you Google the term "Google Green Belt," the first organic hits are from our website, upGrowth – an indication that we are well-optimised for the KWs and terms that matter in our domain.
How long have you been involved in SEO and SEO strategy?
Well, as a startup founder, you do want your customer to take a chance on you as a newbie – but when it comes to SEO, you need to work with someone with some skin in the game. SEO takes time – it's not something that brings in overnight results.
So you need to be working with folks who have a few years under their belt (at the very least). Also, considering how Google's updates work, you need someone who understands those implications and who can formulate a long-term approach to SEO.
What is your overall SEO strategy?
The purpose of all SEO activities are to drive traffic to your website – with the aim of boosting conversions and brand recognition and authority in the long run. But it is not a one-size-fits all strategy. SEO is a multi-pronged strategy, with a focus on on-page, technical, and off-page SEO. The agency should be able to formulate an on-page strategy with keyword research, keyword clusters and content around those targeted keywords. (Here's a cheat sheet to the different types of keywords.)
The agency should also be able to give you details on a sound technical SEO strategy, to ensure site hygiene and make sure everything looks good on the back-end so that crawlers can read your site better.
And for off-page SEO (building your website's reputation on the internet with link backs to your site), the agency should be able to figure out opportunities for linking and guest posting.
How do you approach backlinks/link-building?
Link-building is at the heart of any content marketing strategy: the more credible sites that you link to, and the more credible sites that link back to you, result in better SERP positions. Your agency should be able to generate quality content to ensure higher ranking and links back to your site, in the form of guest posting.
If the agency tells you that their two main approaches are to list on link directories (junk sites that have reams of worthless, without-context links) or sharing your site link on "forums," they clearly aren't that invested in link-building as an SEO tool.
Link building takes time, and your agency should be able to tell you that and give you a long-term plan on how they will make it happen – and make it count. Also, Google is smart enough to detect dubious link-building activities, so if the agency only dabbles in such tactics, they may not be the best option.
Can you promise me a page 1 ranking in 1 month?
One of the important questions to ask your seo agency is about transparency. Approach this as a trick question – if they say yes, it's your turn to bolt! The simple reason is that no agency can guarantee a top spot in the search pages in such a short span of time. You might get discovered for a specific keyword or search term – but in the long run, your business will take time to show up at the top of the search results for your product or service.
Anyone who promises a number 1 ranking for each and every search term and keyword is stretching the truth. A LOT.
Do you follow Google best practices?
Google rules the search arena. And they have their own systems and methods of indexing web pages. While updates occasionally occur, some of their core principles remain the same. Your agency should be aware of, and abide by, Google's webmaster guidelines, which are based on the quality of the content you generate and the overall user experience for a visitor on your website. If their tactics do not comply with Google, your site may be flagged for bad practices.
Are you up to date with the latest Google algorithm updates?
Like we mentioned above, Google releases updates to how they search the internet on an almost-yearly basis. Some updates are minor and will likely not affect how your site fares. But, for major updates, like Google's MUM, your SEO agency needs to be aware and on top of things, with a plan in place to make your content more Google-friendly. 
What industries have you worked with/Do you know how to rank in our industry?
Before thinking aboutwhat questions to ask your seo agency, you should be aware that SEO is not a templated, one-size-fits-all strategy. It will vary from industry to industry and sector to sector. Some agencies may be great with SEO for FMCG products and e-commerce – but do they understand your domain, for example, healthcare? Do they know what's trending and what people are looking for? Have they demonstrated success in this sector? 
A good SEO agency or partner should have a level of domain expertise. Some sectors can be highly competitive (like food services), while others may be less competitive but possess a high search intent (scheduling software or coaching software). Your agency should be able to determine which side of the fence you are on and come up with a suitable strategy,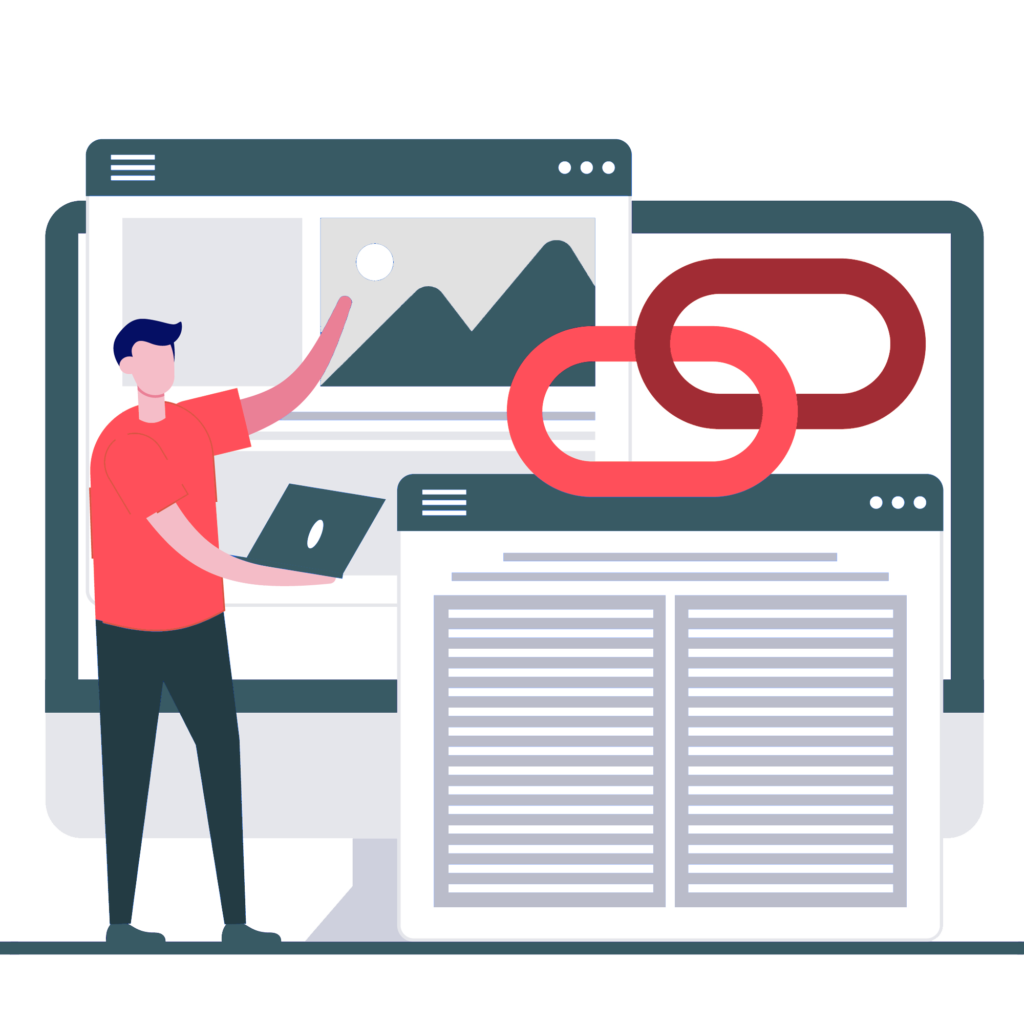 What's your domain experience in my field?
You must ask your prospective agency partner, irrespective of whether your product/service is easy to explain or completely new to the market. The reason being, domain expertise will bring an inside-out effect to problem solving and helping you grow. When the agency partner has knowledge of the unique problems and challenges within your domain/sector, as well as an idea about the competitive landscape, they will be in a better position to help you. 
Business model experience counts, since the agency will be able to ask and answer fundamental questions about the problem you are trying to solve for your audience, how you will go about it and the opportunities to grow and scale. But remember – SEO is something you are investing in for the long-haul. And, in the long run, an agency with demonstrated domain experience in your industry is always better than an agency that will "try to learn" or "learn fast."
Can you rank multiple URLs of the same website for one search query?
In 2019, Google had mentioned it would restrict the number of results displayed from the same website. That is, it restricts two listings from the same domain for page 1 results in an attempt to show a more diverse array of results. 
If you Google something like "Nigella chocolate cake," the entire first page will direct you to nigella.com and the multiple chocolate cake recipes they have published. But that is a different situation that uses a branded keyword with sheer strength in numbers (there are over 25 chocolate cake recipes on her website). 
However, if your agency does proper keyword research and can help you create relevant and useful content that actually solves the user's problem and aligns with their intent, there is no stopping you from showing up twice in the SERPs, even for non-branded searches. 
Take a look at this – if you Google the term "SEO  calculators," the top two hits are of upGrowth's SEO calculators. Which goes to show that using white hat SEO and content that serves the user's search intent can get multiple URLs of the same website ranked, for a single query.
Video
Are you able to rank the same URL for multiple search queries?
This is one of the significant questions to ask your SEO agency. You should rank for multiple keywords and search terms, based on what you are offering. If you sell vegan ice cream and the agency says that they cannot help you rank for the words "vegan ice cream" as well as "vegan chocolate ice cream", they probably don't know what they are doing. 
A good SEO agency will be able to create clusters of keywords around topics that are relevant to your industry and your audience, and execute strategies and content to fit those keywords, search terms and search intent. 
What are the metrics that you track?
It is important that both you and your agency have an understanding about what you are trying to achieve with SEO. And your agency should share with you the key metrics they track, in order to achieve your goals. The 3 main metrics that the agency must track (that are dependent on each other) are traffic, rankings and conversions. 
What is the longest client association you have had?
Well – the first rule of business is that it's better to have loyal customers, than acquire new ones. The same goes for your agency. Who is their oldest client and how long have they been working with them? A long association shows that the agency is a good service provider and is able to deliver, and evolve with the changing digital landscape and customer's needs. 
Why should I choose you? Can you show me case studies and testimonials of clients who have benefited from your strategies?
This is perhaps the most important question to ask your SEO agency: why should you choose this agency and not someone else? All agencies will try to upsell themselves, but a good agency will be able to share case studies, examples, and metrics of where their strategies have helped grow a business. The agency should have the list of clients they have worked with visible on their site, as well as a section that details their wins and case studies. 
If they have a varied client roster and have managed to improve business for them through a variety of campaigns and strategies, and they have a rationale behind it – they certainly know what they are doing. Well-written case studies give you insight into how the agency works, the tactics they follow, why they chose to utilize those strategies, and how the strategies successfully played out.  (We always share case studies with our clients so they can see who we have worked with and what we achieved.)
The Wrap
When you hand over the SEO reins to a third party or partner, you may not need to ask the team-specific questions we outlined in our earlier blog since it is up to the SEO agency to check in on their teams and ensure that things are flowing smoothly from a growth, marketing, and content perspective. 
However – handing over those reins requires a level of trust in your partner that can only come about when you know that the agency is knowledgeable and in full control of what they are doing. 
Your goals need to be well-articulated, and the agency should understand what you want to achieve with SEO and deliver on those parameters, keeping in mind your budget and timeframe. 
In the next part of the series, we will dive into similar essential questions to ask before onboarding a PPC agency or PPC partner. 
FAQs
1. Do I need an SEO agency for my website?
The purpose of your website is to grow your business – either with more traffic, more conversions or through brand building and awareness. SEO can help in all these aspects by helping your business become easily discovered on the web when people search for a product or service related to your business.
A well designed website with a fast loading time and great content will do nothing if your site is not optimised for all the various forms of SEO. If your site is not optimised and you do not possess the technical know-how or resources to implement SEO on your own, you may need to hire an SEO agency.
2. Should I hire an SEO agency for my business?
Like we mentioned above, if you do not have the resources or expertise to manage SEO in-house, it makes sense to hire an SEO agency. They will have the expertise and the time on hand to come up with a detailed SEO plan and strategy that will fit your goals and needs and cover all the bases of on-page, off-page and technical SEO.
3. What can I expect from an SEO agency?
You can expect an SEO agency to handle all aspects of SEO: on-page SEO (optimising web pages to improve a website's search engine rankings and earn organic traffic), off-page SEO (actions taken beyond your website that can impact your rankings) and technical SEO (improving the technical aspects of a website like site structure, links and linking, so that your site is easily ready by web crawlers and the pages will rank on SERPs).
In addition to preliminary audits and keyword research, an SEO agency will also spend time monitoring your site's performance and traffic levels. And based on how your site is faring, they will recommend actions and experiments in future to make your site rank better and stand out. Agencies will keep track of your overall business goals regarding SEO and give you progress reports as well so you know what is successful and what isn't.
4. What should you look for in an SEO consultant?
First and foremost, you should look at their experience, both in terms of how long they have been in the business and the kind of projects and clients they have worked on. They should also have case studies that show a track record of success and good knowledge about the SEO and search landscape, as well as some digital marketing savvy, with their pulse on the latest trends.
5. How can I hire a good SEO expert?
You need to first decide whether you want an SEO expert or an agency. If you hire an expert, they should be familiar with your industry/domain/sector. They should also be familiar with the type of site you run and the backend. You should also define what the role will be and how the work will be divided. And you should ask around in your network for references of good SEO experts who have led successful campaigns.
6. How do I choose an SEO agency for my business?
Choosing an SEO agency requires careful consideration and you need to keep in mind your goals, your needs, your timelines and of course, your budget. You may want to go with an agency that specialises in your domain or industry. Or, you can opt for a well-established agency that has worked on a number of different kinds of projects. Big agencies will have manpower, but boutique and smaller agencies might be able to offer you a more personalised service and be willing to experiment.
7. What questions should I ask an SEO agency?
Most of the questions we have covered above are imperative to hiring an SEO agency. Years of experience and proven track record are perhaps the most essential questions to ask. You also need to share details about your business and see if the agency understands your product/service and your customer base, especially if you are a company that is launching a new product or service in the market and have the first mover advantage.
And most importantly, the agency should be well-versed in all things Google and have a solid understanding of how Google works and keep tabs on Google updates. They should also practice white hat tactics that will not get your site penalised and bring rankings down.
8. How can you evaluate an SEO agency?
There are many ways to evaluate an SEO agency. You can look for the years of experience, how many clients they have served, how many of their clients rank in the top pages, etc. On the other hand, you can also evaluate the agency itself: their team, how diverse it is, how many people they have on hand and whether they have enough hands on deck to cater to your needs. You should also evaluate based on any proven track record the agency may have servicing your industry and niche. Take a look at their testimonials and case studies. Good SEO agencies will always have case studies ready for reference.
9. Is hiring a SEO agency worth it?
Whatever stage of the journey your business is at, you can benefit from SEO. And if you do not have the time, expertise or resources to focus on SEO yourself, it is very much worth it to hire an SEO agency. Agencies can take an objective view and give you a rational outlook about how to increase traffic and brand recognition. Since they specialise in this field, they come with years of experience and know-how. And, since SEO is their daily task, they will have access to the best SEO tools and resources in the business, to ensure that your SEO work goes on smoothly.
10. How much does it cost to hire an SEO company?
The cost of SEO services varies and depends on several factors, such as where you are based, the size and scale of your company, the competition within the industry, the size and scale of the agency and the type of services you are looking for. If you are looking simply for keyword suggestions, the cost may be lower than a package which comes with on-page, off-page and technical SEO. A one-time audit could be costly, depending on what needs to be done. An international agency could cost you upwards of 2000 dollars a month. But keep in mind that SEO is a long-term investment and when done well, it is worth the price paid.
Extra, Extra: Resources to Help You GROW with SEO.
So maybe you're not completely ready to hand over the SEO reins to someone else just yet… and you need a little more time to understand SEO for yourself, first.
Point taken!
At upGrowth, we have a suite of resources to help you learn more about SEO and understand the landscape.
Helpful Blogs and Articles
Free Calculators
Costing: How much are you spending on SEO currently? Find out with the FREE SEO cost calculator.
ROI: Are you currently running SEO campaigns? Are you seeing any returns? Find out with the FREE SEO ROI calculator.
Free Downloadable Guides
SEO + Startup Content Marketing: Here's a guide specifically for startup founders that teaches you how to formulate an SEO-backed content marketing strategy that will drive growth.
SEO + B2B Content Marketing: Run a B2B business? This guide will help you formulate an SEO-focused content marketing plan and strategy to boost B2B growth.
SEO Checklist: Ready to dive in and examine your SEO with a fresh pair of eyes? Download the Ultimate SEO Checklist to kick start your SEO audit/campaign.
We hope this article has been helpful in terms of bringing you up to speed with what to look out for in an SEO agency.
If you'd like to take the plunge into SEO right now – you can always check in with a growth executive at upGrowth. We're just a click away!
About the Author
Chandala Takalkar is a young content marketer and creative with experience in content, copy, corporate communications, and design. A digital native, she has the ability to craft content and copy that suits the medium and connects. Prior to Team upGrowth, she worked as an English trainer. Her experience includes all forms of copy and content writing, from Social Media communication to email marketing.