6 Google Penalties Checker Tools to fix SEO Problems
Published: August 14, 2018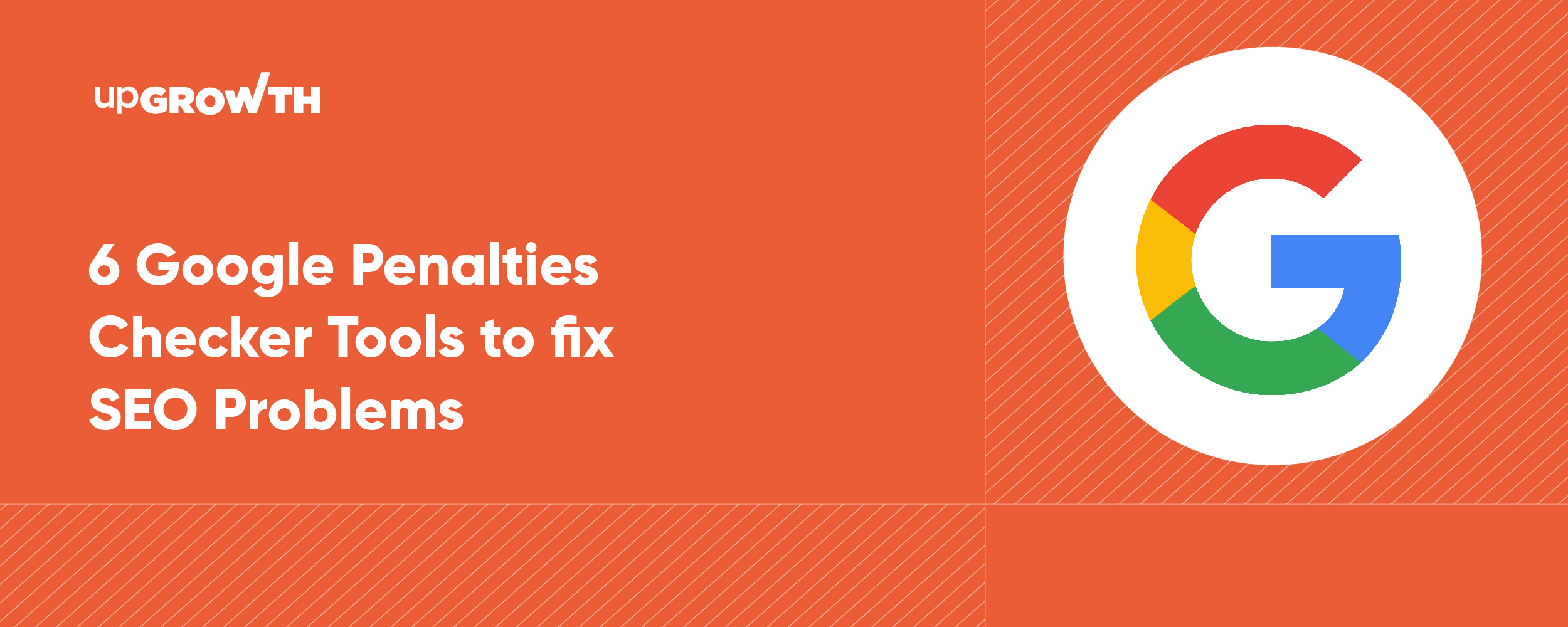 Google Penalties Checker Tools that will fix your SEO Problems
Let's understand the context and everything else about Google Penalties Checker. Businesses have exclusively relied on web analytics to decide what was (or weren't) effective. The future decisions are affected by where to invest time and money. The SEO consultants or the digital marketers find it difficult to agree with the businesses and their need to grow in search results and page ranks inorganically. Convincing the businesses of the pitfalls of indulging in repressive methods for SEO can get difficult at times.
With the search engine algorithms being updated very often and the advent of artificial intelligence in the engines, digital marketers find it tough to convince the businesses of dropping old methods, tools and techniques. What the businesses do not realize is that getting penalized by Google for using black hat SEO techniques or repressive methods mentioned below can make their website unmanageable.
The challenges or problems faced by digital marketers are as follows:
Google and the market are dynamic in nature
Getting the rankings and the traffic arriving at the website is not static whereas it changes based on the efforts put in by the SEO marketers.
The digital marketers have to cope with the ever-changing environment — evolving technologies, Google's shifting algorithms, behavioural changes in your market, new apps and devices, etc.
Frequent Changes On The SERPs
Search engine results pages (SERPs) have changed a lot. Google is aggressively promoting vertical/universal search, placing its own products above organic search results which are pushed further down.
For some businesses, even a #3 ranking for high volume keywords has led to a disastrous drop in organic search traffic.
What is a Google Penalty and why it happens?
A Google penalty is a punishment handed out by Google. A Google penalty may result from an algorithm update initiated by Google. An example was the Mobilegeddon update that penalized sites for not being mobile-friendly.
Penalties may also result from a manual review of the web page.
If businesses have utilized black hat SEO techniques, Google can penalize them in such scenario. The website must be in accordance with Google's webmaster guidelines. That is the best way to avoid a penalty.
Penalties can vary in severity. The most common result is that your search ranking decreases. In extreme cases, you may end up being blocked from Google.
Some penalties can affect every page on a site. Others are specific to keywords pages. Some of the most common reasons for Google penalties include:
Manipulative or unscrupulous link-building activity
Use of private blog networks or PBNs
Keyword stuffing
Low-quality content or duplicate content
Over-Optimized Anchor Link Text
Too Many Links from Low-Quality Sources
Too Many Links from Irrelevant Sources
Paid Links / Link Schemes
Deceptive / Manipulative On-Page Tactics
On-Site Keyword Over-Optimization
Low Value / Thin / Over-Lapping / Duplicate / Non-Unique Content
Ad Heavy Page Layout
Low Engagement / High Bounce Rate
Outbound Spam Links
Hacked / Malware
Google's algorithm is getting increasingly sophisticated every year. That means it is harder to get away with underhanded SEO tactics on your site.
A Google penalty can have a devastating impact on your business.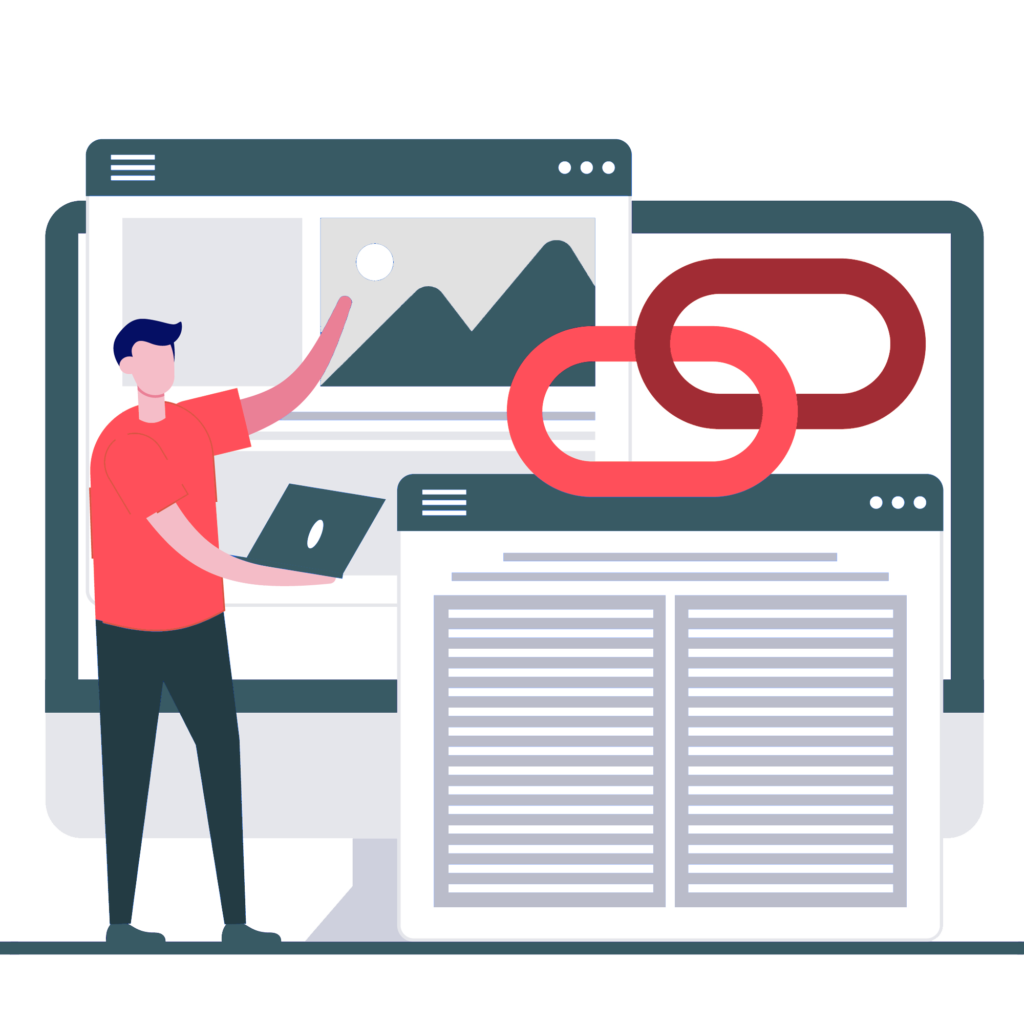 Google penalty checker tools
There are various tools available which provide an assessment of the penalties being levied by Google. Many google penalty checker tools are available online and can provide an assessment into the wrongdoings.
1. 'Google Grump' Rating
Google Grump is a powerful Google penalty checker tool from AccuRanker that provides each and every detail related to what is going on with Google Algorithms at present.
It provides insight into the active nature of algorithms in recent times, and whether a major update is expected in near future. To give you an easy evaluation, it rates the Google activities at four different levels, including:
Chilled
Cautious
Grumpy
Furious
After you have gone through a thorough monitoring process, it is time to understand the metrics and implement steps to make changes, and based on the evaluation, apply steps that will you're your site safer in future updates.
2. Panguin Tool
Rightly named, after one of the Google algorithms, this Google penalty checker tool from Barracuda is very easy to use, highly effective and provides quick results. One needs to sign in using their Google Analytics accounts and make benefit of the graph to see how major algorithm updates could impact their website.
The large dashboard of icons helps you evaluate all the possible reasons that resulted in traffic drop.
3. Moz Google Algorithm Change History
Moz provides you with an insightful information about all the Google algorithms. It is one of the Google SEO penalty checkers which is termed as the most insightful provider of the reasons for the noncompliance with the guidelines.
The page contains lists of all the major updates, along with their dates, which are updated immediately in case of any new report. Through a detailed information related to any update, you can assess how such a situation can affect your site.
4. Semrush Sensor
SEMrush is a big name when it comes to guidance, knowledge, and discussion about Search Engine Optimization (SEO). This site provides you with the facility of a qualitative Google penalty checker tool, EMrush Sensor.
This tool provides an insight into what Google has been doing in the recent times, along with looking at individual niches too.
5. Google Penalty Checker from Fruition

This is a highly potent tool considering its effectiveness, as it provides precise information into what made the difference to your site. Available to use for free, you can have a look at recent updates through plot graphs, and how they have impacted your site.
6. Rank Ranger
At times, the updates by Google happen under the radar. They have not announced ahead of time or even after the fact. It can be challenging to keep track.
Rank Ranger is a free google penalties checker tool where users get access to detailed information about both public and phantom updates. (A phantom update is one that's not announced.)
One thing users like about Rank Ranger is its easy-to-read charts. You will get a display that shows your site in one of three colors. Each color has a meaning. For example:
Blue indicates you have nothing to worry about
Green reports you are safe but not perfect
Red means your site is in danger of being penalized
Conclusion
Getting hit with a Google penalties can destroy your rankings overnight. Use one of these google penalties checker tools to identify the problem.
Then, take your time and resolve it. Going forward, monitor your site and stay abreast of the latest terms of services. These simple actions can help keep your website in good standing.
Always keep a Google penalties checker tool in your back pocket, just in case.
FAQ
1. What is the Google penalty checker tool?
A Google penalty checker utility helps you determine whether you've been negatively affected by an algorithmic change or a human action, identifies the issue's root cause, and offers advice on how to resolve it. In this article, we'll look at a few tools that can help you rapidly compile these insights and restart your website.
2. What is Google penalty check in SEO?
A website that contains material that violates Google-enforced marketing principles is subject to a Google penalty. This punishment may result from a manual evaluation that reveals a website may have employed "black hat" SEO techniques or from an update to Google's ranking algorithm.
3. How do I remove Google penalties?
Four Steps to Remove a Google Penalty
Implement the Disavow Tool. Link fines are frequent, and the only way to eliminate them is to remove the offending backlinks.
Fix Your Website to Comply with Google's Requirements.
– Enhance the quality of content for users.
Send a request for reconsideration.
4. What kind of Google penalties can you get?
Downranking: These sanctions cause drops in search engine results and reduce website traffic for all queries on the offending sites. By performing a site: search, you can verify that all URLs have been delisted from the Google index because none of your URLs will appear in the search results.
5. Does Google Penalize pop-ups?
If you carry out any of the following, you risk losing ground in Google rankings: Just as the user arrives at the website from the search results, display a pop-up with the content of the primary site.
About the Author
Amol has helped catalyse business growth with his strategic & data-driven methodologies. With a decade of experience in the field of marketing, he has donned multiple hats, from channel optimization, data analytics and creative brand positioning to growth engineering and sales.