Best SEO Activities to get Rid of Google Penalties
Published: August 14, 2018
Want to get Rid of Google Penalties? Start Your Day with these SEO Activities
On-page and off-page SEO optimization techniques that breach Google's Webmaster guidelines can result in a ranking penalty (either a manual penalty or an algorithmic penalty) against your website.
If you don't take these guidelines seriously, the penalty that your website receives as a result can be difficult to recover from.
If your website traffic suddenly drops and you see a corresponding decline in rankings, there is a good possibility that you are on the receiving end of a Google penalty. Google reported in 2014 that over 400,000 manual actions are taken against websites every month by their web spam team (1), and that's really only a fraction of the total number. Many other websites are penalized when Google rolls out new algorithmic updates to Penguin or Panda.
Do you want to optimize your website, drive more traffic and deliver higher conversions? This is a checklist that we follow, and can get your site to rank consistently on top of search engines. Download this ultimate SEO Checklist which includes On-Page SEO as well as Off-Page SEO techniques that will help you rank well on the search engines.
A sudden, unexplained drop in rankings can be disastrous for retailers, as it can prevent visitors from finding and purchasing your products, but you can recover from a Google penalty.
In this article we're going to walk through the details regarding google penalty and ways to avoid it.
What is a Google Penalty?
A Google penalty is a punishment handed out by Google. A Google penalty may result from an algorithm update initiated by Google. An example was the Mobilegeddon update that penalized sites for not being mobile-friendly.
Penalties may also result from a manual review of the web page. If businesses have utilized black hat SEO techniques, Google can penalize them in such scenario. The website must be in accordance with Google's webmaster guidelines. That is the best way to avoid a penalty. Google penalties for black hat SEO are the most common ones.
Penalties can vary in severity. The most common result is that your search ranking decreases. In extreme cases, you may end up being blocked from Google. One can make use of Google penalties checker blog for more details on how to check the penalties.
What are some common Google Penalties?
Some penalties can affect every page on a site. Others are specific to keywords pages. Some of the most common reasons for the penalties is exhaustive, though a list of Google penalties includes:
Manipulative or unscrupulous link-building activity
Use of private blog networks or PBNs
Keyword stuffing
Low-quality content or duplicate content
Over-Optimized Anchor Link Text
Too Many Links from Low-Quality Sources
Too Many Links from Irrelevant Sources
Paid Links / Link Schemes
Deceptive / Manipulative On-Page Tactics
On-Site Keyword Over-Optimization
Low Value / Thin / Over-Lapping / Duplicate / Non-Unique Content
Ad Heavy Page Layout
Low Engagement / High Bounce Rate
Outbound Spam Links
Hacked / Malware
Google's algorithm is getting increasingly sophisticated every year. That means it is harder to get away with underhanded SEO tactics on your site.
A Google penalty can have a devastating impact on your business.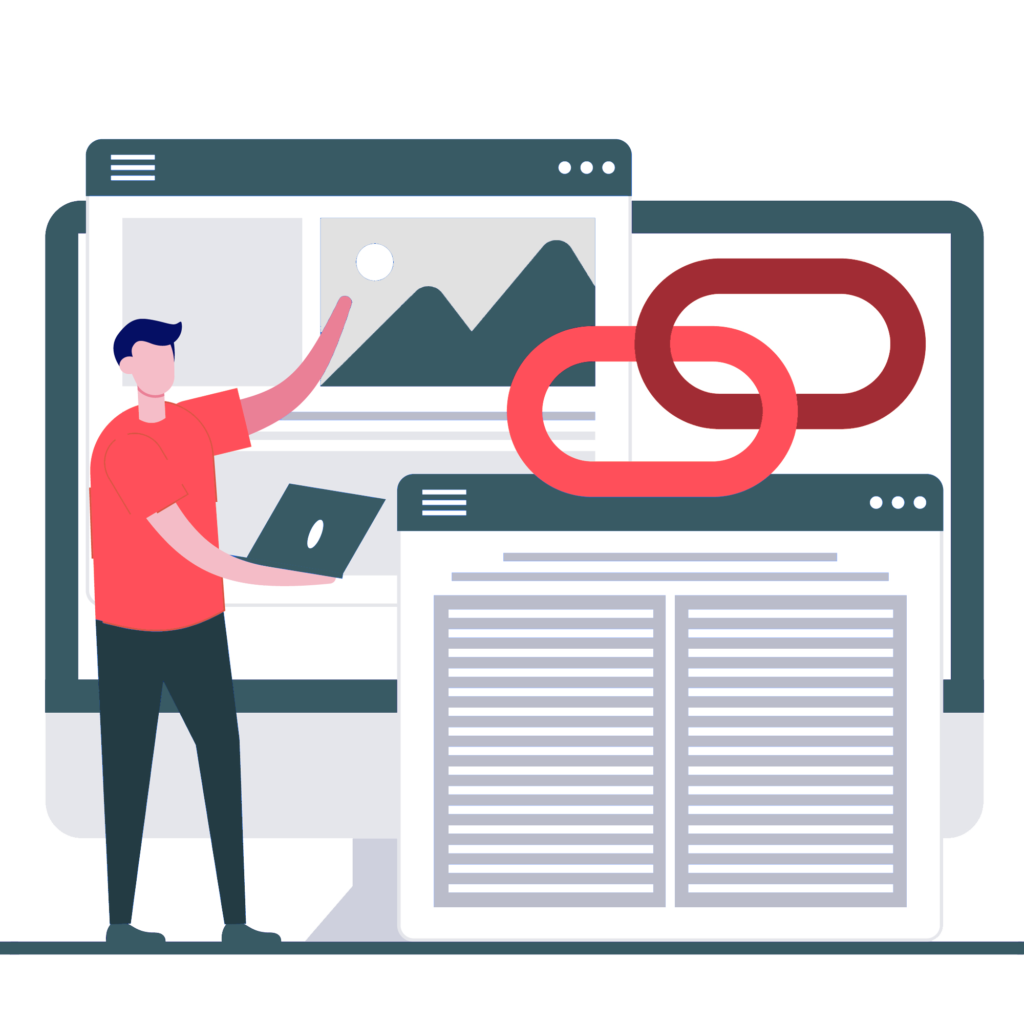 1. Don't buy links
There are many people who sell you links from a private blog network (PBN) that they've established. If you're new to the concept of PBN, it's a series of blogs set up that looks like it provides meaningful content, but in reality serves as backlinks to people who pay the owner of the network.
It's dangerous because Google is aware that people are engaged in this unscrupulous activity and Google can easily track the IP addresses of servers on these PBNs and delisting them. If you buy backlinks, you could end up getting google penalties.
2. Don't Stuff Keywords
Stuffing keywords on the page was the easiest way to move up the rankings in earlier days. Now there are google penalties for black hat SEO and keywords stuffing is included in those. In short, it is not wise to practice keyword stuffing as Google will notice your site.
This will lead to degradation in rankings and it also dissolves the quality content you had uploaded in the first place.
3. Check Backlinks and Disavow Bad Ones
One way to ensure that your site doesn't get google penalties is to regularly check your backlinks to make sure that you're not receiving bad link content from sites that are known for spam. There are some competitors who might send backlinks using black hat SEO techniques to your site.
Their sole intention is to get your website delisted from the search engine results pages (SERPs) so that they have one less competitor challenging them for a high rank.
Luckily, you can use a tool like Google Search Console and Majestic to check backlinks. If you find that you have spammy links in your profile, you should disavow them. Google offers a disavow tool to webmasters anxious to play nice with the search engine giant.
4. Don't Use Sneaky Mobile Redirects
Sometimes, webmasters turn to the Dark Side for mobile users only. In that case, when someone lands on their website from a mobile device, they redirect the visitor to another site that's often completely unrelated to the content on the original site. However, desktop users who click the exact same link aren't redirected.
Google is poised to penalize sites that use sneaky mobile redirects. It's best to just play it straight with your mobile search traffic.
5. Don't Use Spun Articles as Content
Article spinning is the easiest way to rewrite the duplicate content. People use content spinner so that the article gets rewritten quickly. Google can catch the use of such article spinners as at end of the day they are plagiarized ones.
Google penalties can be attracted for such an act.
Also, sometimes the spun content looks laughable to a human reader. It's like someone just swallowed a thesaurus and started typing.
6. Don't Sell Links
So you've done a great job ranking your site and, all of a sudden, you get emails from people willing to pay you for links. It seems like a great opportunity.
The reality is far from great. You've worked hard to rank your site on Google. Having links on your website will be viewed by Google as a link farm and will lead to google penalties.
7. Don't Try Cloaking
Cloaking refers to practice of presenting your content in one way to the search engines while showing completely different content to real, human visitors.
That's accomplished by using code that reads the IP address and/or User-Agent HTTP header of the user and rendering content accordingly. In short it relates to spam SEO and can attract google penalties.
8. Don't Offer Pirated Content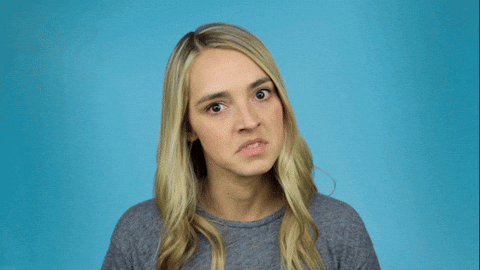 It's very obvious that, pirated content on your site can lead to google penalties.
9. Ensure That Your Site Is Responsive (or at least mobile ready)
A responsive site (or generally mobile ready site) will offer a user-friendly display for people on any device. If you don't have a responsive site, you're limiting your reach because mobile visitors might have trouble using it.
10. Don't Use Hidden Text
If you're knowledgeable in Cascading Style Sheets (CSS), then you know how to present text in any color. You can even make text disappear by presenting it in the same color as the background. Now this is the old method to get higher ranking in results page. Google algorithm is enough advanced to catch hold of such offender and can easily attract google penalties.
What to do after a Google Penalty?
Google penalty removal isn't always easy. It's important to know that there are two kinds of penalties: manual and algorithmic.
Manual penalties are handed down by a Google employee and are often given when your website is found to be doing something against Google's Terms of Service. Such manual penalties include a virus infection, cloaking, redirects, or buying links. When you receive a manual penalty, you will need to make an appeal to Google to reindex your website—that is, put it back into the search engine results—before anyone will be able to find you again.
On the other hand, an algorithmic penalty happens automatically, without manual intervention from Google. These are often the result of an algorithm change designed to rank websites of value higher than those with weaker content or relevance. Algorithmic penalties, like Panda, Penguin, and Hummingbird, may impact websites that have thin or duplicate content, keyword-stuffed copy, slow loading times, or a lack of incoming links. With this kind of penalty, you will still be ranking in search, but probably much lower.
Conclusion
The key to avoiding any type of Google penalties is to understand the emphasis Google puts on user experience in totality. While devising your SEO strategy, make sure you keep your end user in mind.
Create content for people, not Google. Build natural backlinks and make every effort to provide a smooth user experience to your visitors.
About the Author
Chandala Takalkar is a young content marketer and creative with experience in content, copy, corporate communications, and design. A digital native, she has the ability to craft content and copy that suits the medium and connects. Prior to Team upGrowth, she worked as an English trainer. Her experience includes all forms of copy and content writing, from Social Media communication to email marketing.