Most Underrated Changes of Google Ads in 2019
Published: February 27, 2019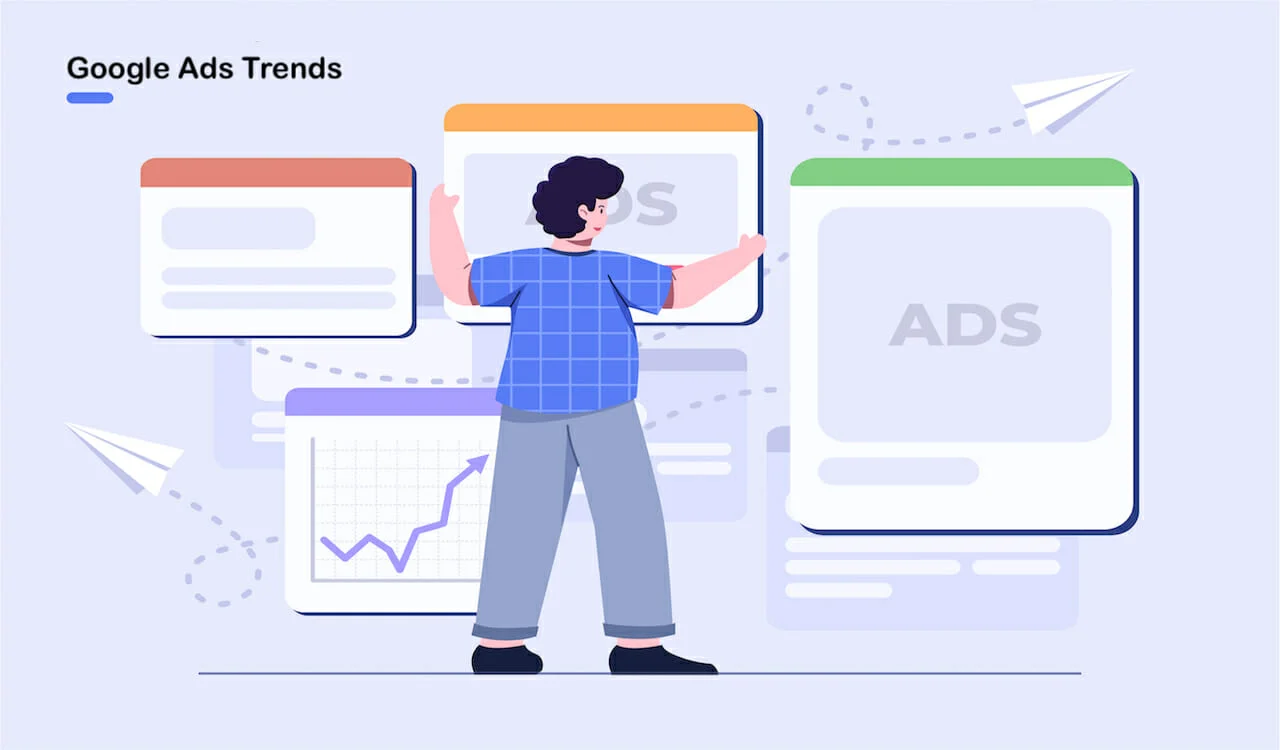 Introduction
If there is one thing Google is good at it is constant improvement of its products through updates. Google Ads is also a part of this product line. Google has dedicated a lot of resources to update Google Ads and make it more user friendly.
How are your Google Ads Campaign going?
Download 30 Points Google Ads Checklist to Run Highly Profitable Campaigns

Following are some interesting and impactful changes to Google Ads:
Target Impression Share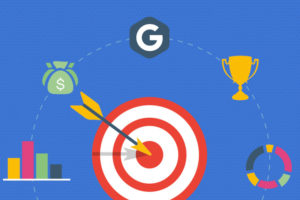 Image: Target impression share
Google just released a smart new bidding system called target impression share. As the name suggests this bidding option can be used to maximize your share of impressions against your competition. Meaning your ad will show up more.
With this bidding system Google will automatically set the bid to achieve the maximum amount of impressions on your ad. There are three options in this bidding system that you can choose from:
Absolute top of the page meaning the first position in paid ads
Top of the page meaning above the organic search results.
Anywhere on the page meaning ad can appear both above as well as below the organic search result.
As with other Automated bidding systems this option is set on the campaign level. This option does come with a bid limit and one should refrain from bidding too low as it can be counter-productive.
Top takeaways from this change:
Google is now leaning more towards terms like the absolute top, above the organic and below the organic and moving away from average position.
Google has put a lot of emphasis on the idea that machine learning and artificial intelligence is the future of Google Ads. Additions like this only further that point more.
Meet your New Best Friends (New Metrics)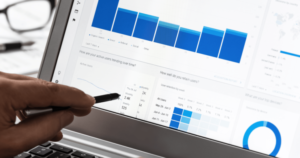 Image: New metrics
Average position metrics is confusing to say the least. Average position is supposed to show you the position of your ad on the search engine result page. Instead what it shows is the position your ad is on compared to other ads on the search result page.
Even if you get an average position of 1 and 2 you can't be sure that your ad is showing on the top of the search engine result page. This where the new metrics come in which are as follows:
Impression Absolute Top (%) – This metric shows the number of times that your ad impression appeared on top of the search result page divided by the total number of impressions your ad got.
Simply put this metric shows just how many times your ad was at the absolute top of the paid results above organic results.
Impression Top (%) – This metric shows the total impressions your ad got when it was on top of the organic results divided by all the impressions your ad got.
Search (Absolute Top) IS: This metric tells you if there is more opportunity for your ad to get the absolute top position. This metric is computed by dividing the total number of times your ad appeared on absolute top by all possible absolute top impressions.
Search (Top) IS: This metric tells you if there is more opportunity for your ad to get in top results of the search engine result page. This metric is computed by dividing the total number of times your ad appeared on top results above organic results by all the possible top impression.
These metrics will give us what we wanted from the average position in the first place and some more.
Call From Location Extension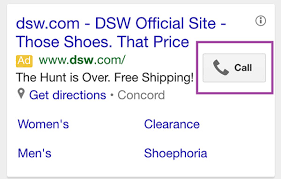 Image: Call from location extension
Calls from location extension can now be counted as conversions. You just have to enable account level call reporting. On default a call will only be counted as a conversion after 60 seconds.
According to Google you should measure calls over a certain time limit. As this will indicate that the conversation was of high quality and value to the customer.
But in case your goals are different you can set the time to your convenience. If you want to mark conversion as soon as the call is picked you can set the timing to one second.
Vertical Ads For Trueview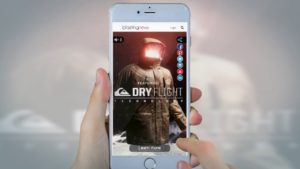 Image: Vertical ads for trueview
Youtube has been pushing to optimize its platform for mobile users for quite some time now. The latest of these efforts have come in the shape of Vertical Video ads.
More than 70% of youtube's total watch time is on mobile platform. A vertical video covers about 75% of screen without and 100% screen with full screen in portrait mode.
Vertical video ads are a great way to communicate with the audience in the way of their preference. This new update provides advertisers and marketers a unique way to connect to their target audience.
Responsive Search Ads

Image: Responsive search ads
A feature that the digital marketing world has been waiting for for quite some time and it's finally here. You can now add up to 15 headlines and 4 description in one responsive ad.
Google will then go on to try combinations of these 15 headlines and 4 descriptions. This is to determine which combination of headlines and descriptions work best to achieve customer's goal.
Apart from these features, responsive ads also provide more real estate on search engine result page as compared to expanded text ad.
Also the description limit is increased from 80 characters to 90 characters for responsive ads.
Google Ads Store Visit

Image: Google Ads store visit
E-commerce is big. There is no doubt about it. Ask anyone which sector is ahead in case of sale online or offline? And their answer would be online.
But according to survey done by Google only 10% of total sales are online. That means 90% of sales is still coming from stores. Even if sales are done offline it doesn't mean that Google has no part to play.
This is where Google Ads store visit metrics comes in. If a user clicks on an ad about a shop and then ends up visiting that store this is counted as a store visit. Google counts clicks from all devices like desktop, mobile, tablet.
Google uses location history to come up with store visit date. Due to the big concern regarding privacy all of this data is mixed into one large aggregate. In simple terms no one will be able to track activity of one particular individual.
If you are wondering, just someone being near a store would not be counted as a store visit. According to Google a lot of other factors play a crucial part in computation of store visits.
The data of store visit will improve with time. Google Ads team is working closely with Google maps which has the largest database about millions of stores and properties and their private borders.
Custom Intent Audiences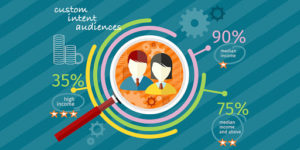 Image: Custom intent audiences
Deploying paid ads is an expensive endeavour. Every business tries to maximize benefits from their limited budget. Custom intent audiences are another boon to such businesses and marketers who want to gain the most out of their budgets.
Custom intent audiences bring a whole new focus and granular level to finding suitable audiences which in-market audience simply wasn't able to deliver.
This feature is Google's way to recapture the business it lost to Facebook because of Facebook's audience definition approach. Also this will help digital marketers of any skill level to be able to create and define their own audiences.
Conclusion
Google is improving its ads platform day by day. All these changes made by Google have for the most part made life easier for businesses and digital marketers alike. By looking at these past trends we may be able to predict what the future holds for PPC landscape.
About the Author
Chandala Takalkar is a young content marketer and creative with experience in content, copy, corporate communications, and design. A digital native, she has the ability to craft content and copy that suits the medium and connects. Prior to Team upGrowth, she worked as an English trainer. Her experience includes all forms of copy and content writing, from Social Media communication to email marketing.