Local SEO Lead Generation
Published: November 29, 2021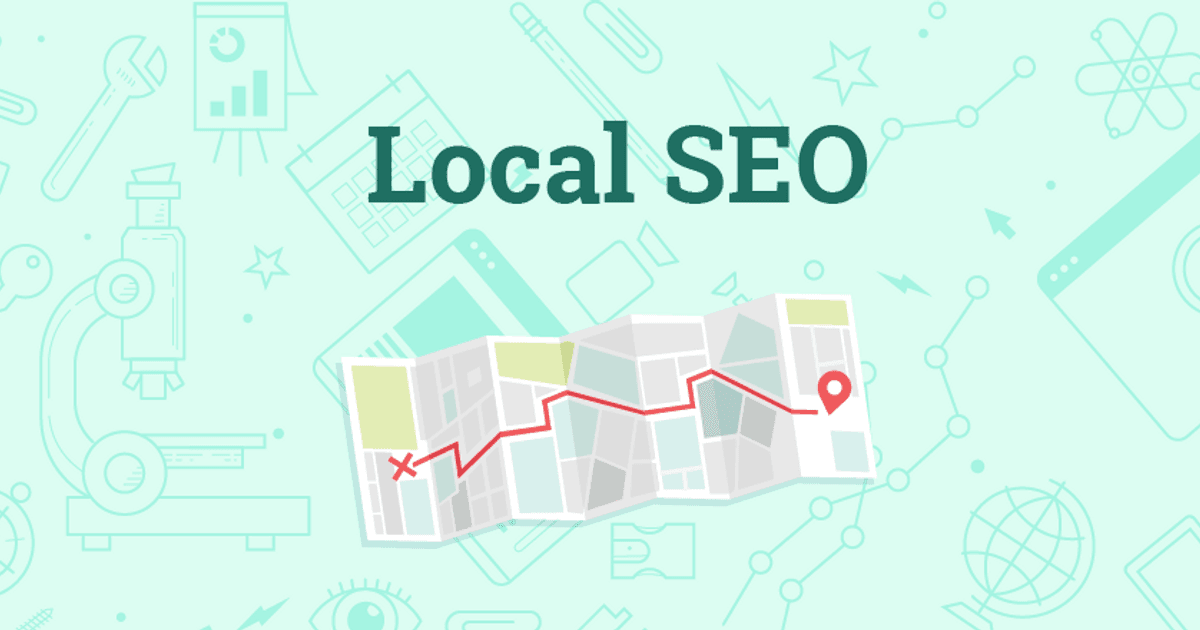 How often do we search 'Coffee shop near me', 'theatre near me', 'best suits near me'. Search engines have transformed our shopping behaviour. No matter what we want to buy, from a pair of socks to a dazzling pair of earrings, our go-to option is Google search.
Your customers are probably searching for your business right now! Local SEO is gaining popularity because of its immense capacity to drive footfall to your shop. Local SEO services allow local businesses to promote their products and services to local clients at the exact moment they are looking for them.
Local SEO lead generation demands a rock hard website of your business that dominates the search engine ranking. And how do we make that happen? Google My Business ranking.
Before we move on to Local SEO, you would want to know:
Difference between Local SEO and SEO
Regular SEO tries to get your website at the top of the search results for a certain language, either internationally or nationally. This has obvious advantages, as it has the ability to rank your website first in the world for the keyword you're trying to rank for. This is a big benefit for firms that sell products or services all over the world.
However, a major disadvantage of traditional SEO is that it exposes you to competition from all around the world. You're all working hard to achieve the same goal: high rankings on Google's first page for the same competitive keywords.
While acquiring global visibility through global SEO can be beneficial to some firms, it isn't always the case. It's meaningless to draw global traffic to your website if you're a local bakery business in any given city.
Even worse, if you try to rank for phrases like "best cakes" against cake and companies from all over the world, you're certain to fail. Not only is it foolish to try to rank for a term like that on the first page of search results, but doing so would also decrease your prospects of making local sales because your consumers won't be able to locate you. Your website will be dug too deep by competitors from all around the world.
You may virtually remove all worldwide competition by targeting keywords like "where to get best cakes in Mumbai," as opposed to trying to rank for "best cakes." That way, you're only competing online with real competitors in your area who are selling the same things.
What Google has to say about local SEO
"Local results are based primarily on relevance, distance, and prominence. These factors are combined to help find the best match for your search."
Here are 5 Local SEO lead generation strategies that will help you amp up the traffic to your business:
Website Optimization
Make sure your website is optimised for local SEO if you want to obtain more leads and calls. Your website is the only location where you have complete control over the storey and the user experience. Although social media is a changing target that serves as a terrific distribution medium and community tool, your website remains the 'engine on the train' that drives your lead generation strategies.
The material on your website should be tailored to the places you serve. Make sure your service pages are optimised for the local area. If you want to be seen when people search for "plumbers near me," you'll need to localise your website content by generating custom, local content that resonates with your audience and gives your company more credibility with search engines. Local SEO services place a premium on content with a local focus.
While having high-quality information on your pages is crucial, producing excellent blog entries is just as important. In the end, your goal should be to write for people first, then for search engines. This type of material is rewarded by search engines.
Google My Business is a free tool that allows businesses to manage their online presence across Google's various platforms, including Search and Maps and thus boosts local seo lead generation. It's a mix of a map, an internet directory, and a social media tool.
It's no secret that Google prioritises itself in search whenever feasible, but Google My Business has proven to be an excellent tool for small businesses! They've been steadily improving this platform to make it easier to use and more powerful, and in 2019 they launched short names, making it easier for businesses to share it with customers.
Businesses with an optimized Google my Business listing are 2.7 times more likely to be deemed reputable than businesses with an unoptimized listing. A Google company profile that is complete and accurate receives 7x more clicks, is 70% more likely to draw location visits, and is 50% more likely to result in a purchase!
You must claim your Google My Business listing (it's free) and configure it for your company.
Here are some tips for Improving Your Google My Business Listing:
Complete the form.
Check the address of your company (s)
Use the short name for your Google My Business account.
Keep track of your working hours.
Add images
Review management and response
After you've claimed and enhanced your Google My Business listing, you'll want to use the Google Maps Include API to embed an interactive map on your website.
Get Online Reviews!
Did you know that 84% of people trust online reviews as much as they trust a friend? In 2019, 82 percent of consumers check internet reviews while looking for local businesses, with 52 percent of 18-54-year-olds claiming to read reviews "always." Before making a purchase, the average consumer reads 10 reviews and spends approximately 15 minutes doing so.
It's obvious that what others say about you online has an impact on how potential customers connect with your company. Reviews are highly significant to Google and an important part in how they select who to show in local search results, just as they are to help potential customers build confidence in you.
The quantity and quality of those reviews are both critical. You must engage in active communication with your customers and respond to both positive and negative feedback equally. People are looking at you.
Your internet reputation is one of your company's most valuable assets, and there are a variety of URLs and online tools you can use to create shareable links for customers to submit reviews. Here's an example taken directly from Google: Create a link for clients to leave reviews on your website.
Take a NAP
Local citations, sometimes known as "NAPs," are local business listings and any internet mention of your Name, Address, and Phone number. Local citations can be found all over the web, from local company directories to other websites and mobile apps, as well as on social networking platforms.
These citations have replaced the Yellow Pages in terms of assisting Internet users in finding local companies and can also have an impact on local search engine rankings. Whether you want these ads to be public or not, you don't have much of a choice in many cases. Many directories will go out of their way to find businesses and list them.
You want to collect as many correct citations as possible for your company. A hundred correct citations is worth more than ten. There are several, relevant directories that you may be unaware of, but search engines are aware of. Google, YELP, BING, Yahoo!, YellowPages, Manta, and other third-party listing providers are just a few examples. Local citations can also be found through directories in your area, such as your chamber of business, local newspaper, and so on.
It's critical that your company is appropriately listed on as many directory websites as possible. It's fantastic if your consumers find you in these directories. That's even better. If not, these local citations can still be used to establish authenticity.
Backlink Building
Link building services are an important part of any effective SEO campaign. Local SEO includes a lot of link building. These are links from other local businesses that generate traffic back to your company's website, often known as 'backlinks.'
Backlinks, like local citations, are off-site indications that search engines employ to determine the trustworthiness of your website. Local businesses who wish to increase their local SEO should seek out links that are relevant to their area.
These backlinks can come from a blog in your sector, an online directory, a newspaper, and so on. These aid in the discovery of your business and, maybe more crucially, increase your Google and other search engine trustworthiness.
Each link counts as a favourable 'vote' for your website, which might help you climb the Local SEO 3-pack ladder. Even if these backlinks don't bring in a lot of new consumers, the authority you gain from search engines will help you boost your local SEO rating, so it's worth it.
It's ideal to have a balanced plan focused around earning links naturally through content marketing and social media when you first start your link building services.
Strong Social Media Marketing
There are billions of active users on social media, and social material scores well in search engines. It's easy to see why social media marketing should be incorporated into your local SEO plan.
You must communicate with new and existing consumers once you have optimised your website for local search, claimed your Google My Business page and started receiving good reviews, and obtained quality citations and backlinks to your website.
The most effective way to do so is through social media. Your company can communicate with consumers and prospects through a variety of social media outlets.
In conclusion:
Running a local business is difficult enough as it is, and we've been fighting a battle for exposure from day one. Local SEO lead generation is a major hit for businesses with a physical store. Customers are already searching, and we can increase our search engine exposure so that we may be found when they do.
FAQs
How does Local SEO improve for lead generation?
Local SEO allows you to target clients in your immediate area. Your prospective consumers are more inclined to believe your business is genuine if it appears on Google Maps or in a local search.
About the Author
Chandala Takalkar is a young content marketer and creative with experience in content, copy, corporate communications, and design. A digital native, she has the ability to craft content and copy that suits the medium and connects. Prior to Team upGrowth, she worked as an English trainer. Her experience includes all forms of copy and content writing, from Social Media communication to email marketing.