Google Ads Performance Max Campaigns: a Complete Guide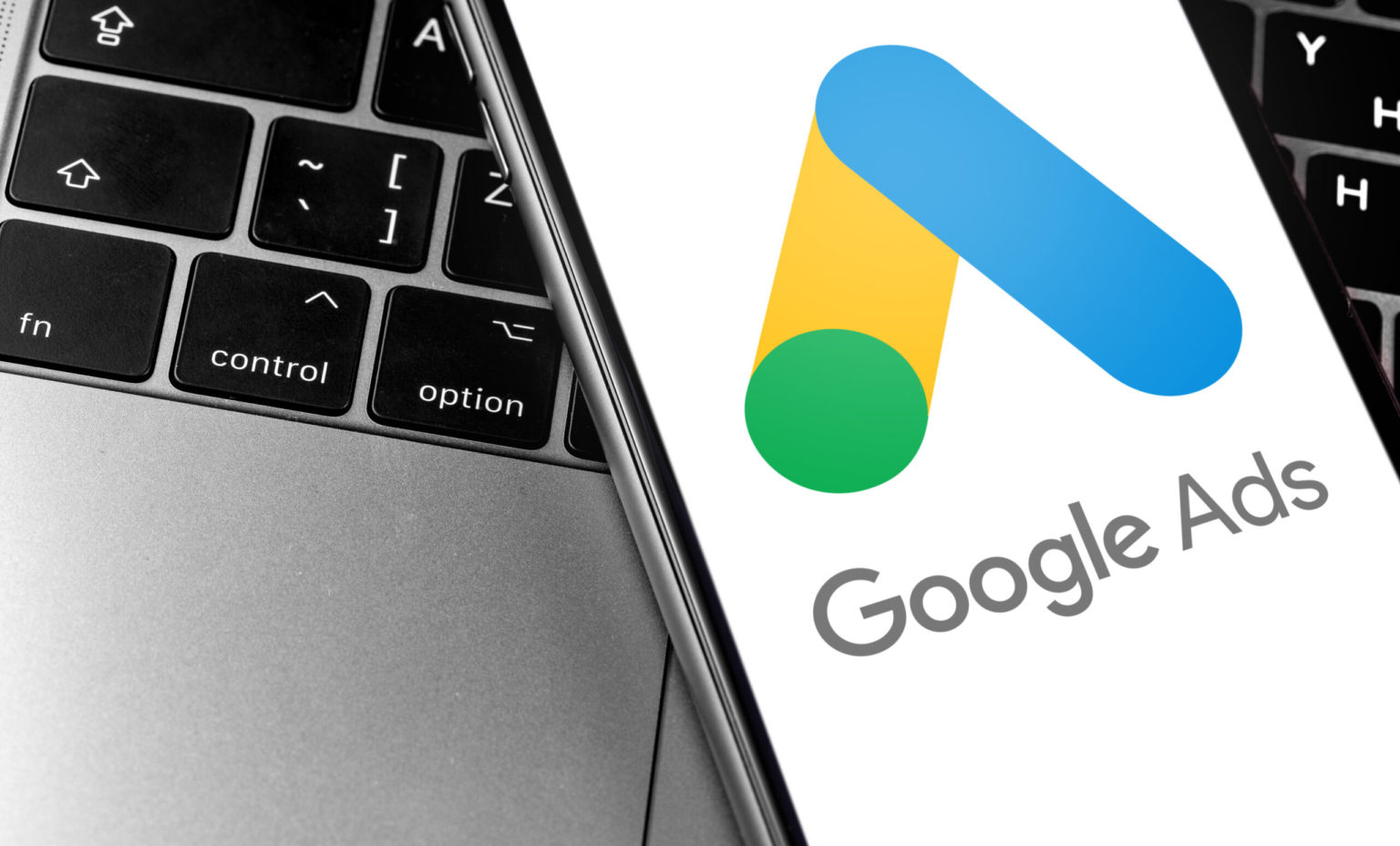 The Google Strategy arm has been planning and working on a fully automated Google Ads platform for the last few years. And Google Performance Max is a vital part of Google's futuristic vision and full automation.
Also Read

Grow Your Google Ads Account with these 6 Hacks

How Controlling CPL can Increase Conversions in Google Ads

7 Hygiene Checks before you Increase your Google Ads Spend to 8 Figure Budgets or More
Last year, in October, Google announced the roll-out of this new campaign type, Google Performance Max Campaign. Since then, the buzz has not stopped about its implementation, working, and how it is distinct from its other counterparts. And also, how it is going to impact the advertising performance and initiatives.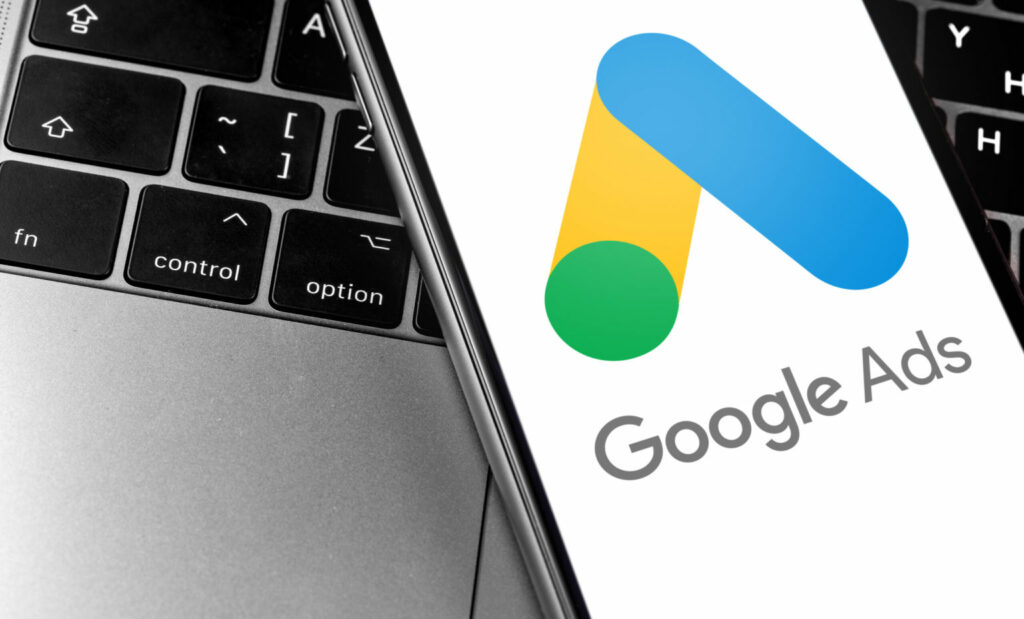 Here, we are trying to compile the information available on Google Performance Max, the pre-requisites, and how to start using this campaign.
What Is The Google Performance Max campaign?
The Google Performance Max Campaign is a completely automated new campaign type in Google Ads which uses Machine Learning (ML) and maximizes the performance by serving across all Google inventory and placements.
To create a Performance Max campaign, advertisers need to supply asset stock consisting of images, logos, ad headlines, descriptions, call-to-action, and videos.
And based on the campaign goals and objectives, Google creates an automated ad and serves it on multiple channels & placements with the help of the Automated Smart Bidding process. (Similar to Smart Campaigns & Responsive Display Ads)
How is It Different From Other Campaigns?
The core difference between the Google Performance Max Campaign & other Google campaigns is that Google automates the targeting and delivery of this campaign making it entirely dependent on the information in the assets provided by the advertiser.
Secondly, Google uses machine learning and smart-bidding for Performance Max campaigns based on campaign goals and serves the ads in Google inventory and placements covered by Search, Display, Discovery, Gmail, and YouTube campaigns.
Options And Takeaways: Performance Max
It is said that with the use of AI automation, the Google Performance Max Campaign strategy will ease out the entire traditional paid media planning, strategizing & scheduling.
Significant takeaways of this AI automation-enabled campaign type are the options it gives to choose marketing objectives, conversion goals set up, upload of first-party data, MI-based optimization across Google Inventory & channels, and receiving reporting data in Google Insights page.
While setting up the Google Performance Max Campaign, an advertiser can set a budget and choose the campaign objective with a bidding strategy. Product feeds and store locations can be added as per the campaign goals.
Bidding strategy options here consist of 'Max Conversions' and 'Max- Value' and it also lets you set the 'Max CPA or a 'Target Value/Conversion'.
The Google Performance Max Campaign has two options for Final URL expansion.
By default, Google can send traffic to the links it deems fit. Here we get the option of excluding certain webpage links which do not help in reaching our objective.
But the other option gives you total control to select the set of URLs you want the users to land on the website. Google's Product Management team of Search Ads and Experiences has communicated that "Insights Page will provide the information on how the automation is delivering results for Performance Max campaigns. Here an advertiser would be able to see a preview of how their ads are showing up in each channel, and information on the statistics on converting audience, trending search categories, auction insights, and top-performing creative assets."
How To Launch Your Performance Max Campaign
The first thing an advertiser requires to run the Google Performance Max Campaign is to request access by submitting an application form or via contacting a Google representative. Once you get the access you are good to go launching your first Performance Max campaign.
1. As you start to create the campaign, it shows a few options to select as a campaign marketing objective, which can be selected as per your campaign goal like 'Sales', 'Leads', 'Engagement', 'App Promotion', 'Local store visits and promotions' etc.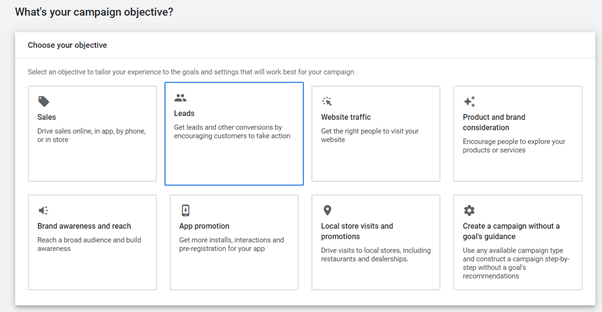 2. Next, you need to select the Conversion Goals for your campaigns. While creating the campaign, it shows a few options to select as per your campaign goal.

3. Select the campaign type as Performance Max.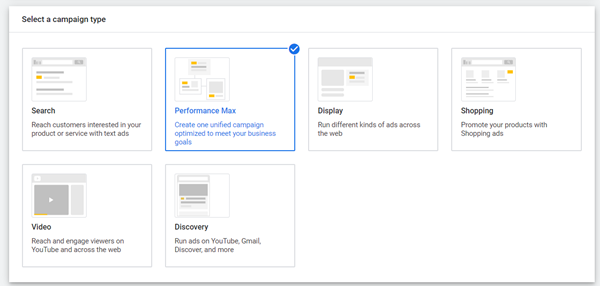 4. Next, select the relevant settings as we do, while working on other campaign types like selecting your target locations, language and setting Ad scheduling etc.
5. After that you need to set the Asset group by adding focussed Ad Assets and Creatives, as required.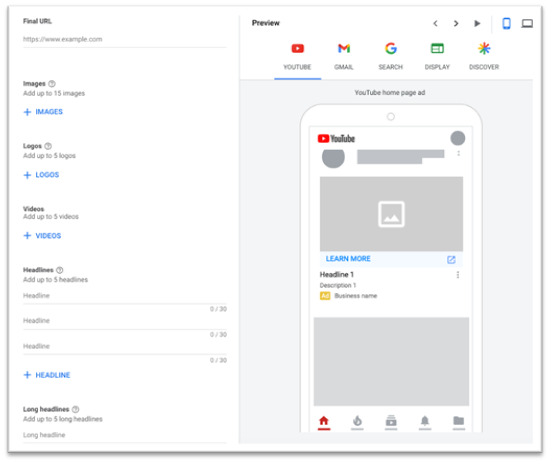 6. Lastly, you need to add the Ad Extensions, wherein you can add campaign-specific Ad extensions or apply the account level extensions used for other campaigns.
The Ultimate Test Of Campaign Results Of Performance Max
Eventually, the goal of advertising and marketing is leads or conversions. Hence, the results in the coming weeks and months will tell if the Performance Max conversions bring in 'just leads' or wins in fetching 'quality leads.'
We have the opportunity to use it on one of our clients in the finance vertical – and we will keep you posted in the coming blogs on the results of the performance campaign and whether it surpassed the success of traditional strategy-based campaigns.
About the Author
Chandala Takalkar is a young content marketer and creative with experience in content, copy, corporate communications, and design. A digital native, she has the ability to craft content and copy that suits the medium and connects. Prior to Team upGrowth, she worked as an English trainer. Her experience includes all forms of copy and content writing, from Social Media communication to email marketing.