Grow your Google Ads Account with these 6 Hacks
Published: March 11, 2019

In today's fast paced world of digital marketers, Google continues to evolve and make search engine optimisation for organic traffic interestingly responsive to keywords. The question here is what digital marketers ask themselves frequently – How to increase traffic for a Google Ads Account?
Is it by using keywords or specific products or services? Well, does the answer lie in using Conversion Rate Optimisation (CRO) to get validated results on Pay per Click (PPC) Ads or is the future leaning towards Organic Growth.
How are your Google Ads Campaign going?
Download 30 Points Google Ads Checklist to Run Highly Profitable Campaigns DOWNLOAD NOW
To grow a brand or increase ad visibility and enjoy products and services to gain market relevance, is changing.
Almost all e-commerce that's online needs to sell. To woo the right target audience for a seller is the ultimate goal. Products must move seamlessly through optimising search capacities.
Ever notice how Google always displays ads of products which are showing up on the top of the shopping list. That, of course, is subjective, depending on which products show up while looking for something to buy.
Most users end up clicking on interesting ads to explore and land on pages with new products. To be in top ranks means links and affiliate promotions. Of course, it takes time to reach this level for any e-commerce business; it zeroes in on leads which are potential conversions.
Potential leads would be directly linked to the type of content on the site. Is it relevant, meaningful and contextual? If not, then it's time to declutter the site and use quality content. Less is more, and it has much more traction in the online market space.
Most businesses today are trying to build a new site and discard old ones. This process, no doubt, leads to, losing data that is relevant and could have been useful in the future. As e-commerce start-ups begin a new journey, the obvious and vital exercise is to set realistic goals.
Setting 'smart' goals that will grow the business. Set realistic goals, and try not to compete with existing platforms, be an entrepreneur who can reach out to the potential customer. Keep the accessibility and changes easy to adjust, because a new business has many teething issues.
So, that businesses don't struggle to earn pertinent rankings of search engine optimisation platforms like many who have in the past.
Google continues to add a glossary of new and improved keywords daily. Thus, it is paramount that businesses keep track of the consistently evolving data gathered. It will further businesses and organisational goals.
The focus is on organic growth, and try a mashup of PPC and Organic! Run these separately to leverage the best of the results for good returns. It will possibly boost your profits in the long run.
So here are 6 hacks on how to nurture a Google Ads Account organically and drive traffic that is appropriate. Using the right tactics are linked to good performance and revenues.
Hack #1 – Focusing on long-term growth
More often than not Google introduces new tactical user based search engine features. In such a scenario, there are many options, and long-term growth is better when it comes to increasing traffic. Traffic and rankings play an essential role. To get the right traffic to a domain takes a long time.
Ever wondered how to land within top rankings. Try searching, and it will return websites that dominate over authority sites. These sites will create traffic because Google values authority sites. By using links on authority site which are valuable to Google; it optimises for better results.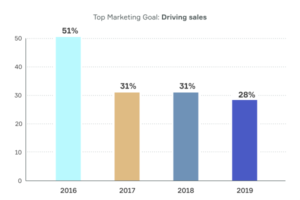 Image: Focusing on long term growth
So, more links to an authority site means more traffic, which is good for business. Have all affiliates like bloggers, influencers, marketers and associates link to relevant business pages.
More the number of users, the better it is. Google upgrades rankings and traffic flows in like magic. How does it work? It's because Google trusts sites with high traffic volumes.
Today, India is a vibrant business place with a growing economy despite market challenges and volatile financial conditions. India has a large population comprising of young professionals who have disposable incomes and are ready to spend. Therefore, it is essential that growing businesses stay agile and create contextual content.
Hack #2 – Develop high-quality content and promote it
In any online business enterprise, quality overweighs quantity, and compelling and relevant material are essential to building traffic. Remember that conversions are necessary. Without that, sales results in zero revenues. Relevant content makes up approximately 90% conversions and sales.
Thus, to achieve a validated customer base and experience growth; link your page to a major website. By attaching business and products webpages with – a significant site, the page exposes content to other mini-websites that will feature on the same page.
It is an excellent way to double or treble your promotions traffic. Ever wondered how some businesses are social media space guzzlers; it's because of good old relevant content written to reach the right audiences, really works.
Promote content that's worthy, and it will show good results without a doubt. Use any all types of social media to catch the popular trends.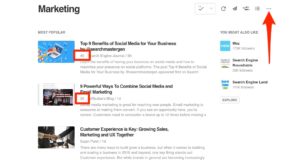 Image: Develop high-quality content and promote it
Social media is a great example when it comes to optimising product sales. One of the greatest examples of social media boosting traffic was when the world switched to social and digital media to gain popularity during the electoral campaigns; it changed selling and ideation of content relevance.
In some instances, users managed to boost traffic and ranking by simply using artificial intelligence to build traction to websites and profiles.
The economy in India is developing fast, and by using data from current trends, it is undoubtedly evident that the surge will continue. The millennials want to be noticed, and they need to know what is going every second of the day.
By continually tracking and finding what's trending, it makes it easier for authority or dominant sites to cause significant disruption. So, use authoritative sites and links to help get the top rankings.
Hack #3 – Writing content specifically for search engines
Ever -tried using meaningful content that compels the potential user (a customer or an end user)? What is meaningful content? Most e-commerce businesses have multiple products.
Which ultimately leads to customers searching for millions of products, resulting in millions of keywords. How to overcome such a massive number? It can be done, by using words which match with giants in the business.
Keep in mind, with over a billion people on the internet at any given point, use catchy keywords and match them with the dominant sites. Remember, going in for popular keywords and long-tailed searches may not get you the traffic you envisioned.
Try using keywords from your blog or product pages which describes the product. Use keywords that resonate with large businesses which match in language style and messaging from the business website.
That way Google search engines and other search platforms will help to find the right consumer or customer by identifying business webpages and increasing relevance.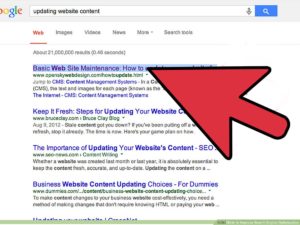 Image: Writing content specifically for search engines
Be careful who the target audience is – if it is rankings, then try not to write content related to traffic. Traffic related content is useful if the strategy revolves around 'go to market' schemes or new product rollout.
Rankings need to have specificity. Volumes in links with keywords and latest trends in topical search from known users and new user will raise business webpage rankings. Finally, rank #1 seems easy.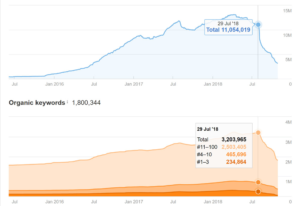 Image: Latest keyword trends
Google is using all the necessary algorithms to match and show the organic growth to the webpage and will optimise it if the right set of keywords are used. Using keywords aggregates search options. Consistently continue to create content which is written to gauge business revenues.
It will help build up a glossary of keywords which will organically grow traffic ultimately benefitting the business.
Hack #4 – Doing topic research instead of keyword research
Topic vs keywords or a combination of the two! What's the difference between keywords and topics? Let's say while searching for a product, only keywords are used, not the topic; then it becomes difficult to find the right source in some instances.
Since keywords may lose relevance while optimising search proficiencies, listing down important keywords and writing the description will maximise search results. Google will automatically identify and determine if its relevance.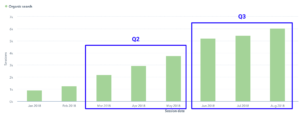 Image: Doing topic research
So, the combination of the two shows a rise in the search optimisation levels. That's because Google is identifying rankings and if the topic is of a higher rank or a popular keyword, it makes the whole exercise easier. Marketers are continually evaluating product rollout costs vs revenue streams.
The cost vs. revenue strategy will finally determine the quality of traffic. Better traffic raises rankings.
Now try a deep dive research on what is the remedy to build more traffic to the website. Most would recommend top ranking keywords, but that may not always suffice. List out the keywords used in the website; now combine those with top ranking keywords.
Once the lists are ready, write a topical search based on the combination of website keywords and top ranking keywords. Business revenues will show better results and traction will increase to the website.
Hack #5 – Editing old content and relaunching them online
Don't delete old content or discard it! Try to recycle and re-edit it. Works like magic for the business. Today, relaunching recycled content with added links and sub-topics are the best way to revive a lost cause.
Old content may have a high impact on keywords because it is the base of the business and the crux of its existence.
Combine the old with the new. Watch how the results of the efforts made come to fruition. Optimise some of the search topics, add more relevant keywords and specific content. Find old content by using the Google Search Console and sift through those that have a lower rank.
Upgrade all of the data that's been found in the lower rankings and the search results with more segments. Each segment can have more links, and applications added. Use a combination of long tail keywords and a mix of head terms as well. Notice how Google enhances the ranking over time.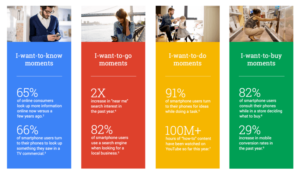 Image: Editing old content and relaunching them online
Relaunching content is a great way to regain market relevance. Watch how Google boosts search optimisation post revamped webpages are uploaded with added links. From a loss-making site, the business is suddenly booming.
Hack #6 – Running tests to improve your CTR
The click-through rate (CTR) exercise! An exciting and divisive way to optimise businesses and drive traffic and up the rankings. It is -the perfect way to kill two birds with one stone! When marketers plan website optimisation strategies, CTR features in their 'most important things to do' list.
And that is how it should be. As the population explosions happen, so does the growth of the business.
Moreover, with smartphones making headlines in new technology upgrades and aggressive market penetration the search engine optimisation platforms are discovering new and metamorphised keywords. These keywords will define the new order of things in the future.
Improvise importance of the of content upgrades with search analytics and find out where the business website CTR rankings stands at; in the middle of the charts or bottom of the list of rankings. After that, run search tests, and use Google's navigation search traffic – search analytics to gather the data.
Once the results are out, use it to define the meta description used, it will help in using relevant content with added enhancements. add links, and relaunch the site.
The next step is simple. Get as many people to log in using their unique IP addresses and treble numbers within hours. Impressed with the efforts and the results from the CTR? It is essential for businesses to upgrade websites and declutter, to stay relevant.
The dynamics of search engine optimisation is being tweaked or refurbished by Google almost regularly, if not daily. Focusing on the success of searching topical keywords combined with long-tailed keywords and mix head terms are best for reviving a dying website.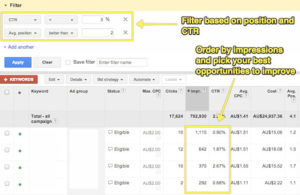 Image: Running tests to improve your CTR
Rounding Up
So, try to use the above 6 hacks to truly revolutionise the full potential of Google Ads Account Organic growth and watch the tidal changes that bring about traffic. The primary focus is on content. It remains to see how products and services are being utilised in a market burgeoning with new products.
Continuously renew content goals and strategies. By constantly rewriting old content and harnessing the power of all the keywords and meta descriptions of the previous website will get more relevance.
The idea behind winning the game is to keep doubling and trebling content details. Add more links which eventually leads to adding users too.
Leverage the potential of Googles search engine optimisation to find the right target markets and dominant site.
It can only be helpful to any e-commerce business if there is a substantial amount of efforts made to connect to the right space in the business world. Trends change daily; it is essential to stay agile. The latest content covers more contextual and real-time experiences.
Therefore, build a robust and seamless connection with the market. Strategies and goals planned to keep the business alive and vibrant has to be carefully thought out by digital marketers. Enjoy these ideas and there will results that will change how the industry is evolving into a new improvised space.
About the Author
Amol has helped catalyse business growth with his strategic & data-driven methodologies. With a decade of experience in the field of marketing, he has donned multiple hats, from channel optimization, data analytics and creative brand positioning to growth engineering and sales.