Email Marketing Growth Hacks Complete Guide
Published: November 9, 2021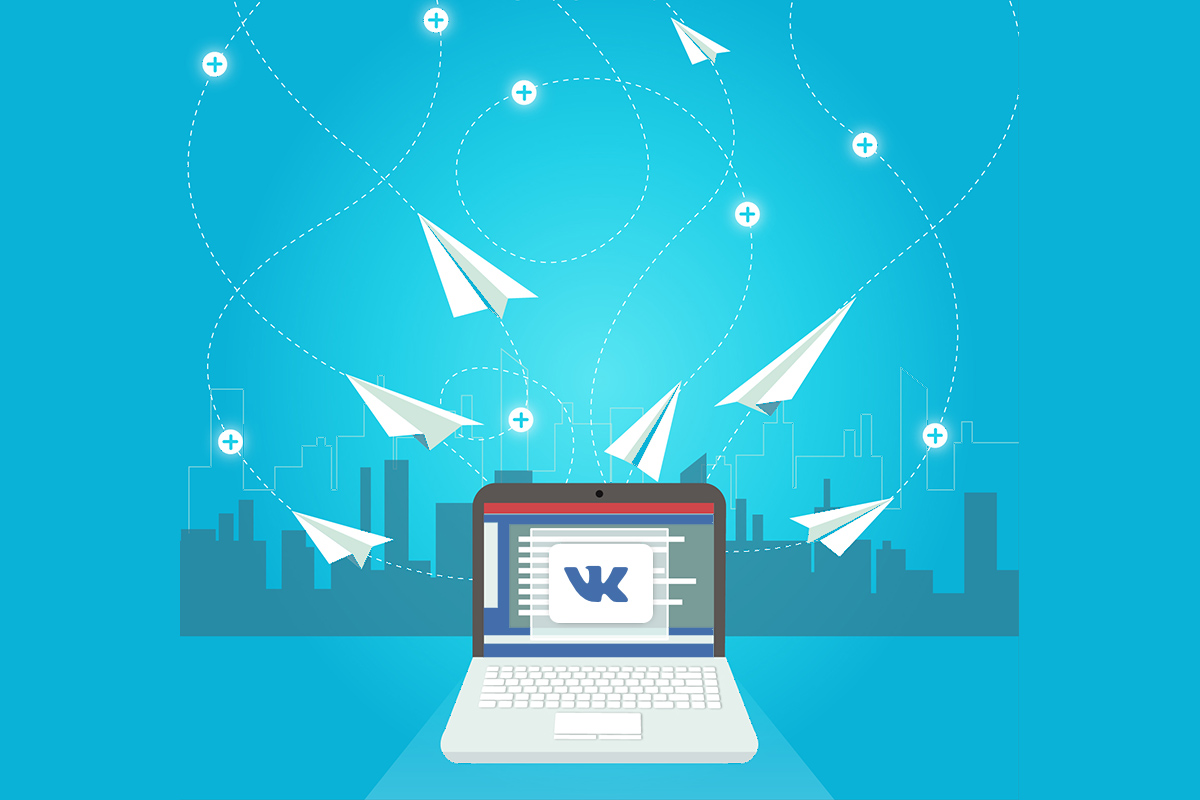 Customers don't sign up for email, they sign up for your brand.
Email marketing is one of the most effective business methods available. It doesn't matter if you're a big company or a tiny one. It is a powerful communication tool that promises attention, new customers and the ability to retain the loyal ones. Although email marketing is a long-term plan, there are ways to speed up the growth of your list and improve the efficacy of your communications.
There are numerous case studies and statistics that demonstrate the success of email marketing. But how do you go about achieving that level of success for yourself? The first step is to understand that email growth hacking is a work of precision, creativity and right timing.
Many business owners find that pursuing growth through email marketing requires a lot of trial and error. The good news is that you can use a variety of growth hacks to watch your campaign conversions rise. Mastering the art of writing emails that convert to identifying the optimal times to send emails and sticking to a consistent routine are a few important pointers to keep in mind.
Why Is Email Marketing Important
Here's a powerful fact that will make you want to run to email growth hacking right away.
Every 1 dollar invested in email marketing is 35 dollars in return.
Email marketing has proven to be one of the most cost effective methods of marketing. Ditching the traditional email marketing methods, the new gen marketers have given birth to innovative email marketing strategies that have had a positive impact on organizations' revenues.
It is crucial for creating relationships with potential customers. Email marketing allows you to speak directly to prospects, leads, existing customers, and even past customers in their inbox at a time that is convenient for them. Thus, making emails approachable and friendly.
Email Marketing Growth Hacks
Here are the top email growth techniques that can help you achieve your goals:
Automated Emails – A Saviour
It's a given that business owners are busy people. This is especially true for small business owners who do not have marketing personnel to assist them. Email marketing automation comes in handy in situations like these. Automation is likely to be the growth hack with the most noticeable results. According to an emailmonday research, 75% of marketers utilise marketing automation solutions of some kind.
Automation is a fantastic tool for freeing up time so you can focus on other things. It's also necessary for maintaining and building consumer relationships. You can create templates, personalise your messages, and send emails at any time by automating your emails.
Many marketers think of email marketing automation as if it were a full-time staff. It does a fantastic job with very little effort on your side. The relationship between the customer and the brand should be gradually built through a series of emails. Before we dig deeper into the email marketing growth hacks, let's take a look at the general flow of emails.
Here's an example of an automated email flow.
The introductory/welcome email
Welcome emails are so significant that they get four times the number of opens and five times the number of clicks. Welcome emails not only extend a nice welcome to your new subscribers, but they also give them with relevant content at the correct time, when they are psychologically prepared to receive it.
Lead nurturing email
Once you have hooked the customer to your brand, you have to take a step ahead and make a subtle pitch. A lead nurturing email is an email sent by marketers to guide users through the lead funnel to decision. These emails are intended to provide further information on a product or service while highlighting its top characteristics.
The final pitch email
You worked on your pitch and dropped it in at the right time. However, not all of these leads have turned into clients. They want to consider their options and be persuaded before committing to you. You'll need a lead nurturing email flow to improve your chances of converting these acquired leads.
The goal of this email advertising approach is to further educate the prospect, increase awareness of your company and products, and establish trust. All of this increases the likelihood that the lead will purchase from you.
Email Subject – The Eye Catcher
Because subject lines are the first thing a subscriber sees, they must be engaging enough to entice them to click. It makes no difference if you have a well-crafted email body. If your subject line isn't compelling, your open rates are likely to remain low. As a result, a significant chunk of your subscriber list will be missing out on your communications.
So, how can you determine if your email subject lines need to be optimised? Although there is no one-quick-fix to this question, make sure the subject line has the following traits:
Short and simple:
Never go above one phrase in length. Let's face it: how likely are you to open an email with a subject line that contains two or three complete sentences? Five-word subject lines are the most effective, according to Instapage, resulting in a 15.9% rise in open rates.
Make them feel special:
According to data from Yes Lifecycle Marketing, tailored subject lines can result in a 50% increase in open rates. Millennials are the generation most likely to respond to tailored emails. So, if that is your target audience, pay special attention to this aspect.
Add value to your email:
The average consumer receives at least a dozen emails every day, indicating value. To stand out in the subscriber's inbox, you'll need a subject line that offers a strong value proposition. If subscribers open the email, the subject line should immediately indicate that there is something in it for them.
Here are some examples of excellent subject lines –
The on-point subject lines: No beating around the bush but simple and straight-to-the-point email subjects can help you improve the click through rate. These subject lines work better when you have a specific message to convey.
For example:
Hey, your personalised Merchandise is ready to be shipped!
Our brand new collection of apparels is out for grabs!
The subject lines with numbers and figures: Convey exactly what they are going to get from the email. In addition to promising a quick and easy read, numbers are quicker to absorb and generate curiosity.
These subject lines are very precise, for example:
7 tips to grow your social media marketing presence
5 effective hacks to create a perfect growth strategy
The personalised subject lines: Don't you feel special and important when addressed by your name? Personalised emails tend to catch the attention of the reader and give a sense of direct communication. Emojis are also a fun way to add a personal touch to your subject line.
For example:
Hey Joseph, here's how you can be the next marketing expert! 💡
Charles, can we have a minute?
Avoid Ending up in the Spam Folder
This could be one of the most underrated email marketing growth hacks. The sad truth is that no matter how well drafted your email draft is, it may end up in the spam folder if your subject has any suspicious words that are barred. Stay clear of words that may dump your email in the spam folder, such words, referred to as 'Spam Triggers' can wound your brand's image.
For example:
Get FREE merchandise, just subscribe to our newsletter.
50% off on all products! HURRY
Some of the other spam triggering examples are:
Manipulative: Raising a sense of unnecessary urgency.
Clingy: A desperate tone or statements that are Clingy: a desperate tone or statements that are
Pushy: Being too forceful is sleazy.
Cheap: Everyone wins because there are no pre-qualifications.
Unrealistic: Statements that are too good to be true are referred to as far-fetched.
Fishy: statements that are ethically or legally problematic.
The Humour Factor
This is one of the effective email marketing growth hacks. Gone are the days of boring emails! Craft an email that suits the liking of the new generation which is engrossed in memes, funny videos, etc. and besides, who doesn't love a pinch of humour!
Because they don't want to take any needless chances, many firms, especially start-ups, compose their emails in a formal tone. However, humour can help you make a good first impression and build long-term relationships with your readers/customers.
The use of humour aids in the development of a strong relationship with subscribers. They'll open each of your emails because they're looking for something both useful and relaxing. It can also be used to dissolve marketing intent. There are a variety of ways to include comedy in emails, but using graphics is perhaps the most effective. A GIF or a meme may brighten up any email while also acting as an icebreaker for new subscribers.
A Well-Formatted Email Never Fails
Email writing is an art, and mastering it needs knowledge and practice. Use segmentation, tags, and lists to grab attention with your personalisation. Highlight the important keywords, use bold, italics and other formats to drive the attention of your audience at the right spot.
A well-formatted email is visually appealing, thus, creates a lasting impression on the readers. Not only does the email look clean, but it also helps the readers understand the purpose of your email. Such emails improve the readability of users and save time and effort for both the reader and the recipient. Not to mention, well-formatted emails go a long way in creating a brand impression.
Don't Forget About The Dark-Mode
Almost all the new devices support the dark-mode, a new feature that allows the user to shift the background of the screen from light to dark. If you are using images or any visuals in your email, make sure they can be just as easily viewed in the dark mode.
The dark-mode tends to change the entire outlook of the email and can also impact the font colors, the bold text of an email. Be sure to check any color or background color with a CSS property of background, color, background-color, or an HTML attribute of bgcolor or color.
Keep In Mind The Mobile View
As the majority of people read their emails on their phones, it's critical that your emails are mobile-friendly. Users are inclined to dismiss emails that are poorly designed without hesitation. So, if your emails aren't already mobile-friendly, making the necessary changes should be at the top of your priority list.
When it comes to mobile email optimization, there are a few things to keep in mind:
considering your columns to make them suitable for small screens
Other than this, you should also think about the rest of your audience. Don't forget about the old-schoolers who check their emails on a desktop or laptop computer. You must ensure that your emails are prepared correctly for all types of users and devices.
Highlight the Call-to-Action
Without a call to action, one of the most critical factors that encourages users to click on your links is missing. Make sure you have a call to action button or a link in your email, regardless of whether you use a button or a link. CTAs that are clearly phrased tell readers exactly what to expect when they click and why they should take action. CTAs that urge a purchase, CTAs that collect feedback, and CTAs that focus on results are all examples of CTAs.
It's important to keep it basic when crafting intriguing calls to actions. You don't need to employ difficult phrases or cause the reader any confusion. Simply explain what you want them to accomplish and what they would gain if they agree, and that should suffice.
In Conclusions
If you're a business owner who hasn't yet tapped into the power of email marketing, now is the opportunity to do so. All of the email marketing growth hacks listed above can help you swiftly expand your mailing list and boost your conversion rates.
Because email marketing isn't the same for every company, you should always evaluate what works best for you. This may be accomplished by experimenting with and perfecting tactics until you have a system in place that will keep your subscribers interested and your business thriving.
FAQs
Is email marketing growing?
Email marketing has existed for quite some time. It's altered and evolved over time. Thanks to its cost effectiveness and its power to appeal to the customer, email marketing has remained effective and even grown in popularity.
Is Email Marketing effective?
Absolutely, Yes! Email marketing can be a highly efficient way to engage with clients when done correctly, and it should be a part of practically any small business marketing strategy.
Which Are The Most Effective Tools for Efficient Email marketing?
The most effective email marketing tools that are trending in the market are Hubspot, Mailchimp, AWeber, Sender, Sendinblue, Omnisend, SendPulse, etc.
Also Read
Why Email Marketing Is Important For Your Business
Incredible Free Tools for Email Marketing
About the Author
Chandala Takalkar is a young content marketer and creative with experience in content, copy, corporate communications, and design. A digital native, she has the ability to craft content and copy that suits the medium and connects. Prior to Team upGrowth, she worked as an English trainer. Her experience includes all forms of copy and content writing, from Social Media communication to email marketing.