10 Top Dominating SEO Trends in 2022 You Need to Know
Published: February 6, 2019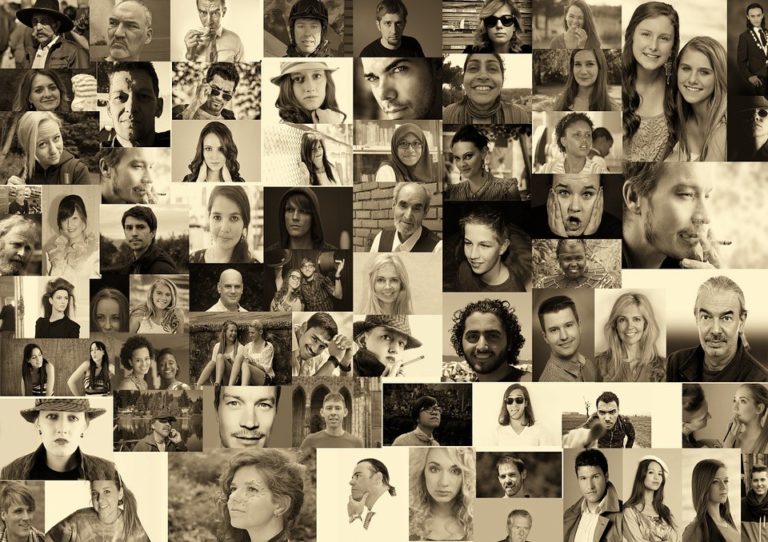 2019 has arrived and it's time to take a look at what's ahead in front of SEO professionals this year. There are over 200 factors in Google's algorithm which makes it a complex science.
Since search engines are trying to enhance the quality of search results, some ranking factors are becoming less relevant while new ones are arising out of nowhere.
To keep you ahead of the competition in 2019, here's a list of top SEO trends and techniques. In this article, we will take a look at the top 10 SEO trends in 2019 and how they affect your business.
1. Understanding the audience and user objective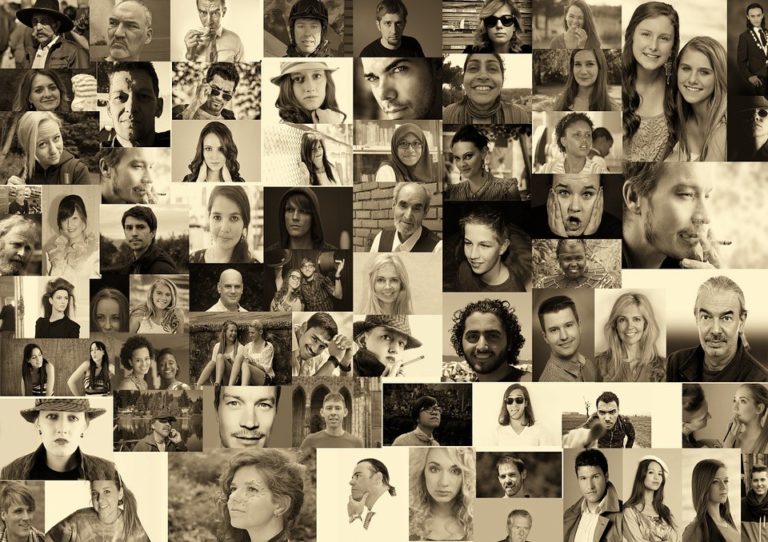 Image: Understanding the User Objective
It is very important to know what is the preferred format for the audience – be it text, image, audio or video. According to the experts, knowing this will be the most crucial information and would prove to be one of the best SEO trends in 2019.
One must understand what a user is expecting when he searches for a particular query and then provide them with a relevant answer in a simple and understandable form.
The preferences, tastes, and interests of the audience are ever changing and it is really important to adapt to these changes quickly. No matter how well the content is written on your website but if it is targeted towards a wrong audience, it will not be able to bring business for the company.
Thus it becomes extremely crucial for the companies to identify the right audience and create the content accordingly.
2. Structured Data
Structured data comprises formatting HTML using a specific vocabulary, which helps search engines to interpret the content on your website and display it in a particular way on SERPs. It is one of the important SEO trends to watch for in 2019.
Google does not consider structured data as a ranking factor but it's still important to focus on structured data as rich snippets help to increase the CTR (click-through rate) by 30 percent as compared to Knowledge Graph panels.
It also gives you an opportunity to stand out from the competitors, thus helping to increase the traffic on your website.
There are various structured data formats available on the web but most SEOs prefer Schema.org. After implementing structured data on your website, you can check if rich snippets show up on SERPs with the help of Rank Tracker tool.
It is advised to use JSON LD format because it enables developers to organize and connect data easily. It helps to create high-quality structured data without creating a misleading experience for users. It also helps search engines to understand your web pages more effectively.
3. Enhancing Website Speed
Speed is one of the best SEO trends in 2019. It's not just a ranking factor, but it also happens to be one of the major UX factors. But what should be the ideal website load time? Google expects the pages on the website to load in less than 3 seconds.
There is a tool Google PageSpeed Insights which you can use to scan your website. It finds out the factors that are causing your website to load slowly and it gives necessary advice to improve it. You can access this tool here-https://developers.google.com/speed/pagespeed/insights/
What to do about it?
The first step requires you to take Google's page speed test. You must check the speed for both the devices – desktop and mobile. If the speed is less on either or both, then you must report it to the developer and ask him to make necessary changes in order to increase the speed.

Image: Page Speed Test
4. Voice Search
According to a Google report, 40 percent of adults and a whopping 55 percent of teenagers are using voice search on a daily basis. The voice search ratio is increasing faster than type search. This is one of the SEO trends that is likely to gain momentum in 2019.
Voice searches consist of conducting new keyword research altogether as voice searches consist of normal, conversational sentences as compared to the odd sounding queries in type search.
You can make use of tools such as Keyword Shitter and Answer the Public to find keywords for voice searches. These tools are very helpful in suggesting voice-based queries.
Also, websites that are not secured won't show easily in voice search results. Hence it is advisable to make your website secure.
Google is also planning to give voice search in Google Search Console.
How to approach keyword research in voice searches?
Use Rank Tracker tool to find out what questions users are likely to ask while performing voice searches. Here are the steps –
Open Rank Tracker, go to Keyword Research and click on Suggest Keywords.
Go to the list and select Common Questions method and type your keywords.
The tool will suggest hundreds of questions in a minute, which you can target.
Want to multiply conversions and drive more traffic to your website?
Sign up for this fantastic SEO checklist
5. Mobile First Indexing
There has been a huge increase in voice searches and more than half the searches on Google are coming from mobile devices. So it becomes imperative for companies to focus on mobile friendliness.
Mobile friendliness is also one of the important ranking factors and you can't afford to overlook this factor in 2019. This SEO trend is likely to stay for a very long time.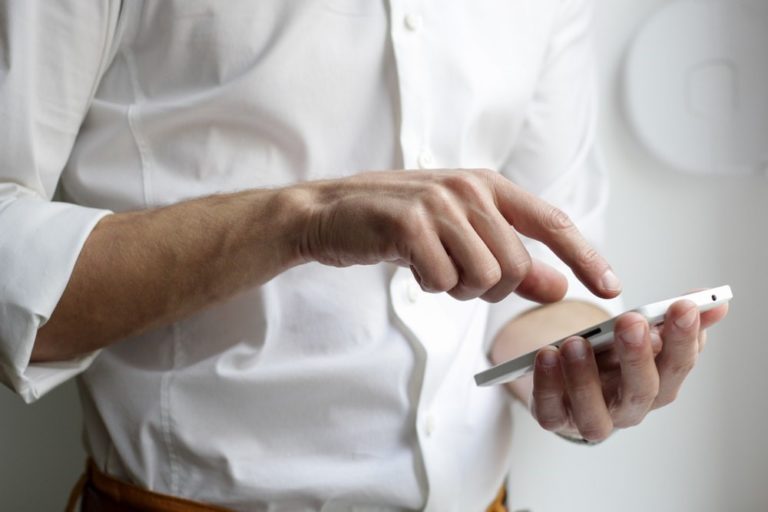 Image: Mobile First Indexing
How to go about it?
Check if your website pages are mobile friendly. To conduct this use Google's mobile-friendly test. The test will return problematic factors if any and will give the advice to fix them. Convey this to the developer and repeat the test once necessary improvements are made.
6. Linkless Mentions
For many years, search engines have been trusting businesses on the basis of backlinks, hence SEO managers are spending a lot of time optimizing backlinks. But things have changed and linkless mentions are becoming one of the most important off page SEO trends.
Search engines are capable of recognizing brand mentions through which they can determine the authority of a site. Bing has already confirmed that they are using unlinked brand mentions for ranking. SEO experts believe that Google would be doing this too. Thus focusing on this SEO trend becomes crucial.
What can be done about it?
Along with a backlink checker, use tools to find brand mentions and product mentions of your company. Awario is one such app which can help you determine the most authoritative mentions of your brand or products.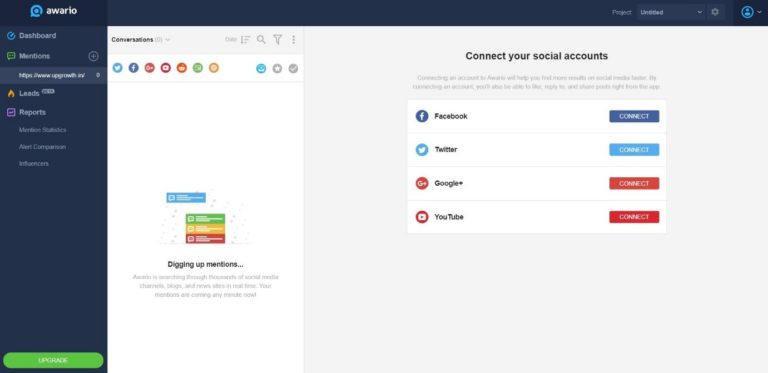 Image: Brand Mention Finder
7. On-page optimization
On-page optimization will continue to dominate in 2019 as well and will be one of the most vital SEO trends. Even today, we are witnessing phenomenal results for websites that are only focusing on on-page tactics. On-page optimization is going to stay a dominant factor when it comes to ranking your website.
On-page optimization is not a 'set it and forget it' tactic, but it's a continuous process. Following are some of the on-page website optimizations:
Write content in such a way that it answers most common user questions.
Ensure the internal searches on the website are providing relevant results.
Shorten the conversion process.
Ensure that the restocking process is easy for repeat customers.
Provide good customer support and respond quickly to all the queries by customers.
Use chatbots to answer basic and most common questions by customers.
8. Creating Exceptional Content
It is said that content is the king. In 2019 too content will continue to rule. Google is focusing more on evaluating the content quality in order to rank the websites. In 2018, it was observed that sites which provided quality content soared in rankings while the ones with poor quality content suffered.
This means if you are creating content with the sole purpose of keeping your blog alive, then it won't help to improve ranking. You need to create content which helps in solving problems and connect with people.
Conduct research and find out the most common problems that people face. Create content that will help to resolve these problems. This would help to draw a huge amount of traffic on your website. Focusing on this SEO trend would really help to improve your ranking.
9. AMP- Page Speed Boost
Mobile optimization is one of the major standards for the creation of new websites. With Accelerated Mobile Pages (AMP), you can make your mobile pages load faster than ever before. This is one of the most ignored SEO trends in the past but companies should really focus on this.
AMPs are a fundamental part of Google SERPs. It is expected that AMP will gain a large momentum in 2019. Even though AMPs are very useful, not all websites should use it due to its limitations.
AMPs do not consist of images and structure but contain only pure text, that's the reason why AMP pages load so quickly. But new websites should make use of AMP as it will help them to rank their pages at the top of Google SERP in mobile devices.
10. Intense Competition
2019 will witness the most intense online marketing competition than ever!
Many businesses are turning towards online marketing. This will create competition amongst businesses not just in the real world but also in the digital world.
Not only that, companies will need to compete with huge MNCs who have a dedicated marketing team for their business. This is one of the major reasons why small businesses are hiring professional marketers.
The companies which are new to digital marketing can be assisted by digital marketing firms. They can help them with various fields like social media platforms, keyword optimization, research and new strategies for the growth of the business. This will prove to be one of the most used SEO trends in 2019.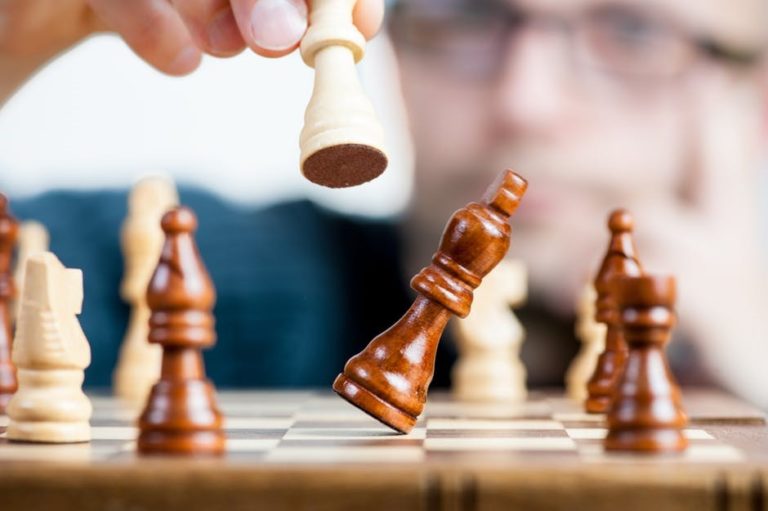 Image: Intense Competition
With increasing competition, it becomes difficult for a company to manage the products and services on one side, and digital marketing operations on the other side. Hence it is advised that a business should hire a digital marketing firm for online marketing.
Conclusion
These are the top 10 SEO trends on which you need to focus a lot because it will not just help you to increase your rankings but also help you to grow your business.
SEO is a continuous process and if done properly, you'll surely reap benefits out of it.
About the Author
Amol has helped catalyse business growth with his strategic & data-driven methodologies. With a decade of experience in the field of marketing, he has donned multiple hats, from channel optimization, data analytics and creative brand positioning to growth engineering and sales.