10 Reasons You Should Hire a Growth Hacker in your Digital Marketing Team to kickstart your Startup Business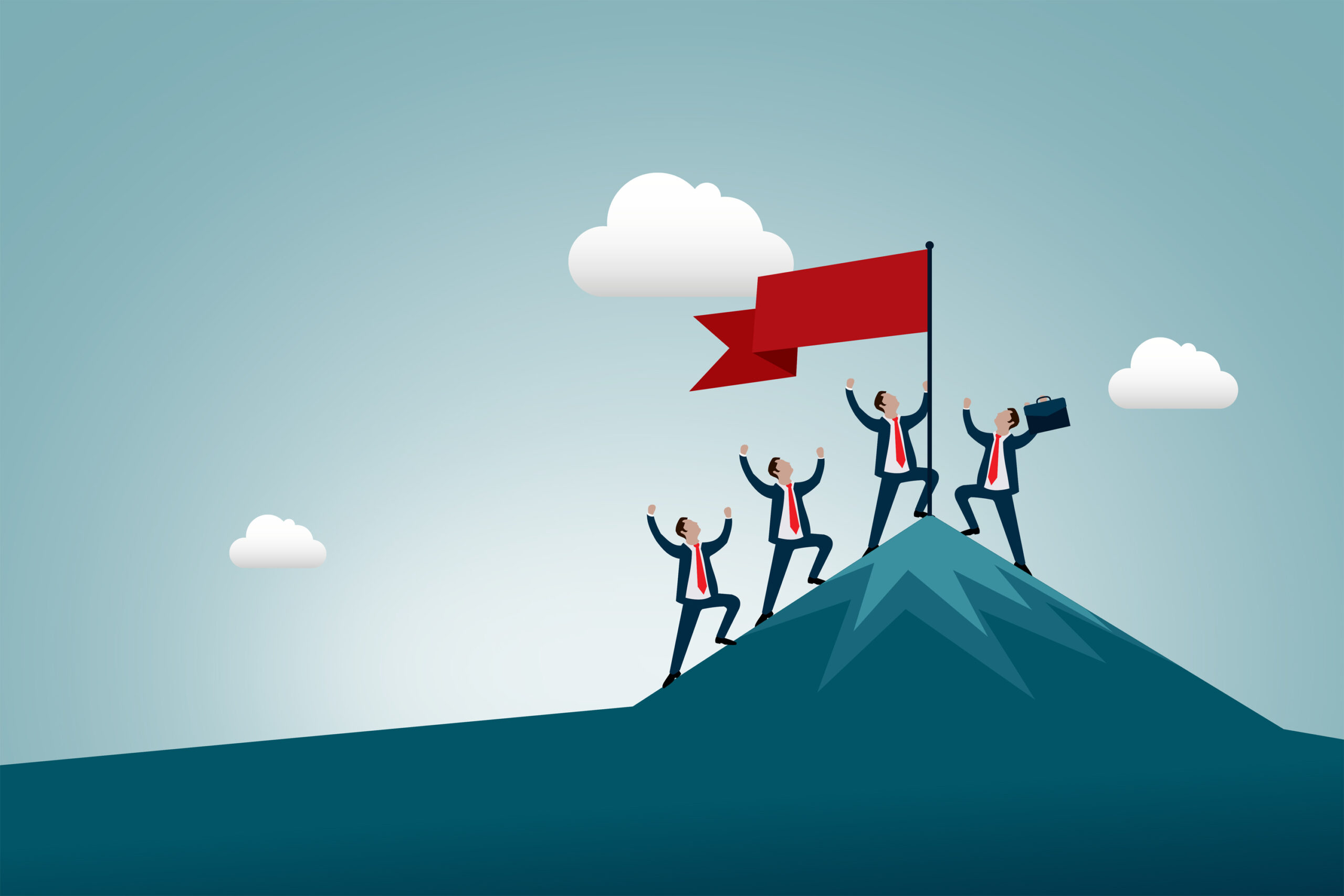 The term 'Growth Hacking' was first known to the world of marketing in an article entitled"Find a Growth Hacker for your startups."
Sean Ellis first introduced Growth Hacker as a term in 2010. It is defined as a person whose primary marketing focus is growth.
Growth Hackers have a dedicated role where they work closely with the various departments within the organization. All their techniques are dependent on their potential impact on scalable growth.
Necessity of Growth Hacker in Your Digital Marketing Team – An Overview
Growth Hacking is emerging as a combination of traditional and innovative marketing experiments leading to business growth, especially for startups where the goal is rapid growth at an early stage launch phase.
As a startup marketing strategy, growth hacking allows small businesses or startups to find the most effective marketing channels to take advantage of different tactics to improve traffic and online visibility. Thus, this connects with the audience and scales the business.
If you're just starting out or you need to overhaul your existing marketing strategy, make sure to familiarize yourself with these 7 important marketing metrics:
Why Focus on Growth Hacking Techniques?
Because, Growth hackers use the tactics to improve your traffic and online visibility, besides implementing tools to measure the success of your business. The advantages of growth hacking techniques include the following:
· Locating where your target audience is spending their time online
· Growth hacking tools make your visibility grow in the market while reducing the costs incurred for digital marketing techniques.
Read: 91 Growth Hacking Tools every Growth Hacker must have
Growth Hacking Techniques – An Outlook
Growth hacking cannot be looked at as a combination of tools and techniques like other forms of marketing. It is different because it allows startups with few resources to work on their marketing strategies in an accelerated manner.
Marketing automation is an important part of growth hacking, and it is continually receiving immense popularity among digital marketing specialists, professionals that permit sales and marketing departments of any company. This is so because automation helps to create, initiate and automate internet-marketing campaigns and sales activities to expand profit and boost productivity. Thus, the role of growth hacking has become more important than ever in the field of digital marketing.
Ten Reasons for Hiring a Growth Hacker in your Digital Marketing Team
Many startups and business enterprises do understand the meaning of growth hacking, but they do not necessarily understand how to use the growth hacking techniques by hiring the services of growth hackers in their digital marketing team.
Growth hackers, as professionals, use their knowledge of the product and distribution networks to find better, technology-based avenues for growth. By hiring a growth hacker in your digital marketing team, you can utilize the benefits growth hacking techniques.
Want To Know More
Read: How Growth Hackers are Different from Digital Marketers
For instance, the best way to get instant recognition is through Social Network profiles such as Facebook, Twitter, Google+, LinkedIn, etc. These social networks value interest and originality that your brand can generate.
With a well-designed social strategy, a powerful, direct and attractive message can be a fertile ground for your company. A professional growth hacker will take the advantage of social media to send a powerful message using a specific language to turn the message into an event.
The Top Ten Reasons for hiring a Growth Hacker in your Digital Marketing Team instead of a Traditional Marketer:
1. Growth Hackers Have a Different Vision and Set of Tools –
Traditional marketers stick to a set of strict standards that have already been proven and applied. Whereas a growth hacker, through his innovative thinking will set into practice a new manner of accomplishing the goals. He will not hesitate to use a different set of tools or vision that is not in sync with the usual norm. This type of innovative thinking definitely sets them apart from a traditional digital marketer.
2.Growth Hackers Have a Greater Vision –
A growth hacker with expertise in soft skills is capable of communicating with other teams. He is also capable of implementing traditional SEO techniques and assisting the email team to tweak lifecycle campaigns in addition to pushing for conversion rate optimization tests. They have a larger vision with huge opportunity to effect change in digital marketing campaigns of the organization.
3. Growth Hackers Take Bold Actions –
They take actions that at times seem to be controversial due to bending of set standards. However, their actions turn into commendable decisions on a long-term basis as growth hackers have a tendency to think out of the box by developing innovative ways of effective digital marketing techniques.
4. Growth Hackers Are the Best Users of Tools –
Growth hackers are most suitable for startups as they are more focused on using marketing tools that are tailor-made for them. They are always focused on making the company exist in the minds of the public consumers.
5. Analytical Bent of Mind –
Growth hackers have an analytical bent of mind when compared to traditional digital marketers as they place more emphasis on the specific journey of your business. Unlike a traditional marketer, the role of growth hackers requires a detailed study of the paths taken by the customers to find any discrepancies within their own system that may hinder the growth of their business.
6. Work Best with Unknown –
Growth hackers are capable of working with unknown marketing systems for increased traffic and customer leads. They never fear of facing anyone within the organizational hierarchy and even engage with engineering departments as well as product departments with ideas to improve gradual engagement.
7. Short-term Growth –
Growth hackers have expertise in accomplishing short-term goals. Whereas, traditional marketers plan to derive their goals over a longer period. The main objective of growth hackers in startups is to enhance the efficiency, speed and quality of the website as per the wishes of the consumers within a short time.
8. Growth Hackers are Masters of Current Trends in Digital Marketing –
They are the masters of implementing digital marketing strategies while also taking into account the future requirements of the startup. They are capable of deploying successful techniques that, over a period of time, will become the new SEO trends which would be put into practice by the traditional marketers on a daily basis.
9. Budget-Friendly –
Growth hackers adhere to their respective budgets and are most suitable for startups that work on a shoestring budget. This limitation of the budget set into practice new methods of accomplishing the goals of businesses through technologies used by growth hackers.
Efficient online marketing experts can help you generate high quality leads for your startup business through Social Media Marketing, E-mail Marketing, etc.
When the time comes to see the impact of marketing efforts, you can't evaluate everything with them for everything they've measured.
If you're just starting out or you need to overhaul your existing marketing strategy, make sure to familiarize yourself with these 7 important marketing metrics
10. Careful Targeting–
Growth hackers aid startups by targeting hundreds of websites at once with a carefully designed infrastructure within a short period. Instead of only focusing on a few keywords.
Startups do need a larger client base. This is not possible with common SEO practices that hone on particular niches for a higher relevance of potential customer's query search.
Growth hackers as such take advantage of free channels to compensate for the lack of means by using their skills to get the best traffic results for websites.
Sign up for a free Growth Hacking Consultation
Conclusion
Finally, it can be said that hiring the services of growth hackers for startups is a way of building your startup growth. With market automation in place. Employing growth hackers in your digital marketing team is the best marketing bet without spending a huge amount of money.
About the Author
Amol has helped catalyse business growth with his strategic & data-driven methodologies. With a decade of experience in the field of marketing, he has donned multiple hats, from channel optimization, data analytics and creative brand positioning to growth engineering and sales.