Top 5 Free Digital Marketing Tools You Should Consider in 2018 as VP of Marketing
Published: August 14, 2018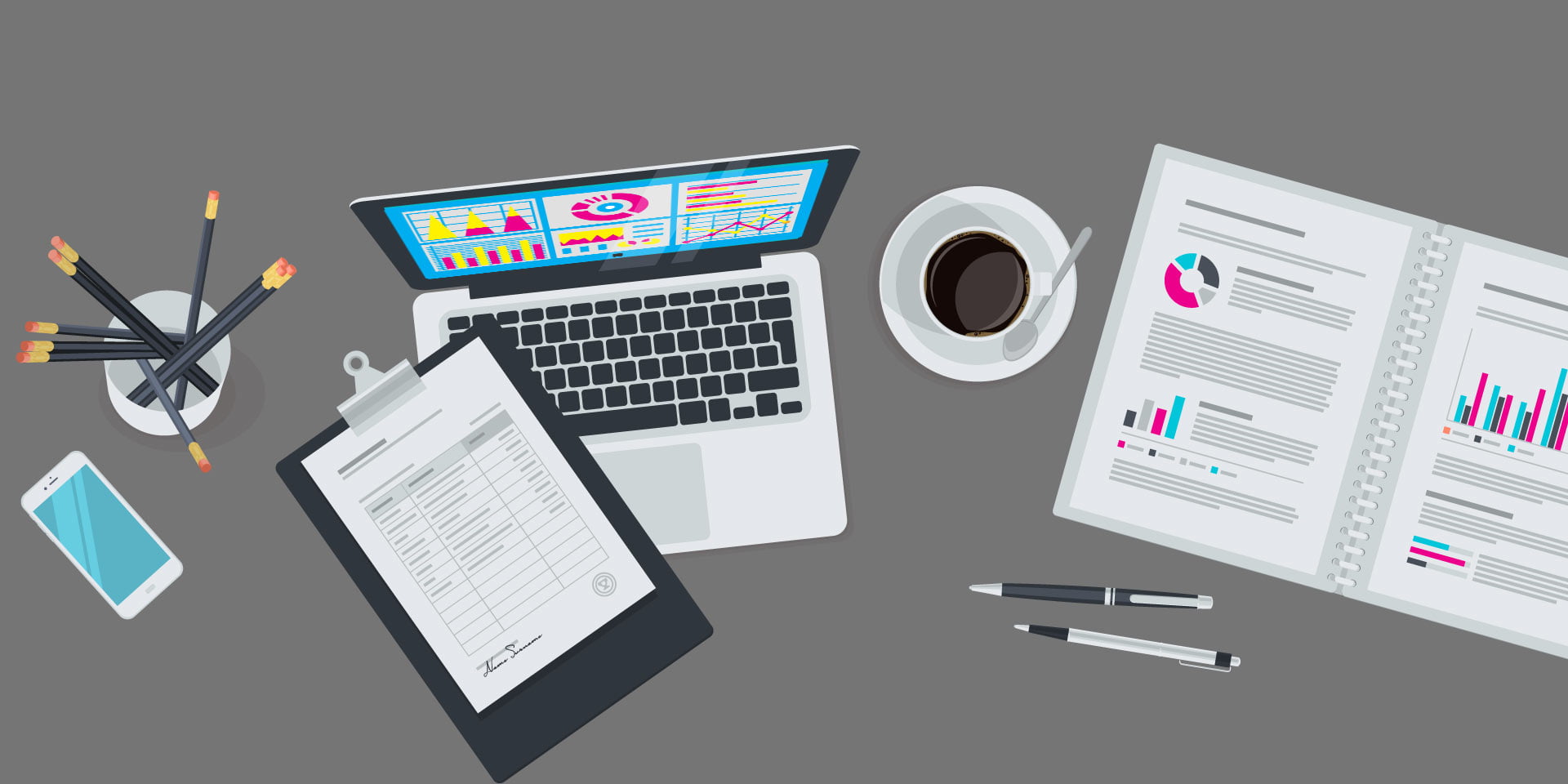 There are a huge number of free digital marketing tools available out there in market & finding the right ones for your business can be a daunting task.
There's no shortage of tools with all of them having their own pros & cons. But as a VP or director of marketing, you would be looking for tools to help you in your day-to-day marketing operations & ultimately help your team in simplifying things, saving time & costs & in achieving higher ROI.
There are paid tools too in the market which have many great and additional features. Just a word of caution here: Please don't go on a spree of buying paid tools first.
Do your research, find and use some free tools first and then make your decision of purchasing a paid tool if it is absolutely necessary.
Because if you find a free tool which is capable of fulfilling all your requirements and needs, then there's nothing like it. (Buy yourself a nice gift with the money you have thus saved)
So, to make things easy for you (because you might have a severe shortage of time), we have searched all the free tools out there and hand picked 5 of the most important and effective free digital marketing tools.
Before we dig into the tools, do remember that these tools are meant to be used to supplement your digital marketing strategy & would show better results if you have a solid marketing strategy in place beforehand.
Your marketing strategy would ideally consist of many different aspects such as business objectives, target audience, positioning, etc.
We've worked through the clutter of tools to list down the top 5 free must-have marketing tools that every business must try out:
It has become quite common for businesses to have multiple social media accounts & if you wish to stay ahead of the game you need to be active on all of them delivering quality content time after time continuously.
Initially it may be easy to do so, but after a time as you start scaling up your digital marketing efforts it will start becoming more tougher to keep a track of all your social media accounts & posts and wish that there was a one-stop platform to manage all your social media accounts.
Hootsuite is a tool that helps you manage all your social media accounts from a single dashboard. It supports a wide range of social media sites including Google+, Facebook, Twitter & Instagram.
The free version allows support to manage up-to 3 social media profiles in a single place, however you can upgrade to the paid version whenever you feel like.
You can also use the Auto-schedule feature to schedule multiple posts in advance to your various social media accounts from a single dashboard. In-addition the free version also provides basic analytics to track your followers & see which content is performing better.
Canva is a free-to-use and simple yet powerful graphic designing tool. With it's array of more than 1million graphics, pics & fonts you can get the perfect image for your post ready within minutes without being a professional graphic designer to do so. It can help you turn any idea into stunning graphic in a simple & quick manner.
Hotjar is a heat-mapping & feedback tool that lets you analyze the clicks, taps & scrolling behavior of the visitors to your site.
It also provides data analytics about conversion funnel so that you can identify on which page & at what step are most of the users dropping off which will help you in identifying the areas of improvement in your site.
In-addition it also let's you create feedback polls & survey forms to target users anywhere on the web/mobile site to help understand user behavior. The free plan lets you collect data from 2,000 page-views/day from unlimited users.
Simply Measured provides a huge number of analytics reports to measure your social media marketing efforts. Some of the popular free to use reports are:
Facebook content analysis- Analyze the performance of your content on Facebook
Competitive analysis- Compare your Facebook page with your competitors
Facebook fan page analysis
Facebook insights analysis- In-depth analysis of your Facebook Page visitor's demographics & activity
Instagram user analysis- Measure your Instagram engagement, trends, content & more
Although the above mentioned reports are free, Simply Measured will ask for Twitter follow or Facebook mention in return for the free reports.
Alright, I agree it's not exactly a free to use tool though you can try it out for free for 30 days. But, it's definitely one of the best tools available out there for A/B testing or multi-page testing.
It let's you create multiple variations of your website & then tracks and lets you know which version works the best for your customers.
You can use this tool to tweak your website in order to generate more traffic & revenue from your site. Better customer experience will also help you in improving your SEO ratings.
A great free-to-use alternative for A/B testing which you can consider is Peek which lets you get a video of a person testing your website or app & provide feedback.
That's it from my end for now. I have kept article short & simple on purpose to give a brief view about the different tools available out there.
These tools will definitely help you in simplifying your digital marketing efforts & save both time & costs while leading to a higher ROI.
However, as I said before you will still need a solid & effective marketing strategy in place before you can use these tools to the maximum effect.
Here's a workbook which will help you develop an effective strategy for all your social media marketing needs.
Fill it up and see yourself get that clarity in setting your social media goals and use it to achieve great results.
If you have liked the post & need to find out more about a solid & effective digital marketing strategy for your business kindly write us an email on contact@www.upgrowth.in
FAQ
1. Can I start digital marketing with no money?
We'd explain what we did and what we would do differently if we had to start a new company on a tight budget.
You must follow the procedures listed below.
Step 1 – Hire Yourself as the Marketing Expert to Save Thousands of Dollars
Step 2 – Building your brand and creating a professional logo.
Step 3: Use an inexpensive organic marketing strategy.
Step 4: Only use paid advertising to support your organic marketing.
2. How can I use free marketing?
Organize classes and activities.
Hold informational seminars.
Participate in professional networking activities.
Run a sweepstake or giveaway on social media.
Hold a business card drawing in-store.
Create a program for client referrals.
Participate in regional competitions or activities.
Purchase some fantastic business cards.
3. Which is the best tool for digital marketing?
This list can be the cornerstone of an entire marketing stack, whether for managing customer relationships, luring leads, or finding new marketing possibilities.
To get begin, look at the categories below:
Tools for social media promotion
Tools for email promotion
Tools for SEO (search engine optimization)
Tools for conversion optimization
Tools for lead addition
Lead capture and landing page utilities
Graphic design software
4. What is the cheapest digital marketing?
There will be more channels and ways in 2023 to increase your company's online exposure as the digital marketing landscape changes. Our internet marketing services which are cost-effective, have developed over the years we've been in the business.
Web design and development,
social media marketing,
search engine optimization, and
pay-per-click (PPC) advertising
Content Marketing
eCommerce Solutions
About the Author
Chandala Takalkar is a young content marketer and creative with experience in content, copy, corporate communications, and design. A digital native, she has the ability to craft content and copy that suits the medium and connects. Prior to Team upGrowth, she worked as an English trainer. Her experience includes all forms of copy and content writing, from Social Media communication to email marketing.