How to Craft Social Media Posts that Drive Massive Organic Engagement
Published: August 14, 2018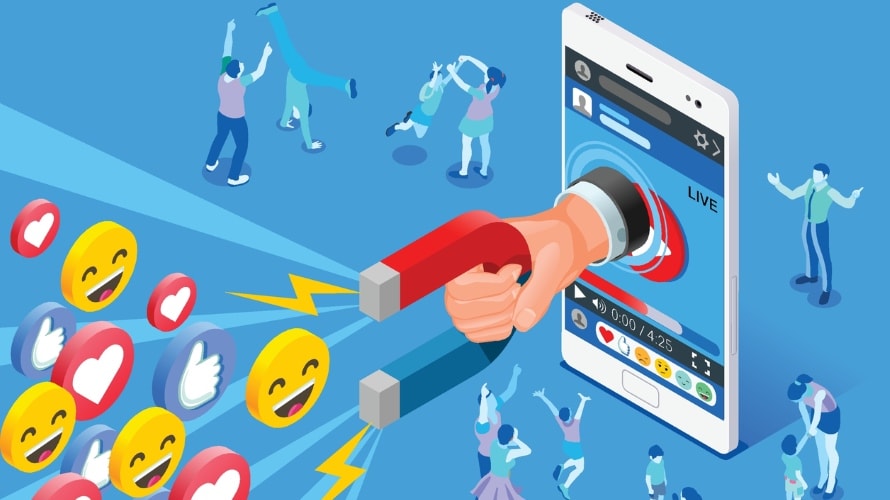 Social media outreach has penetrated digital world, and its impact has facilitated astounding industry growth. Every social engagement platform needs utmost attention, strategy, efficient monitoring and a fine-tuned approach.
Social media has become a requisite for brands wanting to know how their efforts turn out and businesses are quickly adopting a data driven approach to something as personal as social media.
Let's have a look at some of the interesting facts related to Facebook (by far one of the biggest social media channel for marketing)
~1.32 billion daily active users(DAU) [Source: Facebook as of 07/17]
On an average the Like & Share buttons are viewed across ~10 million websites daily[Source: Facebook as of 10/2014] which has been projected to have been increased multi-fold since then…
Considering the above facts it's no small feat getting your content seen & more importantly shared to create a viral marketing buzz around it, especially when you consider the fact that the attention span of the new age millennials has reduced drastically over the past decade.
Let's face it, with access to so much content and reduced attention span, it's getting more & more difficult to drive organic engagement.
And on top of it there's a hoard of 'marketeers' (read competition) trying to vie for user's attention.
Considering that you are just starting up (or even if you are an established firm) it's very important to find ways to drive your strategy towards creating massive organic engagement with your target user base because "a penny saved is a penny earned".
Want To Know More:
Read: Why We Love Organic Marketing
So without much further ado let's dive down straight into just that!
CONTENT, CONTENT & CONTENT!!!
By far the single most important ingredient in your strategy, the importance of having great content can never be overemphasized.
I admit, it's far easier said than done, but you need to keep on experimenting & thinking out of the box when it comes to content.
Always focus on quality rather than quantity- it's no use publishing 50 mediocre posts daily, hoping that each post will help in acquiring at-least some users (sorry, but it won't- the law of compounding doesn't really work very well here) vs. Publishing only 5-7 high quality posts daily resulting in increased organic engagement.
Believe me it takes just a single great idea to skyrocket your engagement numbers.
Just to cement my argument- remember the legendary jingle "Hamara Bajaj" from back early 90s presenting aspirations of every middle-class Indian & invoking a sense of pride in owning 'Chetak'; the same ad was presented as case study by one of our teachers in one of our marketing lectures (and is still being presented I am sure even to this day).
Google "Hamara Bajaj" & you will find numerous case studies & articles being published even today long after the ad was taken off air. My simple point here is that great content can go a long way in diving organic engagement. Just keep your content simple, witty, entertaining & out of the box.


Keep your eyes & ears open

It's very important to remain updated on latest trends & developments in social media space as well as in your industry.
I had written a post a few months back during demonetisation on ways to earn free digital cash through different cashback offers being run by digital wallets which was pretty well received on Facebook.
Why did that happen- let's break it down- first of all the timing was spot on, what's a better time to promote digital cash than demonetisation & secondly the pitch was perfect, who doesn't want to earn free cash.
It was a win-win situation for both customers(who earned free cash) & us(commission through affiliate marketing).Try to find out what's trending in your industry & incorporate that in your posts. It will definitely help!
Educational Info
Incorporating educational tidbits in your post while keeping it entertaining will go a long way in helping you get your engagement metrics just right.
It can be a simple piece of some interesting fact from history to support your post to even complex piece of scientific process like "How it works…." depending on your target audience.
People always crave to gain knowledge & if it's presented in an entertaining way they will definitely dig it!
"Edutainment" has never been so relevant & mainstream before!
Know what your target audience wants
Interact with your target audience as much as you can to know exactly what they want.
Use online surveys, send mailers, ask them to fill in feedback forms or maybe even talk to them directly if possible to know what they want.
Pay close attention to what they are saying and keep on incorporating changes in your posts as you go along.
Build reputation
A sub-part of above point, always try to reply to audience's comments/queries & engage with them as much as you can.
Try building rapport with them over social media – give them a freebie etc. Or better ask someone to write a guest post. Publishing it on your site giving him/her credit as author and see him/her brag about it to the whole world.
Having a good reputation will help you in getting free word-of-mouth publicity at no extra cost.
That's it folks from my end for now. I sincerely hope this article helps you to increase your organic reach. Happy marketing!
Cheers!!
About the Author
Amol has helped catalyse business growth with his strategic & data-driven methodologies. With a decade of experience in the field of marketing, he has donned multiple hats, from channel optimization, data analytics and creative brand positioning to growth engineering and sales.