Innovations in Action: Showcasing Our Latest Projects and Ideas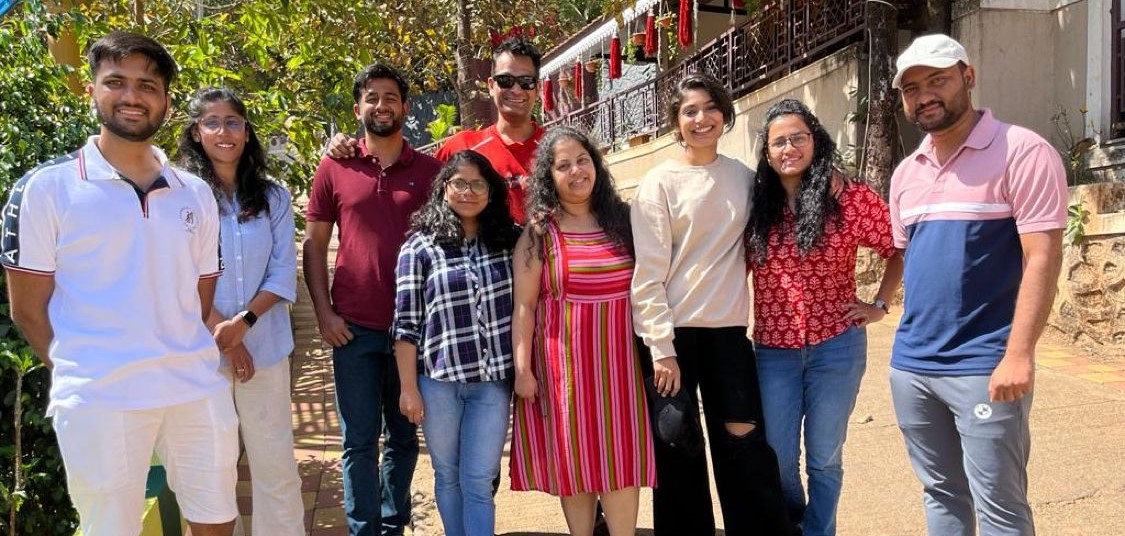 Introduction
Working at upGrowth is an exceptional and unparalleled experience! The team members are always alert and willing to support one another. What truly distinguishes upGrowth from other companies is its remarkable ability to attract top-notch talent. We prioritize creating a company culture that is reflective of the organization and the individuals working there, which is truly admirable. Customer success is at the very core of our culture.
We are an incredibly dynamic growth hacking agency that is committed to providing nothing but the best to their clients. A monthly team meeting is an important ritual that upGrowth follows, which enables individuals and the group to share their accomplishments, celebrate successes, build a collective consciousness, maintain company values, and make new employees feel comfortable in this 100% virtual work-from-home organization.
A Peek Into the Team
Our organization hires people from all around India. Our organization is proud to have a diverse workforce that includes individuals from all corners of India. We believe that everyone has unique skills and perspectives to bring to the table, and we actively seek out individuals who can help us achieve our goals. By hiring people from across the country, we are able to tap into a wide range of talents and expertise, which ultimately benefits both our team and our customers.
We value our team members' backgrounds and experiences and are committed to creating a welcoming and inclusive work environment for everyone.
Retreat Planning
Our team had the most incredible retreat this past weekend! We ventured to a breathtaking mountainous resort named Vishwasgadh Adventure Resort in Pune, Maharashtra. The entire team was given the opportunity to connect with each other on a deeper level.
We engaged in team-building activities such as scenic hikes, sports, and adventure games, and we even had some leisure time to unwind and appreciate the stunning surroundings. It was indeed an enriching experience to become better acquainted with colleagues outside the workplace and cultivate stronger relationships. We felt truly revitalized and inspired to confront our upcoming projects together with newfound vigor.
Our achievements
The Prakruti Initiative
At present, we are leading the charge on an incredibly exciting endeavour known as the Prakruti initiative. This ambitious venture involves the modernization of a 25-year-old Ayurvedic resort, both physically and technologically.
Our entire team is working tirelessly to incorporate a variety of automation features, including IVR, lead management, CRM, EMS, and patient management systems. Our goal is to optimize the experience for both patients and doctors, ensuring that everyone involved enjoys a seamless and flawless encounter at our resort. While this project presents a significant challenge, we are embracing it wholeheartedly, confident in our team's ability to deliver an unparalleled experience to all who visit.
Fi.Money
Our team had the pleasure of working under the exceptional leadership of Fi.Money. Throughout the project, they consistently provided invaluable assistance and support. We set ourselves an ambitious target of boosting our organic traffic by a whopping 100K within a month, a goal that seemed almost insurmountable. However, thanks to our diligent efforts, we were able to achieve this staggering feat by publishing 500 blogs per month – that's more than ten times our usual output!
The team truly stepped up to the challenge and worked tirelessly to ensure we had enough high-quality content to meet the demand. Moreover, on the backlinking front, our team performed exceptionally well, delivering impressive results. All in all, it was a remarkable effort by everyone involved, and we're immensely proud of what we have accomplished.
Conclusion
To summarize, it is of utmost importance to establish a unifying purpose that can bring the team together and propel them towards a mutual objective. At upGrowth, we place a premium on cultivating a work environment that extends beyond simply generating profits. Our workforce comprises diverse individuals with distinct abilities and personas, all collaborating towards a resolute goal that defines our triumph. By maintaining a shared focus, we accomplish remarkable feats and generate a constructive influence.
About the Author
Manjusha Karkera is an enthusiastic content marketer who has created numerous engaging and compelling writing pieces for various clients and companies over the years. She enjoys writing pithy content and copy on various sectors like fashion, beauty and wellness, sports, fitness, education, etc. Prior to Team upGrowth, she worked as a Marketing Communications Specialist. Her overall experience includes all forms of content writing and copywriting.