HS Test
Published: August 14, 2018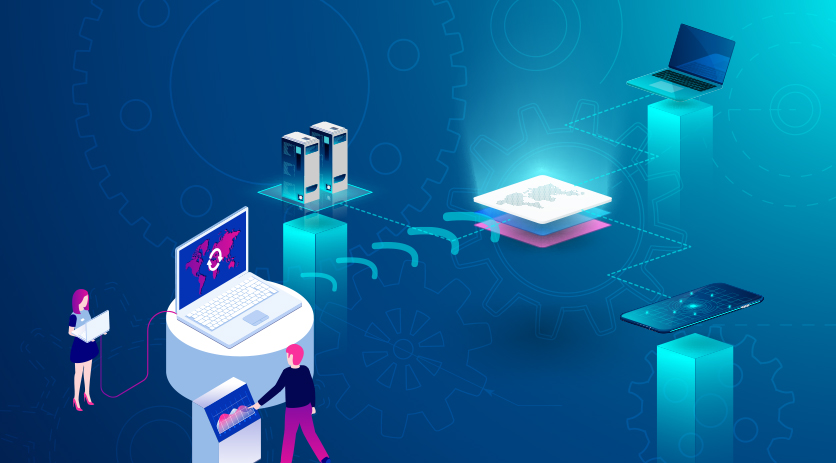 Social media is reaching its boundless figures and rapidly growing especially, in developing country like India. The audience can be broadly accumulated as everyone using the internet and social media. Apart from the additional factors of using Social media such as Brand awareness etc., organizations are increasing their budget for its wider range of onlookers and perceived credibility.
Purchasing online has contributed a lot towards generating revenue. Also, the social media reviews and opinions affect the purchase decision process on a large basis. However, the tendency to share their experiences post purchase was low when social media did not exist.
Let's look at two scenarios of buying a product – before and after social media became a boom. I have put them in 3 stages for better understanding – Pre-Purchase phase, During Purchase Phase, Post Purchase Phase.
Before social media era:
Pre- Purchase
During Purchase
Post Purchase

The consumer would only know about a product from offline advertisements such as Newspapers, Radio, Hoardings etc.
People had the mentality of buying clothes only when they see/hear a big sale or discount advertisement.

The consumer will evaluate & purchase the product at the store without having much of choice to compare it with other contemporary stores.
There can be better selections available which are not accessible owed to distant locations or lack of awareness.
Time is a constraint

If the consumer is pleased with the product, then that brand/store is a hit.
If the consumer has issues with the quality or they want to return the product, then there is a possibility of losing a buyer.
After social media era:
Pre- Purchase
During Purchase
Post Purchase

An interested consumer would right away know about the sale, offers, discounts and can tell which product is best suitable based on the comparison choices available.
Non-attentive viewers can be converted to prospect customers & redirected to buy online perpetually.

As per the ratings and customer reviews, consumer can choose from a range of products.
There is no time, distance constraint giving a wide range of selections available.

If not satisfied with the quality of the product you can take on to social media and post your concern.
To maintain the brand name response on social media for the concern is quick and quite helpful.
Return of products is easy.
Non-consumers or consumers know about issues resolved or not resolved based on the social/customer reviews.
To sum it all social media has advanced in the trends of purchasing, having a varied choice of products to buy from, responsive customer servicing through social media reducing the gap between consumer and seller.
Examples of eCommerce Brands Rocking Social Media Marketing:
Etsy
Etsy considers itself extra than a marketplace—however as an alternative as a logo on a undertaking to reimagine trade to "build a extra pleasing and lasting international."
when it comes to social media advertising and marketing, Etsy has embraced fb, Pinterest, Instagram or Twitter as its move-to structures for sharing and engaging. Of path, each submit consists of an picture or video, and the textual content and speak to to motion are tailor-made to the target market.
but it changed into the Etsy fulfillment facebook page—which is dedicated to assisting shop owners—that really caught my eye. On its fundamental fb page and different bills, Etsy is marketing to the cease customers. With its achievement web page, Etsy is giving special interest to the makers, supplying suggestions to better market their groups, Q&As with save owners, and greater.
2) AirBnb
if you observe the social media accounts for most tour and lodges sites, you'll regularly discover an image of a stunning scene—along with a caption encouraging you to e book now.
but that's now not how Airbnb plays it. Their social media advertising and marketing method is all approximately showcasing the journey enjoy, frequently sharing pics and stories from actual folks who've used their provider to travel the world. And every channel has a completely unique angle.

Twitter leans closer to enterprise vacationers, aiming to reveal them what their brief workplace should seem like in a number towns and attractive them to share.
Finally, Facebook encompasses a little bit of everything, as well as some brand-building content.
3) Sephora
This beauty store has a great tune document of using social media to its advantage.
Sephora uses Instagram frequently to publish product pictures and pics of people wearing various makeup mixtures. It posts to Vine with smart videos as well.

Some are just product classified ads at the same time as others are a bit greater stimulated and display off short splendor hints. That's quite amazing for simply six seconds of pictures! Sephora has definitely dominated Pinterest and is on Twitter and facebook, too, of course.
But I think what's simply putting this retailer apart is their gumption to create their very own social network. sure, you examine that efficiently. again in March, the organisation announced its extraordinary social website online, The splendor Board.
This social website online features all of the content material from Sephora's other on-line communities along with beauty communicate, The sleek, Sephora tv, and Sephora to go.
Conclusion:
Ultimately, on the way to understand which social media strategies are driving the most ROI and income to your ecommerce commercial enterprise, you need to be monitoring and reading records on a regular foundation.
You should be monitoring data from in the social media equipment themselves, as well as the use of Google Analytics and some other tools you operate to music site visitors and conversions as they arise for your website.
To drive the most ROI, allocate some time every month to assess your metrics and decide what modifications you'd like to make to your ordinary social media strategy.
About The Author
Amol has helped catalyse business growth with his strategic & data-driven methodologies. With a decade of experience in the field of marketing, he has donned multiple hats, from channel optimization, data analytics and creative brand positioning to growth engineering and sales.