How to Do Technical SEO: Complete Technical SEO Audit Guide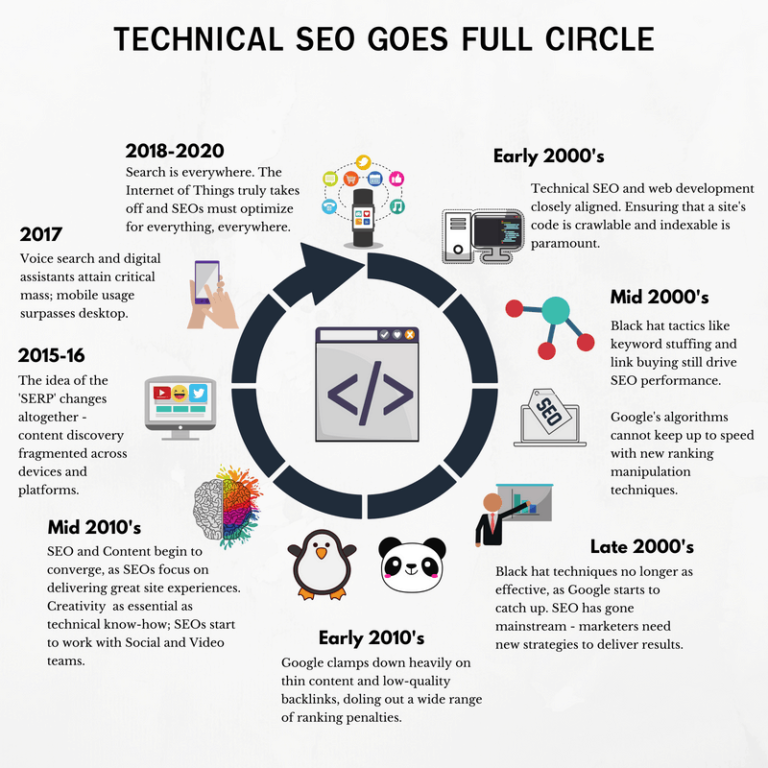 Introduction
The internet has stretched our perceptions of how we view the world. With billions of things to do on the internet, people who create content online are adding new elements in an already diverse business landscape.
These are a group of individuals who understand the importance of continually adapting to better technical enhancements to improve user experiences.
Want to multiply conversions and drive more traffic to your website?
Sign up for this fantastic SEO checklist

The online business landscape we are experiencing today is directly related to the kind of products, services and topics we search for on the internet. Along with the topics we researched on and read about, we shop and look for solutions which help us deal with specific challenges easily.
Hence, with such a powerful tool in our hands, digital marketers are continually updating the diversity of information on topics that the world population requires in order to be satiated.
Also Visit

9 Tools & 3 Guides to write an awesome blog
For a digital marketer, the faster he/she delivers a solution to resolve a challenge, the faster the business grows in turbulent situations and a competitive economic scenario. However, it is recommended that a strategic plan should be put in place to tackle these emerging situations.
It is essential to understand the dynamics of how the digital world functions. Technical knowledge is important, and so is business understanding. In the technical world, Technical SEO is a topic that one should have clarity on when trying to grow a business.
What is Technical SEO?
The key to handling the digital marketing and technical enhancement role is first to learn more about Technical SEO. Technical SEO refers to SEO activities related to all content and links that show up when one is looking for answers about a topic on the internet.
It also refers to the server and website optimisations that enables search engines to crawl and indexing of the website to improve organic rankings. It also helps in effectively creating a robust traffic flow to the website and achieve a higher conversion rate.
Search engine optimisation over the years has evolved and is based on user intent in comparison to a contextual keyword search. Google relies on semantic search. What does this mean? It attempts to accurately generate results in exact search results by understanding the keywords used.
It is based on three things query context, search intent and relationship between words. To simply put in layman terms, Google attempts to relate the search as closely as it can get to the naturally understood communication used by humans.
For example, if you ask Google 'What is the colour of a tiger's stripes? Is it black?', the Google search would result in directly by giving you options on a paragraph answer about tiger stripes, the colour and follow it up with images and links about tigers.
Technical SEO is easy to understand once you get to know more about the basics of using the right tactics and keywords to enable achieving higher rankings which contribute to better conversions.
The way to achieve the best results is to set a goal which is to make a necessary to build the foundation for your content and links based on improving crawl results.
How can that be done? Get crawl results on the business website. What is a crawl result? It's a crawl report or an audit report which gives you insights on crawl errors on your website's contextual content and links. Focus on correcting crawl errors should be your target to achieve better rankings.
What are crawl errors? It is the issues you see on Technical SEO, and there are three things to look out for if you want to improve crawls error. For example, if your page loading time is over 3 seconds, hence, the problem here is low speed and missing H1/H2 tags, which is a critical issue.
Next step is to remove all duplicate content. In everyday terms, H1 tags are closely related to keywords in the headings on the title page/website page, and H2 tags are keywords used as subheadings. It should carry the same or closely related keywords to the title page.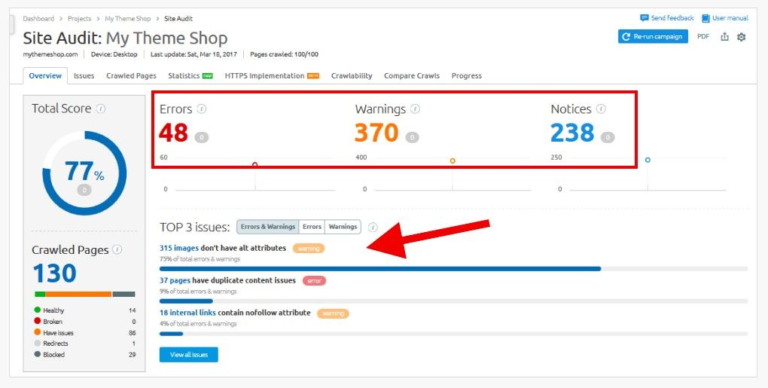 Image: Site audit
Importance of Factors That Are A Part of Technical SEO
Technical SEO has a variety of factors that helps to achieve higher rankings. It is an essential part of improving your search optimisation results and conversions. When a business website takes time to load you can be assured that your sales conversions are failing.
To avoid bad business decisions, improvise and enable Google to carry out a crawl search that helps webpages get indexed. Ensure that Google does not block your main website pages as a mistake.
Use tools to check on the Index status on the Google Search Console. It shows you the number of times Google has crawled from your domain. Ideally, it should show that the numbers are increasing. This means that Google trusts your website.
This exercise improvises your page rankings and helps the business grow. The results on higher conversions if the page achieves high rankings can be incredible for a business to succeed.
Then start by checking HTTPS status codes. Before you do that, ensure that you have switched to using HTTPS as it is a must. Why? Because search engines and users need to have access to your website. HTTPS is a critical factor for improvising rankings.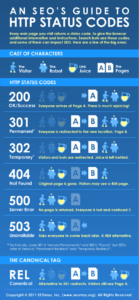 Image: HTTP status codes
Conduct a thorough exercise on other status code errors from the crawl report such as URL and 404 errors. These results can be retrieved from the Google Search Console which gives you a full report on potential errors. Remember Google won't crawl sitemaps with over 60000 URLs. Keeping it short is a good idea.
The important pages should be crawled several times. To get the maximum out of Google's Search Console, register your site manually or specify your location in the robot.txt file. Refer to the Google Guide to ensure you get this right for the sitemap location for your domain.
The final step here is to check and ensure the SSL (Secure Sockets Layers) certificate is correct. SSL in laymen terms is a security technology that creates an encrypted link between a web server and a browser.
Improve your reach and make your webpages mobile friendly because most of today's userbase prefer to use their mobiles to search for products and services. Use tools such as Google Mobile-Friendly Test. It is the perfect way to find insights on the status of your mobile website.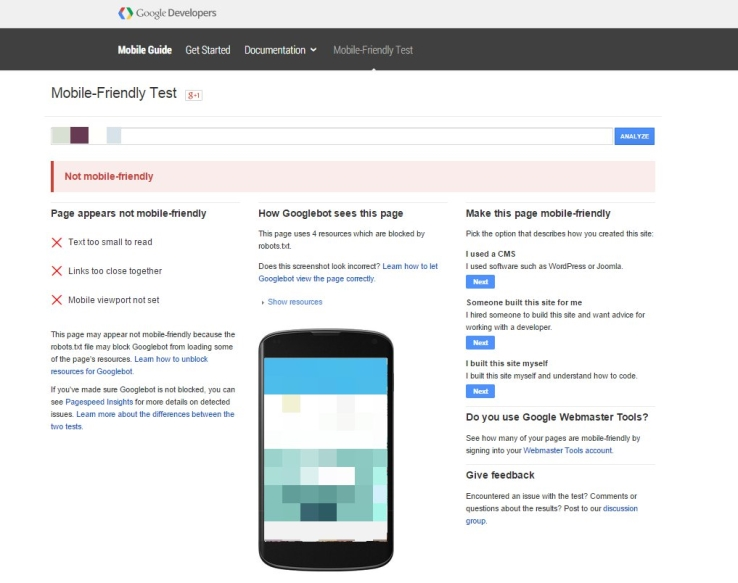 Image: Mobile friendly test
Keep an eye out for keywords cannibalisation. It's a cause for confusion. Avoiding it can save you a lot of money. Google's Search Console Performance report can be of great help in finding out the exact performance criteria that you need to maintain. It also gives insights on the same keywords used by the competition.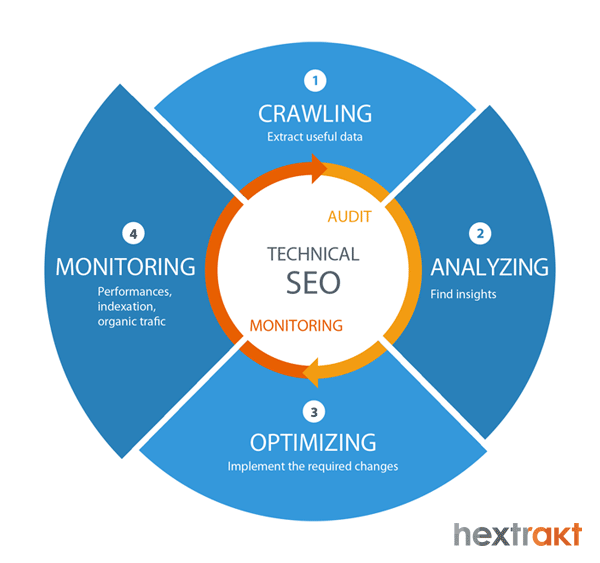 Image: Mobile friendly test
Once you are through with most of this, start with checking the business site's robot.txt file. It is a way to get your pages indexed. Auditing the robot.txt file is a way of getting closer to your goal. It gives insights on Google's attempt to crawl your site.
The moment you see 'disallow' on the robot.txt file indexing audit, it is an indication that your pages are not crawlable. Avoid this and ensure that your pages become crawlable.
Once you know that your Google crawl exercise is working to your benefit, perform a Google search. It is a great way to find the search engine indexing for your website. You should also want to know whether Google is indexing your website.
If this is not happening, you have a challenge in hand and a penalty may soon follow because this is a hint that you are blocking your site from being indexed.
Among other things to remember, also keep a track on the metadata duplication issues. It is a disaster if this happens to you. This faux pas is a common factor to consider if you're a big website like Amazon, which has thousands of pages.
Metadata descriptions also known as metadata duplication is a cause for concern. This is because you have the same content copied for multiple products using the same keywords that describe the product. Hence, the SEO audit report gives you details and alerts on duplication of metadata.
Common Problems/Challenges Related to Technical SEO Optimisation.
When you're in the business of selling products and services online, there are umpteen challenges that need to be resolved. It is essential that when planning the website architecture, you also equipped your team who possess problem-solving tactics.
Most businesses fail because of this very reason. While unplanned issues can come up, they are rare in comparison to common problems cropping up more often.
Here are some challenges that you should be aware of, which can help you avoid a business downfall resulting in monetary loss towards sales.
Conduct frequent SERP (search engine result page) audits. It's always good to know the results and listings that return on your screen through the search engine response to a keyword query. It's a term used in ranking your site on Google and shows the ranking of your site to a specific or exact query.
Once you've caught on with the SERPs, find out the loading time that your website takes in comparison to the competition. Many factors have to be considered when trying to resolve such an issue.
The things to check are low ratio indicators such as slow loading is caused by hidden text, slow loading due to excessive codes, excessive flash, inline styling and Javascript.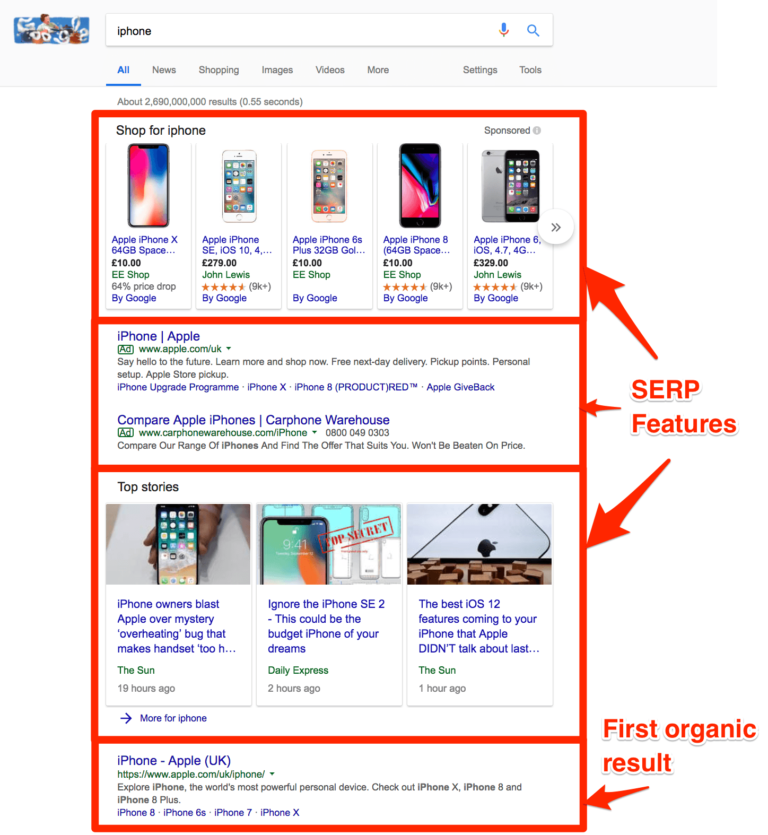 Image: Google SERP
Another pertinent issue that often crops up is 'broken links'. A few misses are easy to course correct and continue. However, if there are too many missing or broken links, you have a serious issue on your hands.
Broken links can cost you millions from your advertising budget. In some instances, the number of broken links can go into hundreds because you have a business website with multiple pages that sells thousands of products.
Good examples of such websites are Amazon or Flipkart, which means that Google crawl is blocking your website. Also, your relevant web pages aren't indexed. You are going to be impacted negatively on your authority webpages.
Resolving indexing issues and moving on with sales is likely to be the best idea for you to generate income out of your business. Although, you should make it a point to do a quick check on Language Declaration. Why? Because global audiences have language preferences.
If Google crawl and search engine optimisation does not have a structured format to language declaration and its unable to detect languages, you have to address this issue and ensure that you make corrections.
It can lead to total failure in trying to cater to a global target market because you then have failed at predicting viable resolutions to inherent geo-location benefits and international SEO.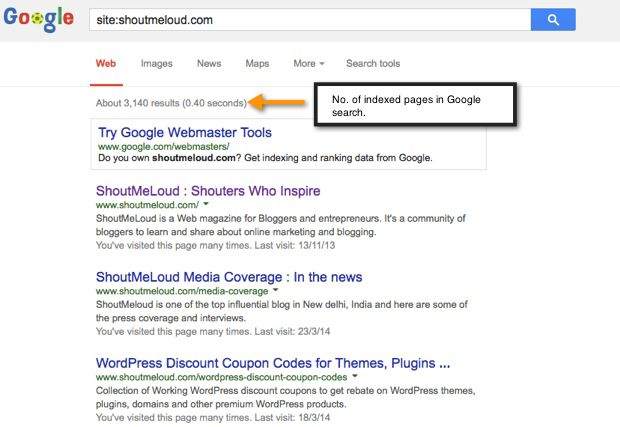 Image: Google SERP
You need to track many things to keep a business running. Make a checklist and maintain a strict audit pattern. Without a tracker for your daily or weekly updates, depending on your expertise as a business and digital marketer, you can dive into a pitfall in business.
Tracking is a mantra you have to follow. Among other issues there can be problems with title tags which means long or short titles, messy URLs that can also affect your business. Low word count is a definite killer for SEO. Missing Alt tags, and broken images are indicators that you need to improvise the SEO.
Also, possibly consider using images only when you need to, unless images have an intrinsic effect on the buying behaviour of customers such as on a fashion website. Images and Alt tags are HTML attributes required for better understanding.
Failing to render images can have a profound impact on the business and what can happen is that the Alt tag ends up describing content and function as one. Besides, it is a way to reinforce keywords that help search engine crawlers to understand and search the webpage information.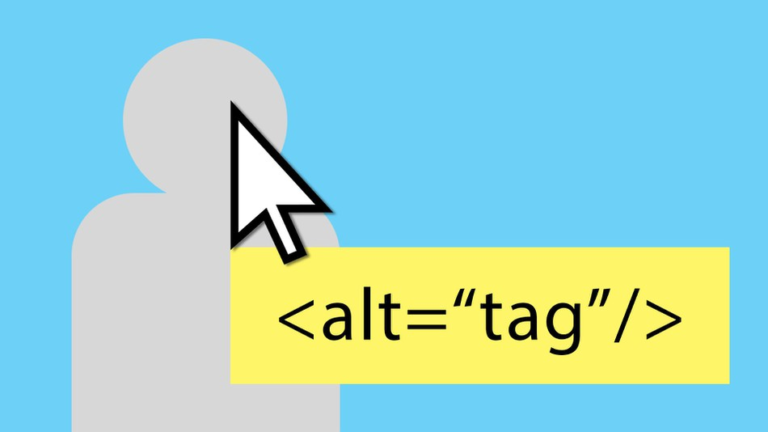 Image: Alt tag
Now that you're equipped with getting your technical SEO optimised sorted, you should learn ways to identify technical SEO challenges that can help you grow your business and become a successful site. The most effective way to achieve the best results in this business is to experiment and update your technical SEO.
Ways to Identify Technical SEO Challenges
With a complete guide on technical SEO, you are now qualified -to identify the challenges that you may face when tracking and correcting the stacks of issues you have at hand. Try to find the right solutions for these challenges.
The research you carry out and use to grow your business can be critical saviours, and later it can benefit your business too. Reap the seeds of your efforts.
While you're busy tracking basis these key points which are critical to maintaining a sales budget, work on improvising your website reach. Make consistent efforts in attempting to resolve site-wide problems more than specific page issues, as this can save you time and save money.
Apart from just tackling your website ranking, improvise Google crawl and optimisation issues. There are a few more ways to identify technical SEO challenges such as 301 and 302 redirects.
What's this? It's an amazing tool in the SEO depository to control and manage dead pages known as 'redirects'. It's an excellent way to consolidate multiple pages that makes website migration seamless. 301 redirects are permanent, and 302 are temporary redirects.
301 redirects are usually recommended when attempting to redirect a page permanently. When can you use a redirect? Well, you can use for a few 404 errors, but not always.
It can be used for the canonicalization (means multiple URLs for a single webpage) and rel-canonical tag which is means using a slightly different version of the URL.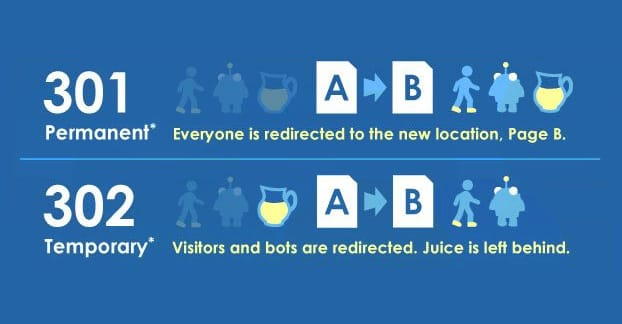 Image: 301 and 302 redirects
You are practically becoming an expert in technical SEO. You should be able to guide your team to get the right audience to visit your website and focus on CTR and conversions.
Top 4 Technical SEO Optimization Tips
Considering all that you've learned from the above mechanism and methods to improvise and optimise technical SEO, it is time to use these nuggets of SEO optimisation tips to drive relevant traffic to your website. After all, you still have employees to pay and products to order and continue running a business that generates income.
Technical SEO is a fundamental aspect of SEO. However, if you are struggling to achieve higher rankings in the SERPs, you have a problem!
So, first and foremost make your website mobile friendly. Engaging with your audience will only bring you relevant traffic and result in conversions.
Secondly, make it a point to create your XML sitemap and optimise it. Sitemaps are critical to Google finding and indexing your website. Hence, Google needs to crawl your website more often and increase your ranking.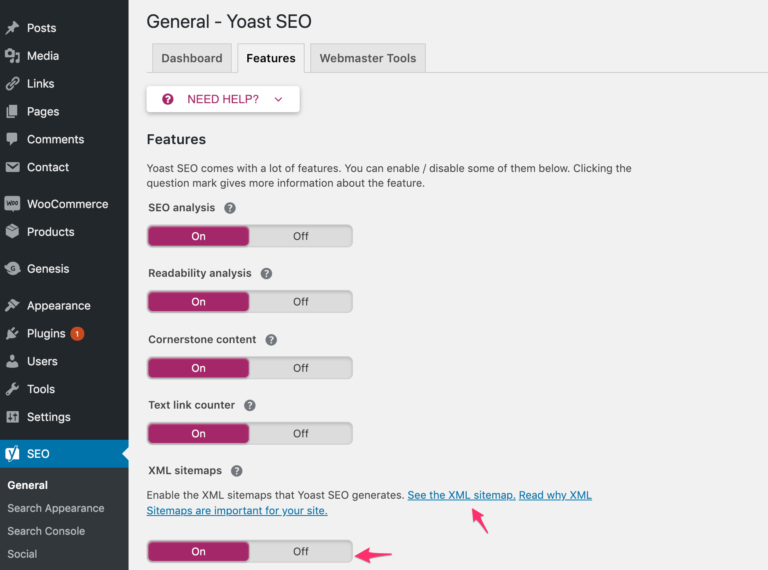 Image: Yoast SEO
Thirdly, speed up your website. Anything above a 3-second window in loading times means you've lost on business conversions.
Because even if your content is gold standard and you've nailed the technical optimisation plus you've ensured that you've built complete and user-friendly language declaration, your website can rank low in SERPs. It is sad but true!
Lastly, optimise internal links and fix the site errors. Fixing the on-page SEO issues is likely to improve ranking. Set up Google crawl alerts by using tools that give you critical insights.
Website Loading Speed Time
Improving the way your website works for you can be done in one afternoon. This saves you a lot of – time for you to focus on other aspects of the business, such as resolving website loading speed time issues. It's a technical SEO aspect you should ignore. How do you go about it?
Enable browser caching. It allows you to store data on your visitors' computers as it cuts down on loading time of the website. Work on reducing server response time. As per Google, it's best to have a response time under 200ms.
Enable compression on the website, a critical aspect which reduces HTML and CSS files and increases site speed significantly. Next, optimise your site images. Compressing images is an excellent practice to adapt if you need to work on improving loading speed time.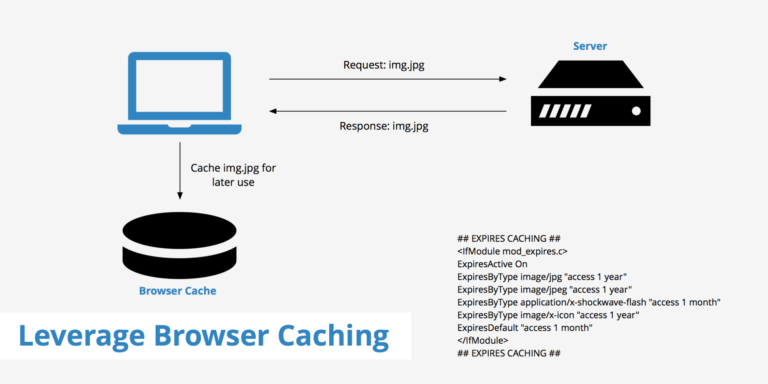 Image: Browser caching
Website Functionality & Usability
Duly emphasize – on avoiding duplicate content, even though – Google has no penalties for duplicate content. Then again, it does, screen duplicate versions of content from search results.
For example, if two or more pieces of content are alike, Google will choose a canonical URL display and hide the duplicate versions in its search results.
Content Optimization
When attempting to grow a business and you want to rebrand your website, try to reuse your content. Old is Gold! Recycle and redesign your content. When you finally get down to evaluating your content, you will notice that the use of content has given you incredible results in CTR and resulted in high conversions.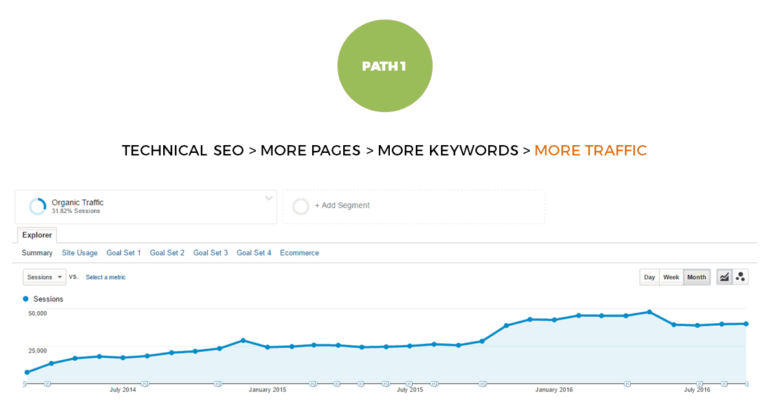 Image: Content optimisation
Work on optimising your geo-location if you want to play the international business landscape and ensure that you add business details like the address and name of the business.
If you have multiple outlets, build a unique page for every location and then optimise each page. It benefits your business in the long run.
User-Friendlier Website
Make it a point to be available on all platforms accessible to users who are using the internet. Missing out on even a single interface can be catastrophic in business. User experience is key to the success of a business. The shopping journey for a customer should be a meaningful and hassle-free experience.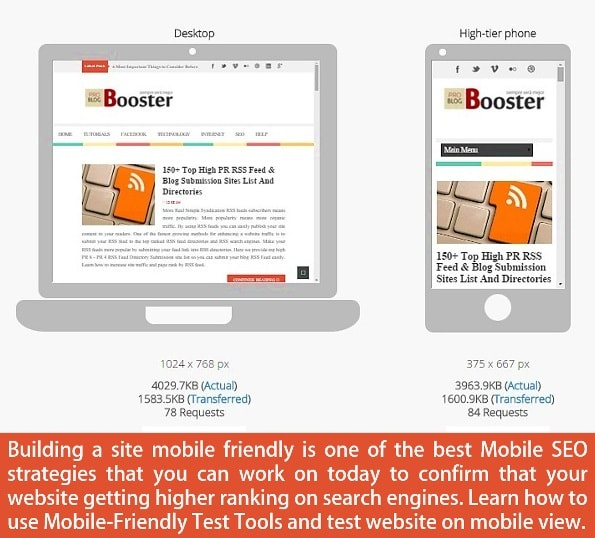 Image: User friendly website
How do you make it user-friendly? Well, the prototype or the wireframe of the website needs to be compliant with the aspects of web accessibility. The government regulations demand that websites in business must be compliant and follow the Disabilities Act.
By doing so, you are following the guidelines and order that require you to stay relevant in the business. A business that has achieved high ranking and high levels of success is due their levels of -compliance.
Rounding Up
Following these – tips and objective of search engine optimisation- can have massive benefits in rendering your website to become a top-ranking site. This means that traffic to your webpage can seamlessly have relevance to a targeted audience.
Always bear in mind that Google's crawl audits and SERPs are essential for building a strong business and brand.
So, remember to keep a strict guideline on audits and ensure you have a well-planned strategy to tackle your technical SEO challenges. Understand the dynamics of how you can use these – tools to optimise your SEO.
Businesses today fundamentally function on set goals which lead to confirmed conversions. Without robust planning, traffic to your website will slowly decrease if you are not prepared to continuously update and upgrade your search engine efforts.
Make your website mobile friendly considering the fact that the target audience prefers to use mobiles screen more often in today's world. Avoid duplicating your keywords and metadata. It is not a great way to achieve rankings by trying to manipulate Google.
SERPs are important. Therefore, focus on building a website that earns high rankings. Try to keep a site loading time below 2 seconds. Anything above 3 seconds is a spoiler of sorts and will kill the relevance of your website.
Fix indexing issues as Google crawlers will reject your website by mistake. Work on your content optimisation and enable browser caching. It's a good practice to follow.
If you are new to all of this, then this guide will help you set up your technical SEO audit system so that you are able to achieve specific goals when you join the workforce. Similarly, businesses that are at a fledgling stage also need attention.
It has to be cultivated in a manner that it has all the right mix of solutions and problem-solving tactics to gain popularity. Therefore, a note of encouragement to continuously learn. It's a practice which will always benefit all.
About the Author
Chandala Takalkar is a young content marketer and creative with experience in content, copy, corporate communications, and design. A digital native, she has the ability to craft content and copy that suits the medium and connects. Prior to Team upGrowth, she worked as an English trainer. Her experience includes all forms of copy and content writing, from Social Media communication to email marketing.