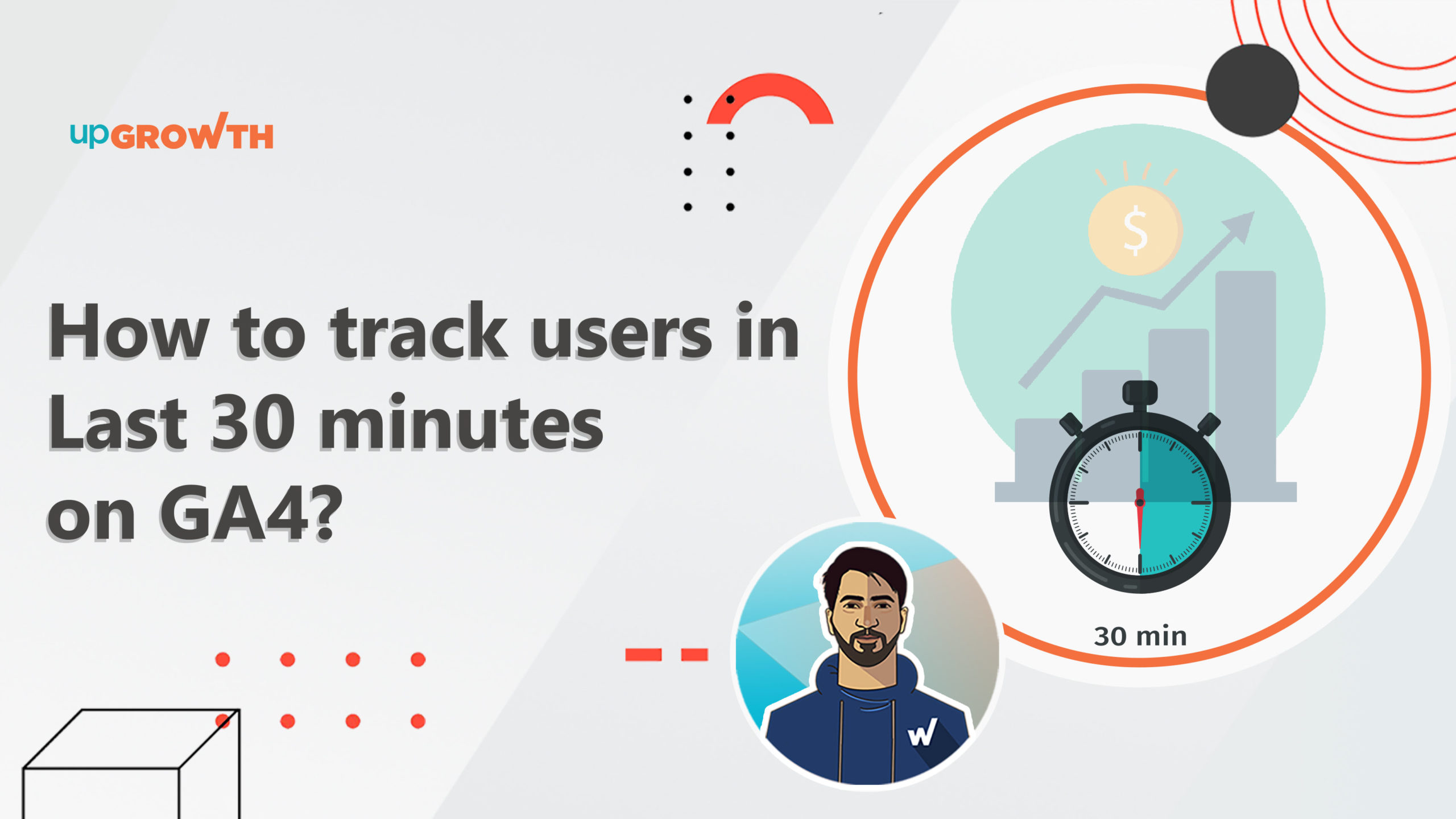 Adarsh Gangwal
| Published: May 13, 2022
How to track users in Last 30 minutes on GA4?
Real-time user metrics in GA4 or Google Analytics 4 are used to track how many users visited your website during the last 30 minutes. These metrics will help you to understand your user's activities on your website.
Once you enable your Google Analytics account, your reports will show aggregate and valuable data about the people who have visited your website across multiple devices.
Real-time data helps you to monitor how people have interacted with your website in the last 30 minutes.
Also, there is an amazing feature inside, which allows you to check the minute-by-minute activity of a user and track his overall movements on your website.
The report helps you to improve the website's quality and makes the data presentable. 
Today you will learn how to check real-time user activity and track users in the last 30 minutes on Google Analytics.
Let's see how you do it: 
Step 1: Go to the Google Analytics Dashboard
Step 2: On the left side menu, click on Reports
Step 3: Click on Realtime
The data is all about real-time users and how they interact with your website. There are different cards available showing assorted data associated with real-time.