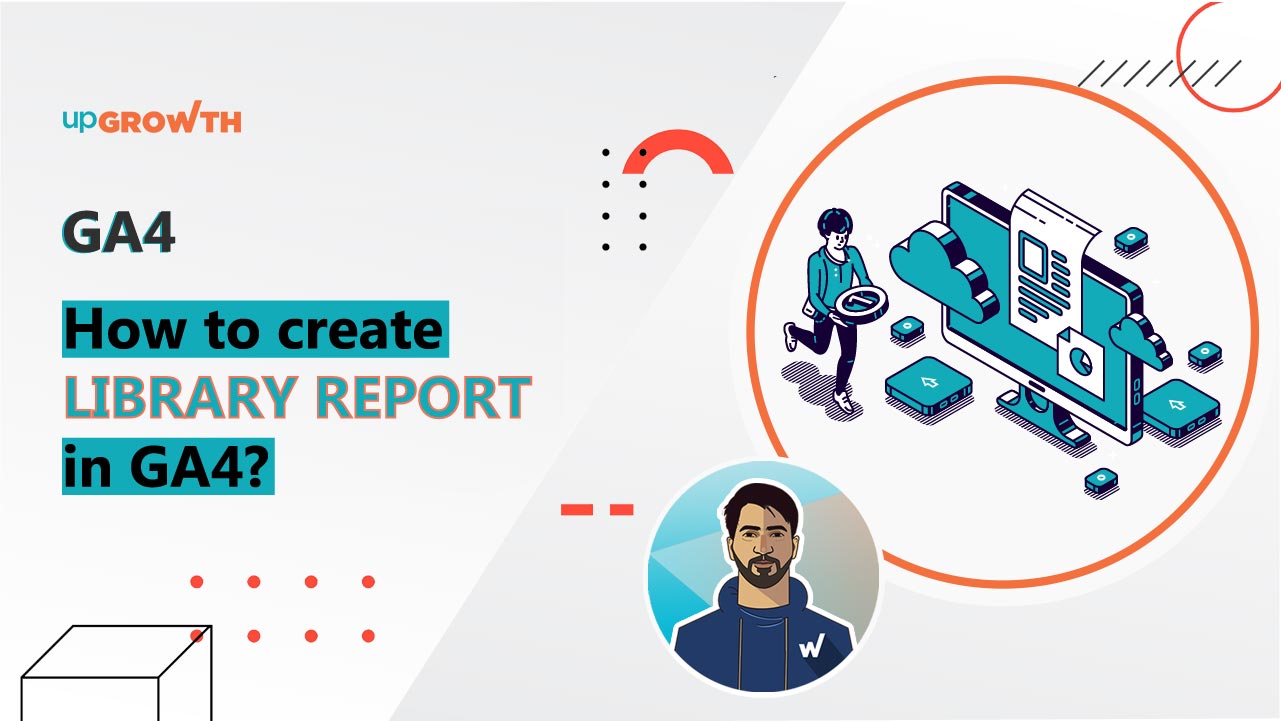 Adarsh Gangwal
| Published: May 17, 2022
How to Create Library Report in GA4?
Once we get into the library of Google Analytics 4, we see a number of previously generated reports. You can navigate through your reports, check the status, and make changes in the report if required.
Now the question arises, Can we create a fresh report in the library section?
The answer is yes!
There is an option in the library section which helps to create a new report within.
Let's see how to create a report from the library in GA4?
Step 1: Click on the "Create new report" button
Step 2: Select your relevant template
Step 3: Customize your report
Step 4: Apply Changes
Step 5: Click on the "Save" button
Step 6: Name the report, description, and done
You can now check the report in the library section.
Click here to watch video on What is library in GA4 and how it works?