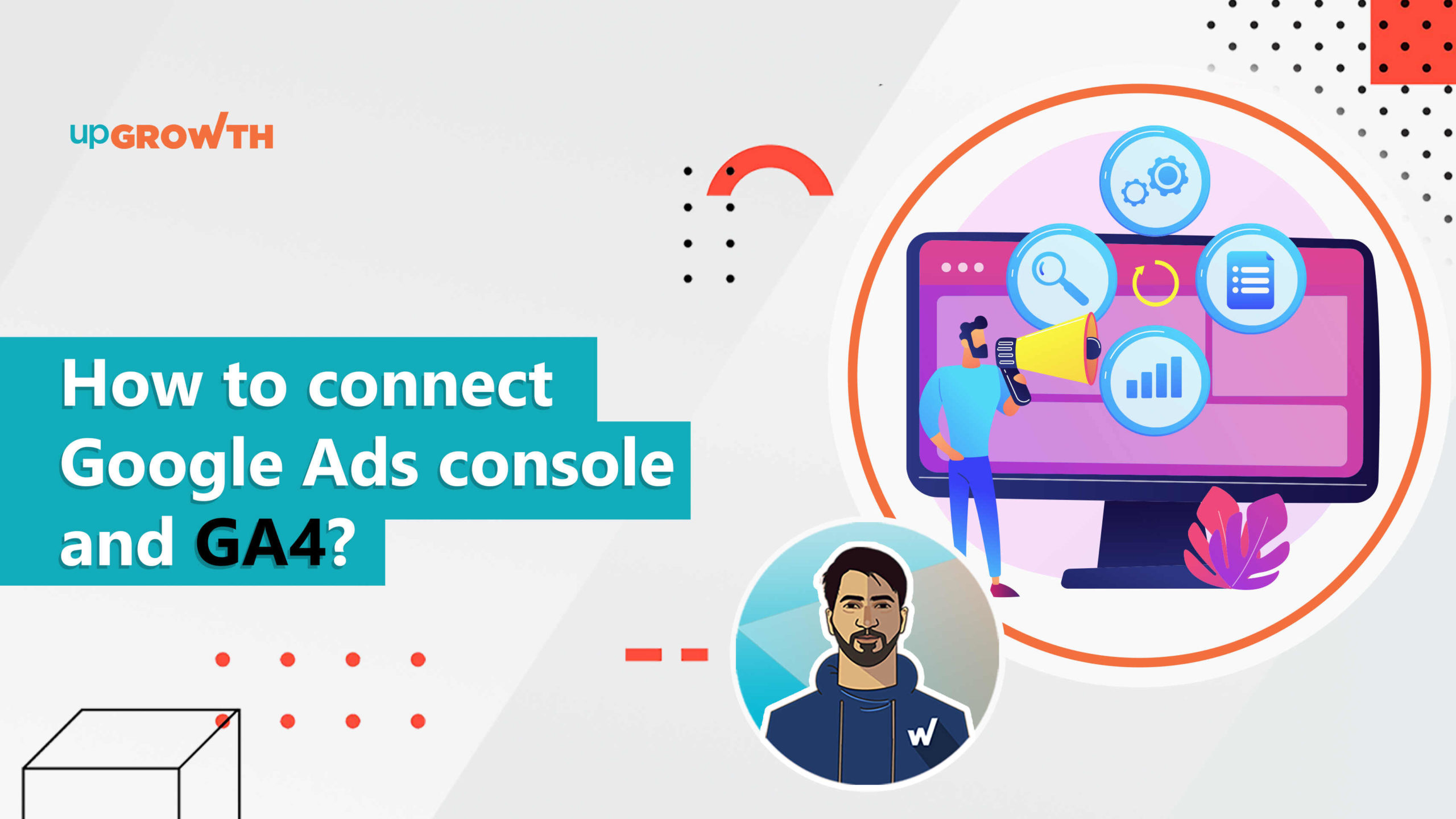 Adarsh Gangwal
| Published: May 4, 2022
How to Connect Google Ads and Google Analytics 4 Accounts?
Well, before getting started with the linking process, let's have a look at what Google Ads and Google Analytics 4 are. 
As the name implies, Google Ads is a paid online advertising platform offered by Google, whereas, Google Analytics 4 is something that allows you to track your Website's analytics that gives data such as who's visiting and which page of your website is being visited, where your traffic is coming from and other important information.
So the benefit of linking Google Ads and Google Analytics 4 is that the two platforms can exchange valuable data, which allows us to utilize both to their full potential. Also, this enables performance measuring, so you can compare your paid advertising to other marketing channels.
To start with, just like the search console account, this particular setup also needs to have a Google Ads account access and Google Analytics 4 account on the same profile.
Here we go! To connect Google Ads and Google Analytics 4 accounts, the steps are as follows"
Step 1: Go to Admin
Step 2: Now under the property section, click on Google Ads Link
Step 3: Click on ' Choose Google Ads Account'
Step 4: Again click on the 'Google Ads Account' on the checklist
Step 5: Click on 'confirm'
Step 6: Then click on 'next'
Step 7: Click on 'next' again.
Step 8: Finally click on 'Submit"
To display the data of Google Ads on Google Analytics 4, it may take up to 24 hours as mentioned there.
We can also see the 'Link Created' on the right side.
It's also possible to create remarketing audiences in analytics with the option seen there.
Simple! Now your Google Ads account is linked to GA4 property.
If you haven't watched our video on  'How to connect Google Search Console and Google Analytics 4' please watch the video by clicking the link below.