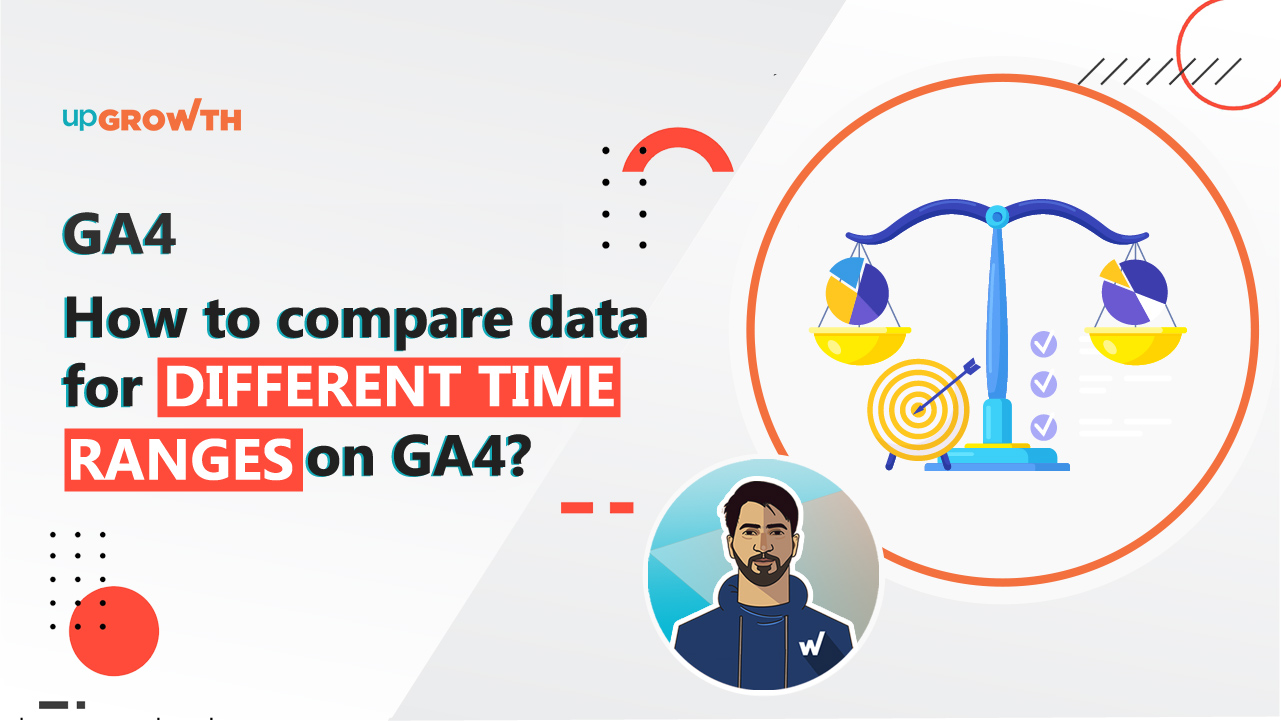 Adarsh Gangwal
| Published: May 13, 2022
How to Compare Data for Different Time Ranges on GA4?
Once you get your monthly GA4 reports, it's time to compare them! 
Comparing your current data with previous data helps you to evaluate your business progress.
Whether your business graph is moving upward or downward, these reports will give a clear idea.
As you generate reports between preferable dates there would be comprehensive data including the number of users, total revenue, and so on, which assist you to understand things explicitly.
Here is how you can view it:
Step 1: Go to the Reports
Step 2: Click on the Date Range
Step 3: Switch on the toggle button to enable compare mode
Your data with different time ranges is ready for comparison. There will be different colours for different time ranges so that the comparison becomes easier for the user.