5 Traits of a Real Digital Marketing Agency that Separates it from Wannabes
Published: August 14, 2018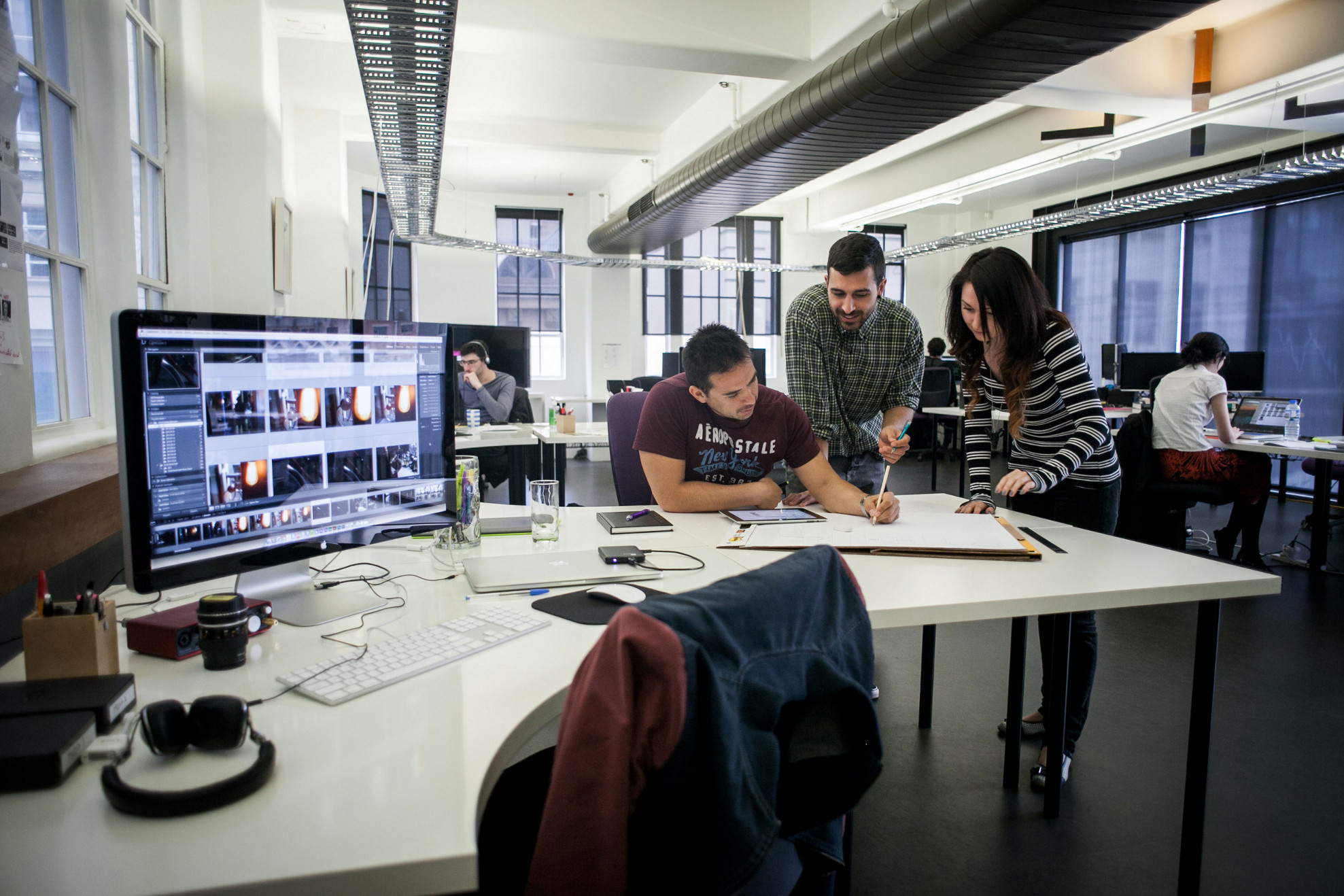 The customers in the digital world are changing along with the world itself, making the company's marketing department to be alert and execute strategies based on this changes. Marketers require in depth understanding and skills of the digital world more than ever before, and senior managers in growing companies need to surround themselves with advanced digital expertise.
For a company with a robust marketing department, or existing branding and creative efforts through an ad agency, it's hard to imagine where a digital agency might fit in.
While incorporating a digital marketing agency into your practices may be an option you have already considered, it can be a difficult decision for a large business with an existing marketing process to casually act upon.
However, there are many different aspects to a digital marketing agency that can be beneficial to your company. From strategists and analysts, to designers and developers, there are a lot of roles that a digital media marketing agency can play in the growth of your established brand.
Check if your digital marketing agency is performing as promised
Bringing the appropriate digital marketing agency on board as a strategic partner to promote your business is a difficult process. During the selection phase focus is on static, qualitative characteristics as opposed to quantitative aspects which can be negotiated before finalizing a contract.
Whether you're a new business owner just starting out with your startup, have an established business or work in marketing for a multi-million or billion-dollar company, chances are you've been approached by a digital marketing agency or publisher trying to sell you their digital service offerings.
With this shift, traditional advertising companies like TV, radio stations, newspapers, and magazines are eager to retain their portion of marketing budgets from the chopping block, so they develop their own digital offerings to help fill this void. In addition, many agencies are trying to build up their knowledge about digital marketing by training or hiring employees to do the work that many of their clients and prospective clients are asking for.
So, if you're looking for a digital marketing agency to collaborate with, how do you select the good from the bad? How do you evaluate a digital marketing agency to determine if they really know their stuff?
5 must have traits for a digital marketing agency
1. Result Oriented Team
When looking for the best digital marketing agency, you want to think of them as an extension of your marketing team and not as an outsourced service. It means you want to hire an agency that is in with your company's vision, mission, core values, and culture. While this step may be the most challenging to observe, it is one of the most important to ensure a healthy and long-term business relationship.
You've heard the phrase, "don't judge a book by its cover". When choosing an agency, a great website is a good indicator of whether you can trust them, but it's not perfect. Talk to them, ask for previous work samples and get to know the agency you could potentially work with.
Sometimes the people working with you during the proposal process are not the same ones who will be working on your account. That's fine, but you should absolutely request to talk to the team members who will be most involved in your account day-to-day. Do your personalities jive well together? Do those associates inspire your confidence in interactions that you have with them?
2. Agency Specialization
These days there are way too many agencies trying to be everything to everybody. Design firms are offering marketing strategy; PR firms are offering design services – it's getting crazy out there. Don't get caught up in the craziness. If you are trying to do digital marketing right, it is critical that you hire a digital marketing agency specialized for your campaigns and goals.
And if you need creative, hire a solid design firm. If you need SEO, hire an SEO company. If you need everything, hire a full-service digital marketing agency.
I know, it seems like common sense right? But it happens way too often. When agencies try to be a jack of all trades and move further from their core competencies, the results aren't good for anyone. So when it comes to hiring an agency, make sure that they are offering you services that are core to their skill set.
3. Agency's core competencies
Despite the descriptions outlined above, there is delineation between web design companies who claim to be search engine optimization (SEO) experts and branding companies who declare themselves as digital marketing experts. It is worth mentioning that both styles have their place in your marketing strategy. The main difference is how the results are achieved.
If your agency focuses mainly on SEO, the goals for your business are to achieve increased traffic and search engine rankings. This strategy is used to have your business information returned to potential clients when they search under some of the following specific terms:
Geographical targeting
Industry-specific searches
A stand-alone product, service or division to be emphasized
Brand marketing encompasses the whole of your business rather than focusing on specifics. The digital marketing strategy is to create an identity for your startup that evokes an emotional response in your target market, which leads to conversions and engagement. Although branding leverages the personal connection in digital marketing, it is also beneficial to SEO.
In a results-driven marketplace, it is critical your agency's core competencies meet the specialized needs of your business. They should be identifying your determined target market, demographics and strategies that will differentiate your business from others.
Your marketing investment has to net you a partner in reaching your business goals and not just the minimal, value-added service many agencies provide. While assessing the value of your current marketing agency there are several points of contention to consider.
4. Creativity
A digital marketing agency has to be creative to set your business apart from the competition. Since your focus is on running the business in the best manner possible to maximize profits and minimize operational costs, you likely have little time to develop a creative marketing strategy.
You have hired a digital marketing agency to grow and foster your revenue stream using innovation and creativity, as well as to develop a course of action that will produce results.
Your business deserves to be cast in its best possible light so you can maximize the growth potential. If you feel your marketing dollars are not providing the image you desired for your brand or the returns you imagined, it may be time to consider a move.
5. Reporting and Communication Process
This is very important. When you are in the beginning stages of communication with an digital marketing agency you are evaluating, make them explain their reporting protocol to you.
It is recommended to ensure that everything is tangible so you know what the agency is going to deliver and when they are going to deliver it. This can be hard working in digital but it is critical so you know where your money is going and when you need to pivot your strategy.
There are two main things that you should evaluate when it comes to reporting and communication processes: how they plan to communicate with you and how they plan to present analytics. Your digital media marketing agency should try to meet your needs when it comes to communication. Make sure you agree on a process that works for both of you. When it comes to analytics, I recommend looking for a digital marketing agency that has the following attributes:
Consistency
Most agencies like to do monthly reporting, which is perfectly fine. But a lot of agencies also get away with using different reporting protocols each month. This makes it hard to spot trends. Here's a little insider secret – agencies do this to only show you the "good stuff". But you don't want a fair-weather agency. Most of the time, the "bad stuff" is what is most important to see. So make sure that you decide on a reporting structure you like and are getting the same base report every month with additions as needed.
Frequency
To stay in the loop, it is recommended to ask for weekly base reports with quick status updates as well as in-depth monthly reporting. That way, you know how things are progressing weekly while also getting those deep analytical insights monthly.
Conclusion
When evaluating a digital marketing agency, you'll need to ask the questions that matter most to your brand's success. We could list down 8, 18, or 80 parameters that matter but in the end, this list is just a guide. What you should really be asking is what you think are essential.
When consulting with a digital marketing agency, there is no such thing as a dumb question. After all, it's your brand's success that is at stake here.
About the Author
Chandala Takalkar is a young content marketer and creative with experience in content, copy, corporate communications, and design. A digital native, she has the ability to craft content and copy that suits the medium and connects. Prior to Team upGrowth, she worked as an English trainer. Her experience includes all forms of copy and content writing, from Social Media communication to email marketing.