Why Digital Marketing Expertise for Startup Founders is Necessary?
Published: August 14, 2018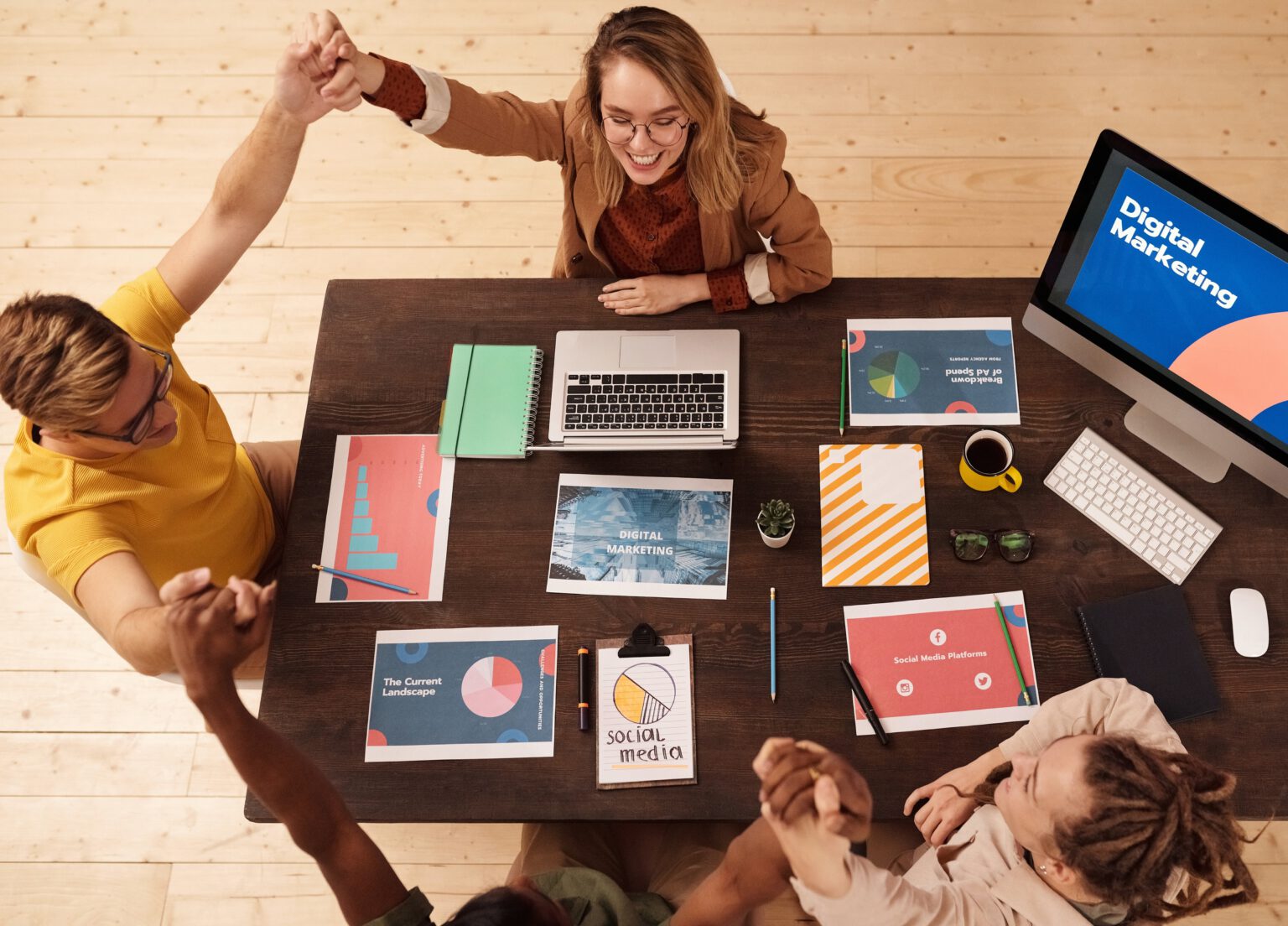 Digital marketing today has evolved to great heights, which have never been achieved before.
New digital marketing roles such as Social Media Marketer, Content Specialist, and Growth Hackers did not exist 5-6 years ago.
To get the word out, more and more companies are investing time and money in digital media today. No doubt they are achieving great success.
Every start-up today is looking to promote its business online for creating visibility and increasing sales within a limited budget.
With the invention of numerous technologies in the field and their popularity, it has become a necessity, rather than an option, to deploy digital marketing techniques.
There are many reasons why start-up founders must possess hands-on experience in digital marketing. Let us read about the top 10 reasons:
Digital Platforms, the Best Marketing Tools For Startups
As a startup founder, you have limited funds to market your business. The need for growing your business fast, and increasing its popularity among the people is much more than the companies which are already settled.
Other methods of marketing like television advertisements, banner advertising, etc, are costlier.
At present, the best way to promote your startup is to take help of digital media which can bring very fruitful results within a short span of time as well as low investments.
75 % of small business owners believe that digital marketing is the most effective tool for attracting new customers.
With Digital marketing, one can grow its brand organically without the need to invest a large amount of money.
A marketer can select the demographics and geographies of his/her choice and can do much more as compared to traditional marketing techniques.
Efficient online marketing experts can help you generate high quality leads for your startup business through Social Media Marketing, E-mail Marketing, etc.
When the time comes to see the impact of marketing efforts, you can't evaluate everything with them for everything they've measured.
If you're just starting out or you need to overhaul your existing marketing strategy, make sure to familiarize yourself with these 7 important marketing metrics
With little efforts and money, you can create brand awareness and generate high-quality traffic that will give the required boost to your business.
Why Knowing the basics of Digital Marketing is Necessary for Start-up Founders?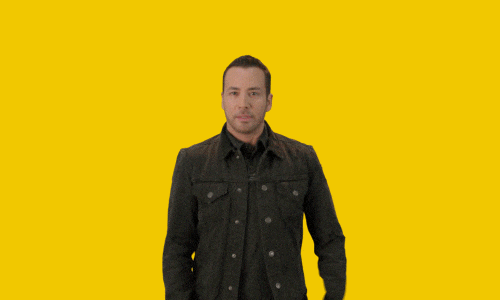 Having hands-on experience in digital marketing will help you to perform and manage the marketing tasks in the best possible manner. Since you know the art of digital marketing, you will surely get your business to the next level with its help.
If you're just starting out or you need to overhaul your existing marketing strategy, make sure to familiarize yourself with these 7 important marketing metrics.
When you as a founder know the digital media well, you know the specific marketing tools which will help you achieve the required growth metrics.
Not every tool will work for every product or service. For example, if your users are not present on Instagram, what is the point of using Instagram Marketing in the first place?
How to Manage the Digital Marketing Campaign?
While starting a new business, every penny spent on your startup marketing campaign is essential. If you do not have any knowledge about the art of digitally marketing for startups, it is difficult to understand where and how your digital marketing team is spending money on the campaigns.
When you are hands-on with digital marketing, you know which effort is bringing the expected return on investment (ROI). Thus, management of your online marketing efforts becomes easier and effective when you have experience in the concerned field, and there is no need to outsource activities to any digital marketing agency for startups.
Engaging and Maintaining Relationships with the Prospects and Customers Becomes Easier
Digital marketing is most effective when you are able to engage your prospects and customers with your products or services. Being a person that is well adept in different digital marketing platforms as well as executing a startup marketing plan, you will be able to keep your prospects and customers engaged through different digital marketing tools and methodologies.
Finding new prospects and customers is just not sufficient here. It is also important to grow your business and customer-base through engagement and maintaining relationships with current customers and prospects. This is an art and can't be effectively carried out by everyone. Experienced startup founders can utilize their knowledge to keep prospects and customers engaged and develop a strong, loyal customer base of the product or service.
Get connections for your startup
For every start-up, it is important to build its connections with other companies and professionals at a rapid pace. Digital media is the best way to reach out to prospective companies and connect with their top level managers.
Today, nearly every CXO, investor, as well as top-level managers are available with their social profiles on various professional platforms like LinkedIn. They can be easily approached through these social profiles. As a smart entrepreneur, you should have the skills to contact them and connect with them to discuss business as a digital marketing strategy for your startup. Not only does it help you get more business, it also helps you develop a stronger professional profile.
Digital Marketing for Startup Business Founders provide an Advantage over your Competitors
In this world of global marketing, you are not just competing with businesses locally, but also globally. You need to be well-versed in both local SEO and global SEO. Therefore, a good experience in all aspects of digital marketing is a must for you as a founder to keep your business ahead of the competition.
With Digital Marketing, Business Owners Can Do a Lot of Work Themselves
In reality, most elements of digital marketing can be executed by startup owners themselves. If the business owner does not have the required expertise in the field, he doesn't know where to start and what is needed to achieve the targets through marketing for startup business online.
Startups have a distinct advantage in the realm of digital marketing as social media users love to experience what's new.
Here are seven key performance indicators that all startups should be watching to measure the effectiveness of their efforts.
But if the business owner knows digital marketing well and understands what exactly needs to be done to achieve the results with a startup marketing plan template, he can do most of the marketing himself.
Digital Marketing is more Effective when the Owner Promotes Himself
When the owner of a business promotes his/her business, he/she speaks on the behalf of the firm. When content is strong, the message will also be strong during the promotion.
The owner of the startup is the person who knows every aspect of the business. He knows how to market a startup business and therefore, he is clear enough to get into the mind and heart of the business.
Thus, if the startup founder thoroughly knows about digital marketing, he can put all his knowledge and skills to write the powerful content needed to promote the business digitally.
Harness the Power of Social Media Platforms
Every startup needs to harness the power of social media platforms today since they are not just limited to chats or social connections. Instead, they are also used as a primary tool for digital marketing. 90% of the adults aged 18-34 follow a brand through social networking platforms.
If a startup owner knows digital marketing well, he/she can potentially utilize the power of social media to the best extent. Missing out on social media promotion is not an option that you can afford to choose today.
You can Expose your Business to the Whole World
The whole world becomes your target audience with digital marketing. The reach is unlimited and that too at the most effective cost. A number of brands have made it big by leveraging the power of online marketing. Whether it is Nike, Adidas, eBay, Amazon or any other successful brand in the world, there is none which has not used the power of internet marketing to boost its business from time to time. Their marketing act as the best case studies for startups.
Gives an overview of analytical reports
In Digital marketing, start up founder's provide them analytics report so as to they can find out how their advertisement is working online, which key words are effective, which social media is more popular, number of engagement on a particular day, date , etc. Digital marketing provides a detail report for the founder their performance online and as per that they can improve it and connect to the customers in better ways. Start up founders can plan their future marketing properly as per the detailed analysis report.
Survival in the market
Digital Marketing will be the standard business process later on, individuals, marketers will rely upon any method of business exchanges, as B2B, or B2C business on. This procedure has just begun, and going to progress with time . It is a typical habit for any brick and motor foundations to run over several guests entering their shop, and looking at, or assessing items, at that point leaving the shop without purchasing anything.
On online business for start ups , founders need to continue contributing all the time just to their presence in the market, and a single amount cost is made each month as a repeating cost. In this way, they can survive the business and make their start up marketing strategy accordingly. Technology is developing and it is essential for the start up founders to survive in the market by using news methods of digital marketing.
Higher conversation rate
In digital marketing, the main aim of the customers is conversion. Digital marketing provides a big platform for founders of digital marketing to convert their customers by using various channels online. Digital marketing can help the start up business giving different options to plan their digital marketing campaigns on various channels to convert their leads into final buyers.
Summing Up
The know-how of digital marketing is now not optional but an essential activity for every startup founder. We are already witnessing that growth opportunities are on the rise today. So it is not a wise decision to avoid this opportunity of having hands-on experience in digital marketing and applying it to your business before your competitor does the same!
About the Author
Amol has helped catalyse business growth with his strategic & data-driven methodologies. With a decade of experience in the field of marketing, he has donned multiple hats, from channel optimization, data analytics and creative brand positioning to growth engineering and sales.