Top 10 Social Media Case Studies that a Marketing VP must read
Published: August 14, 2018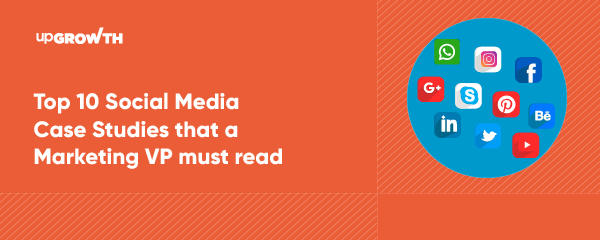 When the number of active Facebook users, globally, go up to a 2 billion, anybody would start to take social media seriously. And, if you are in the top management of the marketing department of a company, you would definitely want to sit and take notice of the numbers.

As a marketing vice president, you would have already seen the shift in the markets from physical to virtual. The attention of a considerable number of your targeted demographic is available online, which is why social media marketing is one of the most important slices of your entire marketing mix pie.
As a marketing VP, success stories of companies leveraging social media for various objectives should be an important read.
Here are 10 must-read social media case studies from various companies all across the globe, representing different industries.
1. Check-in and Get Rewarded
When you see someone on Facebook checking in to a restaurant, or a movie or somewhere for a vacation, you might think why do I need so much information about so many places and where they are. Scott Wise saw a commercial prospect in each of those check-ins. Being the CEO of A Pots & Pans Production, a company that runs seven restaurants in the USA, he always knew newspaper advertising days are gone.
He cashed in on the geo-location tagging feature of apps like Foursquare and Facebook. As a reward for loyalty to his customers who check in and spread brand awareness, he offers a 10% discount on lunch.
Find the Case Study here!
2. Discovering YouTube
Not only do startups and emerging small business target audience through social media, but traditional big companies also need to increase their investments in social media marketing to stay in the game.
Gillette found out that advertising on YouTube was a far cheaper than TV. Reaching 1% of the target population through YouTube was 7.3 times less expensive than TV. The campaign was an overall success increasing brand and product awareness and also delivering the campaign message.
Find the Case Study here!
3. Mickey Mouse Selfies Anyone?
Social media marketing campaigns have been used for charitable purposes as well. Disney leveraged this aspect as part of their partnership with Make a Wish Foundation. In 2016, Disney first launched their Share Your Ears campaign in honor of Disneyland resorts' 60th anniversary where they pledged to pay $5 for every photo uploaded on Facebook, Instagram or Twitter featuring Mickey Mouse ears and the hashtag #ShareYourEars.
The campaign was a tremendous success with Disney ultimately donating $2 million. The campaign was not only designed as a fundraiser but also for Disney as an enhancement to their brand engagement by touching the right chord on people's emotions.
Find the Case Study here!
4. Finding the Right Influence
One of the most noteworthy social media case studies of 2017 was displayed by Comic Con India which recently did a massive promotion for their brand at virtually no cost. They tied up with Team Quroz and did a virtual search on enthusiastic profiles and fished out real comic fans.
A total of 57 people were chosen from this search who were rewarded with free passes and merchandise. In return, they acted as their media influencers who generated enough social media content to create a major hype across the nation for their event. Comic-Con received a total engagement exceeding 31k making their non-paid campaign a huge success.
Find the Case Study here!
5. Helping Others
Social media success stories can be found in B2B winners as well. American Express started a social site, AMEX OPEN, in 2007, dedicated to providing financial and business advice to small business owners.
Their open forum is a network of people interacting with industry experts and making it an idea-sharing platform. The unique page visits increased by 525% by 2008 making the strategy a successful one. Other B2B social media case studies also include HSBC's similar forum The HSBC Business Network.
Find the Case Study here!
6. Hashtags and More
Lego, the Danish company making plastic brick toys, got people to believe that Lego toys were not just for kids. Their #FillTheGap contest in 2015 increased their brand engagement as people had to send images of filling empty spaces nearby with their Lego architecture.
The same year, Uber rode on the Game of Thrones wave pulling a promotional stunt cashing in on the mass hype around the popular TV show with their social media campaign #RideOfThrones bringing the infamous iron throne replica to fans who request it thereby increasing their brand awareness.
Find the Case Study here
7. Feel Free to Use Facebook while You Work
Most of us know the pain of not being able to go online at our workplace and in some corporate offices social media pages are banned on the internal servers. However, Best Buy, a large American electronics retailer, encourages their employees to be online always, which is a process of connecting with your customers 24/7.
They have different forums and communities on Facebook and Myspace which enable employees to share brand or store information anytime anywhere. Also, employees are free to use Twitter at all times giving live updates of store promotions.
Find the Case Study here!
8. Tweet to Order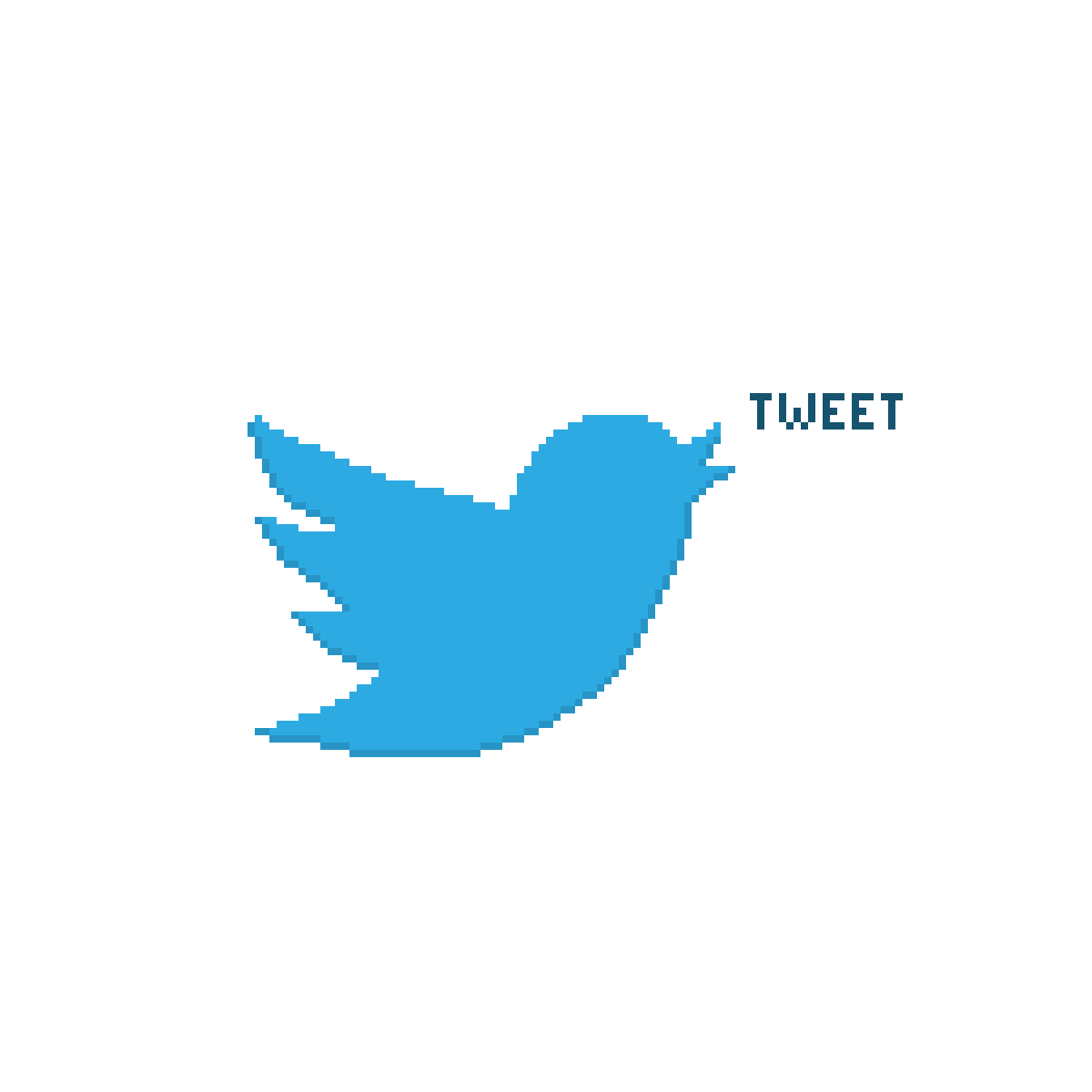 Dominos figured out that most of their customers prefer to stay online rather than call up and order a pizza, so they adapted to the digital world much faster than any other food brand. In May 2015, they made pizza delivery easier for U.S. customers with their tweet-a-pizza system.
Their target was the super busy younger customers who only needed to tweet a pizza emoticon for placing an order.
Find the Case Study here!
9. Write and Promote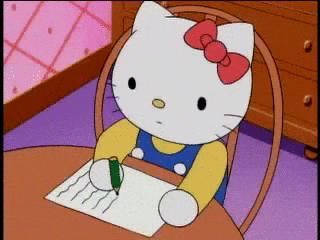 Marketing through blogs is an important digital marketing strategy. AmbiPur, a leading brand of air fresheners, organized a bloggers meetup in Chennai, India in 2013. The objective of the event was plain promotion through good writers. The bloggers were given a product experience and an interactive session of blogging.
They were encouraged to spread the event news on Twitter and Facebook thus promoting the brand.
Find the Case Study here!
10. Social Listening
One of the key reasons for businesses to be on social media is to create a relationship with their customers. Many a time brands have needed to fall back on social media platforms to communicate with consumers.
BreadTalk, a Singapore based food, and beverage corporation faced the brunt of the public in 2015 when they came out with a bread bun called "lee bu kai ni" which was intended to be a commemorative product in memory of the late prime minister of Singapore, Lee Kuan Yew.
The idea was not well received, and the company had to issue a public apology through their Facebook page.
Multinational corporation Dell made massive investments in this regard in 2014 and came out with their social media command center for which they trained 25000 employees who would address and interact with customers on social media.
Find the Case Study here!
Conclusion
The vital factor in all these social media marketing case studies is that all or most of them had cases where there was a first-time strategy or some innovative campaign involved. Social media is still a new playground for marketers. Hence as a marketing VP you might be facing quite of a risk, but success stories all around definitely pose to be learning if not an inspiration.
FAQ
1. Why is social media campaign important?
By engaging on social media, brands can develop trust with potential customers, partners, and talent/employees. This is especially true if others spread the word about your company's name, products, or services.
2. How do I start a social media campaign idea?
We'll go through every step-in detail so you can take advantage of one of the most influential and economical marketing initiatives a company can implement.
Define Your Social Media Campaign Goals,
Step 1: Determine Your Social Media Channels in
Step 2: and Plan Your Social Media Campaign Strategies
Step 3: Create a social media content calendar in step five after choosing the metrics you want to track
Step 4: Create Your Marketing Assets Using Free Online Tools
Step 6: Manage your campaign
Step 7: Use social media management tools to schedule your content
Step 8: Discover the latest social media scheduling tools
Step 9: Review the Findings
3. What is a social media case study?
In essence, a case study is a lengthy recommendation or review. Case studies frequently showcase a business's accomplishments via a social media service or strategy. They show how your company's products and services benefit customers in a particular circumstance.
4. How do you write a social case study?
Writing a Case Study Analysis:
Carefully Read and Analyze the Case.
Make notes, underline essential issues, and highlight pertinent information.
Simplify Your Research. Determine two to five critical issues.
Discover Needed Changes and Potential Solutions… – Pick the Best Solution.
5. How do you showcase a case study on social media?
Guidelines for Writing Case Study Posts on social media
Headline. Use an exciting first statement to make your content stand out and draw readers in immediately.
A predicament or issue. Describe the business and the issue or circumstance it was facing.
Problem and Results…
Call to Action for the conclusion.
6. What successful social media marketing campaigns have businesses implemented?
A social media campaign is a planned marketing initiative that uses social media platforms to raise consumer awareness, interest, and loyalty toward a company, brand, product, or service.
Social media marketing initiatives include strategic planning, audience targeting, and measurable results.
Brands undertake social media marketing across a variety of platforms, including:
Facebook
Instagram
YouTube
Twitter
LinkedIn
Pinterest
Reddit
TikTok
7. How can companies use social media to reach their target market?
7 Strategies for Growing Your social media Following
Create genuine connections. Social media is used by people to connect with others.
Deliver customer service in real-time.
Increase brand recognition.
Disseminate pertinent educational content.
Take into account social media monitoring.
Promote word-of-mouth referrals.
Hold competitions to draw in leads.
8. What are some typical issues that firms run into when implementing a social media marketing strategy?
Five of the Biggest Challenges in Social Media Marketing
Lack of Connection Across Departments
Finding the appropriate platform.
Understanding the target audience.
Decreasing organic engagement.
Meeting consumer expectations.
9. How can businesses measure the success of their social media marketing campaigns?
Keep track of metrics regarding traffic volume, including the number of visitors, page views, and fans. Engagement metrics, such as the ratio of the overall number of fans on your page to the number of comments, liked posts, or favorited/shared tweets. Competitive position (evaluate your engagement numbers in comparison to those of your rivals)
10. How can businesses stay up-to-date with social media trends and strategies?
Follow popular digital newsletters, blogs, social media, and publications: Numerous bloggers regularly publish updates on the newest SEO and digital marketing developments. To keep up with any changes in the market, these specialists employ a variety of tracking software, inside sources, and industry relationships.
About the Author
Amol has helped catalyse business growth with his strategic & data-driven methodologies. With a decade of experience in the field of marketing, he has donned multiple hats, from channel optimization, data analytics and creative brand positioning to growth engineering and sales.