10 Free Tools for Google AdWords Campaign Management
Published: August 14, 2018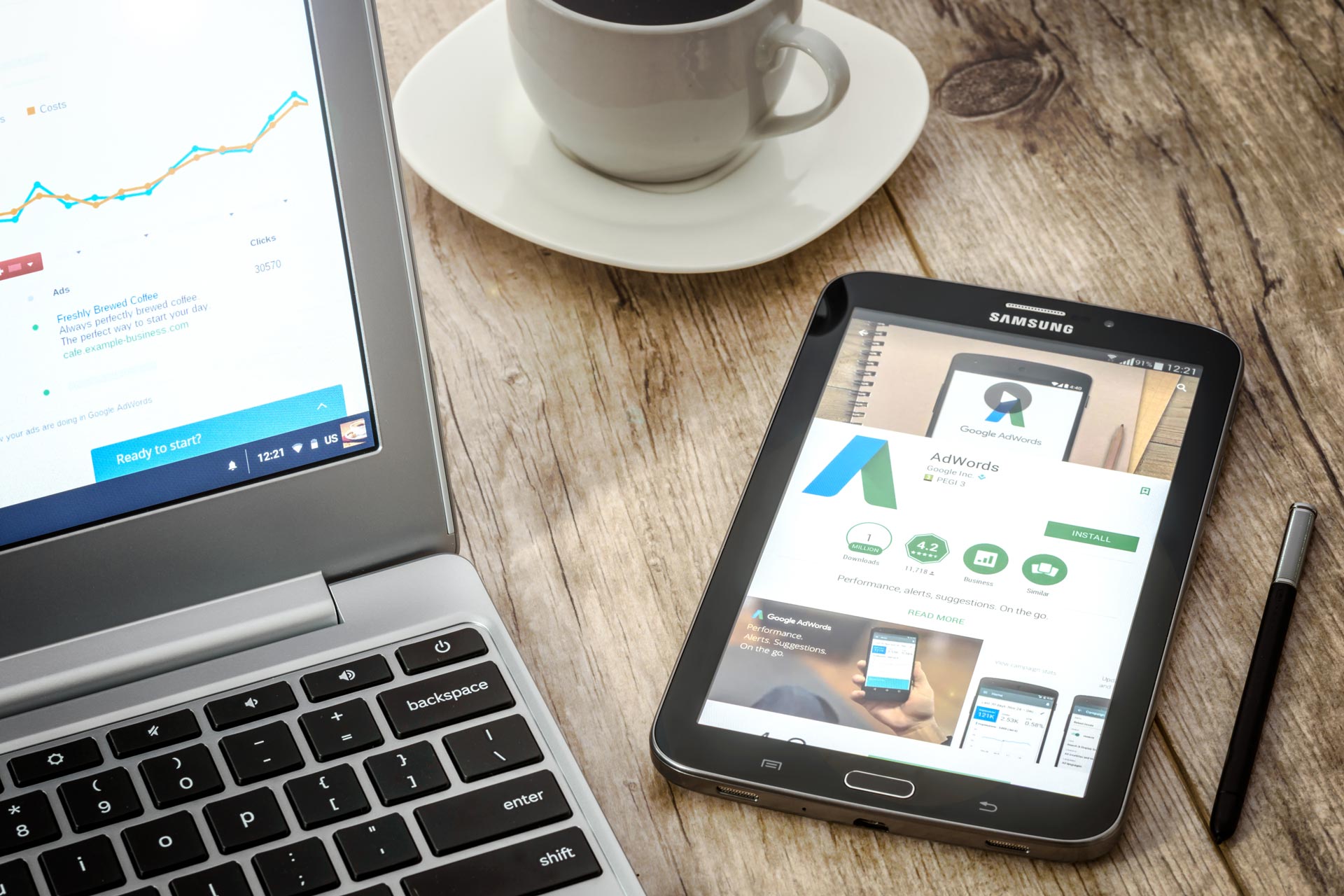 Today, every business house or every business person runs Google Adwords campaigns on a regular basis. There is certainly always room for improvement. Every google adwords user wants to maximize on their experience with the tool.
At the end of the day, arranging and setting up your AdWords campaign is just a large portion of the fight. The other half is enhancing your campaign once it's live. Indeed, even the best, most splendidly set up campaign will at last come up short if it's not overseen properly.
There are many available best tools with Google Adwords that business individuals must maximize on.
1. Keyword Planner
This is the most popular keyword research tool in order to get the keywords idea for website and campaign. The tool is also better known or referred to as AdWords Traffic Estimator.
You can simply seek the most important information about expected "search term" on the basis of your products, services or website content and target details like Location, category, language, date range and many more details.
Along with this, you can get an insight to the accurate details such as estimated search volume trends, Average monthly searches, Competition, Suggested bid, Ad impression share, CPC cost and many more aspects based on historical facts, figures and the current trend in vogue.
If you are aware of your projected industry area for promotion then you will definitely get perfect keywords for campaigns and ad groups.
Keywords planner is by far the best tool for search campaign creation. See this tool in AdWords, then click on Tools and Analysis, post which you will see Keywords Planner.
Keyword planner as a tool allows the digital marketer to choose and analyse keywords and their performances. This assists in choosing the right keyword for every campaign ahead.
2. Remarketing Tag
The Remarketing Tag is a small script and a very important component of remarketing list. Google has now made it convenient to collect the cookies from people who have visited your website.
Google then generates a list as per your setups like the audience, type, list size & tag. You only need to place the remarketing tag in all pages of your website.
On basis of the remarketing list, you can simply create the remarketing campaign for your products and services. Here is an article for you to understand the concept better – "Create your first remarketing list".
You can choose a list for remarketing from the AdWords account and prepare a new remarketing list targeted to a selected set of customers.
3. Google Analytics
Here is a free web tracking Google tool in order to ascertain traffic analysis. When you link a Google Analytics property to AdWords, you will be to examine the visitor's activity on your landing page.
As you use this tool, you will be able to understand how much traffic has come from AdWords and click, cost data report all together with your Analytics site engagement data.
Filters, Goal, real-time visitors, Geo info and funnel visualization are useful components to analyze the behavior of the audience. You also can create remarketing lists in Analytics to use along with AdWords for targeting specific audiences.
In the above dashboard, Google Analytics is measured for a particular website considering all factors i.e. time spent on the site,device used to log in, traffic, etc. This rates the brand performance on the whole.
4. Conversion Tracking
This is a very important tool for conversion tracking in Google AdWords. Using the conversion tracking code, you will be able to analyze the information related to number of signups, app downloads, phone calls and purchases have happened from your landing page.
Different types of conversion tracking tools are available in AdWords like Track purchases, sign-ups, and other website conversions, Track Android app conversions, Track iOS app conversions, Track calls from ads, Track calls to a Google forwarding number on your website, Track phone number clicks on a mobile website, Track offline conversions and Track transaction-specific values.
All these conversions are indeed the best for understanding data such as which keywords, ads, ad groups, and campaigns are working fine and also to calculate the ROI.
From the above image it is quiet eminent, the Conversions dashboard talks of all the statistics i.e. overview, conversion rate, etc.
5. Display Planner
Display planner is one of the vital tools for AdWords display campaign creation. You can find the best suggestion about keywords, placements, topics, interest, demographics, and remarketing on the basis your interests or your landing page.
You will get an estimated set of collective data for your campaign creation. However, it will be more helpful for achieving better converted clicks.
Display planner, as you can see above, displays the entire plan in terms of videos, keywords, impressions, etc.
6. Negative Keywords
A negative keyword tool is a PPC match type (i.e. a keyword targeting option) that is generally offered by most of the search engine advertising platforms, also including Google AdWords.
The negative keywords permits you to filter who generally sees your ad, that is based on the search queries therein. You must use the negative keywords tool when you would like to ensure that your ad doesn't show for any particular word.
When you prevent your ad from showing on irrelevant searches, you save money on wasted clicks and create more opportunities for it to display on searches that are relevant and that do lead to conversions.
The benefits of effectively using negative keywords in a P.P.C. campaign are that you will always have an improved C.T.R, quality score and a conversion rate.
The negative keywords tab as is visible from above allows you create a list for negative keywords, i.e. these are the keywords which must be abstained from being used in any of the campaigns
7. Ad Preview & Diagnosis Tool
As the name suggests and implies for itself, this tool is indeed useful for showing the preview of ads corresponding the keywords, language, location and device. Generally, you can use the ad preview & diagnosis to investigate if your text ads are visible or not as per the keywords.
A tool shows the message for improving your campaign and changes, which is required for the ads on any search term. If in case you don't have thorough knowledge about your industry related ads, then you also can use this ad preview and diagnosis tool to check out the sample ads and competitor's ads.
A tool in your account (which is seen above) helps identify why your ad or ad might not be appearing. The tool displays a preview of a Google search result page for a specific term. This helps you see which ads and extensions are appearing for your keyword.
As you enter a search term and other criterion such as language and location, the tool suggests you whether your ad is eligible to appear in that situation.
8. Google Merchant Center
Google Merchant Center is is a tool that helps you in order to manage the products data in Google shopping. By using this tool you can upload the product details and facts to Google and eventually find your product listings on Google. This tool helps you in reaching shoppers while they are surfing for items to buy on Google.
This tool is much useful for website promotion. As you link your AdWords or your Manager accounts, you can promote your products directly through Product Listing Ads.
The Google Merchant Center dashboard details out the clicks for every 'search' keyword, the impressions and the products/services active for the brand
9. Bid Strategies
AdWords offers several strategies to bid that are defined for different types of campaigns. Heavily depending on which networks your campaign is targeting, and also if you want to focus on getting clicks, impressions, conversions and views, you can determine the best strategy for yourself.
There are certain categories of bidding strategies:
Manual C.P.C:
This is the most desired and preferred setting in order to have total control over focused on driving click traffic. AdWords generally takes the ad group default bid first, unless a much different bid is manually specified at the keyword level itself.
Automatic C.P.C:
In this bidding, advertisers are determined on driving click traffic. However, they give AdWords control over individual CPC bids.
You must adjust a budget and AdWords automatically adjusts your bids with the goal of getting the most clicks for the budget. With automatic bidding, AdWords gets the most clicks.
There is an additional option to set a CPC bid limit. Nonetheless, setting a limit can help control costs and also, it might also potentially limit clicks.
Enhanced C.P.C:
This bidding strategy is tailormade for the conversion-focused advertiser. Conversion tracking should be enabled, so that AdWords can automatically bring variation in CPC bids to drive most conversions.
Also, the bidding is lowered for clicks less likely to show any positive conversion.
As we go ahead to select a bidding strategy. The options drop down from where you can either choose a Manual, Automatic or an Enhanced C.P.C
Sign up for a free Growth Hacking Consultation
10. AdWords Script
These are the scripts in java language. Which help in making automated changes in your AdWords account and for reports generation.
This feature helps you change bids, pause ad groups and add keywords. It also assists in generating the ads performance report and account reports.
This script is more helpful for managing the large campaign and reporting. Scripts can also be used to modify multiple accounts through MCC.
The Adwords script herein, gives an estimate of the percentage reach of your ad in every hour for entire week. This way you know when your ad will do better than the previous hour.
Take away
In conclusion we would like to say that. If you focus more on these tools while you work on your campaigns. You will be assured best results.
We look forward to hear and know your opinions.
About the Author
Chandala Takalkar is a young content marketer and creative with experience in content, copy, corporate communications, and design. A digital native, she has the ability to craft content and copy that suits the medium and connects. Prior to Team upGrowth, she worked as an English trainer. Her experience includes all forms of copy and content writing, from Social Media communication to email marketing.