Squat Challenge – A Healthy And Creative Strategy for Small Businesses
Published: November 12, 2021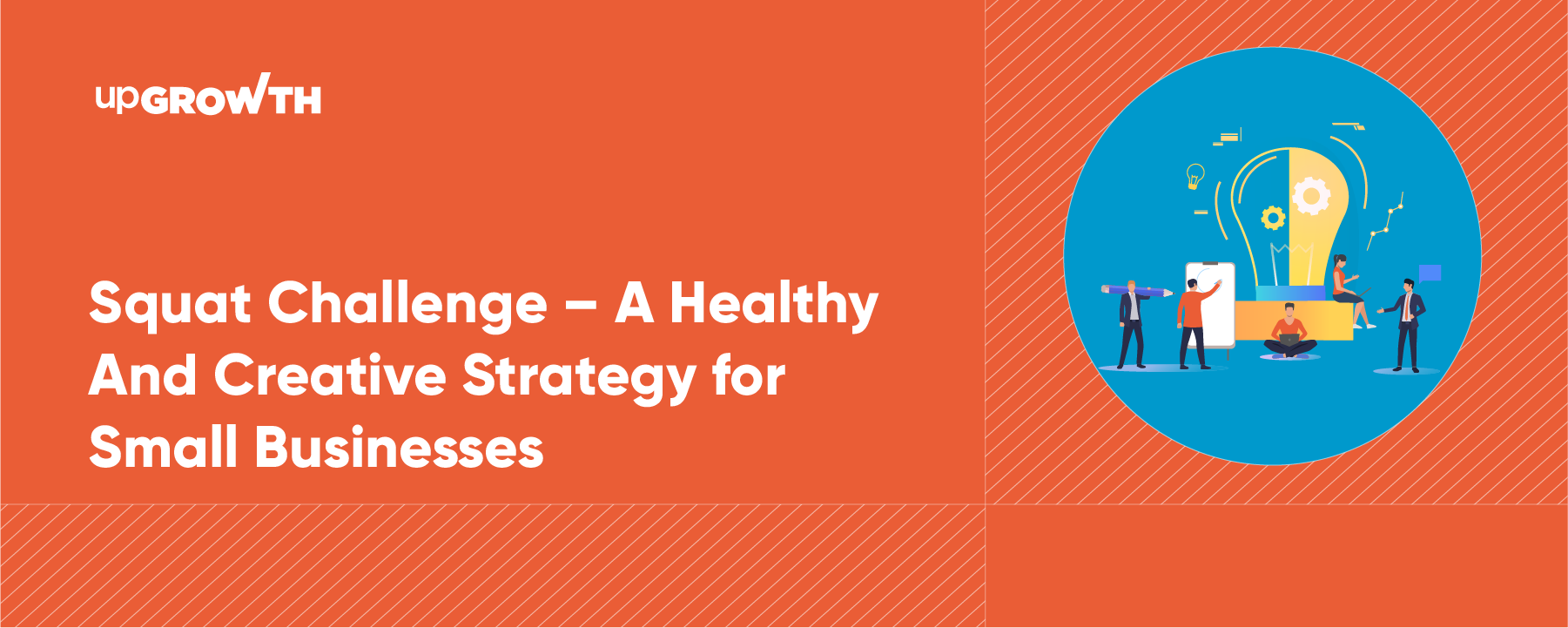 If you haven't heard of the Squat Challenge, you are probably living under a rock! Surprisingly, the Squat Challenge has ignited some action in the normally formal entrepreneurial sector.
Remember that ice-bucket challenge that spread like wildfire and created quite a stir on all the social media platforms? Such trendy and quirky challenges are a fun way to divert traction to your brand. Let's take a look at the Squat challenge from a digital marketer's perspective.
In an attempt to promote wellness, many small businesses and other organizations have initiated the squat challenge.
The sole aim of the Squat Challenge is to spread awareness about physical well being and promote exercise in people's daily life by rewarding them.
Why Was The Squat Challenge Campaign Successful?
The real question is, why wouldn't the Squat Challenge be successful! A simple yet effective technique, the Squat Challenge is structured in a way that people can earn a benefit or goodies if they perform a certain number of squats, decided by the host.
The Squat Challenge ignites the fun factor, the 'I am a victor' factor and obviously promotes health awareness.
Squats That Earn You A Free Subway Ride
If 30 squats is what it takes to earn a free subway ride or earn other goodies, who wouldn't want to do that! Yes, you heard it right, it was the Moscow subway that pushed this initiative and now we are seeing viral videos of people doing squats on the station and earning a subway ride.
This initiative was also replicated by the Indian railways.
Indian Railways wants you to save your hard-earned money as part of its attempt to create a healthy culture among the public.
As part of the railways' Fit India project, thirty squats will win you a free platform ticket at the Anand Vihar railway station in the national capital.
We have another successful example. As part of a creative marketing gimmick for the 2014 Sochi Winter Olympics, subway commuters in Moscow could do 30 squats in exchange for a free ride.
Rather than paying 30 rubles (57p), commuters could perform 30 squats in front of rather remarkable new equipment in tube stations.
The aim was to show that the Olympic Games were about getting everyone involved in an athletic lifestyle. The Olympic-branded machines ensured that participants would not abuse the system.
Sensors made sure people were in the right position and stretching properly. Passengers were then offered a free rail ticket after their workout.
A campaign like 'squat challenge' which earns a free subway/ bus ride invokes a sense of achievement amongst the participants and creates a bond between the participants and the brand.
Let's take a look at how a business adopted the viral challenge and positively impacted their business;
Who is Motul?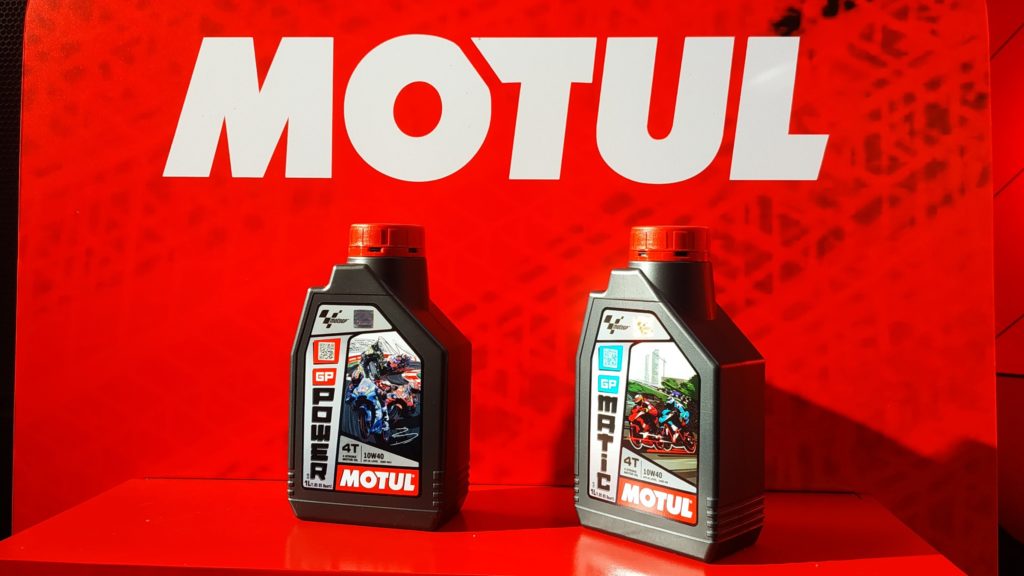 Motul is a French firm that specializes in the development and marketing of high-performance motor vehicles. Through a Technology License Agreement with Atlantic Lubricants and Specialities Private Limited, it has been functioning in India since 2003 (ALSL).
In India, Motul has established itself as a performance brand in the motorcycle oil, passenger car oil, and motor care product markets during the previous few years.
The Objective of the Challenge
An activity that serves a dual purpose: it encouraged participants to 'adopt' families of mechanics who were hit by COVID — and gave them an incentive to get some exercise while stuck at home during the lockdown.
The Fitness Challenge
With the Motul Fitness Challenge, users were encouraged to record themselves doing at least 15 squats in exchange for a commitment (from Motul) to fund meals for a mechanic's family, for every 500 squats they completed.
Several industries have been harmed as a result of the COVID-19 lockdown, and auto maintenance was one them. Motul India urged their fans and community to participate in the Motul Fitness Challenge as part of their CSR activity of supporting rations for mechanics' families who had suffered financial hardship as a result of the shutdown.
Why Did They Choose the Squats Challenge?
Motul India and DViO Digital wanted to give back to the always-dependable mechanics and their families, who had been there for motorists 24 hours a day, seven days a week.
The Challenges they Faced
Getting a good turnout for a purely organic activity was a primary roadblock faced by the brand. It was challenging to bring in influencers and followers without spending any money.
The first participants nominated their friends, who then nominated their friends, and so on, resulting in a chain reaction.
Getting individuals to do squats without receiving any material rewards during the lockdown was a challenge. People were already suffering from a pandemic.
It felt like a huge burden to ask them to complete a taxing activity, especially when the gratification "only" came from assisting others.
Fortunately, Motul fans (dubbed "The Brotherhood") rallied behind Motul's call to assist mechanic families, displaying an awe-inspiring display of love and sportsmanship while engaging in a good cause.
The Execution
A day before the campaign went live, a teaser post with the activity storyline was posted. It contributed to the creation of excitement and anticipation for how Motul supporters could make a difference during a difficult moment.
On D-day, the rules post went up, detailing the conditions of the activity and notifying individuals of the stakes. Within two days, the campaign garnered 1500 squats.
Counter posts keeping count of the number of squats accumulated went live, encouraging more participants to take the challenge. By Day 5 of the activity, 5000 squats were performed in total.
The Impact
The #MotulFitnessChallenge was an innovative initiative which helped Motul India reach out and help their mechanics. Motorists and clubs from around the country contributed a total of 6372 squats to the initiative, allowing Motul India to adopt 12 households.
The campaign received a reach of 2,77,759 people, with 3,01,913 impressions and 2,359 engagements.
There was a stronger link between the customer and the Motul brand. A restored sense of community, including bikers and influencers, who came together in a moment of need to help worthy mechanic families.
Let's take a look at another example.
The Singapore Prudential 'Do Squats Challenge'
Who is Singapore Prudential ?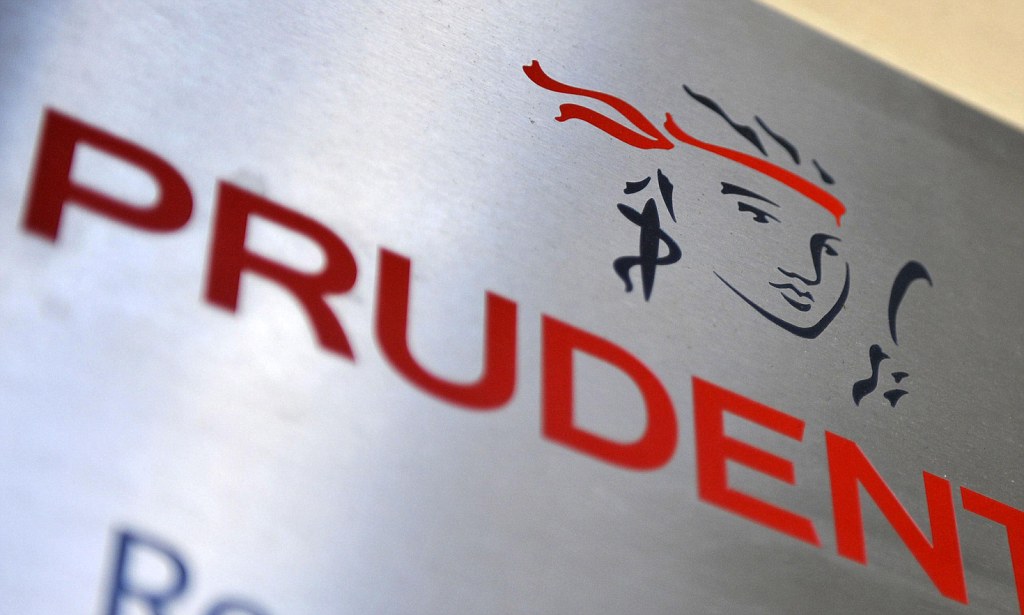 An insurance company that offers various insurances to suit the needs of an individual, a family or a corporate firm. It also initiates health programs like dance or the "DO Squats Challenge" in an attempt to promote health awareness.
The Objective of the Challenge
The aim of Singapore Prudential was that they wanted to establish themselves as a brand that cares and is contributing to the betterment of the society. This objective also aligned with their product, i.e different insurance policies.
By the end of the one-month campaign, Prudential indicated that 646 persons completed 20 squats each, totaling 12,920 squats.
The 'DO Squat Challenge'
Prudential Singapore launched a "DO Squats Challenge" campaign to encourage wellbeing. The goal of the insurance company was to honour the ambition and optimism of those seeking to advance in life. The task was to do 20 full squats in 40 seconds, which would be scored by a machine equipped with a sensor to assure a complete squat.
This aligned with Prudential's newly launched "We DO" region-wide brand campaign. Consumers who participated in the "DO Squats Challenge" received a complimentary MRT ride as part of the company's ongoing commitment to encourage individuals to take control of their health and wellness.
Why did they choose the Squat Challenge campaign?
The goal of the squats challenge, according to Prudential, was to get individuals to think about staying in shape. Furthermore, squats are one of the workouts that aid in the development of leg muscles as well as body-wide muscular growth for increased body strength. Prudential used social and digital media to spread the word about the challenge and urged people to take part. Some of the company's employees were also enlisted to participate in the squat challenge.
The Challenges they Faced
In order to make a campaign viral, it is important that a channel has some seed traction. Prudential Singapore did not have a noticeable social media presence, which is why they had to heavily rely on a creative campaign to make the Squat Challenge work.
The Execution
To kickstart the Squat Challenge campaign, Prudential Singapore urged its employees to share their squat videos and kick off the chain of tagging other people. Along with this, they promoted this challenge with a catchy social media campaign.
The Impact
Prudential revealed that 646 people participated and performed 20 squats each, totalling 12,920 squats for the period of 21 – 25 March 2019. The Squat challenge uplifted the brand name and garnered loyal followers.
The Impact of Viral Challenges on Small Businesses
Small businesses are always on the lookout for an instant gimmick that can uplift their social media presence. Viral challenges are a great way to get started – they start small but have the potential to grow into something powerful that can boost brand recall for months and even years to come.
All you need is the right campaign and creative outlook to initiate such challenges, or piggyback on trending ones. Here's how a viral campaign helps:
Creates a brand effect: The Squat Challenge can position your brand as a social-friendly brand and paints it in a good light for potential customers.
Helps in garnering new customers: The ability to get viral helps your brand attract customers and catch eyeballs. Thus, improving your clientele.
Creates a stir on social media: Once the challenge starts gaining momentum, it will create ripples on social media.
Helps boost visibility, exposure, and traffic: Such challenges positively impact the visibility of your brand, improve organic traffic and expand the overall reach of your business.
The best part of such challenges is that they are extremely pocket-friendly. With the right execution and a bright campaign, such challenges have the capacity to skyrocket your business.
Creating a Viral Challenge/Campaign: The Tools You Need
Let's understand the important aspects of getting a challenge viral.
A simple task: One of the keys to getting more people involved is to keep the challenge easy and accessible. The Squat Challenge worked precisely because it was simple. A squat is simple to perform and can be done from anywhere. It doesn't require equipment and the time commitment is minimal — this makes it easier for people to sign up. Set a task that's fun and uncomplicated.
A catchy poster: A catchy poster is all you need to grab the eyes of those inquisitive minds! A poster acts as the first look of the challenge and it will help you create the buzz you are hoping for. Kickstart your campaign with a bang-on poster and get your brand in the game.
A strong social media presence: For any challenge to become viral, it is important that your brand is present on leading social platforms and is active on those platforms. Make sure that before you think of initiating a challenge, you have a certain number of followers who will take up the challenge and nominate others further.
upGrowth's Social Media Marketing service ensures that your business has an established face on leading platforms.
A reliable agency partner: Having a great agency on board to execute the plan helps. upGrowth, a top growth hacking agency, uses social media marketing and content tactics to help your business gain traction. With our personalized digital marketing solution, we have helped clients scale up their business and achieve their entrepreneurial goals.
We get down to the nitty-gritty of your brand's tone, ethics and culture and ensure that it is portrayed on social media platforms with your agenda in mind.
How upGrowth's Social Media Marketing Services can Help your Business
We can create a well-structured social media strategy with:
Engagement-focused content curation
Here are a few success stories from brands who worked with us to execute a social media marketing strategy.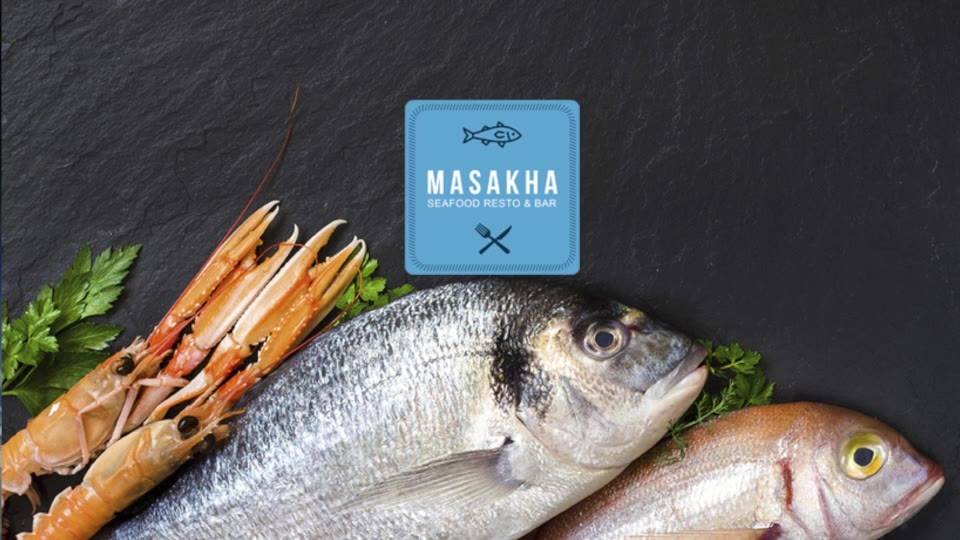 upGrowth helped Masakha, a seafood restaurant in Pune, become the first choice for seafood lovers.
The Challenges
Masakha had to be introduced to people who lived in and around the area. We knew we needed to portray them as a restaurant that provided delectable seafood dishes.
We knew that once we established Masakha as a Seafood Specialist, the traffic, as well as home-delivery orders and restaurant visits, would follow.
The Effective Solutions
Our team at upGrowth realised that a smart content and social media strategy would catalyse the brand's popularity on social media platforms.
Step 1 – Establishing the Niche
It was extremely important for the brand to carve their name as a restaurant that serves the best Seafood in the area.
Step 2 – The Creative Touch
UpGrowth realised that user generated content was required to kickstart a viral trend. Thus, our team brainstormed the Masakha campaign to promote the brand. We asked participants to upload fun photos using the hashtag #myfishface.
Step 3 – Implementing Ad Strategy
The campaign included a fun gimmick where people posed with the fish poster and tagged the restaurant. Masakha, in return, offered a 10% discount for all the participants who uploaded their photo on social media with the quirky fish poster and tagged the restaurant along with the #myfishface.
Within the next 5 days, 2000+ participants had posted their photo! This created a lot of ripples on social media which helped create a lasting brand awareness.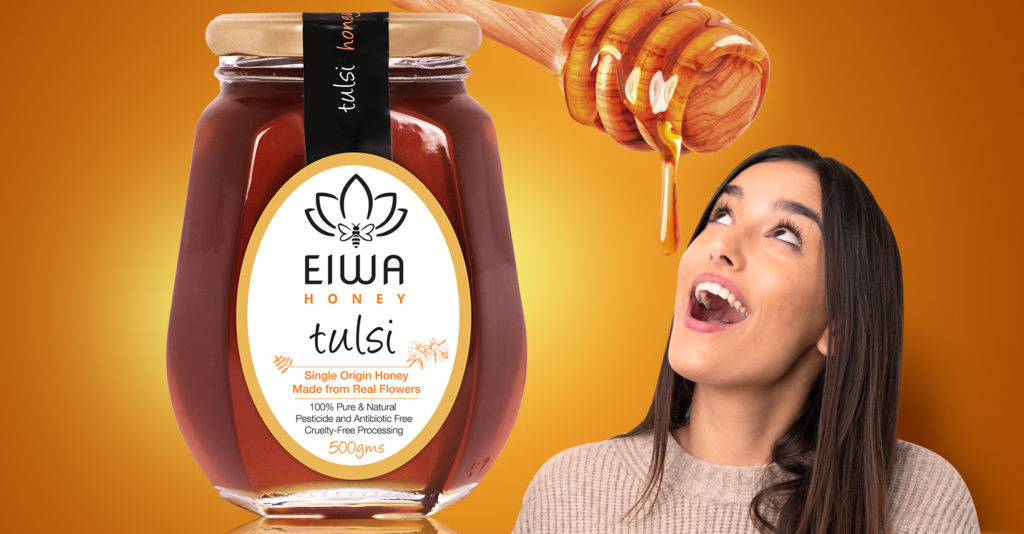 upGrowth helped Eiwa scale up their orders with a strategic campaign that went viral.
The Challenges
Traditional marketing channels and methods were already in use by the brand. Their goal was to learn about internet marketing and reach as many people as possible with their honey.
They were at a point in their journey when they had found out how to obtain sales, but they now needed to grow out their business significantly while avoiding a big increase in their CAC.
The Effective Solutions
upGrowth realised that a viral trend would catalyse the brand's popularity on social media platforms.
Step 1 – Building Trust
We understand that when it comes to the food sector, it is important to build trust about the brand in potential customers. Thus, upGrowth emphasized on the 'Purity' factor of the brand.
Step 2 – Building an Online Presence
The brand earlier relied on traditional marketing techniques, which is why upGrowth had to create EIWA's social media presence from scratch. UpGrowth established Eiwa on leading and relevant platforms.
Step 3 – Strategizing the Right Campaign
We identified that when it comes to food, 'word of mouth' is the most reliable way of marketing. Thus, we curated the 'Try it before you buy it' campaign.
The brand shared small samples at a cheap price and garnered positive reviews and testimonials. This in turn, had a tremendous positive impact on the orders! They received more than 2 Lakh orders!
Along with Masakha and EIWA, we have many other success stories where our social media hacking helped brands strike a chord with customers and create a steady business growth graph.
If your business needs an instant social media booster, then upGrowth's social media marketing services can help you get there. We devise holistic strategies that suit your budget and timeline, as well as the size and scale of your business.
About the Author
Amol has helped catalyse business growth with his strategic & data-driven methodologies. With a decade of experience in the field of marketing, he has donned multiple hats, from channel optimization, data analytics and creative brand positioning to growth engineering and sales.