Rise Of VR In Marketing
Published: September 23, 2020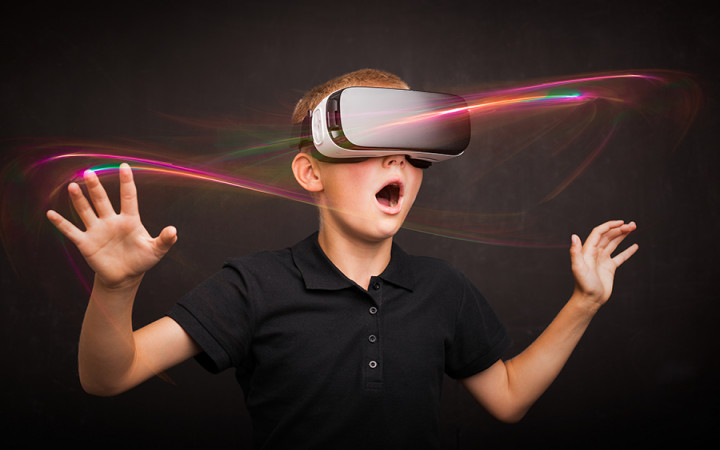 If you've been keeping a close watch on technology trends, then you probably know that virtual reality, augmented reality, 360° interaction and 360-panoramic video stream are gaining popularity. So is adopting VR something that you should do?
Well, it's certainly something you could explore. In the era of marketing automation, VR does offer an immersive experience for existing and potential customers, serving as an effective content marketing tool that can boost engagement. Here is a look at the rise of VR in marketing.
What Is Virtual Reality?
Virtual reality is a computer-based simulation of an interactive environment. Through the use of gadgets like phones, headsets and glasses. The user is transported to a world that feels real, physical and even interactive. It immerses the user by stimulating their vision and hearing. VR is one of the biggest technological innovations we are seeing in the modern world. At present, VR technologies rely heavily on headset-style products that allow a user to quickly immerse themselves in virtual worlds and play games.
Learn More

Search Engine Marketing for Startups

Marketing Program & the choice between Freelancer and Agency
The Growth Of VR
While it may seem like VR is only in the reach of some (due to pre-requisites of needing a headset and/or other gadgets). It is steadily on the rise. Global VR revenues touched $7 billion in 2017, and reports indicate it could touch $120.5 billion by 2026. What is driving the growth is not just gaming and entertainment but a whole host of other industries, including defence and aerospace, manufacturing, automotive, education and healthcare.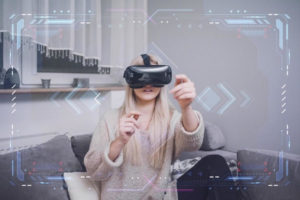 Unfortunately, like any new technology, VR sets at the moment come with a pretty hefty price tag, and not the most sophisticated of features, much like mobile phones in the 90s. However, there are several major players backing this segment with significant amounts of money. Big names like Facebook, Playstation, Samsung, HTC and Google have plans for VR headsets, ranging anywhere from the $20 Google cardboard to the $100 Samsung Gear to the $800 HTC Vive. So while it may be expensive to get started, one cannot ignore the fact that these big-name companies are investing in the technology and have the power to shape where it's headed, making it more accessible for all.
As a smartphone-centric society, new technologies need to be accessible to stay relevant. Today's phones have some pretty impressive capabilities, and VR can be experienced even in the palm of your hand – Pokemon Go is a perfect example. Below we look at how VR can be incorporated into your marketing strategy.
VR and Marketing
Marketers and advertisers need to stay on-trend and ahead of the curve. So becoming an early adopter of VR could put you in an enviable position in future. There are many advantages to VR in marketing.
Data: It becomes much easier to gauge consumer behaviour and preferences with VR as it gives a full picture of needs, buying patterns and more. VR offers unique features that allow advertisers and marketers to even track eye movements of the consumer so they can see which parts of the screen they are focusing their attention on and interacting with.
You can show your customers what they are getting: The best way to whet a consumer's appetite? Give them a taste of what they can have! Through immersive experiences and real-life simulations, people can get up close and personal with the product at hand. IKEA, for example, released an interactive VR kitchen experience that gave customers the opportunity to virtually remodel their kitchen. Travel companies often immerse their customers in real-life walking tours of the destinations they would like to visit. When they get a lifelike feel of the product or place. They are bound to want it more and make a purchase.
Storytelling and emotional engagement: VR is changing the storytelling game with an all-round, immersive experience for the user. Marketers can branch out into different narratives to direct the story, and give users a 360-degree experience. People like connecting to real-world experiences and set ups. Emotions are a key factor in driving marketing engagement. With storytelling that resonates with people, you are bound to get more conversions.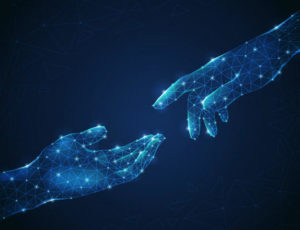 Nascent as it may be at the moment, VR is the future – and it is an untapped. Wunderkind of a marketing tool that can help you connect with customers like you never have before. Now would be the ideal time to dip your toes into it and see how it works out!
About the Author
Chandala Takalkar is a young content marketer and creative with experience in content, copy, corporate communications, and design. A digital native, she has the ability to craft content and copy that suits the medium and connects. Prior to Team upGrowth, she worked as an English trainer. Her experience includes all forms of copy and content writing, from Social Media communication to email marketing.