How to do detailed Keyword Research
Published: August 14, 2018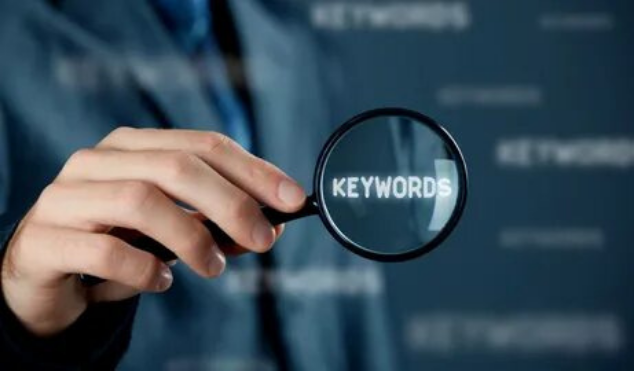 With all the buzz in the SEO world today about content and social signs, it is very difficult to ignore even smallest detail while building foundation of SEO: KEYWORD RESEARCH.
Keywords are like a compass for your SEO campaigns: they tell you where to go and whether or not you're making progress.
What is Keyword Research?
Keyword Research is the first and foremost step to follow before beginning with your optimization mission. It is simply, researching and zeroing down on those words which, a user will probably search (in any given Search Engine), which directly (or indirectly) is related to your products or services.
In order to optimize keywords effectively, there is a need to do advanced keyword analysis with keywords in TOFU, MOFU, BOFU to determine the keywords needed to generate the largest amount of targeted traffic possible. It is important to investigate the untapped keywords(questions) that can be utilized to tap in on overlooked areas.
Tactics and Methods
Below are the tactics and methods to build a keyword research framework that can be easily implemented to achieve and vastly improve traffic from Google :
Let's take an example to understand the process of keyword research in detail :
Example:
Product – A joint relief product
Category – Joint Health
Relevance is a very important factor to consider when picking the correct keywords for SEO. Why? Since the more specific you are, the better.
Want to increase your SEO ranking with detailed keyword research?
Each search is an individual's' needs & interests. Find out how your business would benefit you to find search terms that are related to your business domain and customize content on your website to serve the actual needs of your customers. You may not rank for the actual keyword but you will get ranking for related keywords. Build long-tail keywords(2,3,4 words) content around phrases(1, 2 words). Identify words people are searching for.
Short tail Keyword – Knee pain
Long-tail keyword –
knee pain when walking

knee pain when bending

pain in the back of the knee

knee joint pain
pain behind the knee

knee pain and swelling
inner knee pain
How to reduce knee pain

relieve knee pain
get rid of knee pain
heal knee pain
get relief from knee pain
cure knee pain

What is knee pain

what causes knee pain
causes pain behind the knee
what causes pain in the back of the knee
the reason for knee pain
Extract more searches from related and suggested keywords
Follow the first two steps for newly found related keyword searches. Keep doing this until you reach non-related keywords.
Use below keywords tools:
1) AdWords keywords planner
Login to your Google Adwords account. Click on "Tools" from the toolbar and choose "Keyword Planner"
You will see three different tools within the Google Keyword Planner (under "Where would you like to start?
Search for New keywords using a phrase, website or category. This is the main highlight of the tool that's ideal for finding new keywords.
Keep in mind that the keywords you get from this tool are usually very closely based on the seed keywords you put into it.
When you choose the "Search for new keywords using a phrase, website or category" tool, a menu appears with a list of options:
2) Keywordtool.io
The best alternative to Google Keyword Planner is Keywordtool.io – it helps you find the keywords that people are typing into Google Search.
Explore for related keywords on Buzzsumo : Find best performing content around keywords.
Industry News/Update – Subscribe to google alerts and third party tools like talkwalker alerts to stay updated on industry news for research.
Talkwalker Alerts
Google alerts
Subscribe to competition newsletter
Celebrex
Meloxicam
Mobic
Voltaren
Social mentions – Social media is where users spend most of their time after search engine. Social Mention is a social media search and analysis platform that aggregates user generated content from across the universe into a single stream of information.
Hashtag research -Track hashtags, brand mention, competition, blogs, news, user generated content etc to stay updated over topic. Search by a particular hashtag on social media platforms like facebook, twitter, instagram etc.
Use different social mention platforms like –
Facebook knowledge graph : Take advantage of facebook knowledge graph to know updated content going viral
People also ask
Keywords development around search queries
Focus on what people are searching for. The search engine's job is to match user search queries with the most appropriate content.
Find out what questions and queries users searching for in Google and YouTube.
Example from Ask the Public : Rheumatoid Arthritis
2) Semantically suggested searches
Keywords suggestion by google based on most search queries around typed query
Semantically related search queries : Related search queries by google for tyed search query
More from semantically suggested and related search queries
Keyword from Suggested searches – "rheumatoid arthritis diet"
3) Quora
Answer actual real-life questions raised by real people.
4) Regency of Page Creation
"Query Deserves Freshness". This piece of the overall search algorithm prioritizes content for queries that are best answered with frequently updated content.
There's obviously more to keyword research than this. So start using all the methods listed above and research on other methods keyword search can be done. Share some of your favorite tips and tricks that you didn't see mentioned in this article.
Start choosing better keywords!
About the Author
Amol has helped catalyse business growth with his strategic & data-driven methodologies. With a decade of experience in the field of marketing, he has donned multiple hats, from channel optimization, data analytics and creative brand positioning to growth engineering and sales.