How Keyword Match Types Can Help You Boost The Conversions
Published: April 10, 2019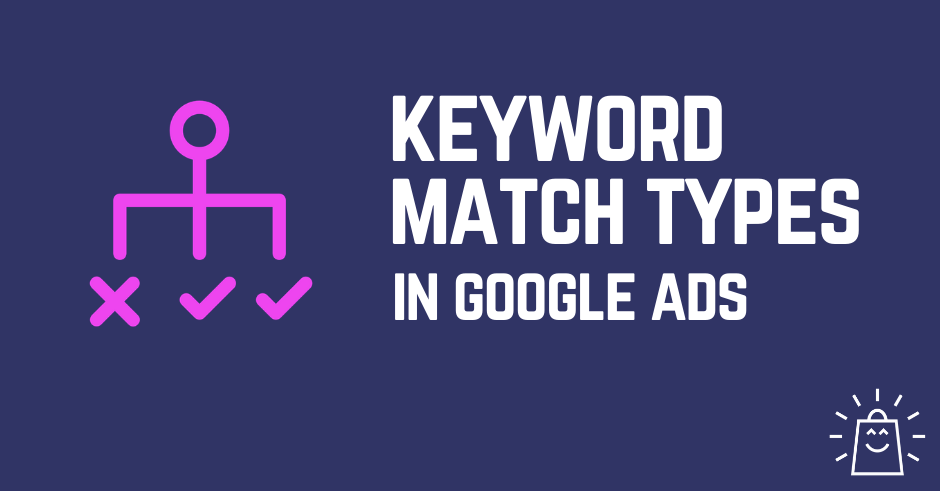 Introduction
E-commerce marketers implement transformational business ideas to boost conversions. There are more ways than one to drive traffic and gain high conversion rates. And it helps to find out how to match keyword types.
When you are under pressure to deliver, as your newly launched products need a boost on conversions, marketers will go beyond borders to achieve great results!
Want to transform your business for the better?
Sign up for this free Inbound Readiness checklist SIGN UP NOW
Improvements in business will start to show results when keyword match types are strategically planned to see that your ad is featured in relevant searches. This is possible once you've nailed the SEO! You can start building a thorough research on keyword match types to help boost conversions.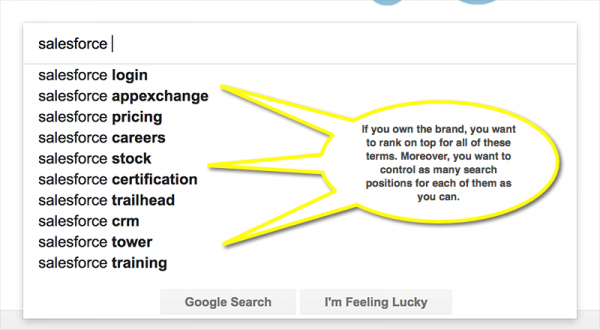 Remember an exhaustive list doesn't necessarily mean you will achieve your goals immediately. Often, marketers want growth results within hours! That is not going to happen. Impressions are vital to finding out whether the company's marketing strategy is on the right track to getting more conversions.
After all, sales has to grow upwards in the graph. Growth translates into revenues even if a single product line is booming. But what about the existing products? E-commerce businesses rely heavily on multiple product growth.
Through such massive efforts put in to get conversions, and even after spending millions on advertising budget, most companies still struggle to boost their conversions.
How do you achieve amazing results in boosting conversions? It's simple. Start using keyword match types! First, you need to learn about keyword match types. Check out these tips and essential points on how to get your customer to convert and genuinely enjoy your product line. This will help in building a loyal customer base.
What Is Keyword Match Types?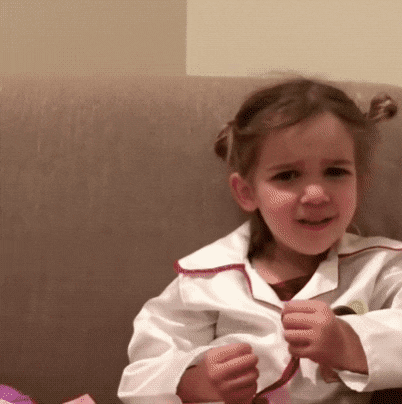 Keyword match types means finding the right keyword to match your products and services. But how do you get to know the exact keywords being used by visitors when browsing your site? Try using a combination of keywords which describes your product best.
Add negative keywords along the string of phrases with a broad funnel to streamline the search further.
What's funnelling? Funnelling is a more straightforward way to derive keyword match types while drawing up a list of keyword match types. Let your copywriter list down as many product-related keywords that defines your website and business goals.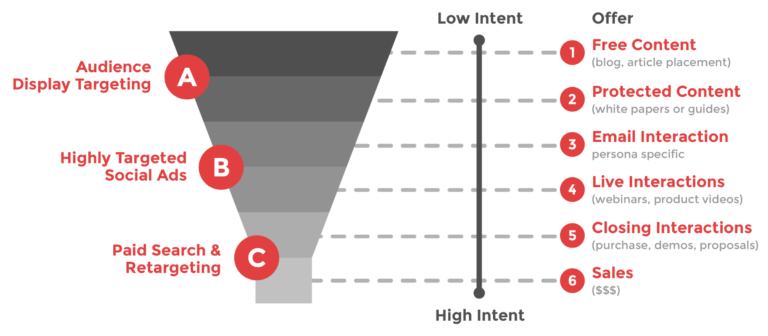 Image: Funnel
Remember to use a broad to narrow niche strategy approach. It will further customer reach and you will also discover the exact keywords being used by visitors to browse for your products.
For example, when using the search phrase 'Sports gear cricket bats'; notice how the term 'cricket bats' makes the search more definitive. Since you are not selling cricket bats, these negative keywords will help your ad feature in the right search criteria.
Google Ads trusts negative keywords and boosts the visibility of your product's ad. By doing so, you will see traffic volumes increasing to your webpages.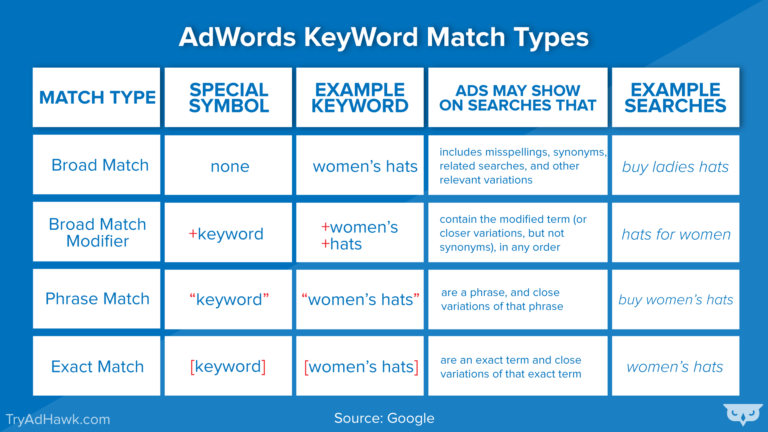 Image: Keyword match types
Types Of Keyword Match Types
How do you know whether you've cracked your SEO and keyword match types? You will know when you achieve natural results on traffic flow and confirmed conversions. Keyword match types are a vital factor in getting higher conversion rates. But don't forget to research!
Research on keyword match types differentiates between the winner and loser in the e-commerce business landscape. Combine keyword match phrases and types to understand how a visitor would be searching for a product.
Also, note that a customer will search for products that carry contextual content. The visitor wants to experience the shopping journey through interactive and meaningful engagement ideas. So, let's find out how to get a customer to enjoy the shopping journey.
Phrase Match – Its Benefits And Disadvantages:
Do you want to trigger your ad to get more conversions? Try using phrase matches. Of course, there are benefits and disadvantages to it. But marketers must be willing to risk a little extra time building keyword listings to understand how it works!

Image: Phrase match
In this business, there are four match types on Google Ads – Broad match, Phrase match, Exact match and Broad Match Modifier. By using these to your advantage, it can boost conversions. Broad match is when your ad will feature on a wider range of the search spectrum, since it is less restrictive.
Exact match is specific to the search criteria and keyword match types used by the audience in a controlled manner. Phrase match is less controlled and helps in featuring your ad on a variety of searches while Broad Match Modifier (BMM) is a controlled search method that is a precise match to your landing page and ad.
There are benefits and disadvantages to using Phrase Match.
Let's start with the disadvantages, because avoiding mistakes should be a priority while planning a campaign. Also, there will be new mistakes made which will help us to learn and improve!
Phrase Match can be a hindrance if your user base search is based on broad interpretations. Some users prefer using unconventional terms and phrases, which may lead to a loss when connecting to a larger audience.
Let's look at using Phrase Match as an advantage. In most cases when you plan a focussed campaign, it is the best tool. Why? Phrase match is a great way to build a specific campaign for a hyper-focussed group of small audiences. Although post-2014 Google Ads upgrades, phrase match keywords allow the search area for close variance.
Therefore, it may not be a 100% match. So, try to employ negative keywords to bring about relevance to the campaign.
Hence, the benefits of phrase match can boost CTR based on the use of high ranking keywords, traffic along with a good quality score.
Exact Match – Its Benefits And Disadvantages:
Often marketers choose to go with 'exact match' keywords. To acquire confirmed conversions, this would be the best method to drive traffic. Accordingly, Google Ads will boost your ad and landing page to achieve growth in numbers.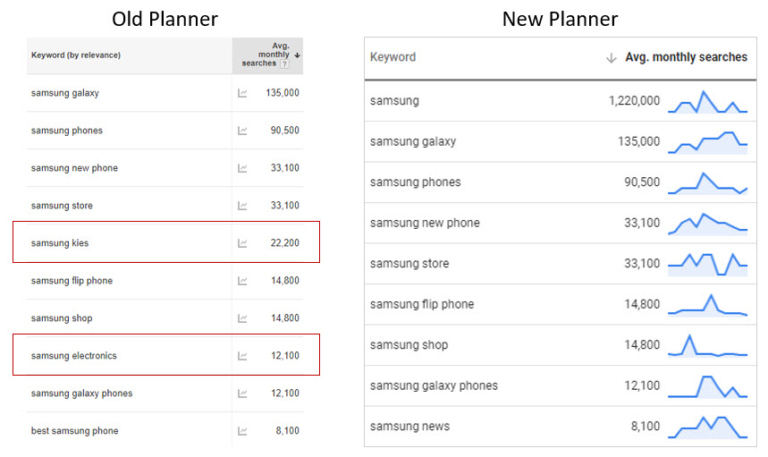 Image: Exact match
The benefits of Exact match results in a higher CTR. Why does that happen? Well, because it only brings traffic with specific buyers to your promotional page and further to the product webpage. SEO goals work best for marketers as they prefer to use 'Exact match'.
In such instances, the use of negative keywords is not required. Try it and see how business conversions are building higher revenue streams for the company.
Disadvantages! Nope, most marketers do not like to look into this matter! But it is an exercise one must carry out. Why? It gives significant insights into how expenses increase when using exact match type algorithms. Also, impressions are limited so it may not be a good idea for a new business entrant.
However, it works miracles for big brands. They have deep pockets and the advantage of building a strategic framework to spend on exact match searches. There are minimal loses for top ranking dominant and authority sites. So, planning is crucial. Without it, do not even attempt to go in for exact match keywords.
Broad Match – Its Benefits And Disadvantages:
Online businesses base their goals on achieving maximum benefits from paid ad searches-which in turn helps control traffic. There are many benefits and disadvantages in such cases.
Let's start with the benefits first. Of the three types of keyword match types – broad match offers a wider range in search mechanism to get more conversions. The process is planned and strategically implemented only to draw traffic that will result in confirmed conversions.
Therefore, users may be happy to find that all their required products are in one place. This results in higher conversions.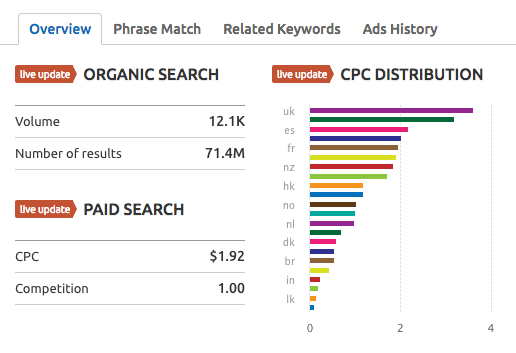 Image: Broad match
So, take advantage of 'broad match type'. Go a mile further and try out the Google Ads hybrid keyword match type as well– which is also known to marketers as the 'modified broad' search method. It's like taking the middle path between broad match type and phrase match type.
Well, that's exactly what you need when you want to achieve conversions in a challenging business environment. It's a controlled search technique leading to high CTR and conversions. For example, 'puppies + adoption + Mumbai' – this is a search criterion that will show you a wide range of options while searching for a particular product from a specific store/city/place.
There are certain disadvantages in using of the broad match keywords as your campaign can and may feature in search areas which are irrelevant to your online business. Although, you may enjoy traffic in massive numbers, your conversion rates will go down.
Not a great solution for businesses that are only operating online. To add to your worries, the impressions are going to be low which is another reason to avoid this tool. Regardless of the negatives, it is recommended that you could choose a modifier. Modified broad matches are a tad better.
Of course, if you are an advertiser with deep pockets and limitless timelines, experimenting with broad match keywords will give more opportunities to the team working on the latest developments in the digital domain. Upgrades to online businesses are critical to staying relevant in the business world.
It will further your reach despite the low impressions and low conversion rates. However, a smaller business that's on a shoestring budget is better off without the frills and should choose to stick to tools which are beneficial to the growth of the business.
Broad Modified Match Type – Its Benefits And Advantages:
Here's a differentiator that will build regular traffic. How do you manage that? It is as simple as using the symbol '+' or the plus sign. When you start your research, begin with keywords with a broad modifier like – 'black+bags+fashion+latest'. You will find that the ads which get featured are precisely cued to the search criteria.
While benefits are leading to conversions,there are bound to be some hits and misses in business too-. Disadvantages in broad modified match type searches may trigger loss in terms of revenues. How? Costs will spiral upwards in such a case.
Since broad modified match types are phrases that describe the product accurately, it will also eat into your traffic volume. Also, impressions will decrease. In such instances, try modifying the search keywords such as +dogs+mumbai+food. When you use '+' to replace copy, it makes it easier for Google Ads to find the product that the user is going to buy.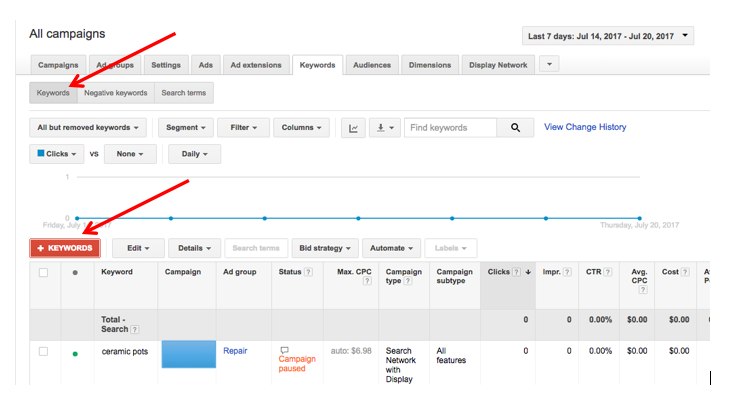 Image: Broad modified match type
So, if you were to take serious advice from a marketer, then here it is – 'use broad modified match types'. It will bring the requisite traffic to your webpages and optimise conversions.
Best Practices Related To Keyword Match Types
Adopting best practices is always -the way forward that helps in boosting conversions. And with the tools that help in getting keyword match types to describe your product, it will further increase traffic flow. Today, online businesses function on traffic directed to their websites.
So, study customer behaviour analytics and competitor policies on keyword match types. Both these activities may sound mundane. But schooling the team to research and gain knowledge is just the tip of the e-commerce business iceberg.
Besides, keyword match types are conversion boosters, it would be beneficial for the marketing team to continuously evolve with the ever changing market dynamics.
Select Match Types According To Your Goal:
The first thing about business goals is to strategise around the plans of the company's growth. Therefore, the match types also need to be a part of the goals you have outlined. By regularly updating match types and continuously adding value, the select match types will help in pushing higher traffic numbers to the website.
The e-commerce business landscape is a harsh environment. Therefore, it becomes absolutely necessary to keep upgrading their SEO criterion.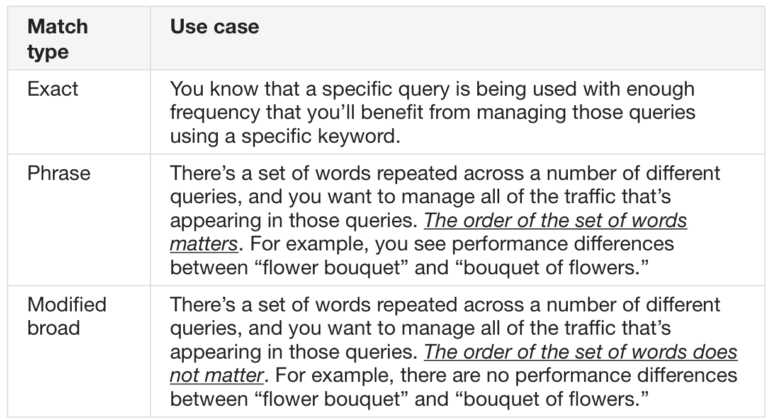 Image: Selecting match type
Experiment With Different Match Types Of The Same Keyword:
If you're an entrepreneur, be bold and take risks because these are critical lessons in learning about how to run a business. Hence, experimenting with different match types of the same keyword should not be discouraged.
It is an added advantage when you choose the right string of keyword match types and use it to push more traffic to the website. In case you are using paid search ad platforms, then it is essential to use different match types for the same keyword.
Don't Combine Keywords Of Different Match Types:
It is critical to stay informed on the latest marketing tools, and keyword research can and has transformed businesses online. Keywords of different match type combinations work with products very well. In fact, it gives online businesses an edge over the competition.
For example, if you need to use short catchy phrases such as melon which can lead the search to weight loss or melon recipes or melon drinks. Try using short-tail keywords or head keywords.
It drives traffic volumes to the website and results in high conversion rates. It is recommended to use short-tail keywords to nail the SEO growth.
Image: Don't combine keywords of different match types
Don't Give A Lot Of Emphasis On Punctuation And Spacing:
Aim to stay relevant. Without relevance, your business won't stand a chance against the competition. Punctuation in such cases depends on whether the search is a longtail keyword.
For instance, if a user is looking for a range of products, then single punctuation can be helpful. The spacing between each relevant keyword will allow Google Ads to show your ad to the relevant customers.
Using LSI (Latent Semantic Indexing) is an ideal way to boost conversions. LSIs are usually closely related to the main keyword. It directly connects with user search keywords. Google Ads algorithm works on semantics.
Hence, it derives the main keywords and stacks it with related web pages that are similar. Google Ads will show your ad to a specific set of audience as per the chosen keywords, or a wider range of customers will see your ads. It all depends on the keyword combinations used to reach relevant users.
Don't Use Broad Match For Common Terms:

Image: Don't use broad match for common terms
Broad match basically means unrestricted search criteria. Google Ads will show your ad to all users searching for products using a common thread. If the keywords are long-tailed and has many variations,- the number of users viewing the ad is higher.
For example, 'clay pots for oven cooking' or 'pots for oven cooking clay' are variations. Similarly, the variations can be enhanced, and more keywords can be added. With broad match variations, Google Ads will show your ad to a wider range of keywords that is being used by a visitor to search for products online.
Wrapping Up
Summing up the entire process of using keyword match types is all about reaching a more comprehensive set of audiences or the opposite. Since you have a unique product available online, you want to concentrate on a narrow niche.
Depending on the products and services that every business is selling, the search keywords used keeps changing. The combination of broad match, exact match, phrase match and broad match modifiers are all relevant in boosting conversions. Ensure that the copy is correct and has all the necessary keywords that will drive traffic to the web pages.
The essence behind adopting best practices will further the company's goals that helps the business to grow. Keyword match types can transform your business. Once you are taking cognizance of the pointers shared, it can change the future of how an e-commerce business is run-by adding value to the revenue channels.
So remember to select keywords match types according to your goals and never shy away from experimenting. Why? Because it will teach you new ways to beat the competition and stay ahead in the business.
Don't be afraid to combine different keyword match types, because often it is a benefit over any other options. The emphasis on punctuation and spacing is debatable, but using it, is an added advantage.
There is a lot of importance put on broad match keyword types, and it is essential to note that it allows you to connect with a wider group of users. So, try to combine your keywords with a broad match spectrum. String this with a narrow niche if the product is unique. Bingo! You now have a heavy flow of traffic which is adding your conversions.
Overall, the best practices will help boost conversions and treble revenues within a short span. Just remember that as a marketer you need to continue studying consumer behaviour dynamics, topography, semantics and most of all focus on keyword match types.
Aim to be a recognised online or as an e-commerce platform whose best practices are being adopted by your competition.
About the Author
Chandala Takalkar is a young content marketer and creative with experience in content, copy, corporate communications, and design. A digital native, she has the ability to craft content and copy that suits the medium and connects. Prior to Team upGrowth, she worked as an English trainer. Her experience includes all forms of copy and content writing, from Social Media communication to email marketing.