Instagram Reels vs TikTok – The Verdict
Published: August 19, 2020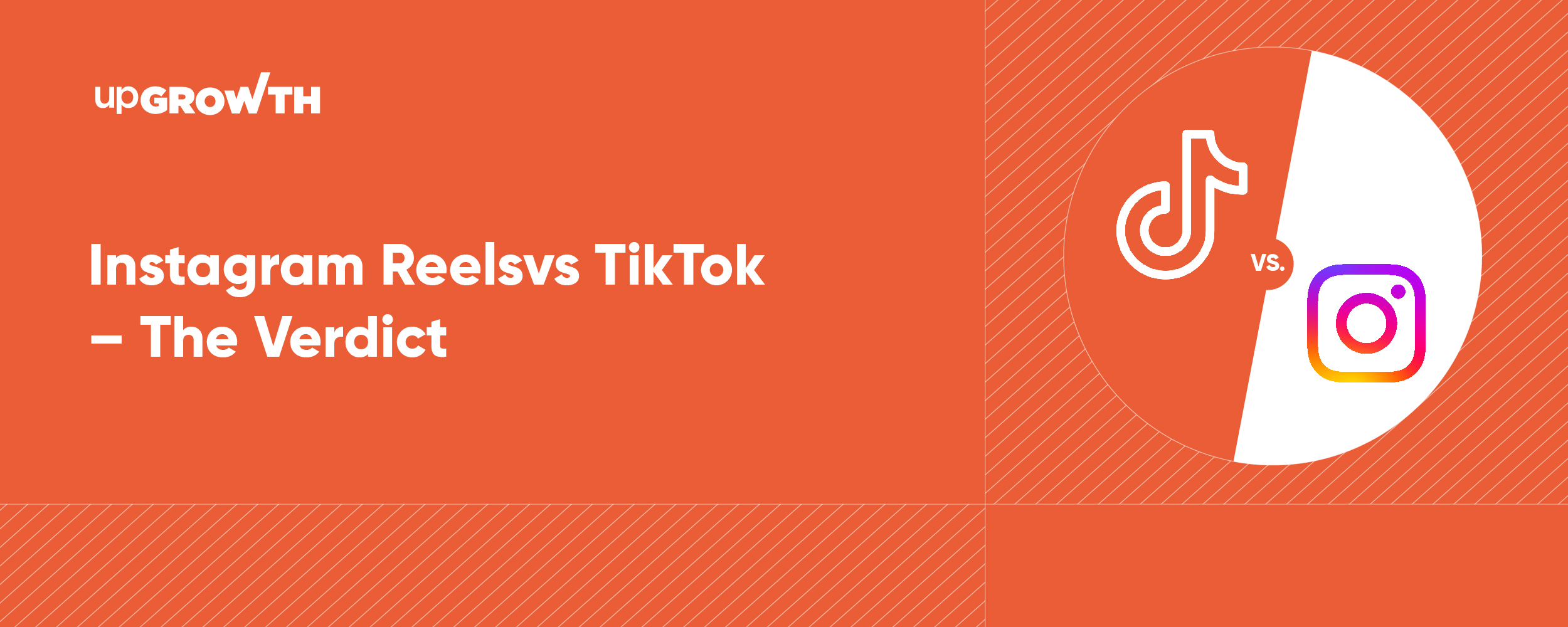 Instagram reels came out over a week span after the Indian government banned 59 Chinese apps on 29 June 2020. It also included the most influential and popular amongst teenagers like TikTok, Helo, Vigo Video etc.
When it comes to buzz, the viral video app TikTok has been hard to beat in 2020's social media presence. But now, Instagram has entered the competition!
India claims more than 120 million monthly active users on TikTok, making it the largest base outside China. The country captured a staggering 41.3% of all downloads in February this year, finds Sensor Tower. And the app's head of operations in India forecasts 50% growth in 2020, information shared by Hootsuite.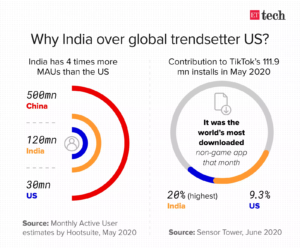 India contributed to most of these installs at 20%, Meanwhile, America stands at 9.3%. This is from app analytics firm in its blogpost from 2nd June.
Instagram Reels has let the users create short videos set to music that are shared with their peers and followers. It is similar to TikTok. This is an amazing opportunity for Instagram. It can increase app engagement snd bring more users. It also allow people to spend more time on the app daily and establish itself as a video entertainment platform.
Instagram Reels allow users to record videos up to 15 seconds long. They can add trending songs, booming filters and effects layered along with it. Many creators are looking to make the most of Instagram Reels by increasing their followership. They have revamped their explore page to create a specific landing spot for Reels at the top of the screen. This, people can vertically scroll through that is similar to TikTok's "For You Page" section.
Although both apps may have similar features in terms of allowing to make short size videos, they both are freely available.
There are a few other features that Instagram Reels can't compete with Tik Tok. Users won't be able to "duet" with each other .This is a core TikTok feature that lets people interact with, build upon, and remix videos. Moreover, Instagram also won't allow users to upload songs of their choice directly into the app's system. Musicians looking to use the app as a place to make a song go viral would miss this feature.
Also Explore

eCommerce – Resolving the Desktop vs Mobile Debate

Which one to choose : Inbound Vs Outbound Marketing for Startups
How this has impacted the Indian Influencers?
Firstly, for Indian creators who were more active on TikTok, getting the same number of followers on Instagram Reels won't be an easy task.

Even the top influencers like Riyaz Aly who had 42.3 million followers on TikTok had 8.4 million followers on Instagram.
The Tik Tok ban has caused a mind-blogging dent of estimated ₹120 crore for the top 100 influencers, according to findings of the Indian Institute of Human Brands (IIHB).
Influencers with 1 million followers could easily make up to ₹35,000 per month and with twice the following up to ₹50,000. Some of the top influencers like Riyaz Aly were making ₹5-6 crore in annual earnings from TikTok and were expected to make ₹8-9 crore in 2020, according to IIHB.
Here is the covered article by The Economic Times, Instagram Product head, Vishal Shah, spoke to ET Now's Nayantara Rai on the big release.
The coming months will give us the verdict of how Instagram Reels was a real success or what will happen if the Tik Tok ban is released in India!
Let us know your thoughts on the same in the comment section below.
1. What is Instagram Reels?
Instgram Reels is one of the newest features rolled out by the social media giant. As per the official Instagram blog, it is defined as "a new way to create and discover short, entertaining videos on Instagram.
Reels invites you to create fun videos to share with your friends or anyone on Instagram. Record and edit 15-second multi-clip videos with audio, effects, and new creative tools."
These 15-second videos, once posted, show up in a new dedicated Feed on the Explore page. There is also an icon within each handle where a user's Reels can be viewed.
First launched in Brazil in late 2019, Instagram Reels is now available in over 50 other countries, including India, US, UK, Canada, Australia and Japan on both iOS and Android.
2. How do you turn on reels on Instagram?
Instagram Reels is one of the newest features rolled out by the photo and video sharing platform. Here's a quick breakdown of how to turn on Reels, from the Instagram help centre.
1 Tap in the top left of Feed or swipe right from anywhere in Feed. Scroll to Reels at the bottom of the screen.
2 Tap and hold to record a clip or tap it to start recording and tap it again to end the clip. You can also tap your camera roll in the bottom left to add a video from your camera roll.
3 Tap to watch, trim or delete the previous clip you recorded.
4 Tap to add stickers, drawings and text to your reel or download it to your device. Use the slider at the bottom to edit when you want text to appear.
5 Tap , then tap Cover to change your cover photo and write a caption. Tap Stories at the top if you want to share your reel to your story instead of to Explore.
6 Tap Share, then tap Done.
3. How do I make my Instagram bigger?
Instagram marketing is getting big these days, and the platform serves as a a great way to connect with your audience, promote your products and boost sales. Here are some ways you can make your Instagram presence bigger:
Find the best time to post: Every account has a best time to post – so find the time when your audience is likely to be most active and post then.
Experiment with videos: This boosts sharing and engagement.
Host contests: This helps you gain more eyeballs and followers and gives followers a chance to try your product
Post on stories: Stories are a great way to show the behind-the-scenes happenings of your brand, and thanks to the "swipe up" feature, you can redirect followers to your site.
4. How is TikTok different from Instagram?
TikTok is a video-only platform. This differs from Instagram, which gives brands and users the luxury of utilizing both photo and video content to share on their stories, feeds, and IGTV channels.
Instagram supports longer form videos as well, thanks to IGTV, while TikTok recognizes only short form videos. Instagram also has a streaming option with Instagram Live (upto 1 hour,) while TikTok doesn't have this feature.
Instagram also has the bells and whistles that most other social media platforms have like chat and messaging. Based on what you are trying to achieve with your marketing campaign, you can choose either of the platforms to promote your brand.
About the Author
Amol has helped catalyse business growth with his strategic & data-driven methodologies. With a decade of experience in the field of marketing, he has donned multiple hats, from channel optimization, data analytics and creative brand positioning to growth engineering and sales.