How to Make Money with YouTube Videos
Published: August 14, 2018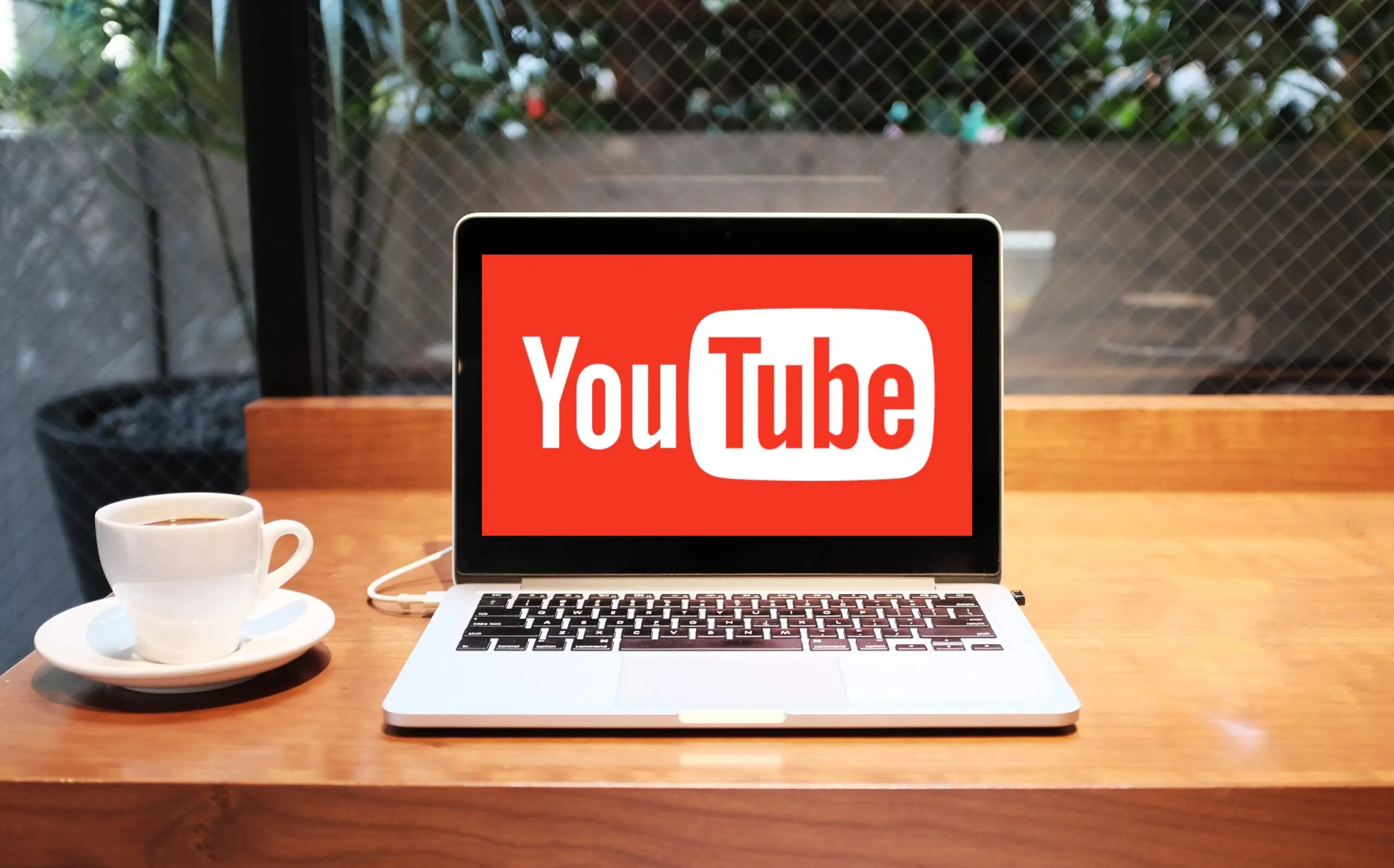 Many of you have seen viral YouTube videos. They come in all lengths — from super prominent tunes like "PSY – GANGNAM STYLE" to a funny video of cat. What do they all have in common? Got an answer? We will unveil the secret in this article.
An important thing to note is that all these blurbs profited from YouTube when their videos turned into a web sensation.
So how do you really make money from YouTube? Honestly there is no particular formula for this and you cannot just follow a path of a successful Youtuber to make money.
Setting up account for Advertising
Setup your Youtube channel account.
By linking an Adsense account with your YouTube account, you can insert ads into your YouTube videos. You will earn money based on views and clicks for these ads.
The more people that watch your videos, the more chances you'll have to earn money on ad revenue.
To know more about steps to earn money with YouTube , click here.
Build Community
The key elements for monetizing YouTube channel is building loyal and engaged community and a constant flow of exceptional videos. Most of the Youtube creators believe in growing the audience first and make consistent videos before cashing on their channel.
"Make videos which onlookers would like to watch again and share "
Subscribing means that the user has started following you; if you post a new video he or she will see it. This is a great way to build an audience and get some regularity to your viewership.Be passionate!
Now let's talk about how to actually make videos to monetize on YouTube.
The first and most critical thing is that you need your videos to be about something you are passionate about – where your strength lies. If you're not, it will appear in your videos—and also you'll have less chances to make them over the long haul.
I would suggest to upload regularly at whatever time frequency you have hooked the existing audience with – one time a month or once every week.
If you come out with regular videos, viewers are much more likely to 'subscribe' to your channel.
Try to bring in variation to surprise the audience.
At the end of the day, the best videos you can make involve something you love. Find a unique skill or space that you occupy and make videos for niche.
This is the best way to get started and try your hand at making money with YouTube!
Set your own Standards!
Make sure your videos are short and high quality. Unless you are doing targeted tutorials, or have some reason to keep your video on the long side (anything over six minutes), it's recommend keeping it short.
Even if you have to break the video into multiple parts, it makes the content easy to register and understand by the viewer, which increases the likelihood it gets shared.
For example, a funny video that's 10 minutes long will have lower odds of being shared by a user who might tell his or her friends "Have you seen this?" You're aiming for something short, with a clear message, clear audio, and decent editing. A little bit of thought in the beginning could pay large dividends down the road.
Get and Give Momentum!
Next, you'll want to keep the momentum of your video going. You don't just get in a boat and paddle once and hope to get where you want to go. You have to keep paddling and marketing your video.
This could be as simple as commenting back to comments people have left for your, commenting on other people's videos, or sharing your video on Facebook or Twitter. Really any way that you can drive people to watch your video is beneficial.
Join Youtube Network!
Also, you can get more views, and drive more traffic to your video, by joining a YouTube Network, which is really just a group of videos. The idea is that by combining a lot of similar videos together, you'll attract more views and make more money.
However, networks sometime have fees associated with them, or they ask to own your content or any number of other requirements.
You can search for the top networks to join your country here .
There is not short cut!
The YouTube myth goes like this:
Post some videos
Attract viewers
Monetize
It looks simple and effortless, so that's the story everyone imitate and uses to make money from YouTube. However, the reality is that you won't be able to make steady income with this cannot make a healthy income based on YouTube ad revenue alone.

Other OptionsIn order to earn income from YouTube, stop viewing that platform as a monetizable medium. Instead, think of YouTube as the catalyst. The real way to make money from YouTube is to leverage its massive network.
Here's how:What type of YouTube videos should you make?Which type of videos are most popular? And if you were to begin a YouTube channel, which of these popular video types should you start with?Think outside the boxIdentify ways in which you can leverage YouTube's network to accomplish revenue streams.Love telling stories? YouTube lets you create your own Web TV shows.
You're limited only by your imagination… and your budget.You can create a comedy series, a drama series, or your own talk show. Be aware that YouTube limits your show's length to 15 minutes.
To upload longer videos, you'll need to increase your limit.If you're a frustrated TV or screenwriter, get a few friends together, and record your own TV shows. You never know. If you get lots of views, you may develop a new career.In Teaching others you'll learn yourself! Tutorials are huge on YouTube.
If you know how to do something, you can teach others, and make money from your videos.Beauty videos are popular.Add fun element!Here lies a great deal of appeal to the audience.This kind of videos promises "raw" reactions and a chance to see a lighter side of viewers.
They would want to watch more.These type of videos also include pranks or the world famous cute cat-dog funny videos.The more others know what you know – the better it is!These type of video creators are those who just want to make learning fun and interesting.They're all usually nerds who are super passionate about either specific topics or just education in general.A channel called as Khan Academy, has expanded beyond YouTube to an organization which provides not only short lectures, but also practice the skills learned in the lectures.
These channels are run by creators who take their one specific topic and will often times either answer questions or create lectures based around things that they're interested, frequently asked questions, or a combination.They're often very thorough and will provide information about things you didn't think you'd really need to know, but are glad now that you do.Make People Laugh!People who make you laugh are sure your favorite people.
They're funny, loud, and outspoken. There are many comedians on YouTube, but some notable ones are Zakir Khan, Kunal Kamra and Lilly SinghTechnology – Tools – Software resolves BunchThese type of videos usually cover collection of techniques, skills, methods and processes to solve problems or give reviews about tech products.For example : " windows 10 step by step installation "Include user-generated contentPeople love seeing themselves in videos, so why not make your customers the appear in the video?
You can encourage them to create videos while using your products and services, then post those videos to your channel with little bit of branding. When people see themselves in the videos, they will likely share them with friends and family.
And every time someone shares one of your videos, your brand will gain exposure in the news-feeds of a wide audience of people. Include CTA Don't forget to include calls to action in your videos. If you want someone to visit your website or follow you on social media, let them know.
You can also include text in your videos that links to your website and encourages viewers to check it out for more information. Talk to your subscribers To gain popularity, respond to each and every person who leaves you a comment. This is a good way to start building new relationships with your subscribers. If someone leaves you a nice message, respond! If they ask for advice, give it. Be genuine and friendly, and you'll attract more and more people. YouTube Fan Fest Follow Youtube Fanfest to know more about YouTube stars from all over the world.
YouTube FanFest brings YouTube's biggest stars from around the world together on stage for exciting live shows. YouTube Partner Program Start showing ads on your videos. Once you hit 10k lifetime views on your channel, you videos and entire channel will be reviewed against their policies. If everything goes well then you will be able to join their program and begin serving ads on your content.
This will help to ensure money only flows to creators who are abided by YouTube's rules and policies. If at all you fail in the review process then keep making original content and try to engage more audience. In other words, you're only going to make a couple of thousand dollars for every million views.
And, make no mistake about it, getting millions of views is very challenging. The good news is that YouTube ads aren't the only revenue-generating opportunities for creative individuals willing to work hard and develop actual business plans.
Sign up for a free Growth Hacking Consultation
About the Author
Amol has helped catalyse business growth with his strategic & data-driven methodologies. With a decade of experience in the field of marketing, he has donned multiple hats, from channel optimization, data analytics and creative brand positioning to growth engineering and sales.