How to Growth Hack Customer Retention
Published: August 14, 2018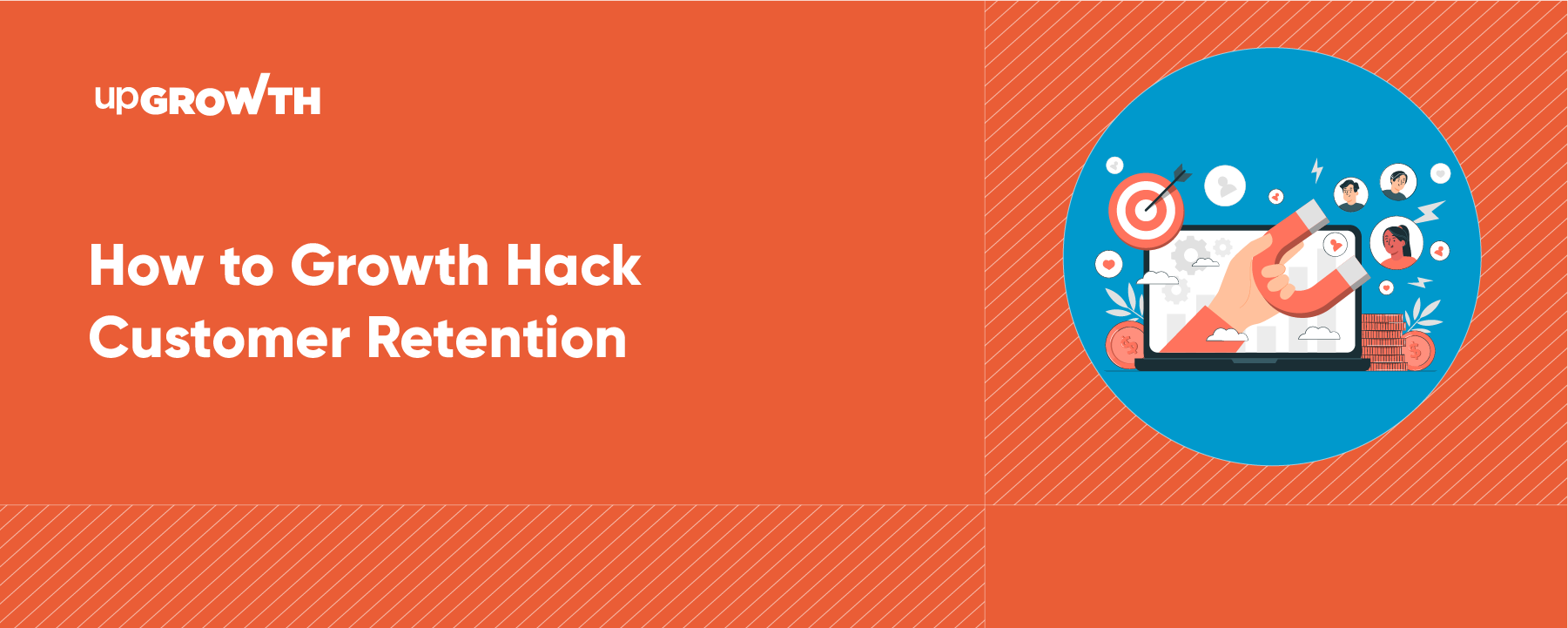 80% of a business' future revenue comes from just 20% of existing customers.
Bhaskar Thakur, Co-Founder of upGrowth recently conducted a workshop on "How to Growth Hack Customer Retention".
About the Workshop
The workshop was all about learning the best growth hacks to retain customers for your business using digital marketing and technology.
The workshop covered how to design out-of-the-box growth strategies which works only when you can show measurable changes through web and mobile analytics.
It basically defines the "what" when it comes to your startup business before discussing the "how" of automation and scaling up.
Why Growth Hacking is important for your startup?
The growth hacking mentality pushes results over process in a data-driven environment. Everything comes down to what works.
Applying Growth Hacking will place you in an exclusive club – and you'll gain so much more than your competitors. Because lot of people struggle to figure out how to grow their business.
But doing this in the right manner is important…otherwise it can backfire at your business BIG TIME.
Customer retention in "A2R2" framework
A2R2 framework for growth provides the perfect toolkit to engineer growth around the customer lifecycle. It gives powerful techniques to gain massive amount of attention, followers, and customers for your business.
AttractGet visible to the right target audience, for new products these are early adopters who are constantly looking for better ways of solving a problem.ActivateGet the users understand the core benefit of your product as soon as possible- – the Aha! Moment and get them to sign up.RetainKeep them coming back. We optimize new user engagement to keep them coming back & engaging.ReapNurture brand champions. We build and run virality loops & viral campaigns to engage evangelists & large communities.
In order to achieve long-term sustainable growth, growth teams focus on delivering delightful and personalised experiences at scale.
Why you should care about Customer Retention?
It costs 7 times more to ACQUIRE one new customer than it does to RETAIN one.
More than anything, the fact that marketers are acknowledging the need for growth in customer retention is a sign of the changing times – and the rising importance of customer retention.
Why do customers drop off out of your product or services?
Businesses mostly focus on attracting new customers and often forget about existing customers who have been staying with them for a long time.
In any business existing customers leave and new customers arrive.
These are possible reasons why customers leave:They are no longer buying in your service/product categoryThey have found better solutionThey turned down by product or service dissatisfactionMoved to a competitor
Customer retention strategies
Retaining customers is the ultimate goal for any business. Whether online or offline, ensuring that customers are satisfied is critical for long-term success.
With a strong customer retention strategy, it's much easier to grow your revenue and profitability.
Engaging with existing customers, using content marketing strategies & going extra mile with them are few of the strategies useful to retain your customers.
Continue refining and improving your customer retention strategy and execution — it may deliver the highest marketing ROI of all your marketing programs.
1. Use CRM
With the total cost of acquiring new customers many times higher than servicing existing clients it's no surprise that retaining business is at the heart of many organisations CRM strategy.
CRM systems have numerous service functions and they can be used to help you keep your best customers and protect future revenues.
2. Focus on product/service.
Companies that shift their focus to customer retention often use the the approach of focusing on their product and service.
Take Apple for example
3. Engaging with existing customers by giving them special offers.
Another way to achieve customer retention is by engaging with them by giving them special offers and making them feel special. This will make them want to use your service/product again and again.
Eg. Netflix
Takeaways :
Clearly define the customer retention strategies and learn how to apply it to increase existing client base.
Create a growth hack strategy in order to optimize an existing product / company's conversion funnel to retain existing customers.
Upcoming Growth Hacking Workshops :
There will be an AMA (ask me anything) opportunity where you can ask any questions you have about growth hacking to kickstart your project.
See you in the next workshop…
How to Growth Hack Your Customer Engagement
How to Growth Hack Your Business Revenue
Sign up for a free Growth Hacking Consultation
About the Author
Amol has helped catalyse business growth with his strategic & data-driven methodologies. With a decade of experience in the field of marketing, he has donned multiple hats, from channel optimization, data analytics and creative brand positioning to growth engineering and sales.