Google's International Growth Agency Program India 2021 (IGAP) : Going Global with Your Business Growth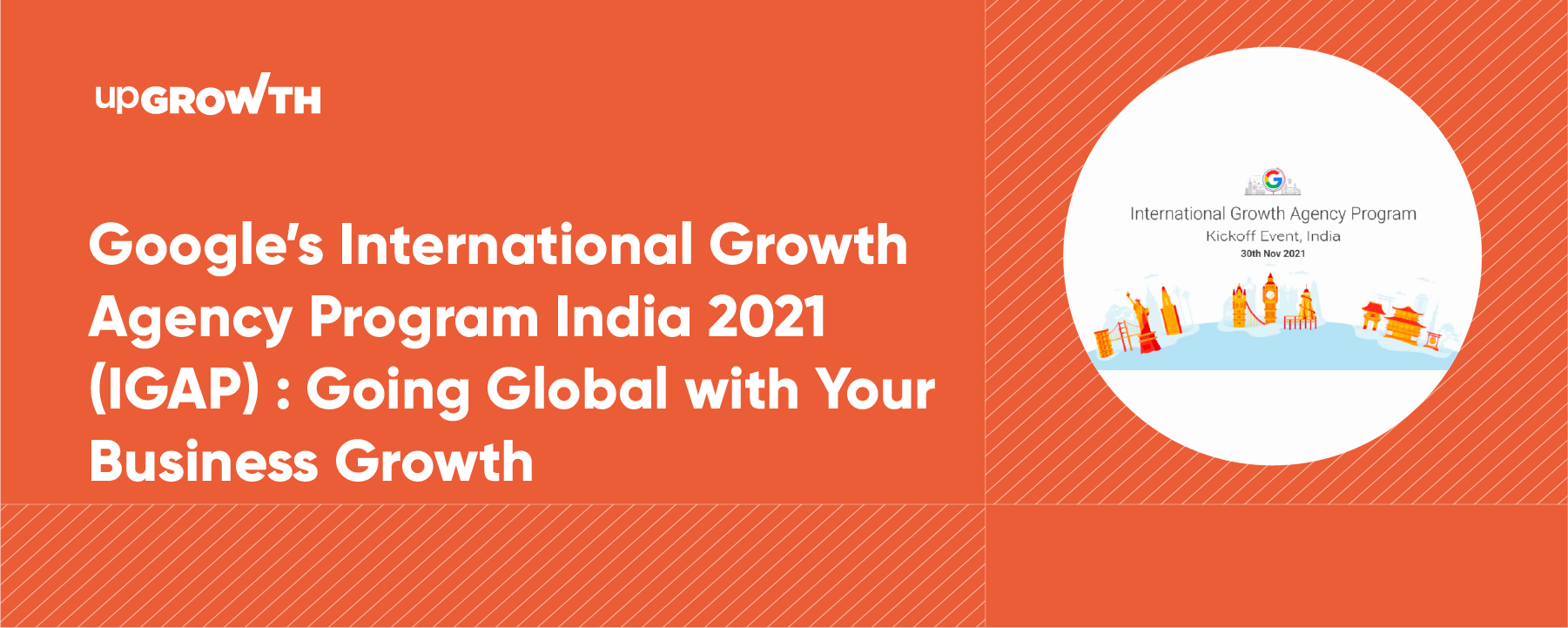 Anyone in the digital marketing world knows that Google's updates and algorithms often are an integral part of formulating a strategy.
Each update and algorithm change makes work fun and challenging and keeps marketers and growth specialists like us on our toes, looking for better ways to grow our business and the digital footprint of the clients we work with.
For the last few years as a Google Strategic Partner Agency, upGrowth is lucky to gain insight, directly from the masters, through their workshops and events, which help us grow, and, in turn, help you grow when you work with us.
This year Nov 2021 upGrowth got to be a part of the IGAP (International Growth Agency Program) kickoff event that was held a few days ago — and it was a rewarding experience indeed!
International Expansion for Growth
As the pandemic has shown us, working remotely and across continents and timezones is doable, and expanding into territories beyond the familiar is necessary to grow and stay profitable.
As international growth becomes a key strategic objective for most businesses, IGAP demonstrates how the teams at Google can support the partner ecosystem in driving international expansion, for their clients and themselves.
All About International Growth Agency Program (IGAP)
The International Growth Agency Program (IGAP) is a global initiative with the core purpose of creating an ecosystem of agencies that partner with Google, to support businesses across verticals to achieve their international growth goals.
After running sessions in other regions (America, EMEA and China), Google launched the program in India this year.
The aim of the program is to give agencies (likes!) insight into the global scenario, and how we can help clients (like you!) expand and achieve International growth. The agenda included:
Introduction to Global and Indian Export Scenario
Understanding the role of agencies as strategic partners to their clients seeking international growth
Exclusive access to select resources for agency partners to facilitate exports of their clients
Hear from an Indian company on their international growth journey
Announcement regarding next steps to participate in International Growth Agency Program (IGAP)
IGAP: The Speakers and Sessions
The event gave us great insights and perspective on pertinent issues related to doing business in a post-pandemic world, conducted by Google experts.
India Export Landscape and Google's export vision by Shalini Puchalapalli, Director of Google Customer Solutions, India
Covid impact on exports and way ahead by Anthony Zhang , Head of Commerce, IGT APAC
International Growth Opportunity for Agency Partners by Tanveer Uberoi, Agency head, Google India
How can Google help? Program Overview & Value Offerings by Kuntal Sharma, International Growth Consultant, Google India
Fireside Chat with Cuemath, hosted by Nupur Verma, Account Manager, Google
IGAP: Key Learnings and Takeaways
The event shed light on the importance of pursuing global business goals — and just how much influence the digital landscape can have on exports.
The growing export landscape: Findings show that India exported a whopping $500 bn of goods and services in the fiscal year 2021, accounting for 25% of our GDP. With a bulk of global search queries originating outside India, exports are what can keep businesses profitable and growing amidst slow domestic demand and economic recovery.
Digital will play a big role in influencing export demand — and agencies influence only a third of these revenues. So, a focus on creating value on a global scale is the way to go, for agencies and clients. And, Google can drive that expansion with proprietary data, premium partner insights and access to the Partners' Network.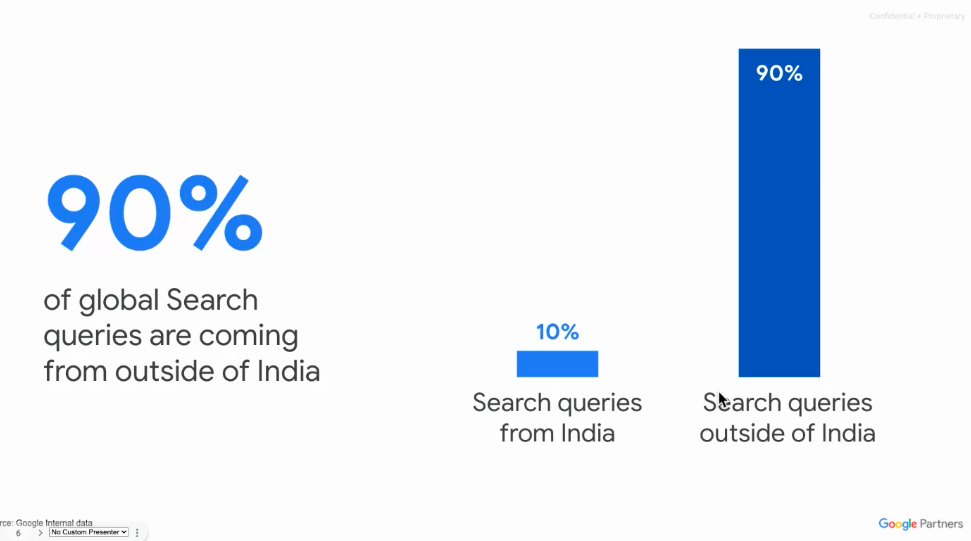 Covid impact and a change in consumer behaviour: Consumer behaviour and demand underwent a sea change after Covid, propelling e-commerce growth in major verticals. Certain specific searches boomed: "smart working," "tutorial," and "enhance creativity," to name a few.
There was also a surge in engagement for certain topics on YouTube, for at-home activities and entertainment like:
Gaming (+44%)
Cooking/recipes (+54%)
Home improvement and decorating (+56%)
Gardening (+40%)
Fitness (+100%)
and more.
Creating content properties and services to cater to these demands (all of which can be targeted to a global audience) can help you grow.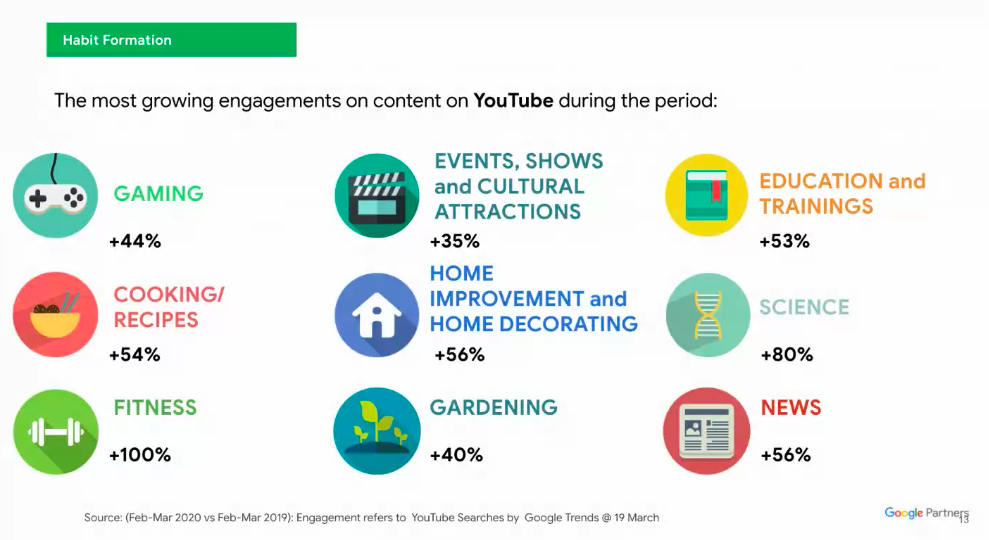 International growth is a must-have, not a good-to-have: Agency partners are sitting on a goldmine. Data shows that global expansion International is a leading priority for brands. And, as many are unsure of how to go about it, it has become one of the main reasons they turn to agencies.
60% of brands plan to expand into international territories in the next 3 years.
83% of the brands studied want their agencies to address and create strategies for multiple markets.
80% of agencies surveyed ranked export as important/very important to agency business roadmap over next 3 years, due to shift in client needs.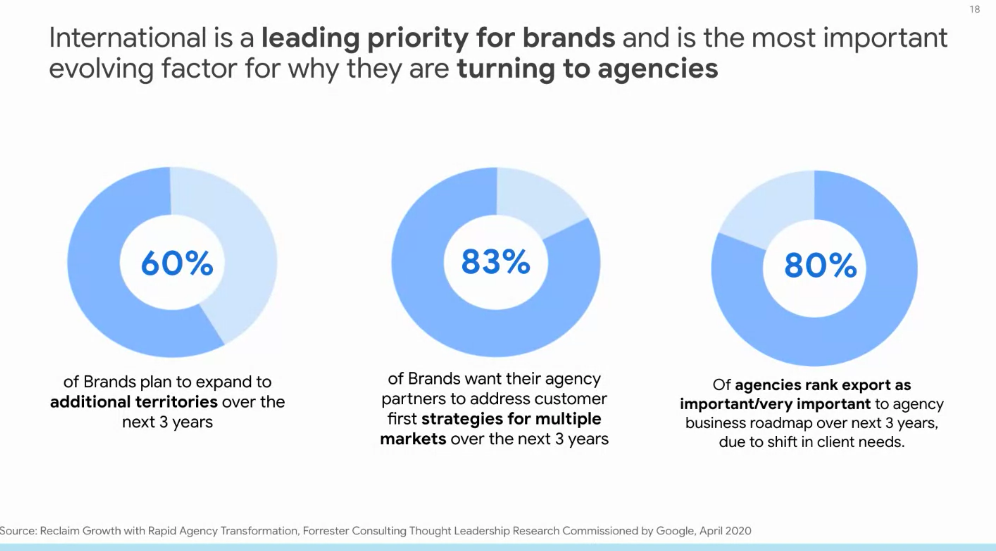 So, learning effective strategies to "go global" or "go home is key to long-term success.
What's Ahead
The data speaks volumes, and it's clear that moving into new markets is a must for brands. And, as agencies, we have to tap into that and bring our A-game!
The kick-off session highlighted the whys of going global.
Now, we're getting set for the "how" of taking our clients global and catering to their expansion needs.
With the kickoff event over, we are looking forward to the next phases of IGAP: building skills and planning, engaging with our client base, understanding their needs and growing and going global with them.
We'll keep you posted on how our IGAP journey is going in the months to come!
And when you are ready to take your business global, we'll be ready to help you do it.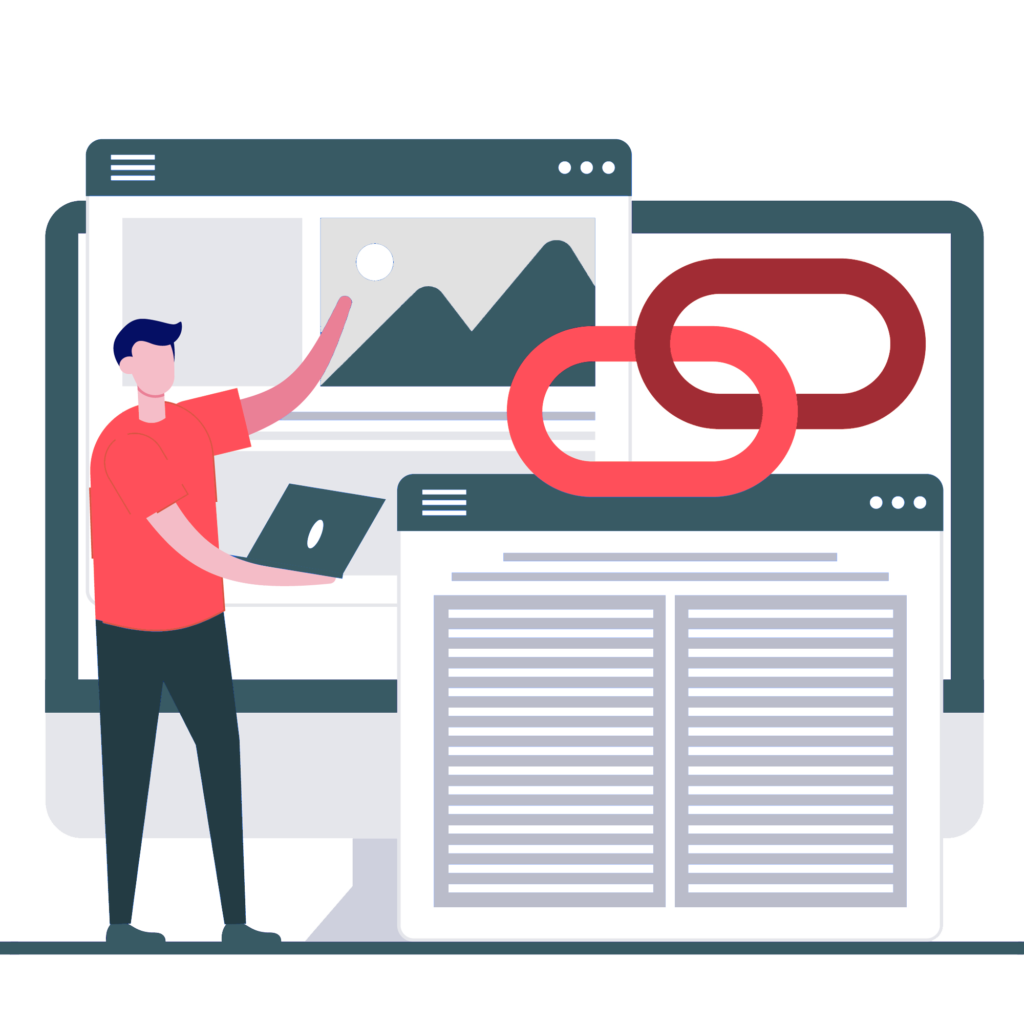 About the Author
Amol has helped catalyse business growth with his strategic & data-driven methodologies. With a decade of experience in the field of marketing, he has donned multiple hats, from channel optimization, data analytics and creative brand positioning to growth engineering and sales.