Google Search On 2023: Shop Better, Shop Smarter with the MUM Update
Published: October 12, 2021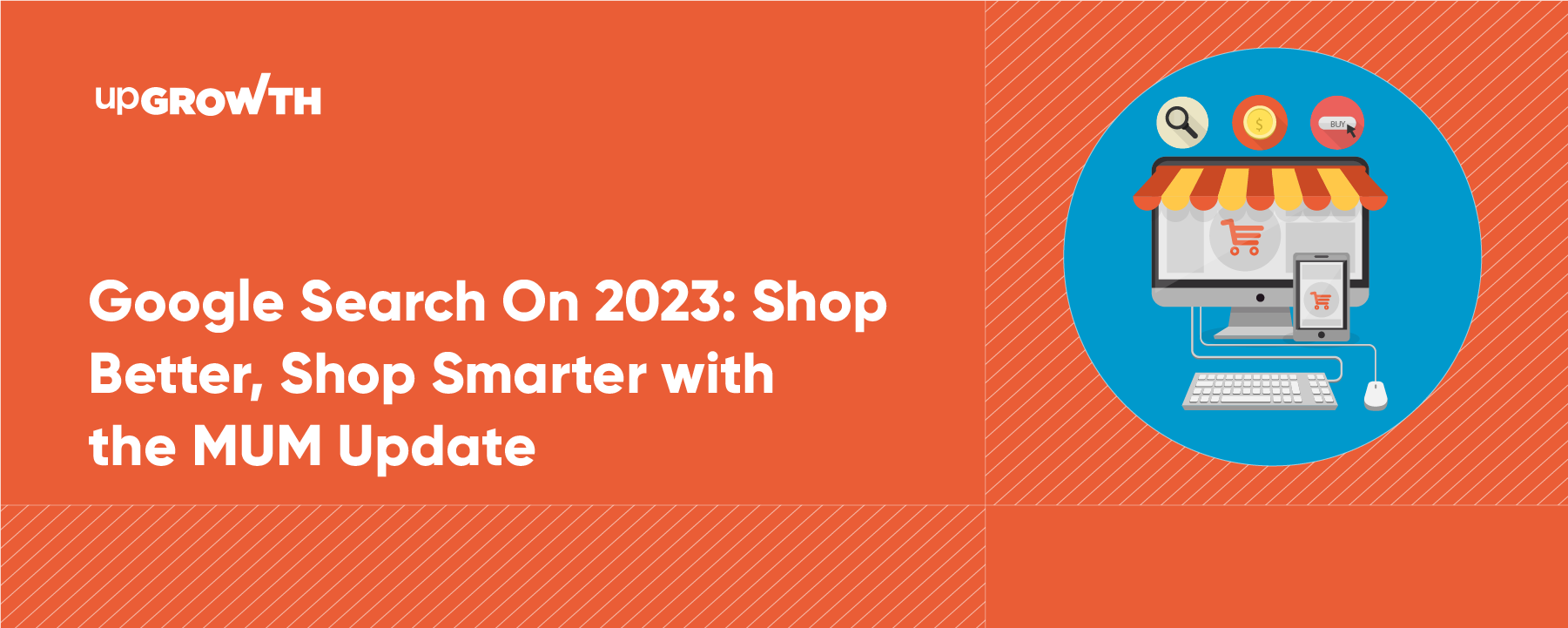 At its annual event Search On 2022 that took place less than two weeks ago, Google announced the rollout of a new update to its search engine that uses AI to explore topics: Google MUM, or Multitask Unified Model. It is an algorithm that can search the internet across different languages, using text, images and media to help users find answers to detailed questions.
MUM brings solutions based not just on text, but on multimedia such as images, videos, and podcasts. Since MUM can simultaneously understand information across a wide range of formats – text, image and video – it is truly one of the first AI models to solve complex multimodal queries thrown up by users.
The focus on multimedia means bigger (and better!) change for consumers and retail – because now, consumers can search for products using images – without even knowing the name of the product or brand.
The web gives us an endless sea of options to choose from – and MUM makes choosing easier. While choice is empowering, it can be difficult to know where to start. And usually, it starts with what we see. And Google MUM has you covered – because now, you can actually shop for anything you see online, or in the physical world.
Google has divided the shopping experience into 3 phases:
and makes use of MUM to make each stage swift and easy.
Inspiration: Point, Ask, Shop
Photos become stoppable items. With the new update, you can shop in the moment with Google Lens. Users will be able to snap a photo and ask a question using Google Lens.
MUM will allow Google Lens to combine text and visual input to understand exactly what you want. Fire up Google Lens to take a screenshot of a product – then add text to describe what you are actually looking for.
Perhaps your friend is wearing a t-shirt with an image of a donut. You love the print – but want a similar print on a pair of pyjamas. You can take a picture of your friend's t-shirt, add it to Google Lens, then refine that search by defining your intent – pyjamas in the same/similar print. And you will be able to find donut-print pyjamas from businesses online and near you.
Soon, you will be able to scroll through a website – and the Google Lens button on the Google app will make each product on the page searchable and stoppable. You don't have to leave the website. (Much like you're able to shop without leaving Instagram when you see an ad.)
With the Chrome update that will be rolled out soon, you can select an image or a part of the page you are browsing and quickly see search results on the right-hand side.
I see it, I like it, I want it, I got it isn't just for Ariana Grande – anyone can literally search for what they see, on camera, because MUM makes it easier for Google to understand the intent behind your query and connects you to a retailer.
Exploration: Window Shop from Google Search
You have a vague idea of what you need but don't know exactly which product or brand to buy. Now, you can window shop from your favourite brands and retailers on Google, right from the search results page. Search for "hoodies," and explore a visual feed of shoppable options from well-known brands, local shops and new brands. It is an entirely different layout that combines SERP and GMB.
You will also see recommendations from magazines, blogs, videos and more. When you click on an image of a product you like, you can get more info, compare prices and even snag the best deal. This is powered by Google's shopping graph, a data set of 24 billion product offers on the web. (The window shop feature is only available for mobile, focuses on transactional and product intent keywords.)
Purchase: Inventory Check
The pandemic saw quite a bit of panic buying, with people showing up to Costco and mom-and-pop shops to find shelves clean – no goods in stock. While those situations are unique, there are plenty of times where you might have shown up at a local bakery or store to find that the product you want is sold out or out of stock. And you go back empty-handed. Not anymore. With MUM, GMBP can work to show you local stores that carry the products you want, right from Search.
All you have to do is use the "in stock" filter to see only the nearby stores with a specific item on their shelves. You can also see the products they have in other categories as well. For small businesses, this means you can build a better relationship with their customers and gain an edge over e-commerce retailers who may take a day or more to deliver.
In Conclusion
MUM helps you shop with more choice than ever from merchants large and small – whole continuing to deliver the highest quality info and new tools to evaluate the credibility of what you find online. Google has made it easier at each stage, whether it's Inspiration, Exploration or Purchase.
So if you own an e-commerce store, small business or are listed on GMBP – be sure to improve the quality and scale of your media content, improve/integrate schema markup and adapt to the new GMBP requirements, so your customers get what they are looking for from you, and not your competitors!
About the Author
Amol has helped catalyse business growth with his strategic & data-driven methodologies. With a decade of experience in the field of marketing, he has donned multiple hats, from channel optimization, data analytics and creative brand positioning to growth engineering and sales.