How to get $10,000 USD advertising funding from Google – Google ad grant program for Nonprofits
Published: August 14, 2018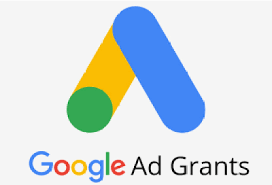 Google Ad Grant is program specially designed by google where eligible non profits get access to $10,000 USD in-kind advertising funding from Google on Google Adwords and Online Advertising tool by Google.
You can use this amount to run ads through Google AdWords to attract more volunteers, raise awareness or even get more donations.
What are benefits for Google Ad Grant?
Well, you are getting free $10,000 USD, isn't that enough?
Through Google Ad grant you can –
Share your cause and story with the world
Raise awareness about your organisation and good things you doing for community welfare
Attract more like minded people for volunteering and to help you at every point
Come in sight of people who are ready to donate for nonprofits at click of button
Once your ads are live, you can use Google Analytics and conversion tracking to understand how your ads are performing and make better decisions based on data

What is eligibility criteria to be qualified for Google Ad grant?
Organizations that meet the following criteria are eligible to participate in the Google for Nonprofits program:
Registered as a charitable organization in the list of Google approved countries listed below. All organizations must be registered with the local TechSoup partner in their country and be validated as a nonprofit organization.
There are more detailed requirement given as per country
For ex – India
Organizations must be currently registered with BigTech, TechSoup Global's regional arm.
Organizations must be registered societies, trusts, or Section 8 (formerly Section 25) companies; AND hold a valid registration under the Foreign Contribution Regulations Act (FCRA).
To know detailed specification of your country,go to this link – Eligibility Criteria as per each Country .
There are some individual nonprofit product offerings are available outside of the Google for Nonprofits program.
Here is a reference for the chart to see which products are available in your country.

How to remain eligible for Google Ad Grant
Link your ads to one (and only one) website domain, which should be the same one that was approved in your initial application.
Actively manage your AdWords account by logging in once a month and making at least one change to your account every 90 days.
Your ads and keywords should match your organization's programs and services.
Strictly commercial advertising is prohibited. If you're promoting products or services, 100% of the proceeds must go directly to supporting your program.
Your ads must not link to pages that are primarily composed of links to other websites.
It may not offer financial products (like mortgages or credit cards), nor can they request donations of cars, boats, or other property.
Your site can't display Google AdSense ads or affiliate advertising links.

How to get qualified for Google Ad Grant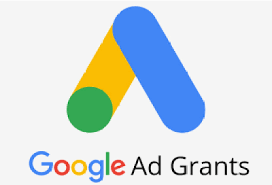 Begin by applying to Google for Nonprofits.
Hold valid charity status. Please see the Google For Nonprofits site for definitions of charity status in your country.
Acknowledge and agree to Google's required certifications regarding nondiscrimination and donation receipt and use.
Have a live website with substantial content.

Who is not eligible for Google Ad Grant
Please note that the following organisations are not eligible for Google Grants:
Governmental entities and organisations.
Hospitals and medical groups.
Schools, childcare centres, academic institutions and universities (philanthropic arms of educational organisations are eligible). To learn more about Google's programs for educational institutions, visit Google in Education.

Which type of ads are Acceptable? Change ads :
Ad:
Headline – Join ExcelOrg Today
Description – Join hands with ExcelOrg today to help people in need
Link – www.excelorg.org
Keywords:
ngo
Join ngo
Ngo in <city name>
How to join an ngo
Not Acceptable
Ad:
Headline – Buy Gifts Online
Description – Apparel, Books, Music & More. Save Time and Money Now!
Link – www.excelorg.org
Keywords:
Buy clothing
Online clothing store
Online shoe store
Shop mp3s
Which countries are eligible for Google Ad grant?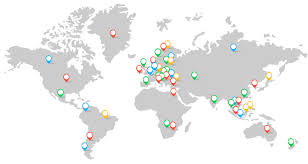 Google with more than 20,000 nonprofits across more than 50 countries. In order to qualify for a Google Ad Grant, your nonprofit must be based in one of these countries.
Image – List of 50 countries qualified for Google Ad Grant

Where can I apply for Google Ad Grant
Use this link to apply for Google Ad Grant.

How do I get started with Google Ad Grant
Its take not more than 5 steps to help the world –
1) Check if you are eligible for Google Ad Grant
Before you apply, make sure your nonprofit is based in a country where Google Ad Grants is available, and that you comply with our other eligibility requirements.
2) Submit your application
Assuming you're eligible, you'll need to apply for a Google for Nonprofits account.
3) Enroll in Google Ad Grants
Choose the program that's right for you. If you'd like to manage the details of your ad campaign yourself, choose AdWords. Or, for simple, low-maintenance campaign management, choose AdWords Express.
4) Create your account
Use the relevant account creation guide to create your AdWords or AdWords Express account
5) Submit your account for review
Once you've created your account and set up your campaign, submit your account for review.

How to stay updated with news about Google Ad Grant
Google have dedicated following resources to help non profits to stay updated-
Google for Non profit Blog – For updates on google's latest initiatives.
Ad Grants Help center – Support and tips designed especially for Grantees.
Ad Grants Community – Tips and support from other Grantees around the world
You can get access to all at below links.
Google Ad Grant

What more you should know about runnings ads on Google Ad Grant?
Your ads will be entirely text-based (no videos or images).
They'll appear only on Google search results pages, in positions below the ads of paying advertisers.
All campaigns must be keyword-targeted.
A daily budget limit of $329 USD, which is equivalent to about $10,000 USD per month
Your maximum cost-per-click (CPC) will be $2.00 USD.
You'll receive $10,000 USD (up to $40,000 USD for Grantspro participants) of in-kind AdWords advertising each month.

What is GrantPro?
If you've been part of the Ad Grants program and have been consistently hitting your spend limit, you may be eligible to apply for an increase in your monthly Ad Grants budget, from $10,000 USD to $40,000 USD, through GrantsPro. Along with consistently hitting your spend limit, there are a number of other quality requirements for admission into the Grantspro program.
But according to recent updates from Google they are no longer accepting application for GrantPro (Updated on June 8th, 2017)

Where can I find official information about Google Ad Grant?
Visit Grants to know more about Google Ad Grant
How your NGO can take most of advantages from Google Ad Grant?
1) Build Compelling ads – Test and optimize
Within each ad group, craft your message and write 2-3 captivating ads that give potential volunteers and donors a reason to visit your site. Make sure your ads pop and encourage users to click and navigate to your site.
Gradually start refining different ads: cutting those that underperform and optimising the high performers.
2) Keywords match types – Use your grant wisely
Choose your keywords precisely as you don't want to waste your time and Google Ad Grant dollars going after basic nonprofit keywords.
Then comes choosing the right keyword match type. When creating a text ad in your AdWords PPC campaign, you can select broad match, modified broad match, phrase match, or exact match for your keyword match type. Each match type in your AdWords account has its advantages and disadvantages.
3) Search query report – are you targeting correctly?
The Search Query report shows you the actual search queries that triggered your ads to show. As you may know, your ads might be triggered by expansions and/or variations of the broad-matched keywords in your account. For example, if you have the keyword ʻAIDS research,' the misspelling ʻAIDS rsearch' can trigger your ad to show, even if it's not in your keyword list.
4) Where you diverting traffic – landing pages
Directing traffic to a targeted landing page instead of your homepage will increase the conversion rate and reduce your bounce rate (the rate at which visitors leave your site without clicking into another page on your website) from your AdWords campaigns.Since targeted landing pages have a higher conversion rate for email acquisition, you should focus on optimizing them for your ad campaigns.

How upGrowth can help NGOs to take advantage of Google Ad Grant?
We believe – with a little help or just with mere support, anyone can achieve anything, what you require is strong willpower and good intention.
Small businesses, entrepreneurs and nonprofit organisation require support of their local communities. With this advantage they even compete with larger established organisation.
It is important that you make most of every single, small opportunities irrespective how hectic could be your day to stay competitive in today's ultra-competitive market.
We at upgrowth have open office hours to help businesses and entrepreneurs free of cost. You can join us at our office or virtually from anywhere in world. Here we discuss what stops you move to next level and how upgrowth can fuel your organisation growth.
Join this week Open office hours.
We not only help nonprofits for free of cost to run their adwords campaign but also contribute in every possible way to help them in all required areas.
An NGO needs spirit of service, the energy of a start-up and the gravitas of a well run corporate set up. We do this because we understand –
Its costlier to attract domain expert and retain them
Problem you are trying solve will help community growth
We are "people first" organisation. (know about values here)
If you are an NGO and want to scale your growth while helping community for good cause, write to us at – contact@www.upgrowth.in
About the Author
Chandala Takalkar is a young content marketer and creative with experience in content, copy, corporate communications, and design. A digital native, she has the ability to craft content and copy that suits the medium and connects. Prior to Team upGrowth, she worked as an English trainer. Her experience includes all forms of copy and content writing, from Social Media communication to email marketing.