Outsource or In House Digital Marketing: Important Decision Every VP Marketing has to make
Published: August 14, 2018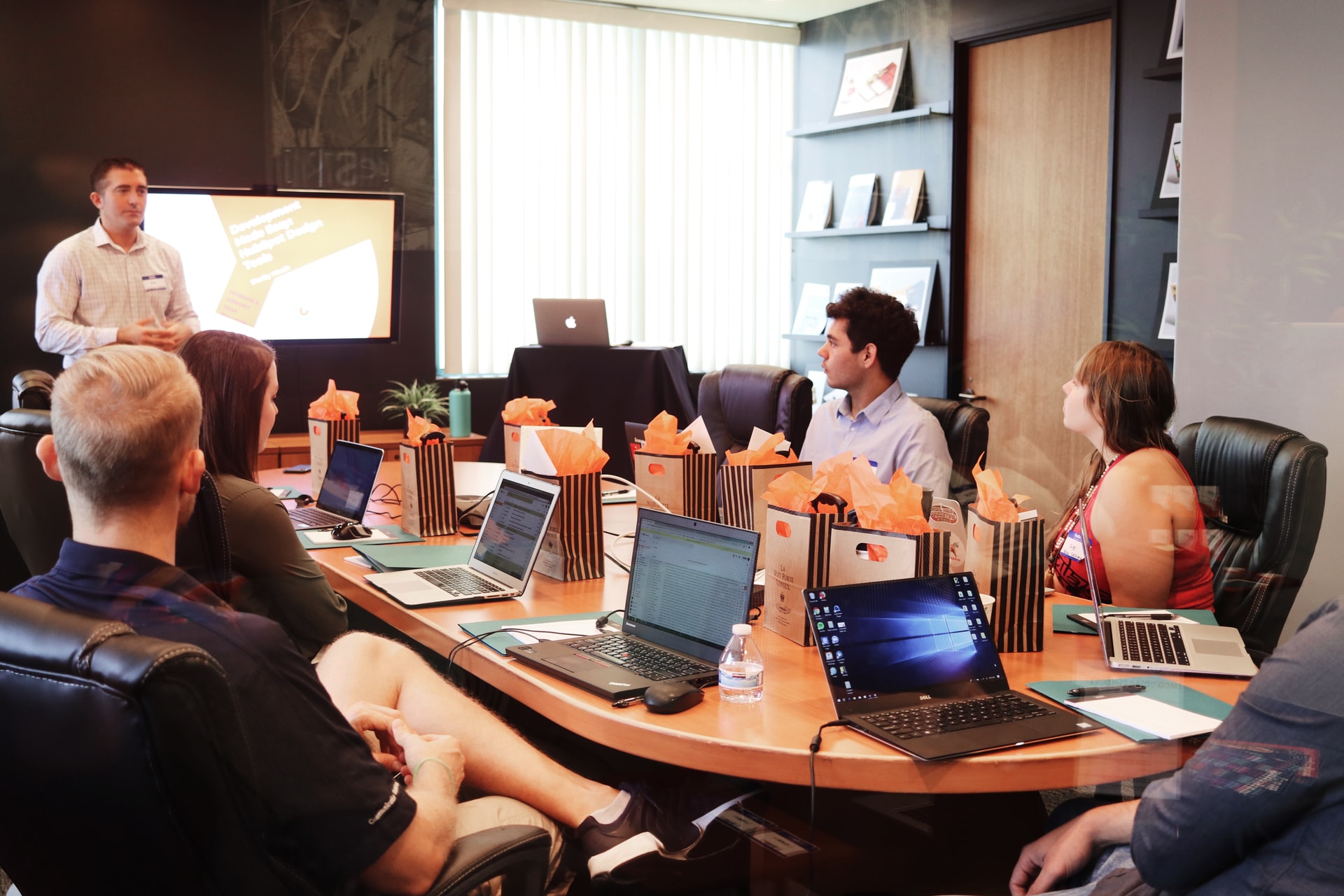 You have a great and innovative product which is doing well in the market, and its loyal users have spread goodwill about it through word of mouth and their online network without you ever using SEO or social media management.
But just as Paul Graham accurately predicts this period in the life of every start-up as the "Trough of Sorrow," you will need to put together some marketing efforts to save your business through the use of social media management and SEO.
The Internet has grown huge in last few decades, and it has created vast opportunities to reach out to your specific target audience. You as a VP Marketing, have to make sure that you do not miss this opportunity.
Digital Marketing Boom

There is a phenomenal rise in e-commerce business and cloud-based services around the world which is encouraging young adults to choose digital marketing as a career option.
It has spurred the demand for professionals in the field of Search Engine Optimization (SEO), Social Media management, Software development, Data Analytics and Application development.
In the year 2011, the stats for digital marketing revealed that the net worth of advertisements via mobile devices and tablets was $2 billion while in 2012 it rose 200% to reach $6 billion.
The International Journal of Advanced Research Foundation stated that India is witnessing the golden period of the growth of the Internet sector between the years 2013-2018 with stunning growth opportunities in E-Commerce, Social media. Internet Advertising, Search, Online Content and Digital marketing.
Here are some interesting stats which indicate the size of Digital Marketing industry in India:
34% of companies in India had an integrated digital marketing strategy in the year 2016
72% digital marketers believe the traditional model of marketing is not sufficient and through digital marketing, the company revenues will be increased by 30% by the end of 2017
80% businesses in 2017, will increase substantially their digital marketing budget which would surpass their IT budget.
92% of social media users are from mobile phones and tablets.
According to the Internet and Mobile Association of India (IAMAI, 2008), there were about 286 million social media accounts in 2008 in India. IAMAI rightly projected it would be 500 million by 2010 and according to TRAI the total mobile subscribers in India grew to 980.81 million users in the year 2015.
It is a plethora of opportunities to explore regarding marketing. You just need to be careful while making these critical decisions. One of the most critical decisions that you need to take is to whether go for an in-house digital marketing team or outsource the digital marketing services.
Let's evaluate in-house vs. outsourcing digital marketing company pros and cons:-
Pros and Cons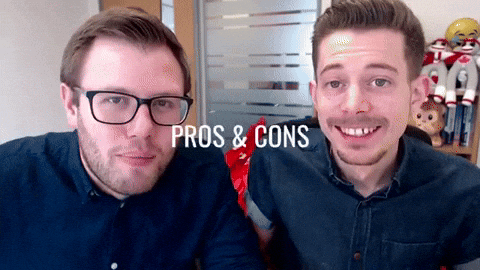 To get about on your Startup marketing strategy, you must hire an in-house team to handle all your email marketing, ad placement, web designing, social media management, SEO and blog management.
For an in-house marketing team, you must hire a Marketing Manager, Content writer, SEO and Analytics expert and Social Media Manager to assist you on your Startup Marketing Strategy. They should be experienced professionals who would help you to gather customer information, run test campaigns and give you pointers on buyer personas.
In-House Marketing
| | |
| --- | --- |
| Pros | Cons |
| Access to routine daily discussions on the performance of the company | Increases the overall marketing cost |
| They know the business in and out. | Hiring wrong people is always an issue. |
| You can communicate and share marketing strategies at any time you want | If the results aren't satisfactory, you cannot just fire the entire staff. |
| Relatively lesser co-ordination problem | You need to invest in the tools and equipment, which again adds to the cost |
Outsourced Digital Marketing Agency
| | |
| --- | --- |
| Pros | Cons |
| They have the accessibility of wide range of marketing tools to perform specific tasks | They don't have access to all your business details. That's why they don't understand your business as much as you do |
| They understand the market trends, changes and the requirements accordingly | Co-ordination problem. Sometimes they can take a longer time to respond |
| You can get the right people with right skill set according to your requirement | |
| You always have a choice to replace, if you aren't satisfied with the result | |
An in-house marketing team will benefit you as all the team members are around you in the office. Choosing an agency takes a lot of effort from you, as you will have to have put in a lot of coordinating efforts to make sure the ad agency, content writing agency and all other places you outsourced to are all aligned together.
Why to Outsource Marketing
If you're thinking to outsource marketing to an external agency to cut costs, you need to outsource it to a digital outsource service which is good at outbound marketing.
They should be able to do marketing, lead generation, maximize ROI and be able to get conversions.
Outsourcing all your content requirements to a Content marketing agency who specializes in inbound marketing would make your content marketing strategy strong.
Digital marketers are also constantly adapting their ways to target audience to meet up with the current evolution in Digital Marketing industry in India.
Digital marketing agencies are well versed in Marketing Automation. Marketing Automation is about software and tools hacks, which allows the companies to grow prospect customers through personalized and useful content. That ultimately converts prospective customers into customers, and in-turn converts customers into delighted customers who return again and again to a better range of services.

In-house Team Drawbacks
An in-house marketing team will find it harder to execute Marketing automation more efficiently as they do not have the expertise and knowledge required to implement it.
Outsource your digital marketing to an agency which is highly experienced and has worked with clients from many different verticals. The level of marketing expertise they will bring to the table will be very high in comparison to an in-house team, and they would also be able to suggest experiments which an in-house team may not be even aware of.
Growth hacking is a relatively new term in digital marketing and has been used increasingly in the tech world. Startups want fast growth and are using Growth Hackers to get millions of users and make more money in revenue.
Growth hacking has to be done by an independent team and so outsourcing it would seem like a wise decision to make.
Reasons to Outsource Marketing
The Benefits of outsourcing digital marketing to an external agency, which has worked on Growth Hacking techniques before, will be massive for you and ideal to achieve more significant collaboration.
They will have experienced marketers on their team who have worked with top-notch companies in your industry and your vertical.
If you are not aware of Growth Hacking and don't have experience training and growing your in-house digital marketing team, then digital marketing outsourcing to an external agency will give you an excellent opportunity to learn about Growth Hacking techniques from a well-qualified outsourced marketing team.
A digital marketing agency can give you professional insights into Advertising Personalization which your in-house team would not be able to do.
Marketing agencies are cautious about their reputation and so keep themselves abreast on latest Growth Hacking techniques and conduct training sessions on Advertising Personalisation with their team member s so that they are always on top of their A game.

If you outsource online marketing to an external agency, it would give you access to a much better and more advanced Growth Hacking strategy.

You must be ready to experiment with latest and modern marketing platforms and targeting methods. To grow your business to newer heights, you must be happy to work with new marketing tools that may be a little rough to work with but may get you higher returns.
When Facebook had launched Facebook ads, it wasn't difficult to get ten time the returns for a regularly paid search ad. But now this platform has become very competitive. However, there are newer forums and new targeting options like Gmail Sponsored Promotions which are new and can get you better returns here.
Before you partner with an agency, it is important to know what you are stepping into. This checklist will help you evaluate the agency form every angle and give clarity in your marketing path.
Have the Best of Both Worlds
Hiring an In-House Digital Marketing team or outsourcing to an external agency is one of the most crucial decisions to make in your marketing strategy.
Frankly, you should have the best of both worlds. With a combination of in-house knowledge and experienced industry expertise depending on your requirements.
About the Author
Amol has helped catalyse business growth with his strategic & data-driven methodologies. With a decade of experience in the field of marketing, he has donned multiple hats, from channel optimization, data analytics and creative brand positioning to growth engineering and sales.