How to develop your own personal brand?
Published: February 7, 2019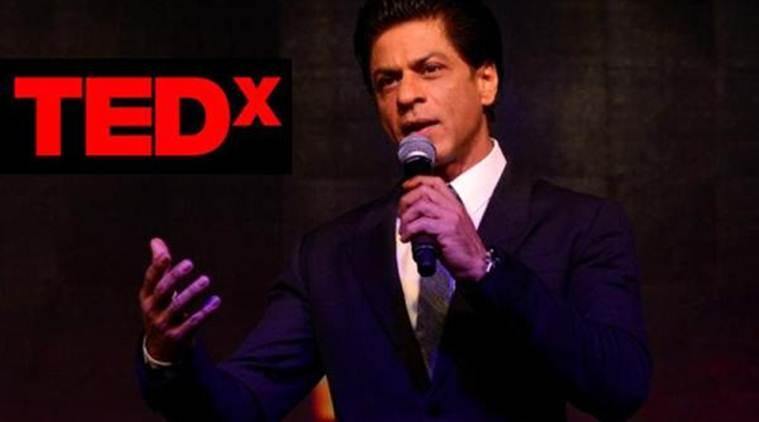 Ever heard of coca cola? How about Ferrari? Tata? I am sure these names have widespread recognition in their own respective industries due to their superior traits these are what you would call brands or rather corporate brands the other side of this coin will be what we call personal brands.
Want to transform your business for the better?
Sign up for this free Inbound Readiness checklist
Shahrukh Khan, Tony Robbins, Gary Vaynerchuk are just a few to name these people are brands in themselves but then the question arises how did they do it is it possible for a layman to become a brand? And the answer to that is yes and I will show you how you can do personal branding to be successful in your industry.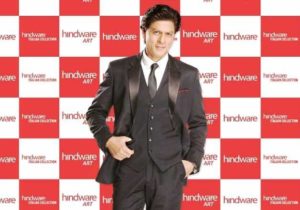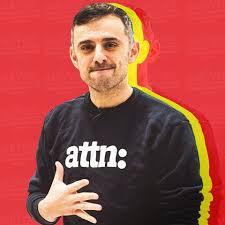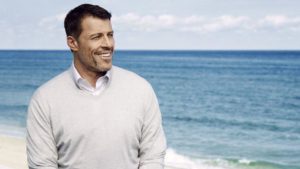 Image: Personal branding
What is personal branding?
Just like the corporate branding focuses on creating an image based on the unique selling points and standards of the said company so that they can use that image to communicate with their potential clients through advertising and marketing. Personal branding is the same process but it focuses on one individual rather than a whole organization at large.
Why is personal branding important?
Now you may be wondering why you need to do personal branding well the answer is quite simple to get more business. Let me explain with an example if you were sick and you wanted to get treated who would you rather go to a well-known doctor or a shady medicine man.
Personal branding is as important if not more so then corporate branding it helps in establishing you as a trusted figure in your industry which helps a lot when you are trying to secure new clients.
To a layman, the task of creating his own personal brand may seem a little daunting but that's why this article is here to help you out in this endeavor so here are the best.
Tips on how you can develop your own personal brand and some bonus SEO tips too:
1. FIGURE OUT YOUR NICHE
Let's get one thing clear there is a ton of competition out there so you have to think out of the box, what is unique about you? What is your niche? Let's say you are a digital marketer and you want to become a personal brand. But digital marketing is such a vast field to cover here you have to find out that one thing that you are better than anybody else it can be social media marketing, search engine optimization, Google Ads the one field that you choose will be your niche this will be the focus of all your activities.
2. BLOGGING
There is no substitute to plain old blogging and noting gets more love than a well-researched, well-written blog both from Google and the users. After you have figured out what niche you are going to work in you need to start putting out blogs. I recommend at least write one blog per week but it should be fresh and industry relevant.
But wait a minute how would I know what topics to write about? Don't worry I got you covered just head out to a nifty tool called BuzzSumo put in your keyword and it will give you all the top content related to it. Another way to go about it is that you can use SEMrush or any other similar tool to do a competitor backlink analysis than just filter the results by the blogs with the least number of backlinks. These are your ticket Just write better more fresh content full of facts and statistics and you are set.
Bonus tips related to blogging:
Content should be new and original
Use correct grammar
Quality over quantity
Do thorough research before writing a blog
Never use duplicate content
Always provide fresh and industry relevant content to your users
Use keywords in balance and avoid activities like keyword stuffing
3. GUEST BLOGGING
So, you have started to blog but as a new blog, you don't get as much traffic as you want. Guest blogging or featured article is a great way to remedy this situation. Guest blogging is when you write a blog or article but for someone else's website. Now guest blogging does have its disadvantages because you are essentially writing content for another website that will bring more traffic to that website and also improve their page ranking.
But they fail to see that by guest blogging they will reach a new audience that they previously had no access to. Secondly, guest posting will help tremendously with building good quality backlinks to your blog which will help a lot in ranking.
The second natural question will be where to guest post? And how to approach someone else to ask them if they will be interested in your guest posting on their blog. Approach people who are leaders in your niche or industry. People whose blog you admire a lot as a reader and that by writing on their blog you can boost your reputation in the industry through association.
Bonus tips about guest blogging:
Another way to find which blog you want to get featured on or where you want to guest post is that simply use SEMrush. SEMrush or any other competition analysis tool will show you where your biggest competitors get most of their backlinks from you can reach out to these blogs and offer to write for them.
Even if you are writing for someone else's blog you must adhere by all the basic rules of blogging. Use keyword but only where it seems fit to use. Introduce fresh and relevant content to engage the readers. Grammar should be perfect and no activities like duplicate content and keyword stuffing.
Google authorship: bloggers are taking a lot of advantage of this feature to rank for hundreds of words. Now the author's name and photo are shown in many rich snippets when a related keyword is searched. Use Google authorship on every blog you write.
4. CREATE AND OPTIMIZE YOUR OWN WEBSITE
In today's digital age if someone wants to know about someone else the first thing that they would probably do is Google him/her. This is why building your own website is imperative. Remember this is your own website so you have all the creative freedom you want. Use your best content, search engine optimization practices and other website techniques to make it more appealing to the users.
Now I want you to do something just go on and Google Gary Vaynerchuk. Now notice the top right snippet with his pictures and bio impressive correct? this brings me to my next point dedicated a whole page on your website just for yourself.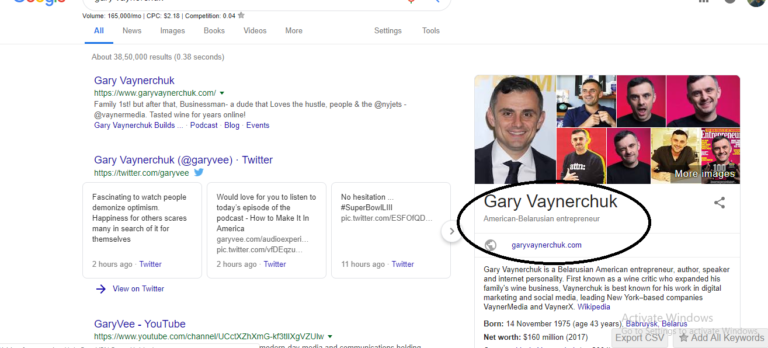 Image: Optimize your own website
You have to create an awesome about.me page with a professional looking picture, full bio, achievements, listing of services offered and a specific business location. What this does is first secure you an awesome snippet at the top of the page and secondly, it makes you more approachable for your clients. Just like your blog update your website regularly with new information.
Some bonus tips for creating your own website:
If creating your own website seems a lot daunting to you then you can use Wix a free platform for creating your own website.
If possible, use WordPress to build your website. This will save you a lot of trouble that could arise due to poor website structuring.
Always design website keeping the user in mind it should be easy and interesting to navigate
When purchasing a domain for your website try to get the domain name to be the same as your own full name. If it's not available try adding your middle name or your profession.
When designing you're about me page treat your own name as a keyword that you want to rank for put it in your URL, title tag, headers, meta tags, and description but avoid keyword stuffing.
5. SOCIAL MEDIA
Social media is important because it can drive a huge amount of traffic towards you. Every major personal brand is very active and organized on their social media accounts also, these platforms drive relevant users who are either from your niche are at least interested in it.
If you are able to project a good image in your follower's eyes on these platforms then you can get recognition as an expert in your industry very fast.
In addition, if you are just starting out social media platforms are a great way to connect to your peers and also, the leaders in your respective niche who can offer valuable insights which can help you a lot in developing your personal brand.
LinkedIn, Facebook, and Twitter are currently the big three of social media as far as SEO and personal branding are concerned.
Obviously, most of the netizens have a profile on all three of them but only creating a profile is not enough. You have to maintain them and optimize them for maximum benefit.
There is a term called online reputation management it's a vast topic and deserves an article of its own but to summarize things.
Let me give you an example- imagine you posted a not so flattering drunk night picture of yours on Facebook two year back. Now if someone Googles you right now and sees that's a picture of you it really doesn't create the ideal image does it?
So, to avoid that you must remove all pictures, tweets, posts, which do not align with the image that you want to project for your personal brand. Now, this doesn't mean be someone else it just means be a better version of yourself on the internet. Apart from the big three,
you should also have an account on:
Vimeo
Tumblr
Quora
SlideShare
YouTube
Instagram
You have to make sure that all of these social media platforms must be interlinked with each other and all of them must have a link to your own personal website. This will benefit you because even if you are not active on a platform there will be other ways to contact you.
Some bonus tips about social media platforms: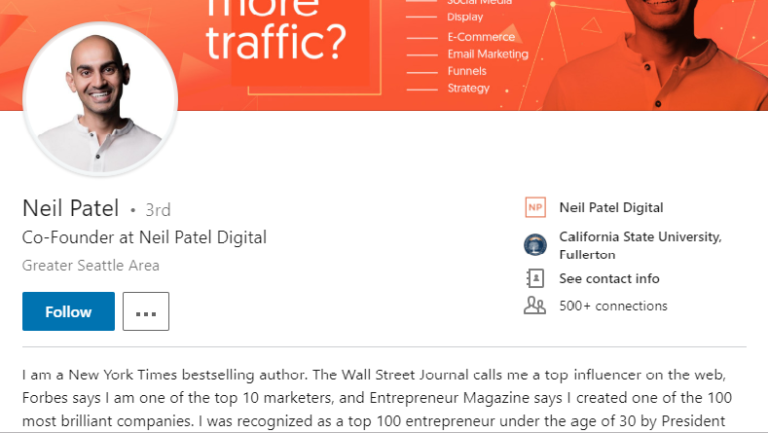 Image: Linkedin profile
There is a reason that LinkedIn is considered so essential when it comes to personal branding because it mostly connects you to the people who can be your future clients and that's why it ranks mostly first when someone Googles your name.
You can optimize LinkedIn by putting relevant keywords like your name and your profession in title, summary, experience and your skills and also optimize content accordingly. Plus, your LinkedIn should have all the data on the companies you worked for some salient achievements and all your professional life data.
Also, try that your public profile name includes your name and your profile is visible to the public.

Image: Twitter profile
Tweet about relevant topics of your niche/industry this will help you attract a following of relevant users. Interacting with your community is very important to win their trust one advantage of personal branding is that it makes you more humane and so if you involve yourself with the community and interact with them on a regular basis you can easily win their trust and trust is very important as it increases your network and reaches.
Please tweet responsibly and use hashtags in your profile that people may use to find you. like LinkedIn, your profile should be completely filled out and you must include a permanent business address even if you want international reach, not including a permanent business address is a very common mistake and finally,
use pin this tweet feature to highlight your greatest hits.
Try to use the standard first name and last name format across all your social media accounts avoid using nicknames.
Create a memorable banner that catches the eye of users to create a lasting impression it can be your company logo or anything else.
Use a good clear photo as your profile picture across all your social media platforms also your bio should be unique try to create company slogan and include it in your bio.
6. SPEAK AT CONFERENCES AND SEMINARS
You are less likely to connect with a corporate brand like Pepsi then you can to Gary Vaynerchuk or Tony Robbins because people see corporates as a machine.
On the other hand, when you see personal brans it's easy to connect as they seem more humane more relatable. People love real stories but if you are only using blogging to tell yours then you are making a mistake.
According to a study people's number, one fear was public speaking while death ranked at the fourth spot. Imagine that people would rather die than speak in front of a crowd.
So, it seems obvious why not many of us are not too eager to go on that stage but believe me if you are not speaking at conferences you are doing yourself a big disservice.
People need to see you out there telling your story straight to their face it establishes trust. So, for starters just try to do four to five seminars a year just that. As you progress you will automatically increase the frequency.

Some tips on speaking at conferences and seminars: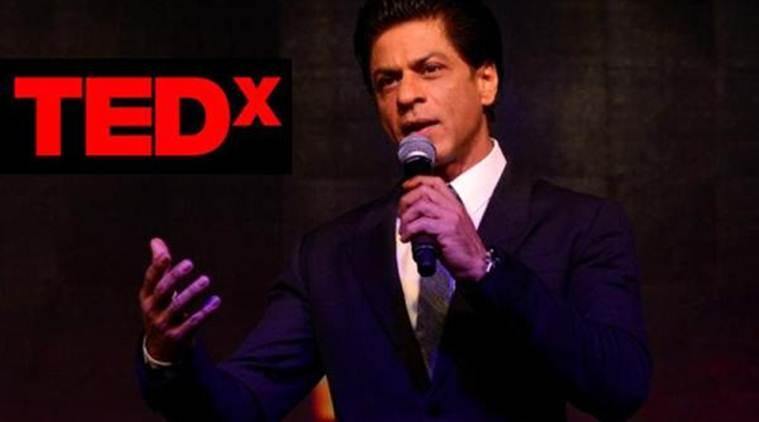 Image: Conference speaking
Whenever you speak at any seminar just record that video and share it on video sharing sites YouTube and video.
If you used any ppt for these seminars upload them to sites like Scribd or SlideShare this will act as a knowledge source for others further establishing you as an expert in your niche.
The digital age came with a lot of boons one of them is webinars these are online seminars arranged with the same format only difference people can join these gathering from the comfort of their home. You can opt to speak at such webinars or better yet arrange one niche specific webinar and invite others to speak there this will boost your reputation and ranking by multifold.
Imagine if users are commuting to work or walking home after work these are empty spaces which you can fill but not with videos because it can be dangerous for the user. So, what you do is make a podcast a podcast is an audio commentary on any subject it doesn't have to be an hour-long podcast. At the very start just make a 10 min podcast and post it to check audience response.
7. JOIN NICHE/LOCAL COMMUNITIES
There are a lot of communities that consist of members who only form a particular niche. These communities can be found on various platforms like Quora. You need to seek these niche communities and join them to find top authority figures and try to build up strong connections with them.
This way you can gain a lot of useful insight at no cost and a lot of people with some groundbreaking advice to further your knowledge and personal brand. You need to always be active on these platforms and available to answer questions or for discussions.
Some tips regarding joining niche and local communities:
Create your Google my business page this is a great way to come onto the local scene. Fill out all information and then post about your unique selling Points, events, discounts etc. Also, get listed on local services like Yelp.
Try and join the local chamber of commerce as their resident expert of your niche this will do wonders for your reputation. From an SEO perspective a single backlink from the chamber of commerce can be a goldmine.
Use tools like "mention" to track if someone mentioned about your brand somewhere and try to react, or answer as much as you can. You should seem involved with the community.
Know your niche and your audience and tailor your content according to them always provide fresh content with facts and figures from trusted sources this will boost user's trust in you.
Don't feel awkward to ask your customers to write reviews or give testimonials as positive reviews and ratings can bring a lot of business in and also improve your brand image. If there are any negative review don't avoid them instead address them as swiftly as possible and resolve them this will instill confidence in your users.
8. CREATE EDUCATIONAL BASED VIDEOS
Videos are right now the most viral way of communicating a message. From small vines like advertisement videos to full speeches and seminars video content have taken the game to a whole new level. Now Google loves educational based videos meaning if you are a former police officer and make a video in which you advise the viewers on how they can avoid theft this is an educational video.
From art to technical educational videos have a vast reach and if you want to develop your personal brand these videos can be your most powerful medium of content creation.
Now YouTube is a Google subsidiary that why you Google anything and videos related to it will appear in the video snippet. Videos are interesting to watch less time consuming and contains a personal touch. For starters just create one educational video in a week or month depending on your capability you can get a text transcript just under 200 bucks.
Some tips:
Make sure your video is based on trending topics.
Make sure to add your name in title and description.
Add a little personal touch to your video content your uniqueness is what will make your brand stand out among your competitors.
Use other services like Vimeo to gain more views and shares on your videos.
Your video content doesn't have to belong just enough to communicate your message.
Do keyword research for video content too. So you can rank it higher up in search also include these keywords into title, description, and video.
AND TO WRAP IT ALL UP
Personal branding always has been important and luckily people have started to acknowledge its importance. The digital age has added a new dimension to this term and also made it a lot easy process.
Now the most important and last bit of advice on personal branding
Ready?
Its BE PATIENT
You need to have patience and understand that personal brands weren't built in a day. It takes hard work and consistency to create a personal brand.
Those SEO twerks will take time to show their results you just have to remain consistent with your posts, videos. Maintain your profiles with latest updates in your niche and be as involved as you can be. Your followers and build a strong community around you who believe in you as much as you do.
That's what personal branding is all about.
About the Author
Amol has helped catalyse business growth with his strategic & data-driven methodologies. With a decade of experience in the field of marketing, he has donned multiple hats, from channel optimization, data analytics and creative brand positioning to growth engineering and sales.