A Guide to Video Marketing with Enhanced Google Ads Features
Published: September 29, 2021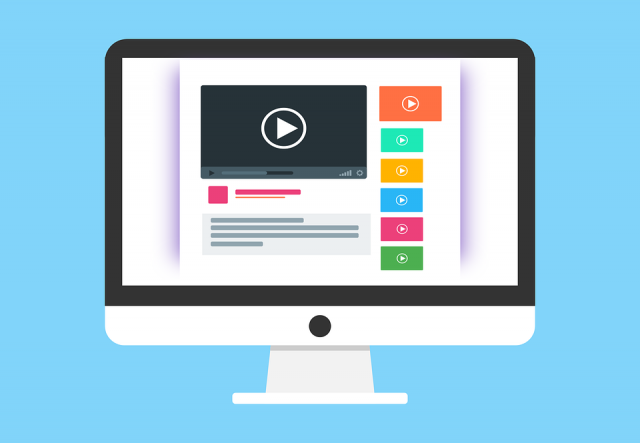 The pandemic has affected us all, either at a professional or at a personal level – and has had effects on the mental well-being of individuals worldwide.
As the Covid 19 infection spread, it forced many businesses – across domains – to quickly change and modify their efforts to suit evolving user habits and requirements. Many businesses realized they had to move online during the pandemic to keep themselves afloat.
In a way, Covid 19 has shaken up the marketing & digital marketing realm entirely. Video marketing has changed and is going to experience a boom in the years to come. Studies show e-commerce has already exceeded the revenue levels expected to grow by 2025.
Millions of organizations are striving to scale up digital marketing to market and sell their products or services online and through Youtube Ads. A study has found that over 2 billion people log in monthly to consume video content for research or entertainment. The watch time of videos on YouTube & YouTube on TV screens has seen a radical growth since the pandemic.
Even after the lockdown in a few countries was lifted, the trend has not declined – it's only rising, in fact. So it is not wrong to say that YouTube or video advertising is a powerful medium for brands to generate brand awareness & drive results.
Google has various planning tools which help in gathering audience insights and reach to meet the campaign goals of awareness through Video ads.
Planning tools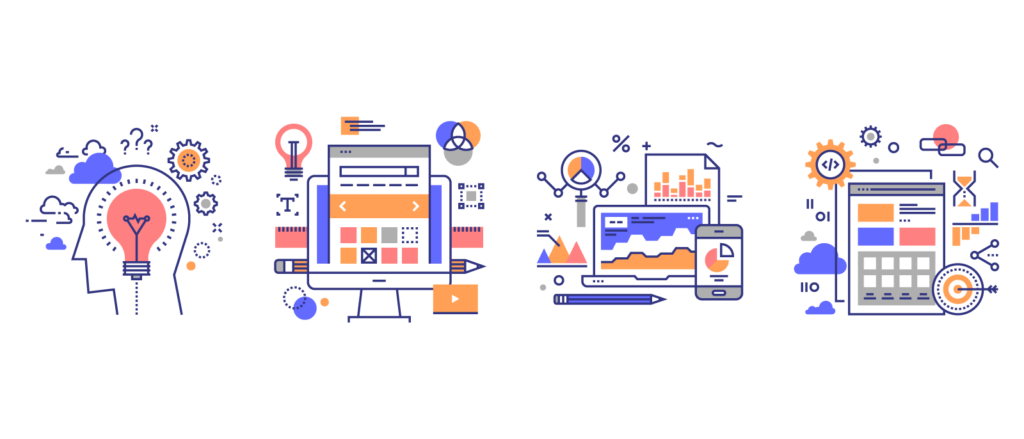 First is Insights Finder: to get started with Video campaigns, understand the audience & search for insights and create media plans and effective campaign strategies.
The second tool that helps with mapping your media budget is YouTube Reach Curves. It helps estimate the investment and the expected reach & frequency.
Reach planner is the other tool, which forecasts and helps in accurately planning reach-based campaigns on YouTube. It supports media planners with reach, budget, ad formats, distribution channels across YouTube and TV based on location and selected audience.
The specialty of this tool is that it is updated weekly to use the most up-to-date data available during these uncertain times and fluctuating markets.
There is one more exceptional feature in the Reach Planner tool, which is TV in Reach Planner. This feature helps to identify the precise mix of YouTube and TV with historical data to determine the reach, frequency, and impact of the video campaigns with accurate forecasts.
A case study of a BPC brand confirms they started a TV + YouTube campaign to reach a young audience to showcase their product line. They were able to achieve this and reach 90% of the selected younger audience in 42% of the budget compared to specific TV-only advertising.
Ad Formats in Video Marketing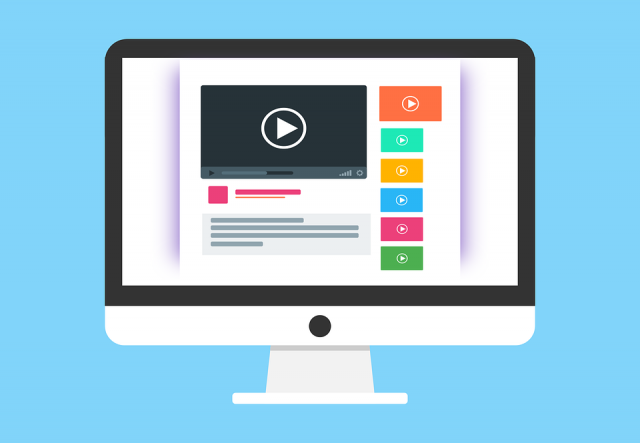 There are many ad formats available for effective and dynamic audience reach.
Masthead, Bumpers, TrueView for Reach, Non-skippable Ads, Video Reach, TrueView Discovery Ads, TrueView Discovery for Search, Sponsorships ad campaign, etc. are a few of the examples of available Ad formats and types of campaigns that can be utilized based on requirements of the Brands.
Video Reach Campaigns comprise multiple ad formats in a single campaign and are auto-optimized for a precise marketing goal. It uses ML (machine learning) to automatically serve the best blend of video ad formats (combination of 6s Bumpers and TrueView for Reach ads) to meet reach goals and awareness.
TrueView Discovery Ads are the video ads that show up alongside other YouTube videos, YouTube feed, or YouTube search results to target users across Google properties when they're open to exploring your products or services.
Similarly, TrueView Discovery for Search Ad format shows up above the organic search results on YouTube to your target audience based on their searches on YouTube.
Sponsorships are ad campaigns that are targeted to custom content on YouTube. It works similar to the standard "Brought to you by" ads shown on television.
YouTube Select is a new packaging strategy that allows brands to connect with audiences that they can't get anywhere else while watching their favorite video content.
Instant Reserve is a reservation campaign management solution that combines the ease of TV buying with the innovation of digital video. It automatically spends a set-up budget to deliver an estimated impression amount, while giving you Google's targeting and measurement features.
Connected TV or CTV is one that is connected to the internet, either natively like a smart TV or through an external device like a gaming console, Chromecast, etc.
It allows you to make use of all the common video advertising features of YouTube for the TV screen along with Google's high impact formats, audience, frequency management for smarter & effective media campaigns.
Google Video Partners (GVP) is a combination of high-quality publisher websites and mobile apps where brands can present the video ads to viewers. With GVP there is scope to spread the reach and impact of the video campaign surpassing YouTube.
Video Ads Measurement Tools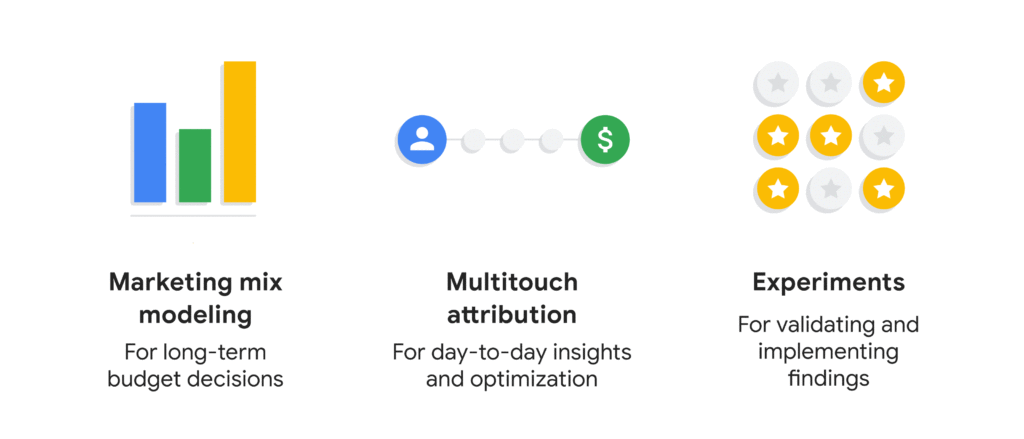 There are measurement tools available as well to assess the performance of video campaigns. These help with understanding and optimizing campaigns on the go.
Unique Reach is a reporting feature that helps with reports on the reach of a video campaign. It shows the number of people and number of times the ads were served across devices and formats.
Lift Measurement is a consolidated tool that combines Search Lift 2.0, Conversion Lift, and an improved Brand Lift to measure the effectiveness of the ad.
Video Experiments + Brand Lift Studies (BLS) – Video Experiments is a testing tool that helps assess the effectiveness of creatives, audiences, or other variables for video campaigns. For example, it can help to understand if videos with talents perform better than animations. Video Experiments work as a real-time canvas, similar to traditional A/B testing.
Google Marketing Mix Model (MMM) program is intended to help brands accurately measure the digital drivers of their ROI and to improve revenues. MMMs are third-party measurement solutions used to estimate the impact of media on brand sales and notify the allocation of ad spend across channels based on ROI.
Sales Lift Report helps determine how your campaign impacted sales. It measures offline sales, giving actionable insights to optimize your media for ROAS.
About the Author
Amol has helped catalyse business growth with his strategic & data-driven methodologies. With a decade of experience in the field of marketing, he has donned multiple hats, from channel optimization, data analytics and creative brand positioning to growth engineering and sales.