8 Top Advantages of Search Engine Optimization in 2019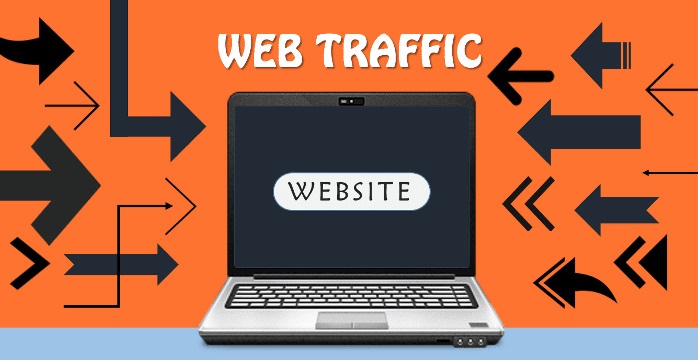 Search Engine Optimisation or SEO is one of the most widely accepted online marketing strategy by various businesses due to its effectiveness. The digital landscape has changed a lot in the last few years but SEO still remains an important and effective marketing strategy.
While there are numerous benefits of SEO but in this blog we have outlined the 8 most important ones which will help you understand why SEO is awesome.
Want to multiply conversions and drive more traffic to your website?
Sign up for this fantastic SEO checklist

1. Increased Traffic
Acquiring top position in search engine result pages helps to receive a large amount of impressions and clicks. SEO helps to rank in top position of SERP, which in turn leads to an increase in traffic to your website.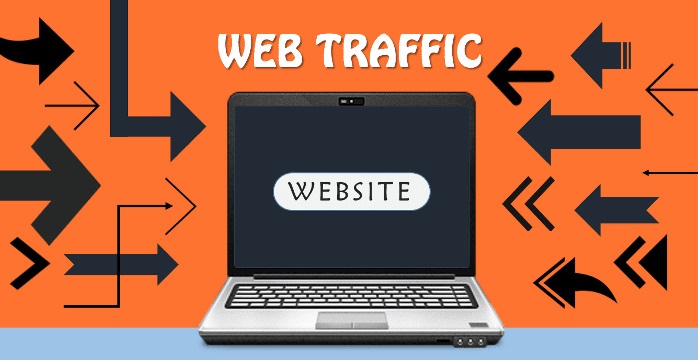 Image: Web traffic
One of the on-page SEO activities consist of writing informative and keyword relevant title tags and meta descriptions for the pages on your website which show up in the result pages. These optimized title tags and meta descriptions help to increase the click-through rate and increases qualified web traffic.
2. Cost Effectiveness
SEO targets those users who are actively looking for your products and services. Thus it makes it one of the most cost-effective marketing strategies.
An inbound strategy like SEO helps businesses to save a lot of money as compared to the outbound strategies such as cold-calling. Even though cold-calling is an effective strategy but the cost of leads generated from it are 61% more than the leads generated through SEO.
The fact that SEO targets users who are actively looking for your products and services helps to achieve more qualified leads, thus making it one of the most effective marketing strategies. This also helps companies in cost cutting.
3. Return on Investment
SEO provides quantifiable and traceable results. SEO agencies are able to track all the aspects of their strategy such as increase in traffic, rankings and conversions.
With the help of analytics you can also drill down at a granular level to find out demographic information and other traffic engagement metrics for the users who have visited your website.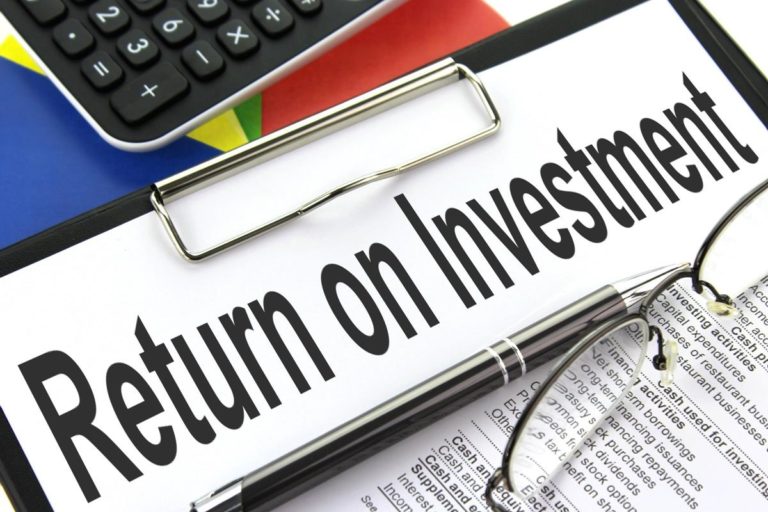 Image: Return on investment
E-commerce websites can see the path a user has taken to complete the sale and can go all the way down to see which they had used to search you before the purchase.
For non E-commerce websites you can assign values to your lead conversions like a 'sign up' form fill out and through you can calculate the value of your SEO strategy.
4. SEO Gets More Clicks than PPC
Despite the fact that PPC ads appear above the organic results, 71.33% users tend to click on organic results. This clearly shows how useful it is to rank on SERPs. We can say users have more trust in Google's algorithm, hence they prefer organic results over PPC ads.
Users know advertisers have paid for the top spots but instead of those users prefer visiting those results which search engines have determined to be the best. It is observed that the majority of the clicks in a search result go to organic results.
Thus it makes sense to invest in SEO.
5. Brand Awareness.
Ranking in top position of SERPs helps to get a large amount of impressions. Thus having your website in top position helps to get more exposure for your website. Being on the first page of SERPs for your targeted keywords helps users to associate your brand with those keywords.
Also it helps users to build trust in your brand since companies on the first page of SERPs are considered to be more trustworthy by users.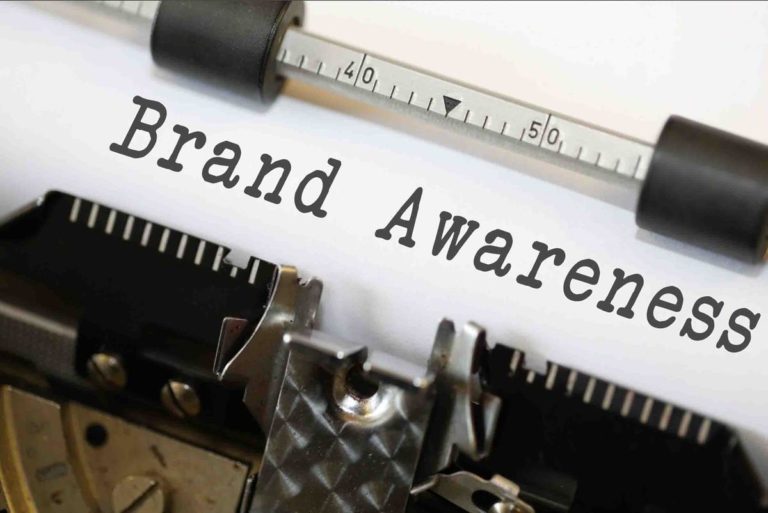 Image: Brand awareness
So if your content is ranking in higher positions of SERPs, the more possibility of users seeing your content and associating with your brand. Thus SEO can help in building your brand.
6. SEO Helps in PR
Even though SEO and PR are two different marketing strategies, they can still be used together to maximize the results you see from each. One common thing between these two is link building.
Getting backlinks from reputable websites is one of the biggest off-page SEO activities. This activity involves identifying opportunities for placement of our website's content on news publications, industry blogs and other relevant sites.
PR strategy also revolves around getting prominent sources to talk about your brand and thus link building presents a huge opportunity for PR. Link building helps to showcase your products and services to new consumers and thus it is very important to carry out this activity.
7. SEO Helps to Save Money on Ads
Once you create an SEO friendly pages which search engines consider to be worthy, it will help you to attract organic traffic to your website for months or even years after publishing it.
Of course you will need to create high quality content in order to rank higher in organic results and it requires an investment. But once you make this initial investment, there will be no ongoing cost to attract traffic to your website.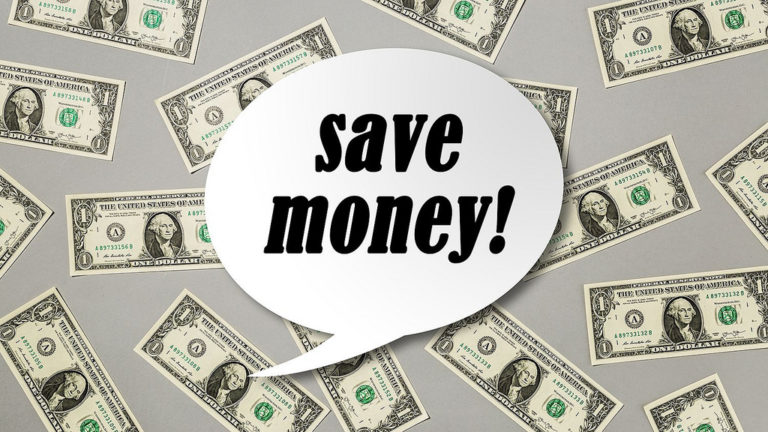 Image: SEO helps to save money on ads
You will need to update your web pages once every few months but the cost involved in this is very low. But high quality content involves a higher position in search results free of charge.
This is the biggest difference between SEO and PPC ads, which involves a cost every time a user clicks on your ad and visits your website.
8. User-Friendly Websites
SEO helps in building a smoother, faster and user-friendly website. Although most of the people believe that SEO is only about optimising your website for the search engines, but SEO also involves improving the user experience on the website.
A clean, well-structured and an uncluttered website compels a user to spend more time on website, thereby reducing the bounce rate and increase page views.
Also, a highly relevant content on website helps to answer users' questions, thus helping them to solve their issues and find exactly what they are looking for on your website.
Creating an optimized website not just makes your users happy but also search engines as they love to serve high quality content to their users.
Conclusion
Today SEO has become the most essential part of any marketing strategy. It presents you innumerable amount of benefits that no other digital marketing tactic can offer. It helps to earn new customers without paying any amount for ads.
SEO is really useful in moving ahead of your competitors. Considering all these benefits, there should be no reason to stop you from optimizing your website.
About the Author
Amol has helped catalyse business growth with his strategic & data-driven methodologies. With a decade of experience in the field of marketing, he has donned multiple hats, from channel optimization, data analytics and creative brand positioning to growth engineering and sales.