5 Ways to Upgrade your SEO Techniques for 2022
Published: August 14, 2018
Search engine optimization isn't just about keywords anymore. With every new change in Google's algorithm, SEO becomes less of a single process or skill and more of a comprehensive strategy which needs to be implemented using SEO techniques. Successful SEO techniques need to be firmly embedded into an enterprise's entire communications approach from the beginning.
Identifying the audience and choosing how to address them, are now crucially integrated into the never-ending quest for search engine visibility. That means the SEO expert needs to take a holistic view of the process and all its moving parts.
And that, more than anything else, can lead to SEO problems.
The SEO challenges of the past – questions about keyword density, meta tags, and so much more – are increasingly giving way to the most complex issues a company faces as it brands and positions. Good SEO demands tech savvy, clear communication, and project management skills. Let's look at some of today's top SEO problems.
SEO problems faced by marketers
1. Finding Some Quick Fixes
Business owners should understand the working of search engines and the importance of organic search. It doesn't have a quick fix. Although there are some quick fixes, the results aren't that long lasting. Creative SEO techniques do not rely on quick fixes.
2. Thinking About Tough Competition
Often, website owners think that their competition is doing something big, then why couldn't they do. Many websites follow shady link building, duplicate content, exact match domain, and many similar practices, which make them successful temporarily. It becomes quite disheartening for those using white hat SEO techniques, but failing to claim what they truly deserve.
3. The Hourly Rate Riddle of SEO Consultants
If you are an SEO consultant, you often have noticed that your client doesn't object in the start, but midway, the objection on hourly rate comes. Despite liking the proposal, the hourly rate discussion becomes disturbing for the SEO consultants. The reason is simple; they don't have that level of SEO understanding as you have, so their response is obvious.
4. Demanding SEO Results for Poor Products
SEO techniques help a lot in making a business successful, but it is not a solution to everything. If a website carries poor products or inefficient services, or worst customer care, then SEO can't deliver the desired results.
5. SEO Kept Separate from Web Development
Many SEO clients opt for designing first and developing a website prior to implementing SEO techniques. In such a case, the website is expected to perform poorly. Such a site takes more expensive changes to fix the problems later on.
The best approach is to acquire the services of an SEO consultant from the planning phase of web designing and development.
Do you want to optimize your website, drive more traffic and deliver
higher conversions? This is a checklist that we follow, and can get your
site to rank consistently on top of search engines.
Download this ultimate SEO Checklist which includes On-Page SEO
as well as Off-Page SEO techniques that will help you rank well on the
search engines.

Understanding SEO techniques
SEO is short for search engine optimization. Search engine optimization is a methodology of strategies, techniques and tactics used to increase the amount of visitors to a website by obtaining a high-ranking placement in the search results page of a search engine (SERP) — including Google, Bing, Yahoo and other search engines.
SEO helps to ensure that a site is accessible to a search engine and improves the chances that the site will be found by the search engine.
SEO is typically a set of "white hat" best practices that webmasters and Web content producers follow to help them achieve a better ranking in search engine results. There is also something called as black hat SEO techniques.
What Is Black Hat SEO?
Black hat SEO refers to a set of practices that are used to increase a site or page's rank in search engines through means that violate the search engines' terms of service.
Black Hat SEO is most commonly defined as a disapproved practice that nevertheless could increase a page's ranking in a search engine result page (SERP). These practices are against the search engine's terms of service and can result in the site being banned from the search engine and affiliate sites.
Black Hat SEO Tactics
Content Automation

Doorway Pages

Hidden Text or Links

Reporting a Competitor (or Negative SEO)
Sneaky Redirects
Cloaking
Link Schemes
Guest Posting Networks
Link Manipulation (including buying links)
Article Spinning
Link Farms, Link Wheels or Link Networks
Rich Snippet Markup Spam
Automated Queries to Google
Creating pages, subdomains, or domains with duplicate content
Pages with malicious behavior, such as phishing, viruses, trojans, and other malware
What Is White Hat SEO?
The term "white hat SEO" refers to SEO techniques that are in line with the terms and conditions of the major search engines, including Google.
White hat SEO is the opposite of Black Hat SEO. Generally, white hat SEO refers to any practice that improves your search rankings on a search engine results page (SERP) while maintaining the integrity of your website and staying within the search engines' terms of service. These tactics stay within the bounds as defined by Google.
Examples of white hat SEO techniques include:
Offering quality content and services
Fast site loading times and mobile-friendliness
Using descriptive, keyword-rich meta tags
Making your site easy to navigate
SEO tools for startup founders
As an entrepreneur or co-founder, you're no stranger to the importance of using good tools to help improve your business. As technology becomes increasingly intertwined into our daily lives, digital marketing continues to play an essential role in a small business. So, to help the startup community, here's a list of my personal favourite SEO tools that have helped transform not only my business, but hundreds of others around Australia.
1. Google Page Insights
Site speed and usability are crucial to your website's SEO and page ranking. At a glance, Google Page Insights gives you this on both desktop and mobile. Simply drop the URL of the website you want to check into the tool, and within seconds, a test is run and you have a score out of 100.
2. Screaming Frog SEO Insights
This is by far the favourite SEO tool. Again, with a simple URL drop, the tool will crawl your website for broken links, which can damage your SEO and page ranking and credibility. If you're working with a large website, this can be a useful way to spot-test your website health, fast.
3. Google Search Console
Another excellent tool from Google. This tool gives you the ability to constantly analyse your website and identify crawling issues. This tool requires a bit of technical set up, but there are plenty of guides to help you through it available online. I can promise you now, the pain is well worth it!
4. Google Keyword Planner
Yet again Google provides another amazing SEO tool for startups. Simply type in your website URL or keyword ideas, and Google Keyword Planner (GKP) will give you monthly search volumes for your keywords. It will also suggest other keyword ideas broadly related to the one you put in. This is a great way to discover new keywords to give your website an organic search boost.
5. Yoast SEO
Unfortunately, this hidden gem is only available as a WordPress plugin, but it is the ultimate tool for entrepreneurs and startups to boost their SEO. It allows you to easily determine your meta description, page title and URL slug. If you're not technically savvy, this SEO tool is a fantastic support. It uses a traffic light system to tell you how well your web page is optimised for Google search rankings.
6. Portent SERP Preview
Continuously working out of excel to write title tags, meta descriptions and URL structure can drain your creativity. I love using this tool to visualise what I'm writing. I find it helps to write awesome copy.
7. Copyscape
Google has been strict with duplicate content in recent updates, and will penalise your site accordingly, which can seriously damage your SEO and ability to rank on Google and attract new customers to your business.
Copyscape is a great way to combat this, to ensure all your website content is unique! You should also use this tool to audit your own pages to make sure no one is copying content from your website without your knowledge.
8. Google Analytics
Google Analytics (GA) is by far the best analytics package on the market. It's unbelievable that it's still free! To get the full understanding of the behaviour on your website this tool is a must-have for startups.
Not only can you understand your user experience, but you can track all your online campaigns to get a complete understanding of what's working and what's not with your audience.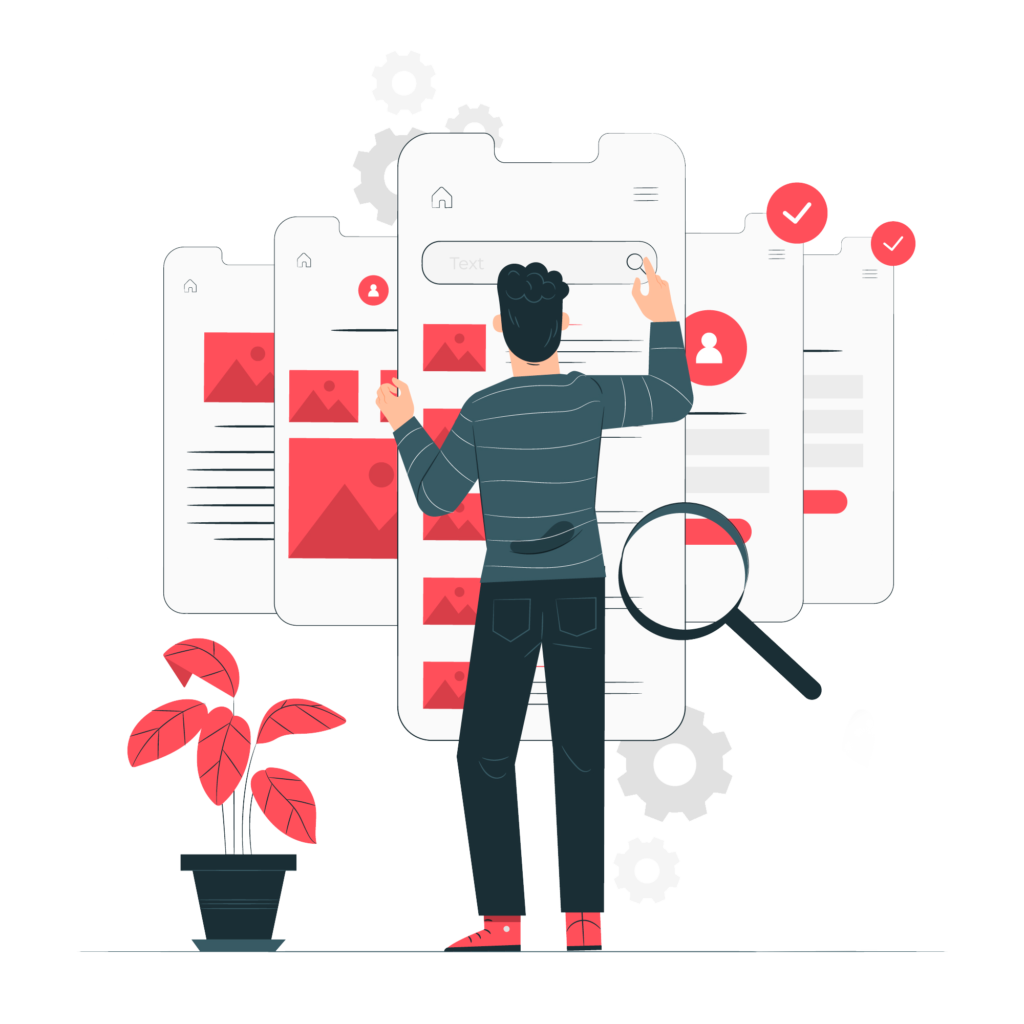 5 Best Paid SEO Tools for Startups
Launched in 2013, Serpstat is a relatively new player in the SEO market.
Serpstat allows you to do organic keyword tracking, spy on your competitor's keywords, perform SEO site audits, PPC analysis, backlink analysis, and much more.
If you're on a limited budget, but you need a good, reliable SEO tool which can help you find trending keywords in your niche and see what strategies your competitors are using, go with Serpstat.
There are very few tools in the market which can match Ahrefs when it comes to backlink analysis. Ahrefs presents the most accurate link profile of your website and your competitors' website.
Link building is important, and perhaps the most challenging aspect of SEO. If you're serious about building authority links for your startup, you need a tool like Ahrefs by your side.
SEMrush is an all-in-one SEO and PPC tool which can help you do keyword research, competitors' research, backlink analysis, PPC analysis, and much more.
It's considered the swiss army knife of SEO tools of keyword research and competition analysis by marketing influencers. With SEMrush, you'll be able to perform site audits to fix SEO errors on your website, track your rankings in SERPs for top keywords, unearth new keyword opportunities, and see what strategies your competitors are using to rank in search engines.
Blogger outreach is one of the best techniques you can use right now to fetch high-quality, contextual backlinks for your site.
There are many outreach tools that you can try, but none come closer to Ninja Outreach in terms of features and research functionalities.
Started by Rand Fishkin back in 2004, Moz is one of the most popular SEO tools in the market. Moz's keyword ranking tool helps you keep a track of fluctuations in search rankings and its site audit feature helps you identify SEO errors and fix them instantly.
Conclusion
Since it's an ongoing battle between your startup and the competitors, you need to be consistent not just in implementing changes, but also in learning new stuff.
SEO, if done rightly on a startup website can turn out to be a successful lead generation medium, however, it requires a strategy, labor and patience to see the results. While you are educating yourself on a constant basis, you should also give your SEO expert at least 2 hours a week specifically for learning. The more he learns, the better he will perform!
About the Author
Amol has helped catalyse business growth with his strategic & data-driven methodologies. With a decade of experience in the field of marketing, he has donned multiple hats, from channel optimization, data analytics and creative brand positioning to growth engineering and sales.