5 Strategies for Startup Founders to get unbelievable Social Media ROI
Published: August 14, 2018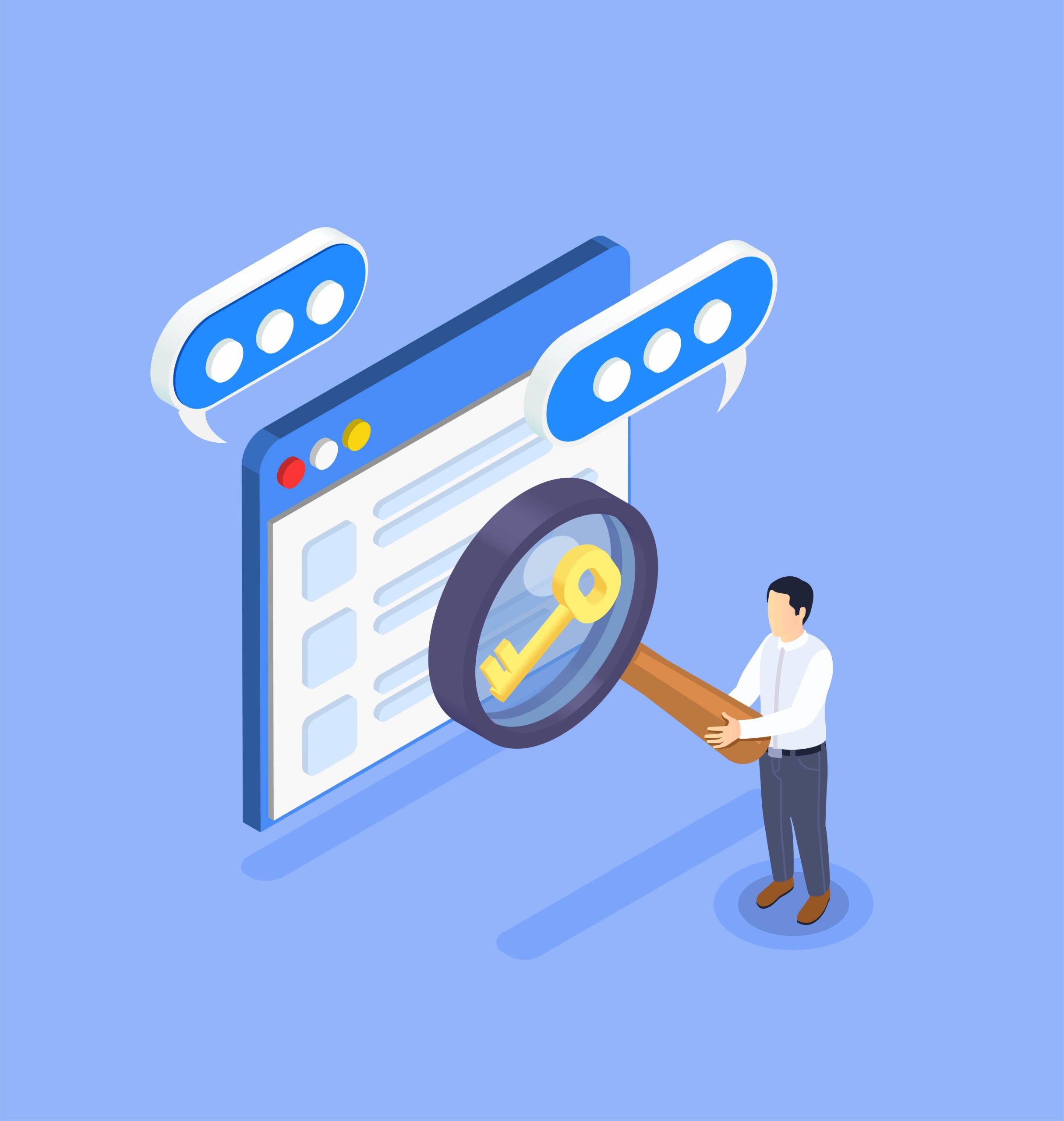 In today globalized and competitive world, startups come and go out business. It is hard to deny that, majority of the new startups will fail if, they are not able to remain competitive in the market.
The reasons are complex and numerous, but one of the most prevalent causes is a lack of brand growth and exposure. People simply don't know about the startup or their product. Leveraging the power of social media can provide your startup with the exposure it needs to grow and thrive.
Social media is omnipresent. A potent force that has simultaneously spawned teen millionaire vloggers and inspired political action. It has the ability to connect, to compel, to convert. Social media has had a real and irreversible impact on our lives, both personal and professional.
In a marketing context, the priority given to social media continues to grow, as marketers and managers seek to reap the benefits of its unique potential for virality for their own businesses.
Success stories of startup companies such as Distractify and Airbnb prove that a great social media strategy is the cornerstone of a strong company launch.
An effective social media presence can help brand new companies create meaningful, lasting relationships with their clients. Using social media for customer service, recruitment and feedback can put your company ahead of the game.

Social Media Strategies for Implementation
So an inherent question everyone asks is how to create a social media strategy? Or, why do startups need social media strategy? What is a social media strategy plan? etc.
Dwelling on the issue of why startups need social media strategy, few reasons are jotted below. The strategies mentioned below list the important parameters the startups must consider while forming the social media strategy plan.

1. Easy to implement; difficult to sustain
It might require time, effort, and consistency, but the easiest way to start is simply to start. And the best part is, all you need is to create accounts, and start generating content. The key phrase being here "consistency." Social media is fickle, attention-grabbing and always hungry.
Don't be discouraged by slow numbers to start, the slow numbers of social media ROI — just keep putting solid content out there!

2. Focus on content; subscribers will follow
Respectively, if your content is good, you'll gain more attention and followers. If it's not, you'll stagnate. Even if your content is the best in the world, if you're not producing it routinely then it won't matter because social media is about what's relevant. Social media ROI depends on the frequency of the content, the features of the content and the engagement with the customers which get generated from this content.
It's about the now, the latest happenings and the new. Once the startup develops a social media strategy plan, they can either outsource it to an agency or decide to execute it in-house. Usually, social media marketing strategy for startups require a professional, expert digital marketing agency as they can look into the analytics based on the content and modify and tweak the content over the course.

3. Target the right people
This is where you may need help. Naturally, using hashtags to develop a sub-following is always a best practice. But it doesn't account for the back end of social media, where the platforms turn into pay-to-play to access the segments of the population using it (which is everyone in the world) to ideally place and promote your product/service. You probably have no idea how to do this.
Social media marketing ROI depends on the exchanges between the various social media platforms and the interwoven connections between these exchanges. It always pays to have professional social media advertisers navigate the ever increasing complexities of this web and all its interacting components.

4. Share your story
Brands that tell stories have the greatest success with advertising. Because the consumer is no longer purchasing the product/service itself — they get to experience being a part of the brand and what it means to do so.
If you're just selling your product based on specs and parts, unless it's a necessary utility that everyone needs chances are you'll have a difficult time selling it. For startups, that means honing in on your story and really selling the sensationalism of where you've been and what you're trying to accomplish, and how it'll change the world.

5. Connect with influencers
Influencers serve as launch pads to increase your following, draw attention, and expand the reach of your brand. Oftentimes they can be expensive, but some are more flexible than others.
Don't overlook the power of influencers when it comes to advertising. Reach out and find like-minded individuals that are worth your while and represent your brand effectively — because hiring an influencer contrary to your brand image could potentially backfire.
Do you want to create Better Social Media Strategy for Better ROI?
How to Measure Social Media ROI
Return on Investment (ROI) has rapidly become a buzzword among marketers: a phrase that is often used, but rarely defined.
Not every company will see the same social media ROI. In fact, not even every campaign will yield the same ROI for a specific company. This makes it harder to answer the question:
"What is the social media ROI?"
Measuring Return on Investment doesn't have to be about putting an absolute figure on the value of a social media strategy plan; it's more about gauging whether or not your social media plan has achieved the goal that it set out to achieve, to an extent that justifies the resources you invested into it.
Thus, the best way to respond to this question is by splitting the answer into three types of campaigns. This makes it easier for every company to find the goals that fit their campaign and thus, the ROI that they should expect from them.
Brand awareness
A social media strategy that aims for brand awareness is attempting to increase a company's exposure to a particular audience.
The KPIs for a brand awareness campaign are usually an increase in:
reach
followers
traffic
The idea is to use the social media strategy to reach a wider audience that might be interested in the brand's particular product or service. As social media users become more demanding year on year, it's important to create such plans to try to grab their attention, until they are ready to start the process of becoming customers.
The ROI in this case has to do with the time and the budget spent on brand awareness, and the change in KPIs that resulted. Campaigns that aim for brand awareness may require a large budget invested in reaching a wider audience, so it is crucial to be able to show results that justify this.
Did the campaign actually increase the number of followers and interest towards your brand?
Did traffic towards your site increase during the time of the campaign?

Increased engagement
A social media strategy plan that aims for increased engagement for a brand is trying to spark discussions about that brand in the most genuine way.
The aim of increasing engagement in a brand's social network has to do with a wider attempt to boost social media interaction among the target audience. Engagement serves as a good indicator of a user's sentiment and interest in a brand, and it can be monitored through:
Number of likes
Comments
Number of shares
Type of reactions (on Facebook)
Brand mentions
The social media ROI for the campaigns of increased engagement has to do with the proof that the time spent towards engaging with the audience had an actual value.
How has the engagement increased during the time of the campaign?
Was there a genuine interest from social users towards the brand?
What are the chances that these people will continue interacting with your brand in the future?

Lead generation
A lead generation strategy is one that uses a tangible hook to direct social users towards a specific landing page. Whether it's a free gift, a report, or an ebook, brands use lead generation campaigns to increase:
traffic to the site
number of email subscribers
downloads for a specific piece of content
number of form completions
Lead generation campaigns can be used to grab the audience's attention and make it easier to have a further discussion with them. The other advantage of running lead generation campaigns is of course gaining the "lead" – the customer's contact information – that gives you a means of marketing to them more over the long term.
It's important to aim for relevance and value when generating leads, as these two elements combined increase the chances for a social user to turn into a customer further down the funnel.

The social media marketing ROI for this type of campaign is to justify the budget spent on the hook and the actual campaign, towards the set goals. It's good to start the campaign with specific numbers in mind, as the ideal metrics that a campaign can reach. This estimate helps a brand have a clear goal without losing the focus on metrics that are not the primary goal.
Conclusion
During the early years of social media marketing, establishing ROI was more challenging, and this led to the misconception that social networks are not as effective as other forms of marketing.
However, times have changed and we're lucky enough to discover every day all the creative ways that social media marketing can be part of a wider digital strategy.
As social media usage increases, it's more exciting than ever to come up with the best campaigns that will help you get closer to your goals.
All you need is the measurement that will justify your efforts.
About the Author
Amol has helped catalyse business growth with his strategic & data-driven methodologies. With a decade of experience in the field of marketing, he has donned multiple hats, from channel optimization, data analytics and creative brand positioning to growth engineering and sales.